Global culture
We're shaping an environment where people thrive, feel they belong and are supported to make their mark. It's important that this work never stops and that everyone who works at White & Case contributes to our diverse, inclusive and welcoming culture.
Our values
Pioneering, united, human—these are the three values that shape our distinctive culture and differentiate us from other law firms. Our values capture the spirit of our Firm, and guide the behaviors and actions that enable us to deliver on the promises we make to our clients and our people.
What our values mean for you and your career
Pioneering
We seize opportunities to innovate. We're passionate about personal growth, and we accelerate careers with work opportunities, training, coaching and mentoring. You'll learn from the very best legal minds in the industry.
United
We are One Firm with a shared sense of purpose. Our people develop meaningful relationships across offices around the world, which give them a valuable and trusted network like nowhere else.
Human
We care about each other and the world around us. It is our aim to provide you with the opportunities and platform to do great work and own your career. It's about empowering you to be the best you can be, wherever the future may lead you.
A firm that welcomes everyone
The diversity of our lawyers is a source of strength, and the nature of our clients' needs requires collaboration across borders. We attract people who value learning about different cultures, experiences, languages and viewpoints.
Our mission is to continue to build upon this strength and create an environment where all who work here are encouraged, assisted and inspired to reach their potential. Our commitment to inclusion has made us an employer of choice worldwide.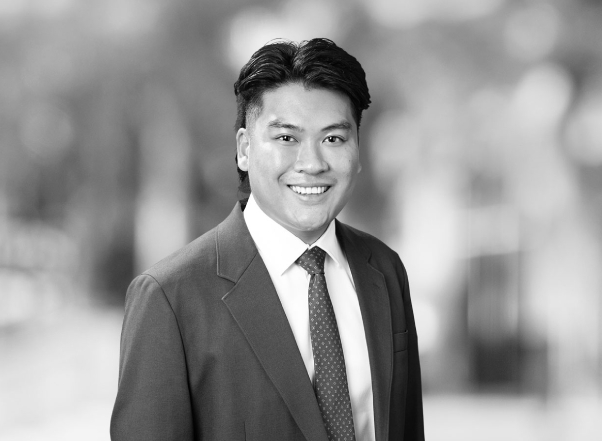 As a clerk I saw that diversity was not only visible but really formed the backbone of White & Case.
Lucas Chen
Associate, Melbourne
Affinity networks
Our affinity networks are open to everyone, including allies. Join a welcoming, friendly community dedicated to identifying personal and professional development and networking opportunities, including coaching and mentoring. Our networks are also forums to raise concerns and challenges, or to provide feedback and advocate for change.
Learn more about our global affinity networks
In Australia, we have the following local affinity networks and committees:
Spectrum LGBTQ+ Affinity Network: A network that supports the Firm's community of LGBTQ+ lawyers and business services colleagues, while working on opportunities to increase the recruitment, retention and development of LGBTQ+ people. Spectrum spearheads our global Pride and LGBTQ+ History Month celebrations
ALLiance Women's Network: Along with our women's networks in 40 other offices around the world, this network offers professional development, networking and support opportunities to women lawyers and business services professionals
Reconciliation Action Plan Committee: To recognize the Australia offices' commitment to supporting programs and fostering engagement with our First Nations people
Ready to apply?
When it's time to apply, complete our online application. Join us and make a mark.
Top