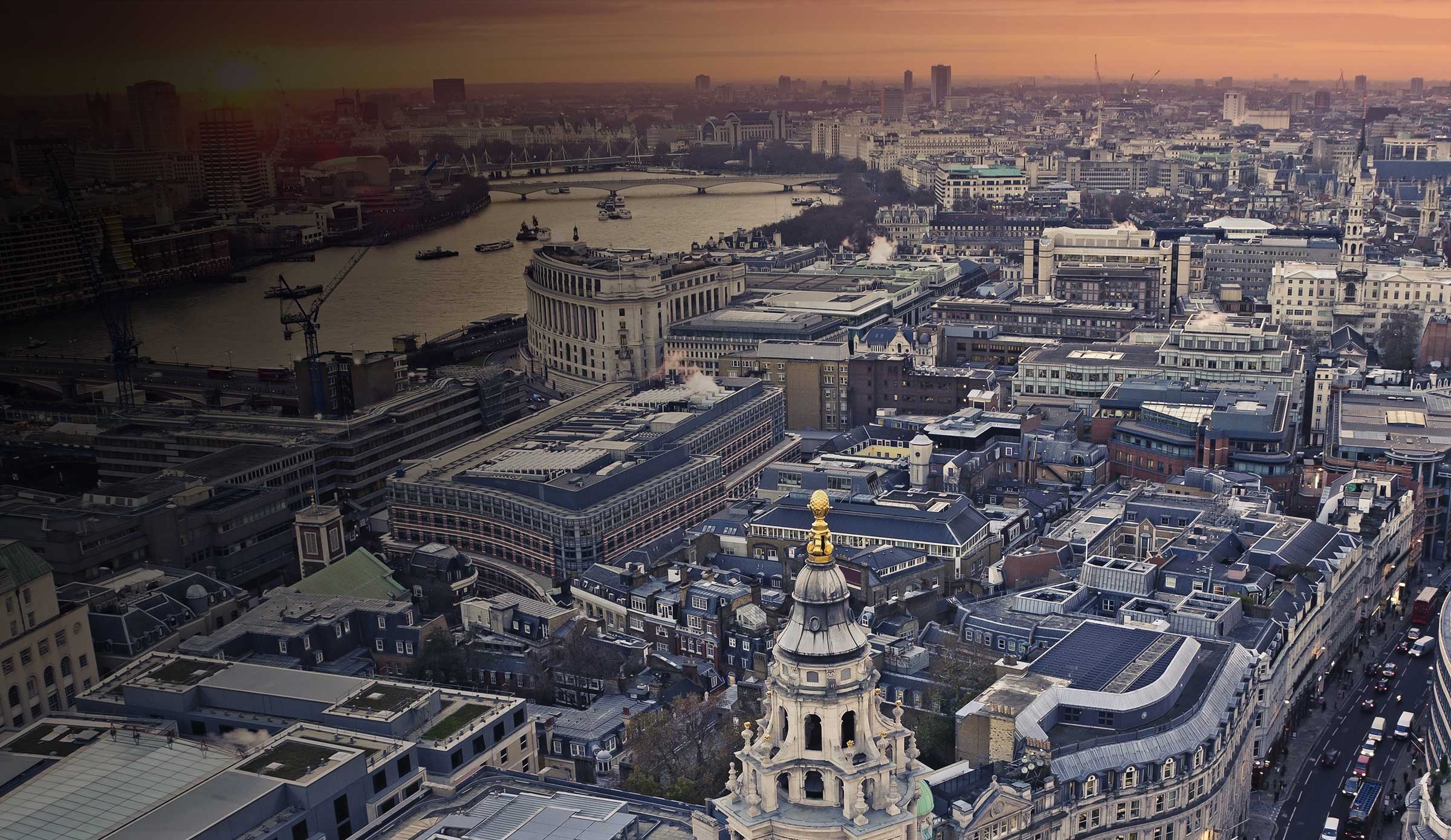 United Kingdom Students & Graduates
Our work
Get ready to make your mark
If you want to work on high-profile projects with a globally minded, diverse team, you're one of us. As a White & Case London trainee, you'll work on challenging and complex cross-border matters across both established and fast-growth markets where rules are still being made (often with our help). We'll support you, give you real responsibility and welcome you as an integral member of our team from day one.
Your learning curve will be steep and you can expect to work hard, learn constantly and build the skills and contacts that will last throughout your career.
With four seat rotations, including a guaranteed overseas seat in one of our global offices, plus extensive training and development, expect to work on large-scale matters that span borders and legal jurisdictions.
The hours can often be long and demanding—that's the reality of working in corporate law—but we'll support you every step of the way and help you become a great lawyer. Join us and make your mark.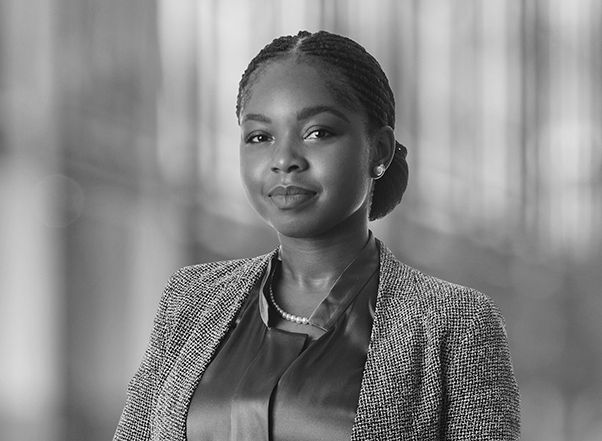 I was looking for a world-class international law firm with high quality work and high calibre people. I found this at White & Case, a law firm that is truly global.
Abigail Kolawole
Trainee Solicitor, London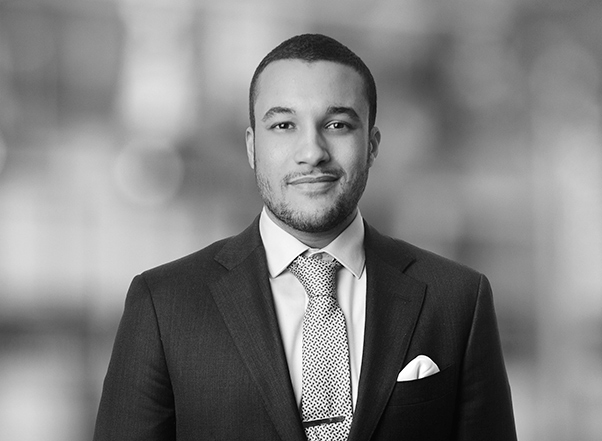 The supportive environment and the global network (in terms of the secondment opportunities and the nature of the work) are the key reasons why I chose White & Case.
Justin Seymour
Trainee Solicitor, London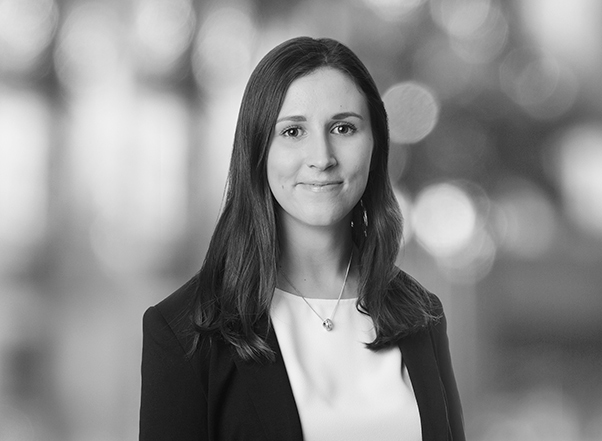 I chose White & Case because of its reputation for multi-jurisdictional work and international career opportunities. The London office itself is also an incredibly diverse place to work.
Amy Sharpe
Trainee Solicitor, London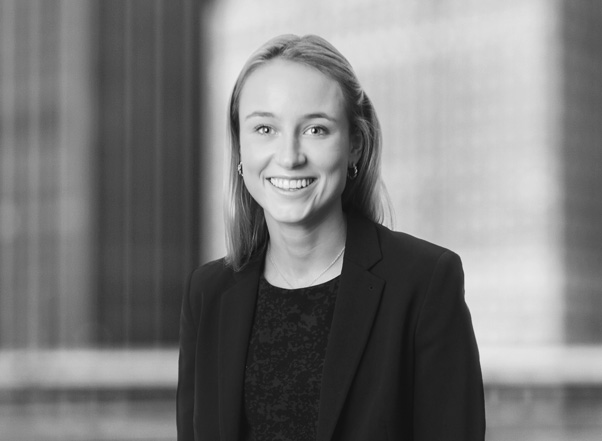 Throughout the training contract, trainees are given a lot of responsibility, but in a supportive and down-to-earth environment.
Harriet Baldwin
Trainee Solicitor, London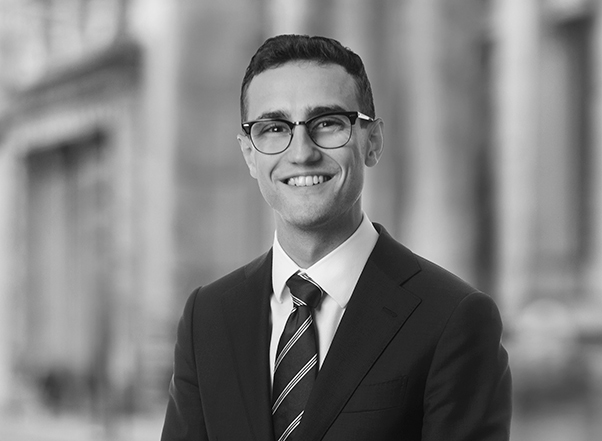 White & Case stood out because it offered international, thought-provoking work. The team I sat with on the vacation scheme took the time to explain the broader, real-world context of the projects they worked on. It seemed like a great place to learn.
Bill Webb
Trainee Solicitor, London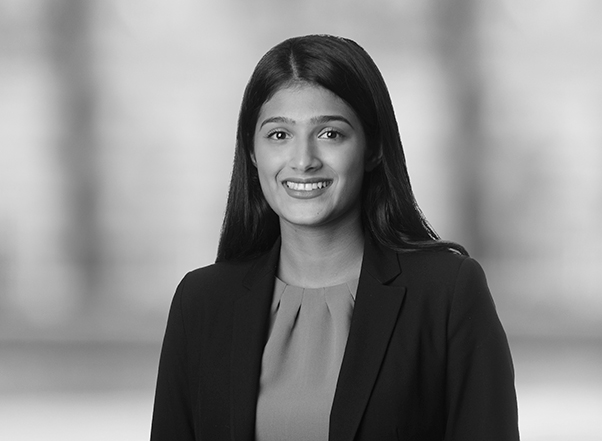 I knew that no matter which practice area I chose, White & Case would have a global, high quality practice, meaning there would be many opportunities to work on complex, international matters.
Bethanie Abrahams
Trainee Solicitor, London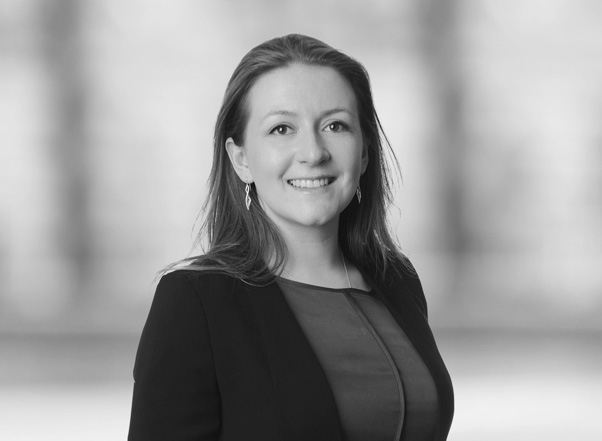 The international nature of the Firm was a huge draw, both in the opportunity to do an overseas seat but also in the fact that every matter has an international element. It makes for incredibly interesting work.
Dorothea James
Trainee Solicitor, London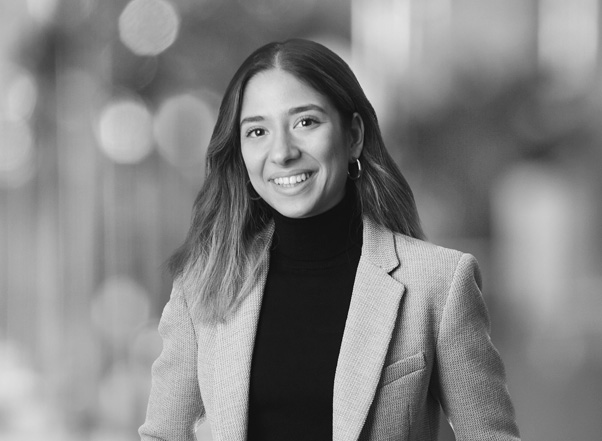 The best part of the training contract has been the quality of supervision and support I have received—associates and partners alike are clearly invested in seeing the trainees grow.
Khadija El-Leithy
Trainee Solicitor, London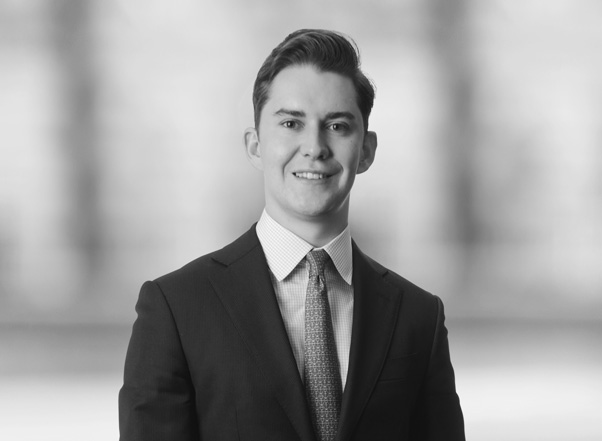 The best part has been getting involved in matters all over the world—being given real responsibility by associates and partners.
James Charteris-Black
Trainee Solicitor, London
Over the past 100 years, we've built an unrivalled network of 45 offices in 31 countries. Today we work with clients in 180 countries, often global organisations with complex needs that span multiple offices and practices. We support and champion each other and we operate as One Firm, everywhere in the world.
With 14 global Practices and eight global industry groups, you'll get wide exposure and the chance to find the area of law that matches your skills and interests.
The work is fast-paced and intellectually demanding, so you'll need to have the resilience to work hard and the curiosity to keep learning. The working days (even nights) can often be long, demanding and tough, but you'll develop deep friendships and build a lasting professional network.
Our strengths
Our reputation in London is built on an ability to execute tough deals in challenging places. 403 lawyers, including 102 partners and 82 trainees, join forces with teams around the world on international and cross-border projects. In 2019, the London office contributed US$337 million in revenue.
In London, our key areas of work include:
Debt Finance (including Regulatory Compliance), Financial Restructuring & Insolvency and Capital Markets (including High Yield and Securitisation)
Dispute Resolution (including Antitrust, Commercial Litigation, Intellectual Property, International Arbitration, Trade, White Collar and Construction)
Energy, Infrastructure, Project and Asset Finance (EIPAF)
Corporate (including M&A, Private Equity, Employment, Compensation & Benefits, Investment Funds, Real Estate and Tax)
We have made a commitment to substantial and strategic growth, so you will be joining a firm where there is no limit to your potential to advance and develop your career.

Global Citizenship comprises pro bono, volunteering, charitable giving, legal education and environmental sustainability. It helps us fulfil our responsibilities to the global community with the greatest possible impact.
Lawyers from every office and practice participate. Last year, we dedicated more than 141,000 hours to pro bono legal services. As a trainee in London, you will have unparalleled opportunities to participate in cutting-edge pro bono work on the issues that matter to you—both locally and cross-border, with many of the world's leading NGOs.
Recent London pro bono matters include:
The Vance Center for International Justice: Analyzing how governments have responded to the COVID-19 pandemic in their policies regarding women in prison
Prime Advocates social enterprise incubator: Corporate advice to startupswith a social mission
Whitechapel Mission: Homelessness advice clinic
University House: Disability benefits appeals advocacy programme
Reaching more than 3,500 students, lawyers and judges each year, our legal education programmes build legal capacity by teaching practical skills and cultivating interest in the rule of law. In London, we support and help train teams in the UK Jessup Competition and the VIS International Commercial Arbitration Moot.

Volunteering in London focusses on broadening access to the legal profession for students from across the UK. Our lawyers deliver careers and skills development workshops for 17 to 18-year-olds who receive free school meals and will be the first in their families to attend university. We run summer work experience programmes with PRIME and the Social Mobility Foundation.
We also offer volunteering with the horticultural team at ZSL London Zoo.
Close
Our current Chosen Charity in London is Place2Be, which provides specialist mental health support to children and young people in schools across the UK. Employee fundraising has included participation in the Three Peaks Challenge, half-marathons and dragon boat racing. We have redecorated counselling rooms at a Place2Be partner school and welcomed students to the office to join in confidence- building games.
White & Case has made a multi-year commitment to provide financial and professional support to Know Your Rights Camp, which is a not-for-profit founded by Colin Kaepernick that advances the well-being of Black and Brown communities through education and self-empowerment. Find out more here.
Close
Around the world, we are committed to fair and ethical operations that respect the interests of our stakeholders and recognise the importance of our natural environment. All of our Global Citizenship activities are closely aligned with the UN's Sustainable Development Goals.
As a signatory to the United Nations Global Compact, the world's largest voluntary corporate sustainability initiative, White & Case is committed to doing business responsibly by aligning our operations with ten principles related to human rights, labor, the environment and anti-corruption. In support of our commitments as signatories, we have a Responsible Business Working Group and an Environmental Sustainability Committee.
For more information, read our 2019 Global Citizenship Review here.
Close
51.514532419975, -0.085508999999986
Our people and culture
Diverse and inclusive, globally minded and entrepreneurial
There is no such thing as a typical White & Case lawyer. Our people come from diverse backgrounds and cultures. Between us, we represent 109 nationalities and speak 88 languages.
As a global Firm, we share some common qualities and we look for the same in our London trainees.
The way you think is crucial. Intelligence and academic excellence are essential. You'll enjoy the intellectual challenge of analysing how the law works and being creative, yet commercial, in how you interpret it
You will have the ambition, drive and determination to become a successful global lawyer. Your clients will come to depend on your lateral thinking, your focus on detail and your ability to resolve complex issues
You're a team player and your future colleagues can rely on you to perform tasks accurately, efficiently and to meet tight deadlines
Integrity is vital too. This is not only to maintain our clients' and colleagues' trust, but to uphold our reputation
You won't be afraid of hard work and long hours, as you'll be working for a leading global law firm where our clients always come first
You're expected to ask questions about your work or seek feedback on your performance—that's why we have an informal open-door policy
A firm that welcomes everyone
We strive to create an environment in which everyone can bring their authentic and full selves to work and thrive, and where people feel accepted for who they are and experience a sense of belonging.
We know that when we leverage our diverse backgrounds, we contribute in new and innovative ways, and we are able to be our best—as individuals, within our communities, and for our clients.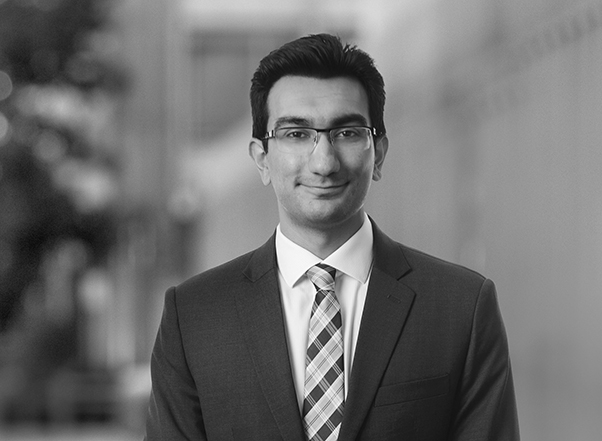 The diversity of White & Case employees sealed the deal for me; to be able to walk into the office of an elite global law firm and see faces from all around the world made me comfortable that this was the right choice for me.
Asad Khan
Trainee Solicitor
Our commitment to diversity
Our Diversity and Inclusion activities focus on the recruitment, retention and professional training of three key groups: Women, LGBT+ and Black and all ethnic minority lawyers. We have a wide range of initiatives to ensure the well-being and mental health of our people, and we offer various programmes to support people with disabilities. There are also numerous social mobility initiatives in place that help us increase the representation of all parts of society within our Firm.
We want to ensure that everyone who works here is encouraged, supported, and inspired to do their best work and feel like they belong at White & Case. That's why we continually pilot and embed programmes and activities which contribute to our diverse and inclusive environment.
We have made solid progress in our work to increase the representation of women, LGBT+ and Black and ethnic minority lawyers and business services professionals. But we know there's still much to do, and everyone who works here is expected to play their part.
What we are doing right now
Global Data Disclosure Project: We are rolling out the first phase of a Global Data Disclosure Project to our largest offices, which will provide us with greater data around race and ethnicity (as well as other identity characteristics). This will enable us to better monitor and analyse our structures and systems, including factors such as career opportunities, and progress and retention and development for Black and all ethnic minority colleagues
Global anti-racism training: We are developing a mandatory, anti-racism training, with plans to roll this out globally to everyone in the Firm in 2020
Sponsorship programme: Based on the success of our Women's Sponsorship Program, we are planning to expand this programme to focus on Black talent and LGBT+ lawyers, to increase their visibility and accelerate their journey to partnership
22
Years since the training programme was established in London
54
Nationalities represented in our London office
49
Languages spoken in our London office
51.514532419975, -0.085508999999986
Our offer
Building your professional career
If you're thinking seriously about a career in law, it's vital you join a firm that feels right and is a good fit for you. That's why we offer a virtual learning platform and why we run open days, first-year insight schemes and vacation schemes—so you can find out if White & Case is the right fit for you.
Explore the many different opportunities we provide so you can learn more about our Firm and the work we do.
You will join a diverse group of globally minded trainees for our two-year programme. Expect to take on real responsibility, continuous learning and development, and feel supported at every stage.
Our training contract offers four seats and you'll be in the driving seat when it comes to your career. We're one of the only firms to guarantee an overseas training seat. Almost all our work is cross-border, so we need mobile lawyers with international experience, outlook and networks.
Being part of our two-week vacation scheme is a great way to get a real insight into life as a White & Case trainee in London. Each year, we have up to 75 places on our winter, spring and summer schemes. You won't just be watching from the sidelines—you'll support your supervisor with real client work too.
Learn about the Firm and our practice areas
Discover our training programme, including a guaranteed overseas seat
Network at social events and get to know our people
Continual support and feedback
Upcoming opportunities and key dates
From 1 October 2020, you can click here to access our online application forms.
Winter vacation scheme: 7 December – 18 December 2020
When can I apply? 1 October 2020 – 4 November 2020
Who can apply? Finalists and graduates from any degree discipline
Spring vacation scheme: 15 March – 26 March 2021
When can I apply?: 1 October 2020 – 15 January 2021
Who can apply? Penultimate-year students, finalists or graduates from any degree discipline
Summer vacation scheme: 14 June – 25 June 2021
When can I apply? 1 October 2020 – 15 January 2021
Who can apply? Penultimate-year students, finalists or graduates from any degree discipline
Close
First-year insight schemes
Our two-day insight scheme is specifically designed for first-year students studying any subject. It's a chance to understand the many different areas of law and types of firms and find out what it's really like to work as a corporate lawyer.
Participants receive useful guidance on how they can strengthen their future applications and will meet White & Case trainees and associates informally at various networking events. To get real insight into the day-to-day role of a White & Case trainee, students will have the opportunity to work-shadow with one of our trainees.
As a second-year student, penultimate-year student, finalist or graduate from any degree discipline, you can apply to attend one of our London office open days. Learn more about us, meet our current trainees, associates and partners and get an insight into commercial law.
You'll network with members of the White & Case team over lunch and get practical tips on applications and interviews. There's also a chance to put your decision-making skills to the test in an interactive game. Finish the day with another opportunity to speak to trainees and associates about their work and our Firm.
Upcoming opportunities and key dates
From 1 October 2020, you can click here to access our online application forms.
Open Day 1: 11 November 2020

When can I apply: 1 October – 1 November 2020
Who can apply? Second-year students, penultimate-year students, finalists or graduates from any degree discipline

Open Day 2: 25 November 2020

Application dates: 1 October – 15 November 2020
Who can apply? Second-year students, penultimate-year students, finalists or graduates from any degree discipline
Close
Virtual learning programme
Prepare for your application and learn more about White & Case with our UK virtual learning programme!
Completing a virtual learning programme will provide you with the practical skills, knowledge and confidence as a candidate. Through a series of simulated tasks, designed by our own lawyers, the virtual programmes will allow you to:
Build your industry knowledge and skills as you discover our different practices
Understand the types of tasks you will do on the job and better prepare you to be a trainee in a City law firm
Add the programme as an extracurricular experience on your CV
It's open to everyone, free and self-paced. No application is required. Get started here.
Events
Our training is comprehensive, the work is cutting edge, career prospects are unlimited and the rewards are excellent. To find out more visit us at our events.
University Virtual Law Fairs
Please speak to the university law society or careers services for registration details.
Durham University
17 November 2020
Kings College London
27 October 2020
Lancaster University
25 November 2020
London School of Economics
10 October 2020
SOAS University of London
14 October 2020
University College London
02 November 2020
University of Birmingham
11 November 2020
University of Bristol
1 October 2020
University of Exeter
18 November 2020
University of Nottingham
19 October 2020
University of Oxford
21 October 2020
University of Warwick
27 October 2020
Aspiring Solicitors Virtual Events
First-Year Virtual Law Fair
2 December 2020
Non-Russell Group Virtual Law Fair
9 October 2020
21 October 2020
Russell Group Virtual Law Fair
12 October 2020
14 October 2020
78%
Retention rate of trainees qualifying in 2020
50
Trainees recruited annually in London
1
Of the only law firms to guarantee an overseas seat
51.514532419975, -0.085508999999986
Join us
Ready to apply?
To apply for a first-year insight scheme, open day, vacation scheme or training contract, complete an online application here.
For our two-year training contracts, you can either apply for a vacation scheme or directly for an assessment centre. Applications for vacation schemes are reviewed on a rolling basis, and direct applications for training contracts are reviewed after the deadline of 15 July 2021.
Need additional support?
We understand that every candidate is different, and if you require any extra support throughout our processes and programmes, please do not hesitate to speak with us. You can contact our Disability and Support Champions in confidence via phone: +44 20 7532 2899, or email: [email protected]
Application assessment process
First-year insight scheme: Online application
Open day: Online application
Vacation scheme:
Online application
Video interview assessed by the Graduate Resourcing and Development team
Face-to-face interview with one member of the Graduate Resourcing and Development team and one associate, plus written assessment.
Assessment during the two-week scheme; research task, group task, feedback from the business
Training contract interview with two partners, including a presentation
Training contract:
Online application
Video interview assessed by the Graduate Resourcing and Development team
Telephone interview with one member of the Graduating Resourcing and Development team
One-day assessment centre: research task, group task, interview with one member of the Graduate Resourcing and Development team and one associate
Training contract interview with two partners, including a presentation
To apply for any of our opportunities, you will need to complete an online application form.
For vacation scheme and training contract applications only, you will also be required to submit a covering letter as part of your application.
Get tips on how to make your application stand out here
Find out how to write a great covering letter here
Video interview
Our video interview process involves answering three questions. You will have 15 seconds to prepare for each question and 90 seconds in which to answer
Before you answer the questions, you will have the opportunity to complete a practice question to help you feel more at ease, and we also share our own hints and tips for success
Get tips from on how to shine in the video interview here
Telephone interview
The telephone interview (for applicants applying directly for a training contract only) is 30 minutes in length and will be with a member of the Graduate Resourcing and Development team
Questions will focus on those competencies we believe are important for successful trainee solicitors at White & Case
Find out about how to demonstrate your commercial awareness here
Face-to-face interview
This is your opportunity to meet with the Graduate Resourcing and Development team, associates and partners
During the interviews, we would like to hear about your experiences, motivations for a career in law and your interest in joining White & Case
You will also be given the opportunity to ask any questions you may have
Read top EMEA recruiter Christina's advice for potential trainees here
Frequently asked questions
How many vacation scheme applications do you receive each year?
Approximately 2,500
How much will I be paid on a vacation scheme?
You'll receive £500 a week.
Who will I be sitting with during the vacation scheme?
During the scheme you'll spend time working alongside an associate, helping them with their legal work. This will give you a real taste of life as a lawyer.
What work will I do during the vacation scheme?
You'll do work similar to that of a trainee, subject to your level of legal knowledge and capabilities.
Who do I address the covering letter on my application to?
Graduate Resourcing & Development Team
How long should the covering letter be?
The covering letter should be long enough to outline your experience but short enough to maintain the reader's interest.
What should I include in my covering letter?
The covering letter should highlight a commitment to a career in international law, a clear articulation of why you want to work at White & Case and the requisite skills or experience you have to become a successful trainee solicitor.
What years are you currently recruiting for?
September 2023 and March 2024
How many training contract applications do you get each year?
Approximately 1,500
What is the starting salary?
£50,000 first-year, £55,000 second-year, £130,000 on qualification.
How many vacancies do you have?
We recruit 50 trainees a year, and 75 vacation scheme participants.
Do you provide sponsorship for law school?
Yes. We will pay the full course fees for the Graduate Diploma in Law (GDL) and the Legal Practice Course (LPC). We will provide a maintenance grant for each full-time law school year.
What practice areas offer trainee seats?
Debt Finance, Capital Markets, Construction Corporate Mergers & Acquisitions, Corporate Private Equity, Energy, Infrastructure, Project & Asset Finance (EIPAF), Employment, Compensation & Benefits, Financial Restructuring & Insolvency (FRI), Intellectual Property, Litigation & Arbitration, Real Estate, Tax, White Collar
Can I choose which seats I do?
Yes, you are able to submit three preferences ahead of every seat rotation. We will consider these preferences alongside business need and training requirements when making the allocations.
How many trainees do you have now?
Altogether, we currently have 82 London trainees.
Is it possible to receive feedback if my online application is unsuccessful?
We appreciate your eagerness to receive feedback, however, we receive in excess of 4,000 applications each year. In fairness to all candidates, we are unable to provide individual feedback at the application stage.
Will my application form be immediately rejected if I don't have the minimum A Level academic requirements?
Whilst we prefer for candidates to have achieved AAB at A Level, we do look at the application as a whole and take into consideration any mitigating circumstances.
Close
To contact the Graduate Resourcing and Development team, please email [email protected] or call +44 20 7532 2899.
Want to know who'll be involved in your recruitment selection? Here you can put a face to the name before you meet them in an interview, on placement, or at one of our open days.
Graduate Resourcing Partners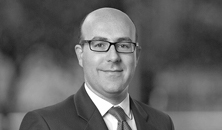 Inigo Esteve
Partner, Capital Markets
University of Exeter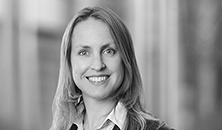 Victoria Landsbert
Partner, Real Estate
Imperial College, London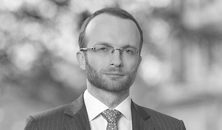 Gareth Eagles
Partner, Banking
University of Warwick
Graduate Resourcing & Development Team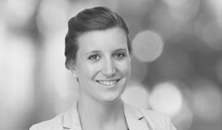 Christina Churchman
Head of Graduate Resourcing & Development, EMEA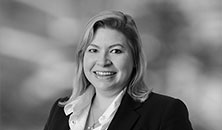 Gemma Barns
Graduate Resourcing & Development Manager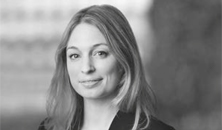 Charlotte Melson
Graduate Development Manager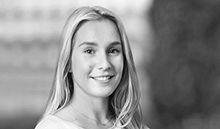 Natalie Bekos
Graduate Development (HR) Advisor
Close
51.514532419975, -0.085508999999986