Why join us
Challenging work
High-profile client projects, nuanced local market knowledge and global capabilities define who we are. As a White & Case trainee, you'll work on challenging, sophisticated and complex cross-border matters across both the developed and fast growth markets where rules are still being made (often with our help). You'll be an integral member of your team and have genuine responsibility early on in your career.
Working across borders
Over the past 100 years, we've built an unrivalled network of 44 offices in 30 countries. That investment is the foundation for White & Case's client work in 180 countries today.
Many White & Case clients are multinational organisations with complex needs that require the involvement of multiple Firm offices. You'll work in a fast-paced, collaborative environment with colleagues across the global network on multijurisdictional matters, and experience the operational realities of cross-border law. We believe global exposure is an integral part of becoming a great lawyer, and our trainees have the chance to shape their own career progression, with a guaranteed six-month secondment in one of our overseas offices.
Commitment to growth
We're strategically committed to substantial growth between now and 2020—in numbers of clients, revenue and profitability, and lawyer headcount. For you, the increase in our associate numbers means more opportunity for career advancement.
Download our recruitment brochure to learn more.
I chose White & Case because I wanted a law firm that was truly invested in the training contract and wanted to see the development of trainees. My time, so far, has showcased exactly that.
Manit Tuli
Trainee Solicitor, London
During my vacation scheme I saw how intellectually impressive, multicultural and inclusive the team is at White & Case. This convinced me that it was the right place for me to do my training contract.
Hana Mori
Trainee Solicitor, London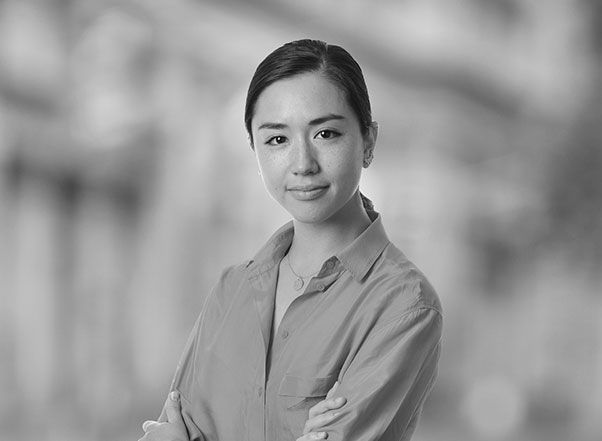 Having international heritage and experience, I wanted to work for a truly global firm.
Monopoly Christiaan-Rakus
Trainee Solicitor, London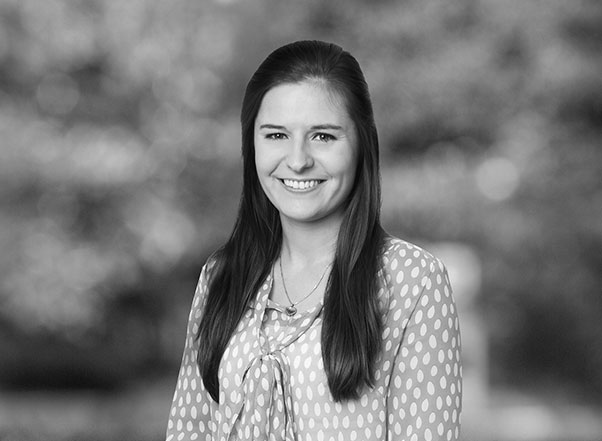 A training contract with White & Case offered the chance to travel and work on global transactions spanning multiple jurisdictions from the very outset.
Fergus Langstaff
Trainee Solicitor, London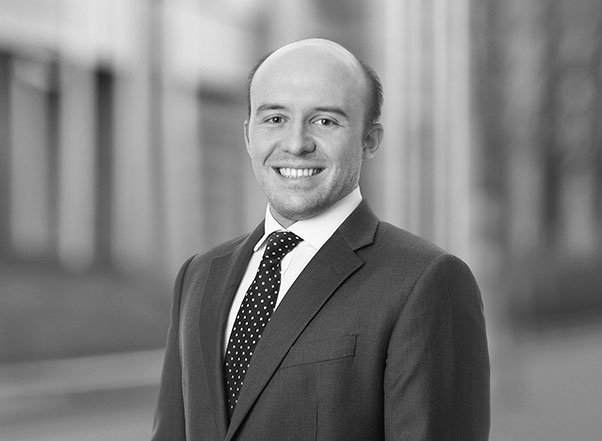 What has been particularly impressive is the level of responsibility you get as a trainee.
Christopher Thorn
Trainee Solicitor, London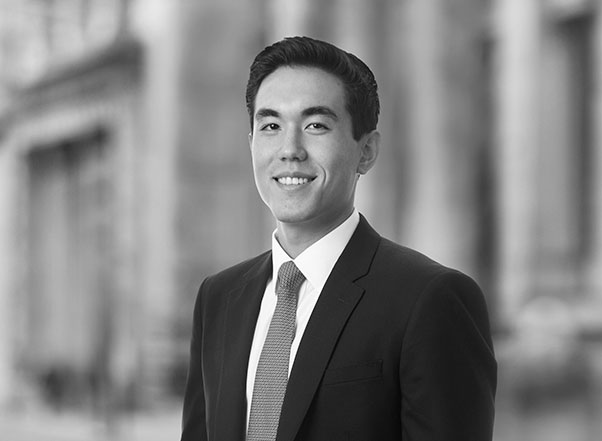 The Firm places great value and importance on working in a entrepreneurial environment, where there is an emphasis on autonomy.
Seema Walji
Trainee Solicitor, London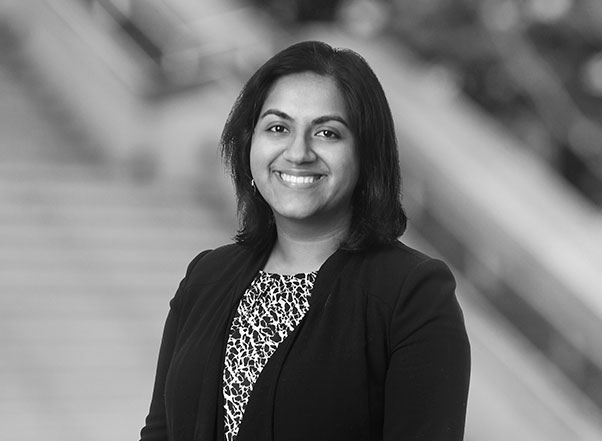 I have already worked on multijurisdictional deals, taken the lead on high profile pro bono cases and had significant levels of client contact.
Naim Nasser
Trainee Solicitor, London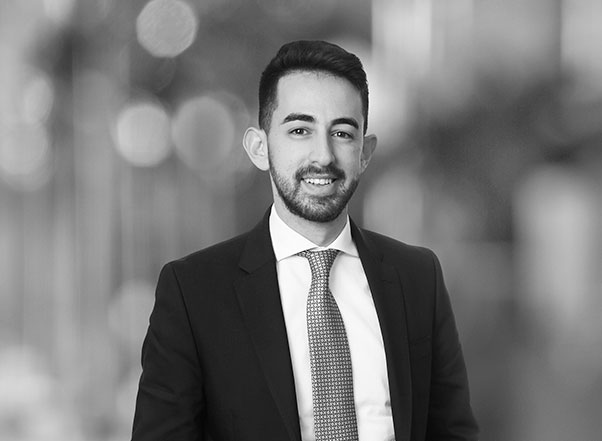 There is no stereotypical White & Case trainee, but in a nutshell, team players with leadership, creativity and character excel at this Firm.
Ben Judge
Trainee Solicitor, London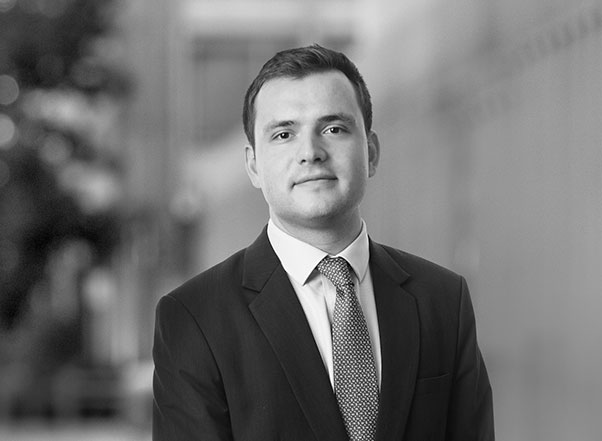 I was initially drawn to White & Case because of its global network and ability to facilitate transactions spanning multiple jurisdictions.
Liz Blum
Trainee Solicitor, London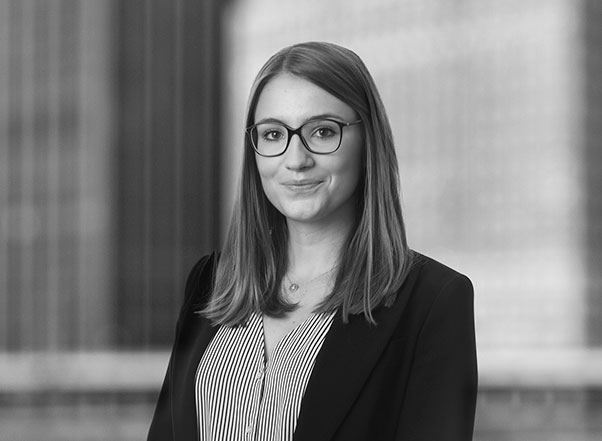 Our work
White & Case's reputation is built on an ability to execute tough deals in challenging places, whether at the highest levels of global corporate life, in transitioning markets or across our London-New York axis. Our full-service London team of 113 partners, 390 legal staff and 270 business professionals work at the heart of one of the world's leading financial centres and the international hub for English law.
Our key areas of work include:
Bank Finance (including Regulatory Compliance), Financial Restructuring and Insolvency and Capital Markets (including High Yield and Securitisation)
Dispute Resolution (including Antitrust, Commercial Litigation, Intellectual Property, International Arbitration, Trade, White Collar and Construction)
Energy, Infrastructure, Project and Asset Finance
Corporate (including M&A, Private Equity, Employment, Compensation & Benefits, Investment Funds, Real Estate and Tax)
We are proud of our achievements—revenue of more than US$1.8 billion, three practices rated Band 1 in Chambers Global, top ranked for diversity and pro bono programmes—but we will not rest on our laurels. In 2015, we launched an ambitious five-year growth strategy that will strengthen our position as a top-of-mind firm for global clients—and an employer of choice for top talent. The London office is a key pillar in that strategy, contributing more than US$328 million in revenue.
Diverse and international
Diversity and inclusion are inherent core values of White & Case, embedded in all we do as One Firm in our offices around the world. As a truly global law firm, we're driven to recruit, retain and advance people of diverse backgrounds who will strengthen our business and our work across practices and regions. We are naturally diverse because of the work we do, the locations we're in and the type of people we attract. Diversity for us is not a choice—it is a professional imperative.
Our Women's Initiative
In most countries today, at least half of law graduates are women. Our Global Women's Initiative— led by a committee of female and male partners including a member of the Firm's Executive Committee—focuses first and foremost on fostering this important talent pool and ensuring women at White & Case have the opportunities and experience they need to excel and advance to leadership roles.
Affinity groups
Our affinity groups are a critical component of creating community within the Firm. Affinity groups are led by partners, counsel or associates and are open to all lawyers and business services professionals.
In London, we have special interest groups for our women lawyers, LGBT and BME communities. Firm wide, we support nine global affinity groups, including Asian, Black, Hispanic, Middle Eastern and LGBT.
We are proud to work with: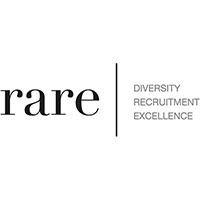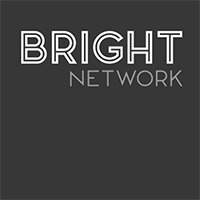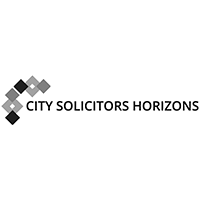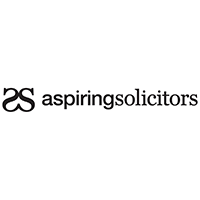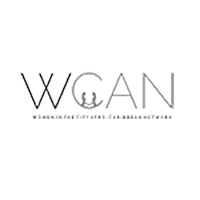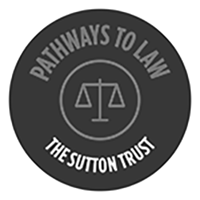 DiversCity is a unique recruitment event and mentoring programme aimed at raising awareness of pursuing a legal career in London among lesbian, gay, bisexual and transgender (LGBT) students at the degree and postgraduate level. White & Case has been involved in the DiversCity initiative since 2016.
DiversCity events take place in London, and travel expenses will be reimbursed. If you are interested in attending the event or would like to know more about the initiative, please visit diverscityinlaw.net or find us on social media at facebook.com/DiversCityInLaw or twitter.com/DiversCityinLaw.
Global Citizenship
Through our Global Citizenship Initiative, you can feel proud of being part of a Firm that takes its responsibilities as a global citizen seriously and, by leveraging our unique global footprint and ability to collaborate across borders, does work that makes a tangible difference on a wide range of social and environmental issues.
As a trainee in London, you will have unparalleled opportunities to do cutting-edge pro bono work on the issues that matter most to you—both locally and cross-border, with many of the world's leading NGOs. The Firm expects every lawyer to work a minimum of 20 pro bono hours each year.
Many of our team building activities have a charitable or volunteer focus. In London, we support our Charity Partner KIDS, which is a leading children's disability charity, through focused fundraising, volunteering and pro bono assistance.
We invite you to read more in our Global Citizenship Review.
Equal opportunity for all
Our Equal Opportunity Policy promotes equality at work and ensures no one suffers unlawful discrimination, directly or indirectly, on the grounds of race, colour, religion, sex, nationality, age, marital status, disability or sexual orientation. We aim to treat all employees fairly and consistently, encouraging good working relationships and high standards of conduct and work performance.
Title
Inside White & Case
W&C Publications
"Law at its heart is a people business" [72166]
Why going global is the best way to learn [72171]
Top recruiter tips [72176]
Marking Pride and Black Pride in London [76941]
The White & Case Overseas Experience [76946]
Discover our Insight Scheme in London [76951]
53%
of our 650 English law qualified solicitors are based in our London office
36
languages spoken in our London office
55
nationalities are represented in our London office
Your training programme, your career
You'll be part of an excellent training programme which gives you genuine responsibility early on—something many firms promise, but few deliver. You get to shape how your career develops and where. Arbitration in New York? Corporate in Dubai? Bank Finance in Prague perhaps? We're one of the only firms to guarantee an overseas training seat. Not as a gimmick, but because almost all our work is cross-border, so we need lawyers with international experience, outlook and contacts.
Structure and support
We structure our training programme to meet both your short-term career goals and long-term aspirations. So—how does it work?
You'll work through four six-month seats, one of which will be in finance and one overseas. To gain contentious experience, you can choose a seat in dispute resolution, intellectual property or construction. Alternatively, if contentious work is not for you, you can join the Litigation Training Programme. Wherever possible, we take into account your personal preferences when finalising your seat rotation.
You'll work alongside an experienced supervisor, whose job it is to make sure you get plenty of opportunities to expand the skills, knowledge and experience you need to develop your own career path. A high-stretch, high-support organisation, we are committed to providing ongoing support and the best on-the-job training possible. Reassuringly, the people who recruit you stay closely involved in your development throughout your period of training. They receive monthly training records and liaise directly with your supervisor about the relevance, variety and volume of work you're doing.
Of course, some of your training will be more formal. You'll complete both compulsory and elective modules of the Solicitors Regulation Authority's Professional Skills Course in-house, during your induction programme and period of training. We also run in-house courses, specialist seminars and workshops for trainees, which you're encouraged to attend.
As you manage and plan your career, both during training and after qualification, you'll have plenty of support. Our Associate Career Framework lets you know exactly what's expected of you as an associate at each stage of your development and is supported by an unmatched global programme of training courses.
Your overseas seat—guaranteed
Most of our clients are multinational organisations, so almost everything you'll work on will cover more than one jurisdiction. To help develop a taste for global thinking, we guarantee a six-month overseas seat in one of our offices across America, Europe, Asia-Pacific or the Middle East including Abu Dhabi, Beijing, Brussels, Dubai, Frankfurt, Geneva, Hong Kong, Johannesburg, Moscow, New York, Paris, Prague, Singapore, Stockholm and Tokyo.
Many trainees describe this overseas seat as 'career changing', as they gain valuable insight into the working practices of another jurisdiction and build professional contacts that last throughout their careers.
With five practice areas across 15 locations available, there is a lot to consider when submitting your overseas seat preferences. These considerations will be taken into account along with business needs and ensuring you have a well-rounded period of training when making the allocations. While speaking the local language should help you settle in, it's not vital, as you'll be predominantly working on English law matters in English. Wherever you go, we'll fully support relocating you and remain in regular contact throughout your time there.
Here's what you'll receive:
The same level of personal training—including a supervisor to ensure you get the most out of your time overseas
Free language lessons for selected overseas seats
Cost-of-living adjustment while you are overseas
Free accommodations for six months
Settling in—your induction
Before joining your first practice area, you will attend a bespoke three-week induction programme, designed to equip you with the skills and knowledge necessary to start your career as a trainee solicitor. Sessions include how to time-record, research skills training, how to manage your clients effectively, advocacy and communication skills, financial and business skills and IT training, to name but a few examples. There are also opportunities to socialise with your intake at events such as white water rafting and go-karting.
In your first few weeks of working, you will also be invited to attend weekly lunch & learn sessions, each dedicated to a practice area at White & Case. These sessions are designed to provide an overview of the practice area, the type of work they do and the tasks you can expect as a trainee working in that area. This information will help you decide which direction you would like your career to go in and where you would like to spend your next six months. It's also a great opportunity to meet new colleagues from other teams and start building a network of contacts within the firm, an essential ingredient in your career development.
At the beginning of each seat you will be given a departmental induction, specific to the group you are joining. These sessions are run by the Professional Legal Support team, associates and partners from each group. Throughout your seat you will also be encouraged to attend regular training sessions including team updates and courses run by external training providers.
Future trainees
We are always keen to involve our future trainees in as much as possible before they join, to help them feel part of the Firm before their first day. We understand it might not always be possible owing to other commitments, but here are some of the things you could look forward to getting involved in, if you choose.
April / June / December
Vacation scheme social events
You can come along and network with our vacation scheme participants to help provide them with insights on the Firm. Recently our future trainees have joined our vacation scheme participants for crazy golf, sushi-making and an escape room game.
July
Graduate resourcing summer party
This party is just for future trainees, current trainees, the Graduate Resourcing & Development team and members of the Firm who are directly involved with our trainees. This is a great opportunity to get to know or catch up with other trainees over food and drinks.
September
LPC welcome talk and afternoon tea
Justin Benson, Training Principal, the Graduate Resourcing team, and BPP's Co-Director of LPC programmes will take you through what you can expect from the LPC. First seat trainees will also provide you with their top study tips. The session will then finish with an afternoon tea with your fellow LPC cohort.
Diversity month
Every year the London office hosts a packed agenda for our month dedicated to diversity. We have had a number of prominent guests in the past including Joanna Lumley, Lenny Henry, Claire Baldwin, Gareth Thomas, Ali Smith and the London Gay Men's Chorus.
October
Law fairs
This is a chance for our future trainees to join the Graduate Resourcing team and current trainees to stand on the other side of the table to answer questions from candidates who are just beginning their journey into law.
Careers dinners
We hold careers dinners for prospective candidates at a number of universities. In addition to partner, associate and trainee alumnus, it's always great to have our future trainees attend to provide their insight.
Halloween party
The Halloween party is another opportunity to catch up with fellow future trainees, current trainees and other members of the Firm over food and drinks.
November
Law fairs and careers Dinners
Another busy month of law fairs and careers dinners and more opportunities for our future trainees to join the Graduate Resourcing & Development team on campus.
December
Winter ball
This is the party of the year and a chance to celebrate the festive season.
All year round—sports teams
Play for the White & Case football, netball or volleyball teams and compete against other law firms in the City.
Diversity groups
As you will know White & Case takes diversity seriously and our ALLiance Women's Network, Spectrum – LGBT and Link – BME groups all host regular events which our future trainees can attend.
50
trainees recruited each year
86%
of trainees retained in the last 16 years
1
of the only law firms to guarantee an overseas seat
Who we're looking for
There is no such thing as a typical White & Case trainee. We're proud to recruit people from all walks of life, from different national and cultural backgrounds, and with widely varying personalities.
Even so, there are a few special qualities we always look for.
Intelligence and academic excellence are essential. Your interest in us suggests you have the ambition, drive and determination to become a high-flying global lawyer.
Next, the way you think is crucial. You'll enjoy the intellectual challenge of analysing how the law works and being creative, yet commercial, in how you interpret it. Your clients will come to depend on your lateral thinking, your focus on detail and your ability to resolve complex issues or structure international transactions.
You're a team player, on whom colleagues can rely to perform tasks accurately, efficiently and on time. Integrity is vital too. Not only to maintain your clients' and colleagues' trust, but to uphold our reputation. In other words, your professional standards have to be beyond question.
You'll also not be afraid of hard work, as you'll be working for a leading global law firm where the client always comes first. You're expected to ask questions about your work or seek feedback on your performance—that's why we have an 'open door' policy. You'll work in small, focused teams, and never be short of information about matters you're working on or how you're doing.
Your strength of character is probably reflected in your interests and activities outside the office. And of course, everyone appreciates a good sense of humour!
If you're up for the challenge, then this is the place to be.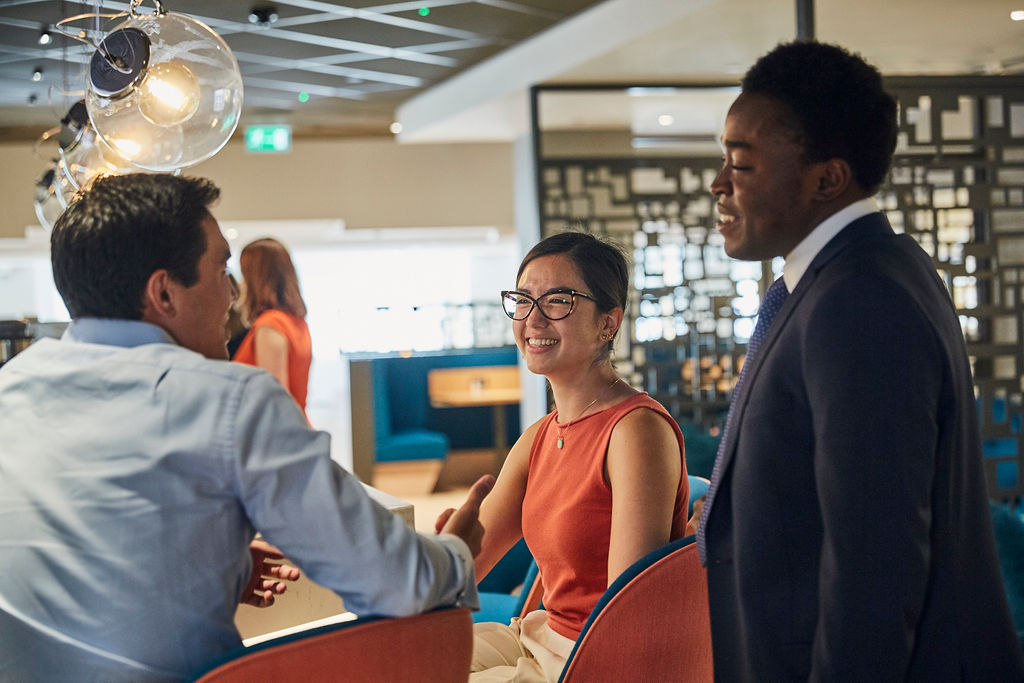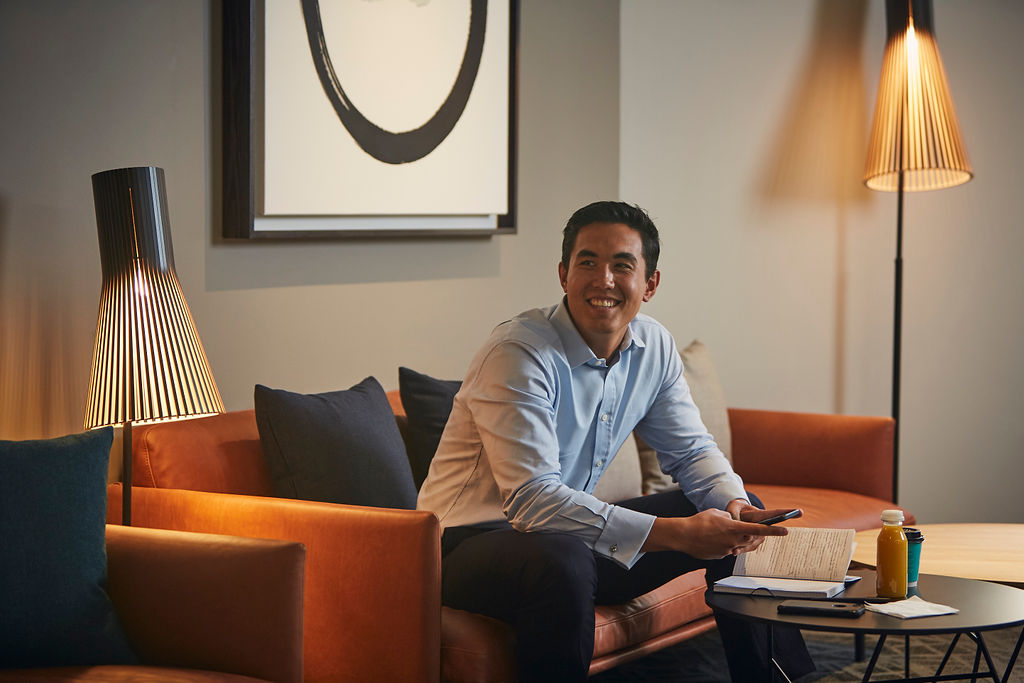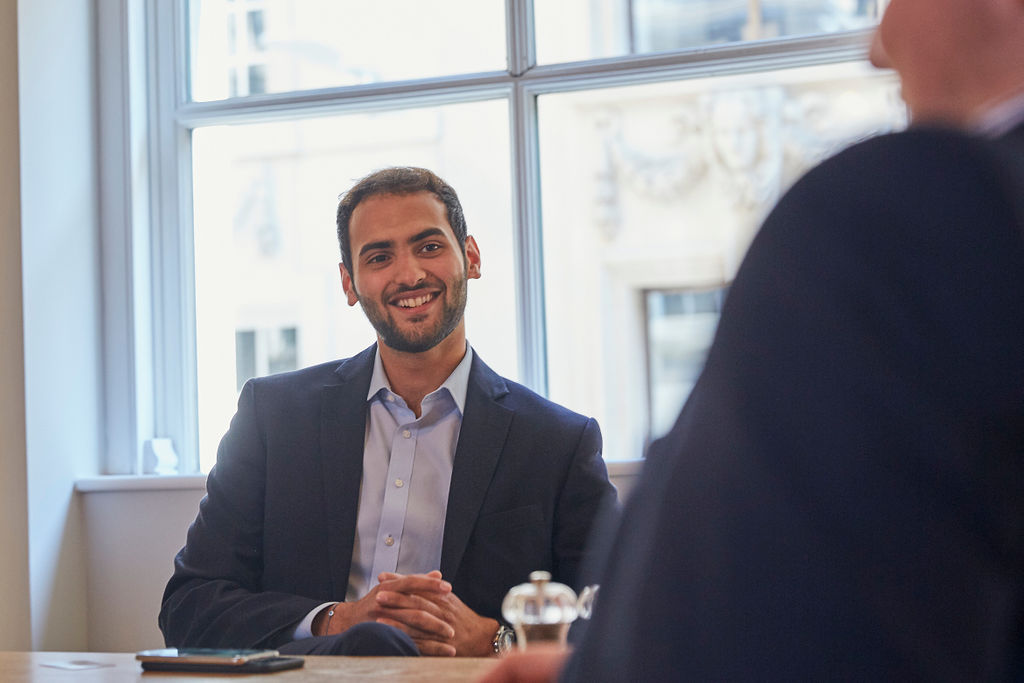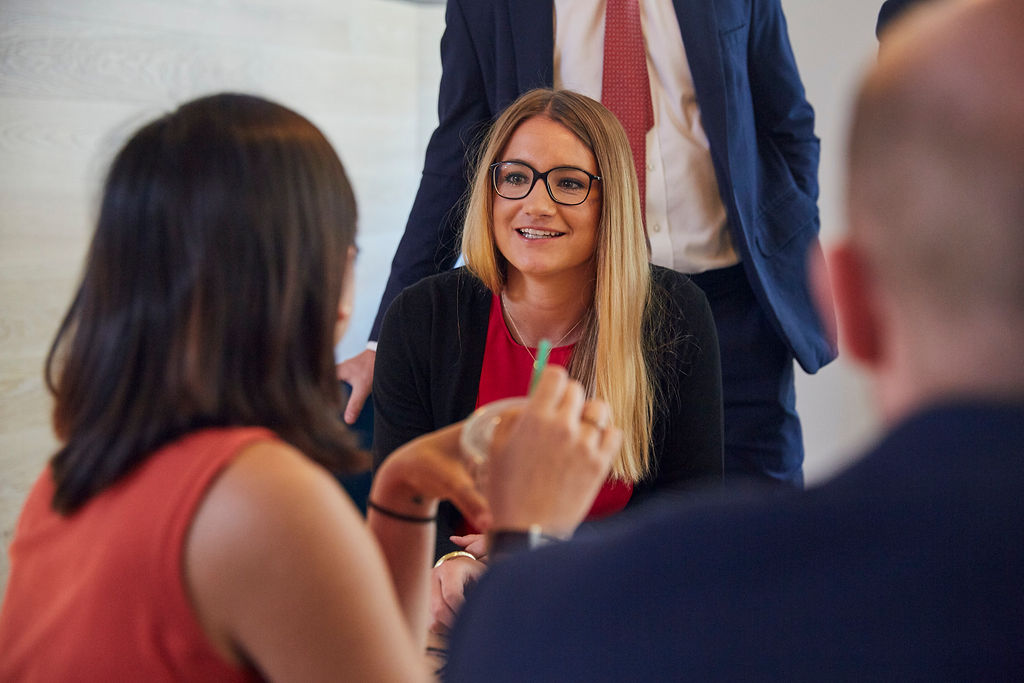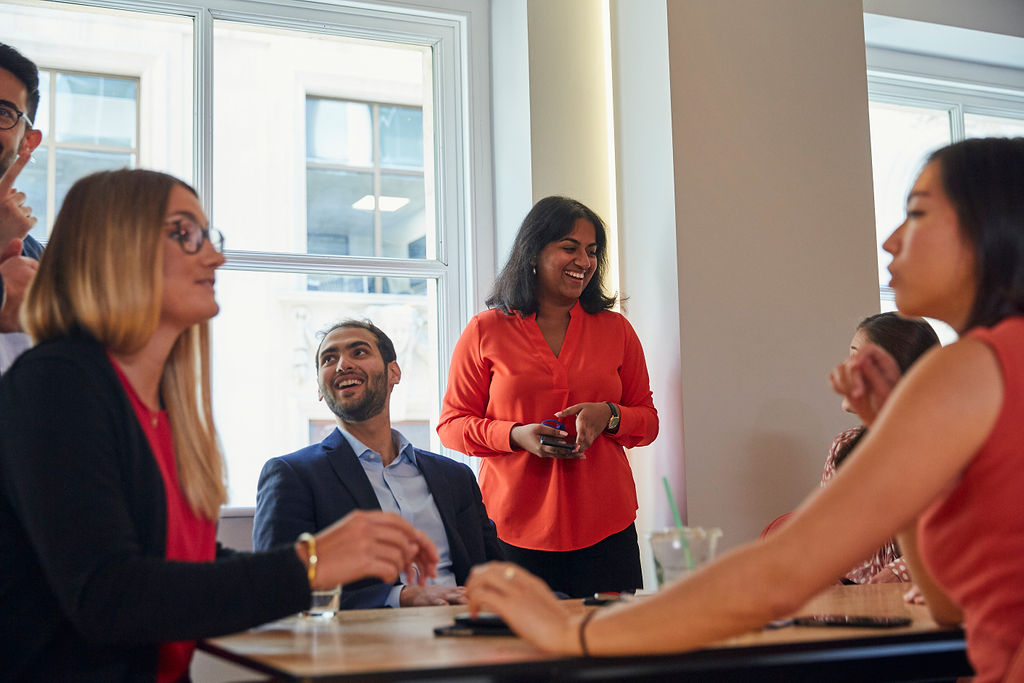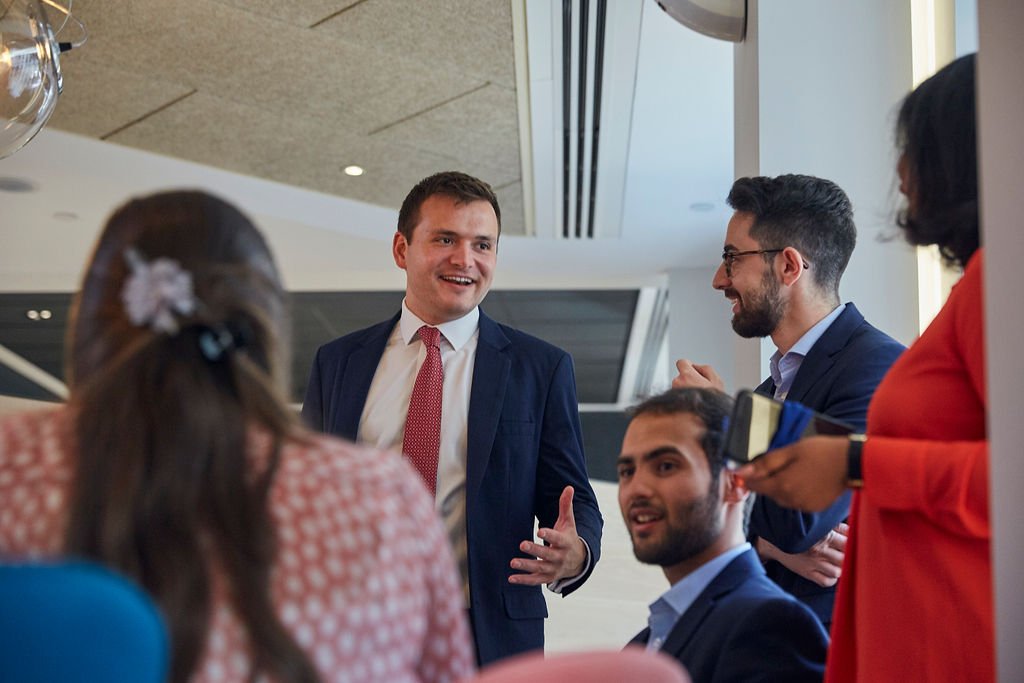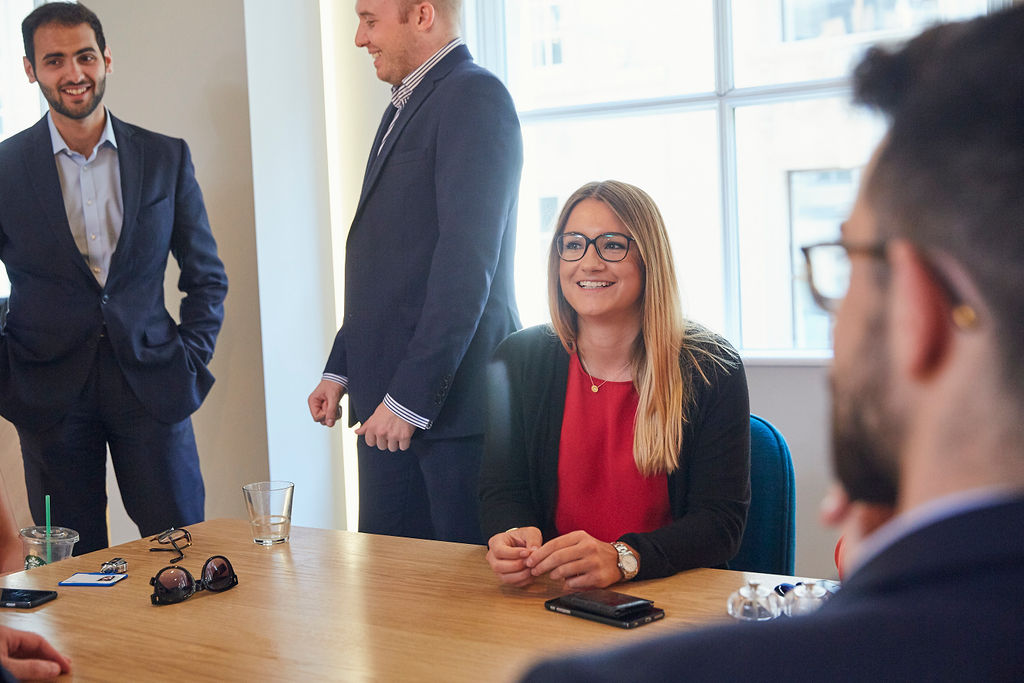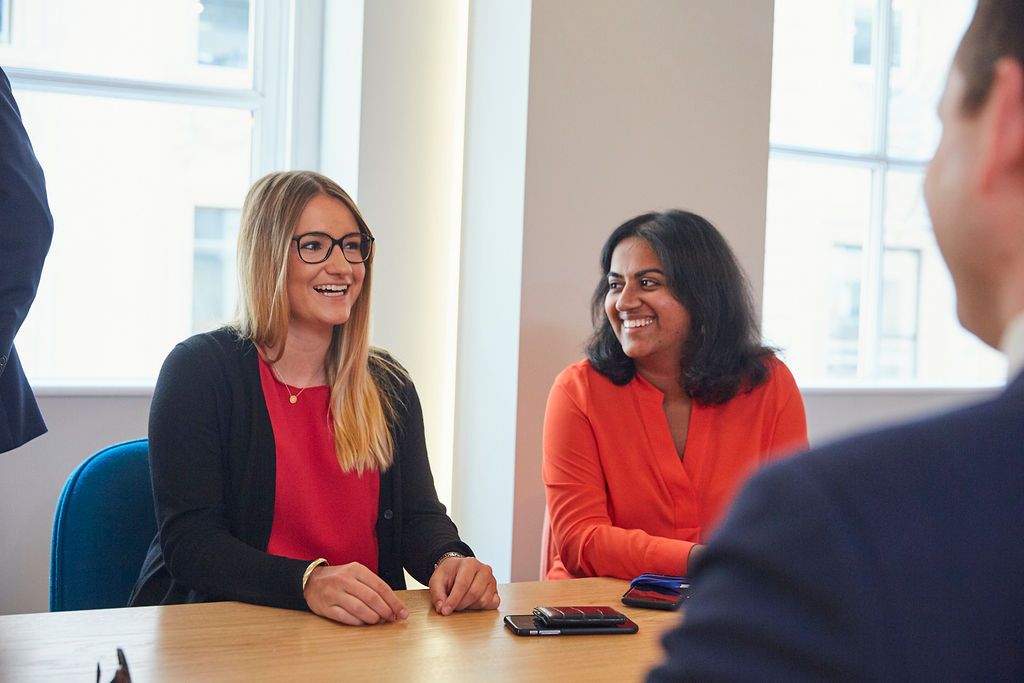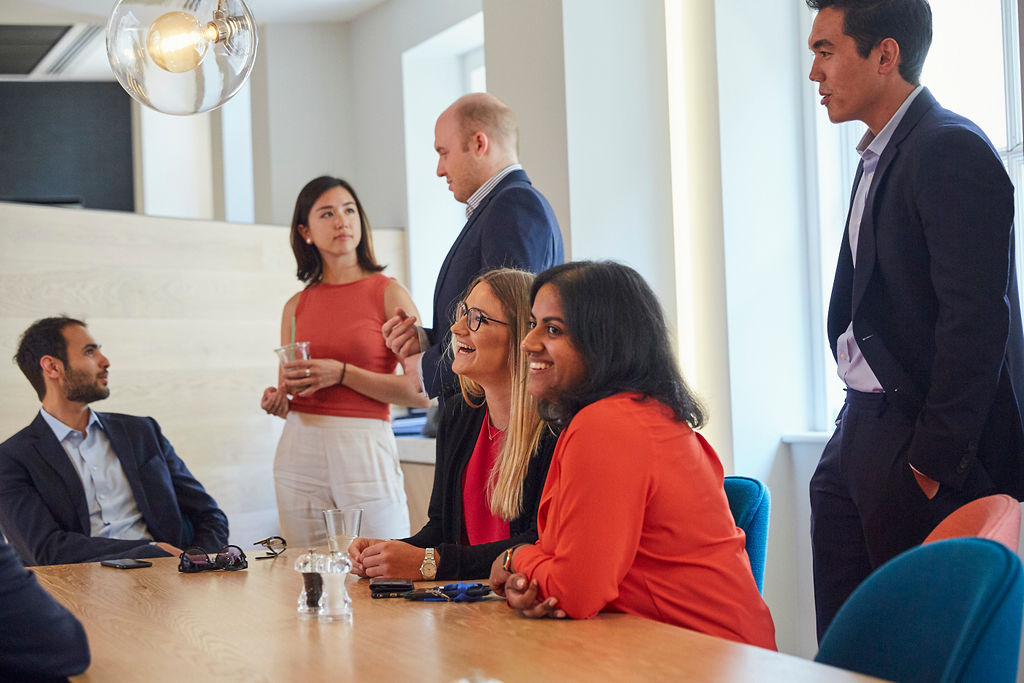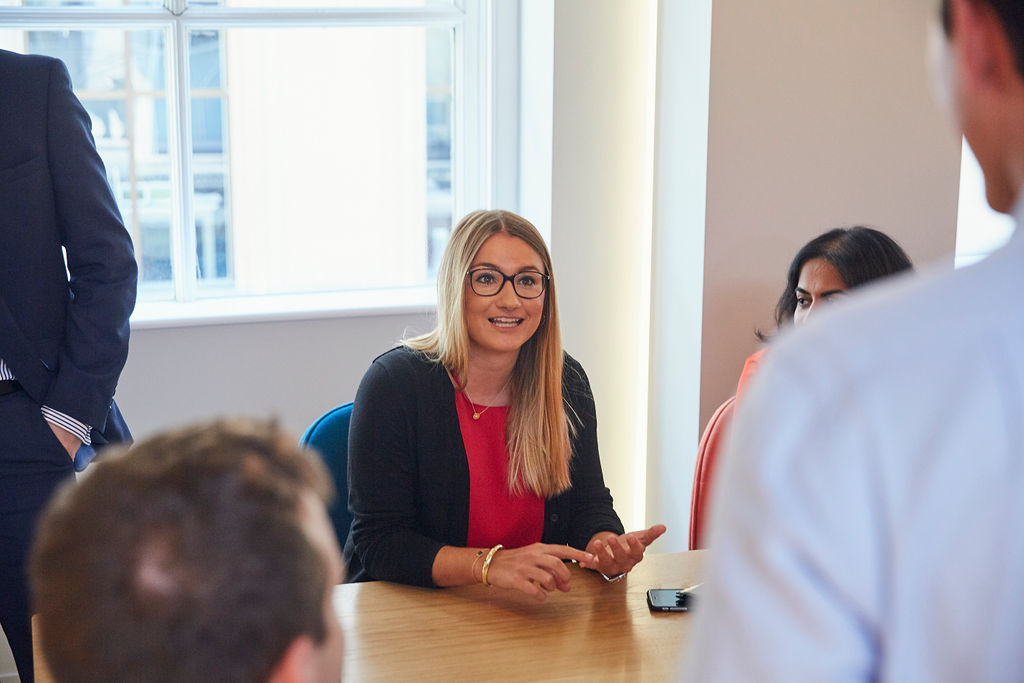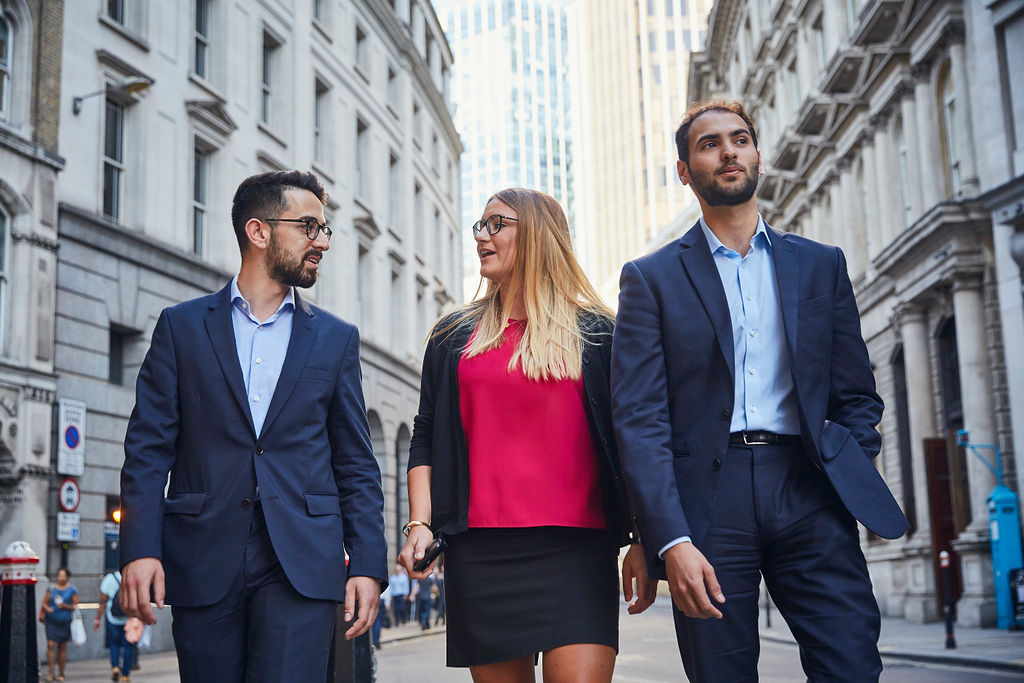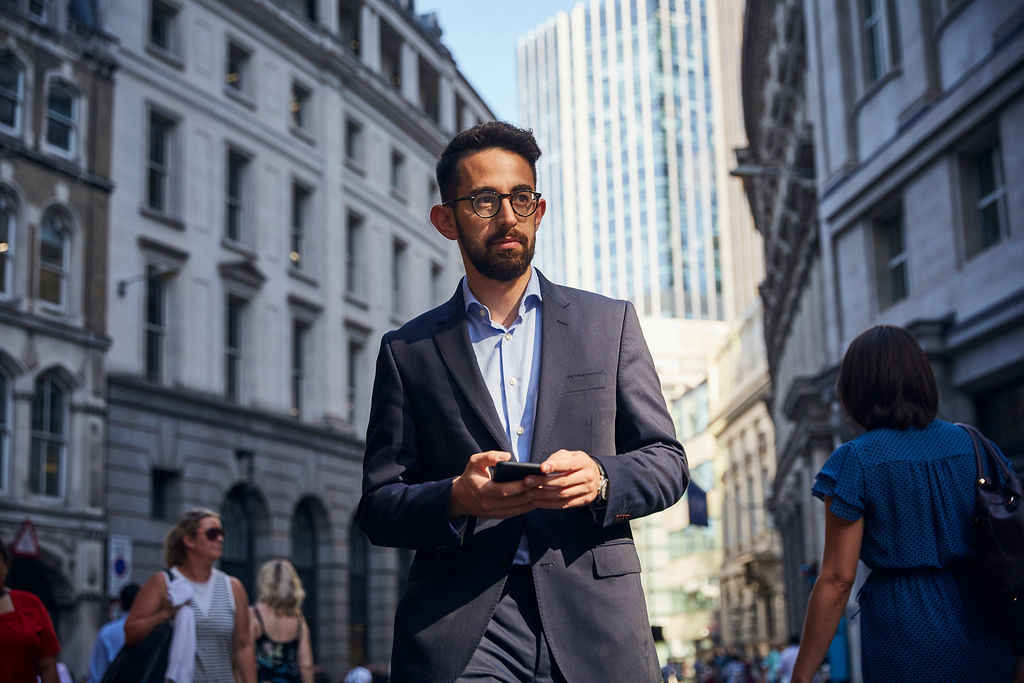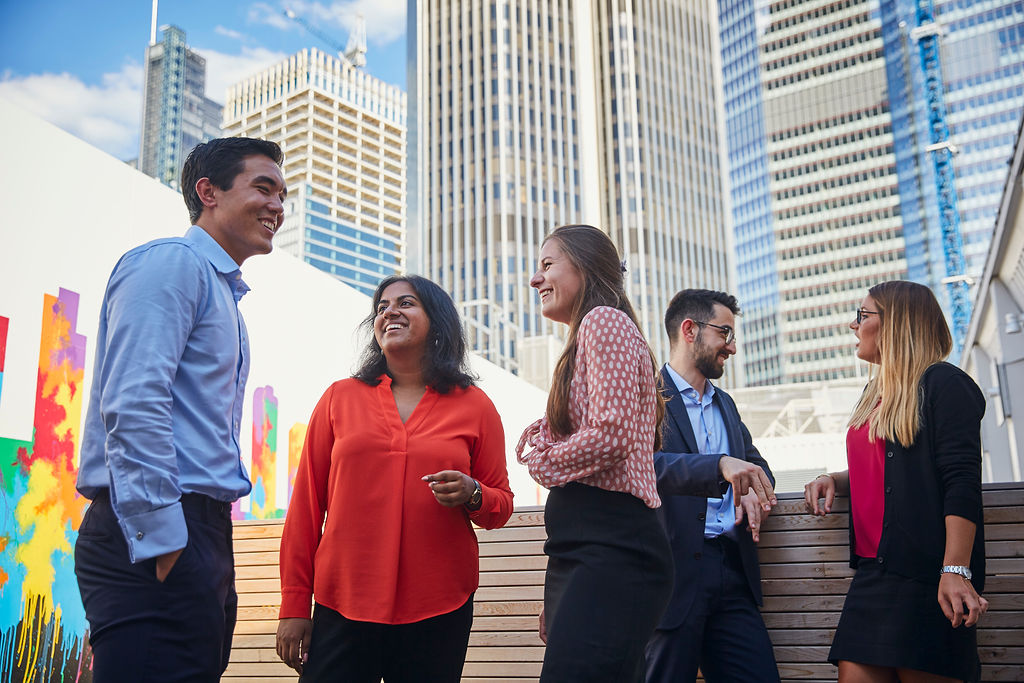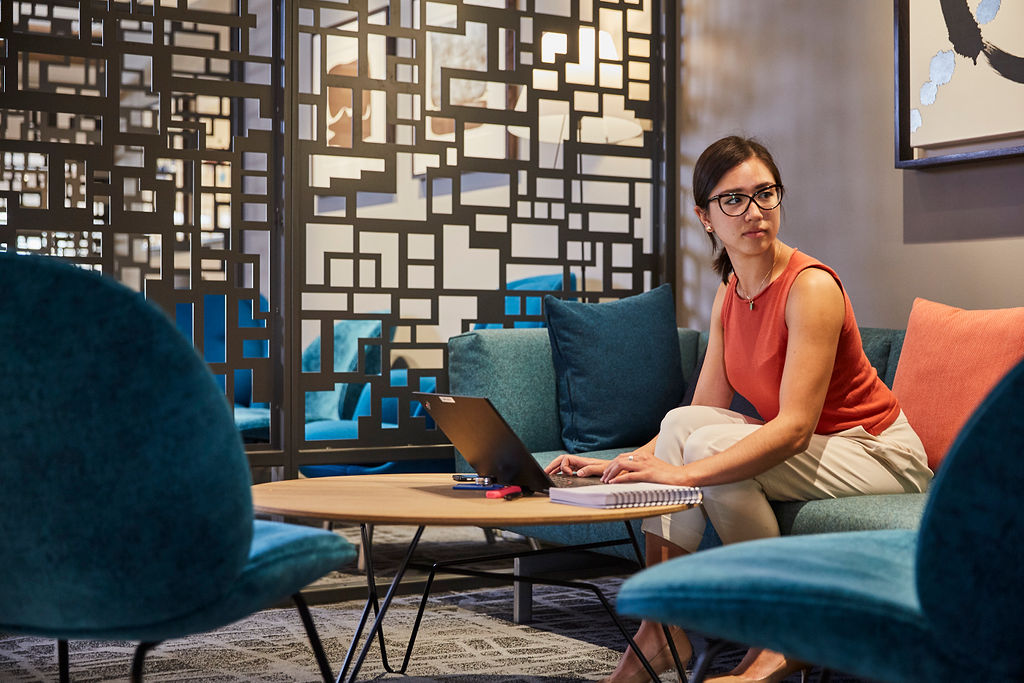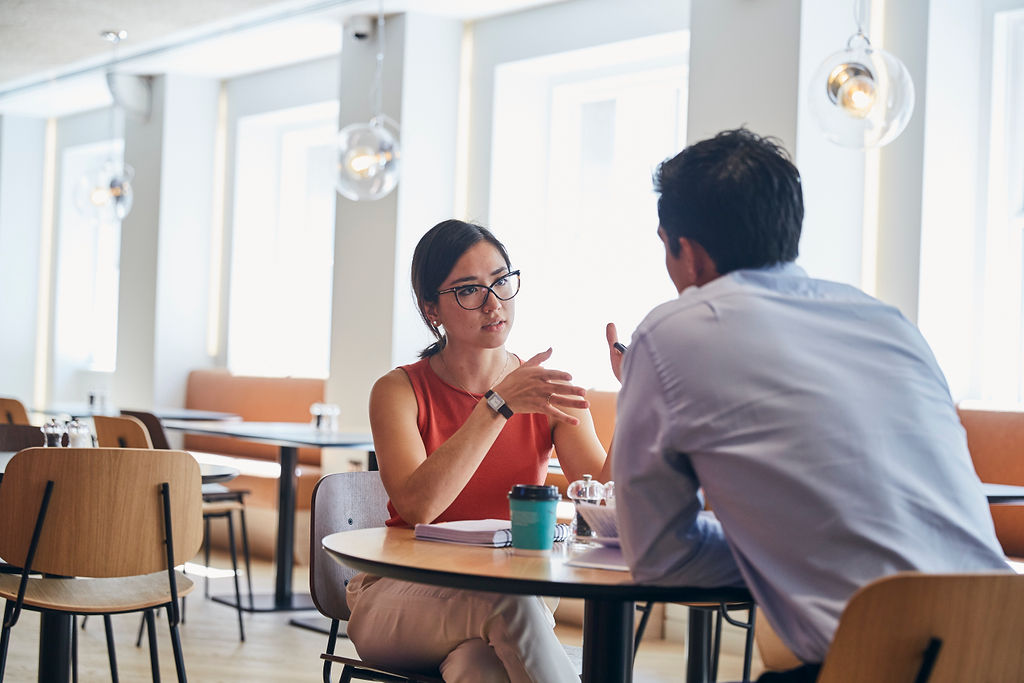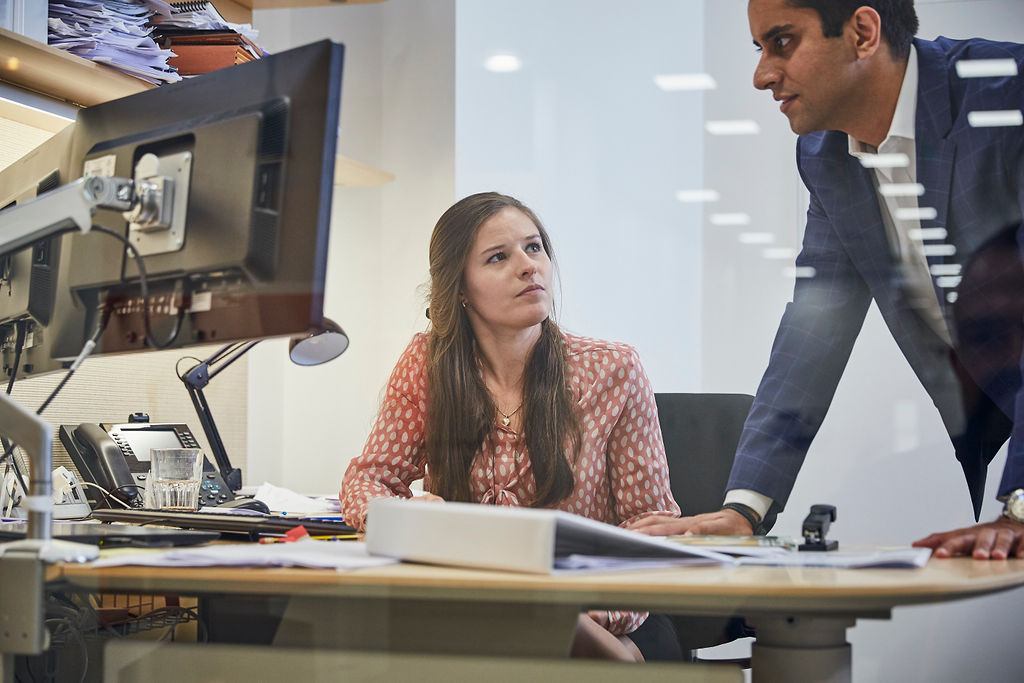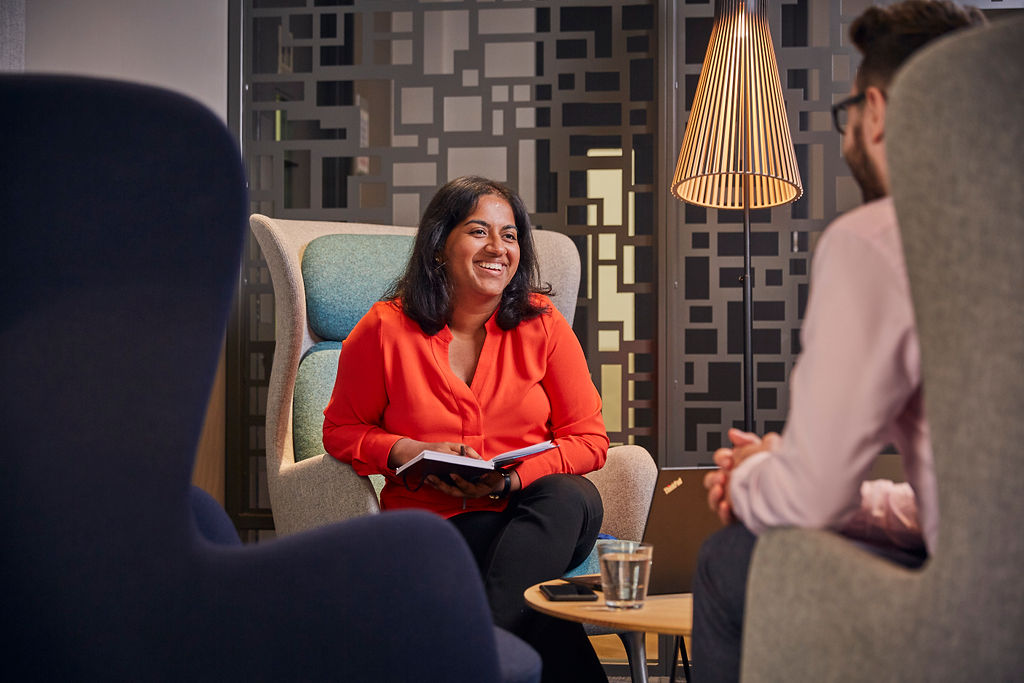 Join us
If you're thinking seriously about a career in law, it's vital you join a firm that 'feels right.' That's why we run vacation schemes and open days—so you can find out if White & Case is the right fit for you (and vice versa).
Virtual work experience programme
Our virtual work experience programme offers the opportunity to gain first-hand insight into life as a White & Case trainee and experience the realities of cross-border law.
There is no cost for the programme; it is self-paced to fit around your schedule, and no application form or legal knowledge is required. You'll gain insight into the fast-paced cutting-edge projects our lawyers and trainees work on, and gain valuable skills by undertaking true-to-life legal tasks.
This experience will be recognised on our application forms and it is a great way to demonstrate your interest in law and White & Case.
Wherever you are based, we want to give everyone the opportunity to get to know us.
If you're globally minded and ambitious, join our virtual program here.
Development programme for black men
White & Case and Business In The Community (BITC) Development Programme for Black Men, in association with Black Men in Law Network
If you identify as a Black Man and are interested in working in the City, we encourage you to apply now for this free one-day programme in London (targeted at students, graduates and early careers professionals).
The purpose of this programme is for participants to feel confident and empowered to apply for City jobs, including those in the legal sector. A combination of personal and professional development, this programme will be an intensive and highly interactive day. During the programme, there will be an opportunity for participants to discuss and reflect on their own identities, particularly as Black men, and understand the role this plays in their futures and their careers.
Participants will also take part in a peer mentoring session led by one of our lawyers, which will allow you to build your professional network, while receiving practical tips on applications and interviews, developing your commercial awareness and your professional brand. The day will finish with an opportunity to network with a variety of people from White & Case's Affinity Network.
The programme will take place on 15 and 22 August 2019, please follow this link to apply
Deadline for applications: 9 August 2019.
First-year two-day insight scheme
The scheme, specifically designed for first-year students from any degree discipline, is to help introduce participants to the many areas of law, different types of firms and help confirm or dispel any myths associated with becoming a solicitor.
Participants will receive useful guidance on ways in which they can begin to strengthen their future applications, and have the opportunity to meet different members of the White & Case team informally over lunch and drinks. During the scheme, time is also spent work-shadowing with one of our trainees, providing insight into the day-to-day role of a trainee solicitor at White & Case.
Event date
Scheme 1: 6 - 7 May 2020
Scheme 2: 13 - 14 May 2020
Application dates: 1 October 2019 – 31 March 2020
Who can apply? First-year students from any degree discipline
Apply here from 1 October 2019 to access our online application forms
Open days
As a second-year student, penultimate year student, finalist or graduate from any degree discipline, you can apply to attend one of our open days. The purpose of our open days is to provide participants with a useful insight into White & Case and the training we offer. During our open days, there will be an introduction to our business and an opportunity to hear about the role of a trainee from some of our current intake.
Participants will be able to chat with members of the White & Case team over lunch before receiving practical tips on applications and interviews, and having the opportunity to put their decision-making skills to the test in an interactive game. The day will finish with a further opportunity to speak with various people about life at White & Case over drinks.
Event dates
Open day 1: 13 November 2019
Application dates: 1 - 3 November 2019
Open day 2: 27 November 2019
Application dates: 1 October – 17 November 2019
Who can apply? Second-year students, penultimate-year students, finalists or graduates from any degree discipline.
Apply here from 1 October 2019 to access our online application forms
Vacation schemes
A two-week vacation scheme is a great way to experience first-hand what life is like as a White & Case trainee. In total, we have around 75 places available over our winter, spring and summer placements.
Playing an active part in the life and work of the London office, you will share an office with your supervisor, helping them with their work, and attending conference calls and meetings. There will be opportunities to learn more about White & Case and its practice areas in more detail, understand the training programme we offer and attend a variety of presentations.
Throughout the scheme, you'll receive continued support and feedback from your supervisor and the Graduate Resourcing & Development team. You will also have the valuable support network of your peers attending the scheme with you—you are by no means competing against each other during your time with us so you can relax, enjoy the scheme and get to know your future colleagues.
The social side of office life is important, too, and you will have plenty of opportunities to network at social events, such as sushi-making classes, indoor crazy golf and go-karting. You will also be taken for lunch by your supervisor during the scheme—a great opportunity to get to know them on a more informal level outside of the office.
During the vacation scheme you will be assessed across a range of measures. You will be given departmental work to complete under the guidance and supervision of our solicitors and trainees. You will also be assigned a research and drafting exercise by our professional support team. This will require you to research a case related to your practice area and to draft a memo to a fictitious client summarising the key points. We also run a business-simulation exercise, in which as part of a team you will be expected to make key decisions associated with running a business in order to make more profit than your competitors! Finally, you will have an interview with two partners involving a commercial presentation element.
Event dates
Winter vacation scheme: 9 - 20 December 2019
Application dates: 1 October 2019 – 6 November 2019
Who can apply? Finalists and graduates from any degree discipline
Apply here from 1 October 2019 to access our online application forms
Spring vacation scheme: 23 March – 3 April 2020
Application dates: 1 October 2019 – 15 January 2020
Who can apply? Penultimate-year students, finalists or graduates from any degree discipline
Apply here from 1 October 2019 to access our online application forms
Summer vacation scheme: 15 - 25 June 2020
Application dates: 1 October 2019 – 15 January 2020
Who can apply? Penultimate-year students, finalists or graduates from any degree discipline
Apply here from 1 October 2019 to access our online application forms
Assessment centres
We understand that it is not possible for all applicants to complete a vacation scheme. If you apply directly for a training contract, and are successful at the video assessment and telephone interview, you will be invited to an assessment day in August or September.
The day will closely mirror the assessments used on our vacation schemes, including a research and drafting exercise requiring you to read through a range of articles on a commercial topic in order to draft answers to questions asked by a fictitious client. You will also be interviewed by a senior associate and a member of the Graduate Resourcing team, focussing on your application, your motivations for wanting to join White & Case, and your suitability to the role. We also run a business-simulation exercise, in which as part of a team you will be expected to make key decisions associated with running a business in order to make more profit than your competitors! The day does not just focus on assessments; there will be question and answer sessions given by Graduate Resourcing, partners and trainees. You will also be taken out to lunch by some of our trainees, providing you with an opportunity to ask them any questions you have about the Firm.
Successful applicants will be invited back after the assessment centre for an interview with two partners involving a commercial presentation element.
Application assessment process
To apply for any of our opportunities, you will need to complete an online application form. For vacation scheme and training contract applications only, you are required to complete a covering letter as part of your application. The covering letter is your opportunity to explain in your own words why you wish to pursue a career in commercial law and why at White & Case. You might also wish to include why you think you would make a suitable trainee at the firm.
Our video assessment process involves answering three randomly selected questions. Candidates are given 15 seconds to prepare for each question and 90 seconds in which to answer. Questions often focus on the firm, the commercial context within which the firm operates, and competencies we believe are important to becoming a successful trainee solicitor at White & Case.
The telephone interview (for applicants applying directly for a training contract only) is 25 to 30 minutes in length and will be with a member of the Graduate Resourcing & Development team. Questions will largely focus on those competencies we believe are important to becoming a successful trainee solicitor at White & Case.
The face-to-face interview (for vacation scheme applicants only at this stage of the process) is your opportunity to meet with a senior associate and member of the Graduate Resourcing & Development team to help bring your application to life. The interview will last approximately 40 minutes and will largely focus on your application, your motivations for wanting to join White & Case and your suitability to the role. You will also be given the opportunity to ask any questions you may have.
How to apply
To apply for a first-year two-day insight scheme, open day, vacation scheme or training contract, you will need to complete an online application form.
To secure a training contract, you can either apply for a vacation scheme or directly for an assessment centre. Shortlisted applicants will need to successfully complete an online video interview and a face-to-face interview to secure a place in either role.
Applications for vacation schemes are reviewed on a rolling basis, and direct applications for training contracts are reviewed after the deadline.
The application process will open on 1 October 2019.
To contact the Graduate Resourcing team, please email [email protected] or call +44 20 7532 2899.
Meet the team
Want to know who'll be involved in your recruitment selection? Here you can put a face to the name before you meet them in an interview, on placement, or at one of our open days.
Graduate Resourcing Partners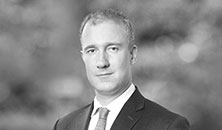 Ed Attenborough
Partner, Disputes
Pembroke College, Cambridge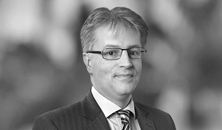 Justin Benson
Training Principal, Asset Finance
University of Southhampton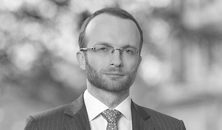 Gareth Eagles
Partner, Banking
University of Warwick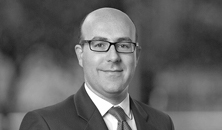 Inigo Esteve
Partner, Capital Markets
University of Exeter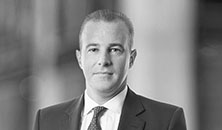 Jarlath McGurran
Partner, Corporate
Queens University, Belfast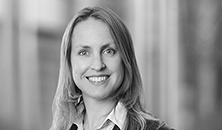 Victoria Landsbert
Partner, Real Estate
Imperial College, London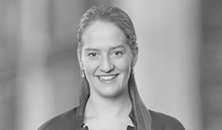 Laura Prater
Partner, Banking
Bond University, Australia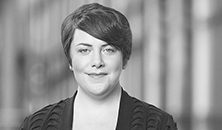 Carina Radford
Partner, EIPAF
University of York
Graduate Resourcing & Development Team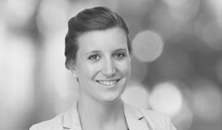 Christina Churchman
Head of Graduate Resourcing & Development, EMEA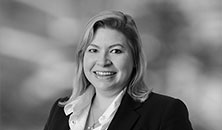 Gemma Barns
Graduate Resourcing & Development Manager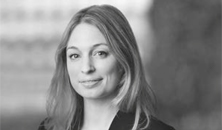 Charlotte Melson
Graduate Development Manager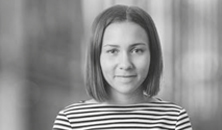 Yohanna Wilson
Graduate Resourcing & Development Advisor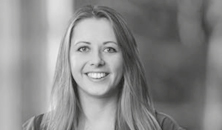 Anna Rowles
Interim Graduate Development Advisor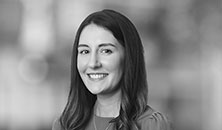 Anna O'Dwyer
Graduate Resourcing & Development Assistant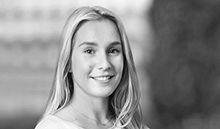 Natalie Bekos
Graduate Resourcing & Development Administrator

Frequently asked questions
How many vacation scheme applications do you receive each year?
Approximately 2,300
How much will I be paid on a vacation scheme?
You'll receive £400 a week.
Who will I be sitting with during the vacation scheme?
During the scheme you'll spend time working alongside an associate, helping them with their legal work. This will give you a real taste of life as a lawyer.
What work will I do during the vacation scheme?
You'll do work similar to that of a trainee, subject to your level of legal knowledge and capabilities.
Who do I address the covering letter on my application to?
Graduate Resourcing & Development Team
How long should the covering letter be?
The covering letter should be long enough to outline your experience but short enough to maintain the reader's interest.
What should I include in my covering letter?
The covering letter should highlight a commitment to a career in international law, a clear articulation of why you want to work at White & Case and the requisite skills or experience you have to become a successful trainee solicitor.
What years are you currently recruiting for?
September 2021 and March 2022
How many training contract applications do you get each year?
Approximately 1,500
What is the starting salary?
£46,000
How many vacancies do you have?
50
Do you provide sponsorship for law school?
Yes. We will pay the full course fees for the Graduate Diploma in Law (GDL) and the Legal Practice Course (LPC). We will provide a maintenance grant for each full-time law school year.
What practice areas offer trainee seats?
Bank Finance, Capital Markets, Construction Corporate M&A, Corporate PE, Energy, Infrastructure, Project & Asset Finance (EIPAF), Employment, Compensation & Benefits, Financial Restructuring & Insolvency (FRI), Intellectual Property, Litigation & Arbitration, Real Estate, Tax, White Collar
Can I choose which seats I do?
Yes. We'll consider your choices when agreeing which seats you prefer.
How many trainees do you have now?
Altogether, we currently have 76 trainees.
Can I complete the training contract assessment process remotely?
Although there are elements of the application process that can be completed remotely, such as the application stage and video interview, we do require candidates to attend a full-day assessment centre within our London office. This is due to candidates having to complete activities such as a group exercise and a written task which cannot be done remotely.
Is it possible to receive feedback if my online application is unsuccessful?
We appreciate your eagerness to receive feedback, however, we receive in excess of 3,500 applications each year. In fairness to all candidates, we are unable to provide individual feedback at the application stage.
Will my application form be immediately rejected if I don't have the minimum A Level academic requirements?
Whilst we prefer for candidates to have achieved AAB at A Level, we do look at the application as a whole and take into consideration any mitigating circumstances.
Events
Our training is comprehensive, the work is cutting edge, career prospects are unlimited and the rewards are excellent. To find out more visit us at our events.
Location
Kings College London
More than lawyering
You've worked hard to get where you are, and we expect a lot of you. But we also ensure you are well supported, have plenty of ways to engage with activities outside the office and are well rewarded for your work.
The social network
There's no rule that says you have to join in with the social side of office life, but most people do and thoroughly enjoy themselves in the process.
Being in the heart of the City and with the rest of London right on your doorstep, there's plenty of fun to be had and experiences to enjoy and share with your colleagues, including office outings to events, theatre, galleries and wine tastings.
There's the office Summer Party, Halloween Party, Winter Ball, Carol Concert and Charity Quiz, plus practice-focused retreats where you help set the strategy for the coming year—or race dragon boats along the Thames. We also hold a Graduate Resourcing Summer Party in a landmark venue such as Somerset House, The Barbican or ZSL London Zoo, specifically for current trainees, future trainees and vacation scheme participants.
We have office teams for most sports. Plus, each year one of our offices hosts the White & Case World Cup, in which both football and volleyball teams from around the world gather to compete. Also, let's not forget our annual client cricket match.
Salary and benefits
At White & Case, we balance high performance with great rewards. As a leading global law firm, we're able to offer trainees a leading global remuneration package—another reason why joining White & Case as a trainee is even more appealing.
Course fees and maintenance grant
White & Case pays your GDL and LPC course fees and provide a maintenance grant of £7,500 for the GDL and £10,500 for the LPC.
Loan
On day one of joining White & Case, we can provide you with an interest-free loan of £4,000 repayable over the course of your period of training.
Salary
We have a competitive starting salary of £46,000, increasing to £50,000 in your second year. Salaries on qualification are £105,000.
Awards
We award our trainees with a bonus for obtaining a distinction upon completion of the LPC.
Unpaid leave
You're eligible for up to six weeks' of unpaid leave on qualification.
Flexible benefits
We have a flexible benefits scheme, which you can tailor to suit your particular lifestyle. Currently, benefits include private medical insurance, dental insurance, life assurance, pension, critical illness cover, travel insurance, retail vouchers, gym membership, season ticket loan, Give As You Earn, skin cancer screening, cycle to work scheme, a health and wellness account of £500 and much more.
Your long-term career with us
At White & Case, we've invested a great deal of time and effort into creating a training contract that will equip you with the skills, experience and support you need to kick-start your career in law.
Upon qualification, we hope that trainees will stay and use their newfound expertise to help us continue developing. The number of trainees we recruit relates directly to our planned growth and the need for additional English law capability here in London and throughout our offices. Reassuringly, we are not looking to recruit corporate robots. From the very beginning, you will be welcomed for your individuality and your ability to contribute to the cutting-edge work we do. Recognition of your personal aspirations and ambitions is fundamental to the training programme.
At the end of the two years, you will have a clear view as to how you want your career to progress, and we are confident that you will see White & Case as the ideal platform to take that next step.
Your training doesn't stop once you qualify either. Continuing personal development is at the heart of all our lawyers' careers, supported by a career framework that clearly sets out what is expected of you as your role develops. We provide world-class training and development opportunities which help you build the skills you need to navigate complex transactions for clients around the world.
You'll find your training with us is comprehensive and tailored and, with a guaranteed overseas seat, distinctly international. But that's not all. Join us and you'll be working for a leading global law firm that offers cutting-edge work, unlimited career prospects and excellent rewards.
We want enthusiastic, motivated people that we can see being a key part of the Firm in five, 10 or 15 years.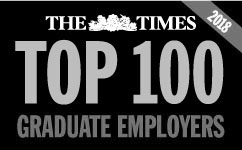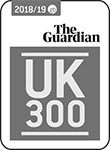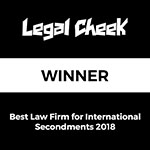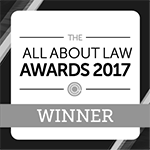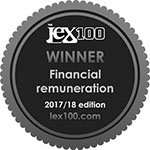 White & Case United Kingdom