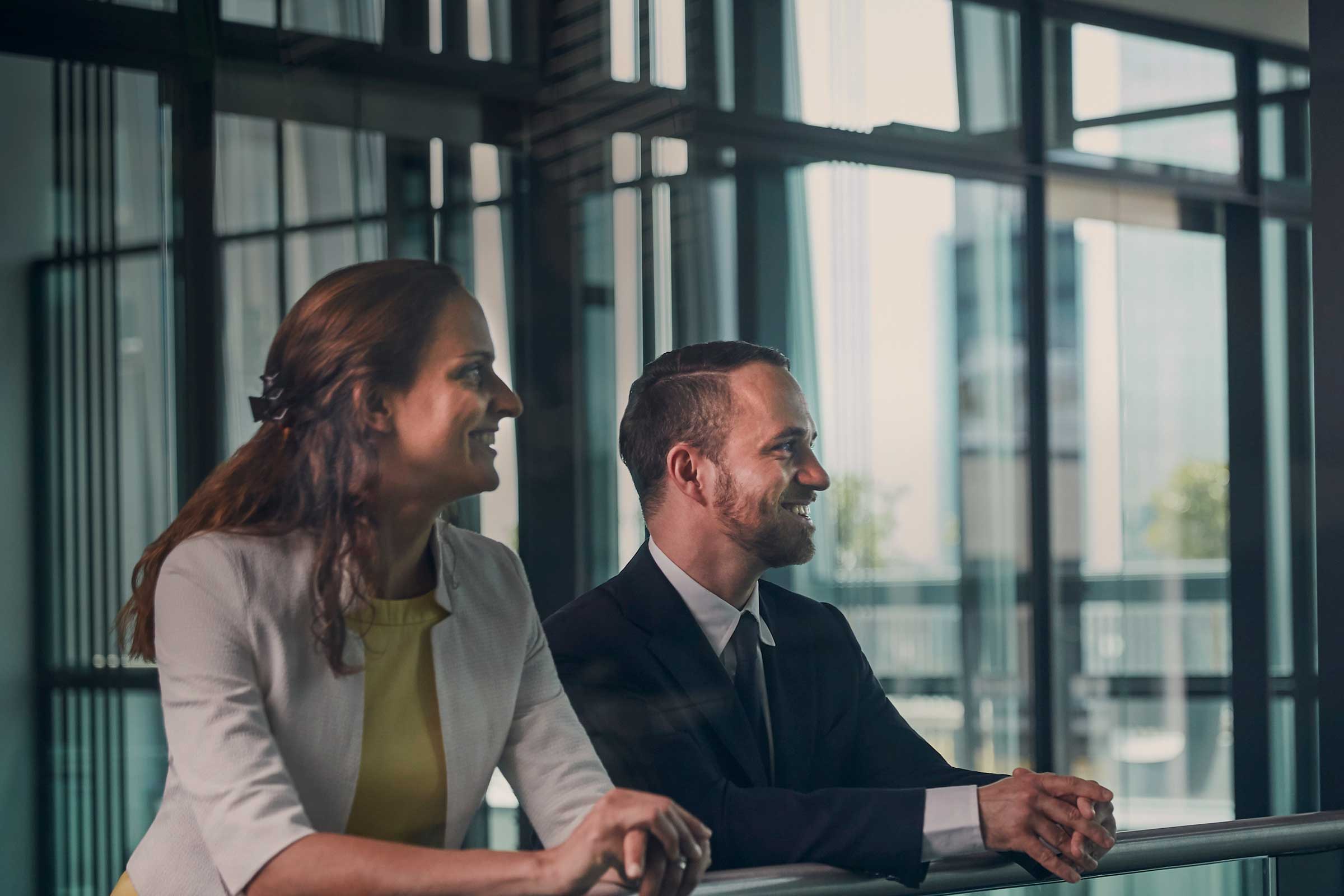 Students & Graduates
Working at White & Case will launch, accelerate and build your career, opening doors and relationships around the world. Explore what that means for you.
Our Work
Navigate substantial challenges
As a White & Case lawyer, you'll work on fast-paced, cutting-edge projects from the start of your career, working with our international teams on cross-border matters. You'll gain client exposure early on, as you handle substantive matters that integrate your law school studies with on-the-job insight and guidance from your mentor.
Work across borders
At White & Case, "global" is considerably more than a market description. Over the past 100 years, we've built an unrivalled network of 44 offices in 30 countries. Many of our clients are multinational organizations with complex needs, and you will help create innovative solutions that span multiple jurisdictions.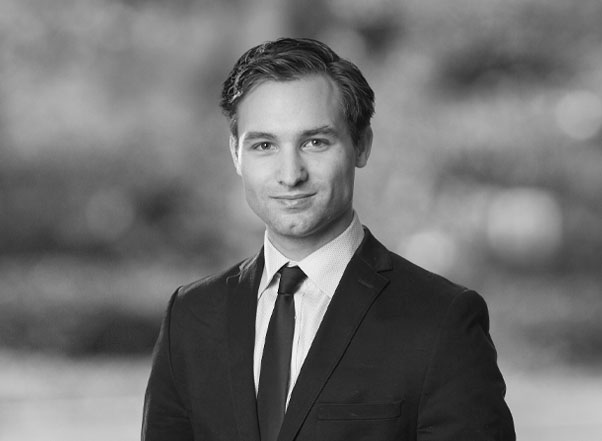 Starting your career at White & Case guarantees that you will get cutting edge work on top notch matters from day one. With partners who truly value your work and input, and colleagues who always have your back, working at White & Case makes the challenges that come with being a BigLaw associate enjoyable.
RJ Szuba
Associate, Los Angeles
Develop your knowledge
Our full-service offering provides you with intentionally broad exposure to a variety of client challenges, transaction types and relevant bodies of law. As you progress, your strengths and interests become an important consideration in your eventual assignment to a practice or industry group.
Our People
Collaborate with enterprising teams
As an organization, we celebrate both individual excellence and team success. Our culture expects, encourages and recognizes enterprising, Firm-focused achievement, realized through teamwork with talented colleagues worldwide.
Think globally
We look for globally minded citizens of the world who are eager to work across borders and cultures and are intrigued by solving problems within multiple legal systems. Our people are recognized for their diversity, which you'll experience from the day you start here. At last count, 97 nationalities and 89 languages were represented in our workforce.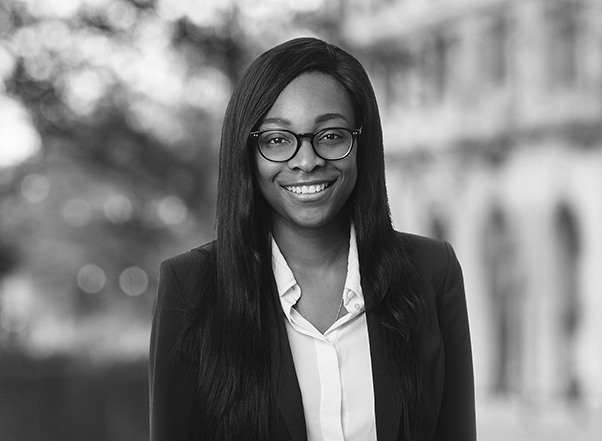 White & Case is a true representation of London—it is an amalgamation of different cultures and backgrounds. I never have to change who I am or what I believe in, and I have the opportunity to learn from someone different every day.
Juanita Derex-Briggs
Trainee Solicitor, London
Join an inclusive workplace
Inclusion is a business imperative for us. The nature of our client projects requires collaboration across borders, organically driving the recruitment of a diverse workforce that mirrors local priorities.
Learn from the best
We're committed to a culture of engagement, stewardship and mentorship between Firm leaders, experienced lawyers and junior associates. Support may mean assigned supervision and formal evaluations or informal open-door guidance and feedback from partners or senior associates.
Our Offer
Become a great lawyer
We will help you become a great lawyer, in a "high stretch, high support" culture that provides you with guidance, training and feedback every step of the way. You'll work with peers who are as committed as you are to being the best at what they do and who are equally inspired by the success of others.
Gain global exposure
We believe mobility enhances career development. We offer selected paths to placement in our network of offices around the world, as well as the expectation that you will work on client matters that require multijurisdictional solutions. Our training programs are built to give you international experience and exposure.
Develop your network
Working at White & Case launches careers within and outside the Firm. We foster continuous networking through a rolling program of practice- and industry-focused seminars and workshops. Client secondments offer additional chances to expand your relationships and deepen your sector insight.
Make an impact
We live our explicit commitment to social responsibility through a robust, international pro bono program. Last year, White & Case lawyers billed more than 120,000 pro bono hours on a distinctive roster of clients and projects. For an associate, our pro bono work is an invitation to tackle pressing social issues and make a positive contribution to local communities.
Locations
White & Case is an international law firm with a common mission and shared values. Each of our local offices offers you a unique profile of industry practices and a mix of global and local client matters. To review our application process, training programs and available positions, click on the location that interests you.