Global White Collar Crime Survey: Anti-bribery and corruption
75%
of respondents felt that compliance personnel were getting it right in detecting bribes
Compliance personnel are the company's front-line defense against bribery and corruption. Without them, the risks faced by the organization cannot be properly identified, prioritized, monitored or mitigated, exposing it to both reputational and operational risk. It is fundamentally important that the culture, structure and resources of the company be directed as much as reasonably possible at maximizing the effectiveness of the compliance function.
From an ABC perspective, the compliance function is key to both detecting and deterring bribery on behalf of an organization. The survey confirms that the significant majority of respondents felt that compliance personnel were getting it right— with 75 percent indicating that this function was the one most likely to detect bribes. This result will come as welcome news to compliance professionals, who are sometimes forced to operate in challenging corporate environments with less support than might be hoped.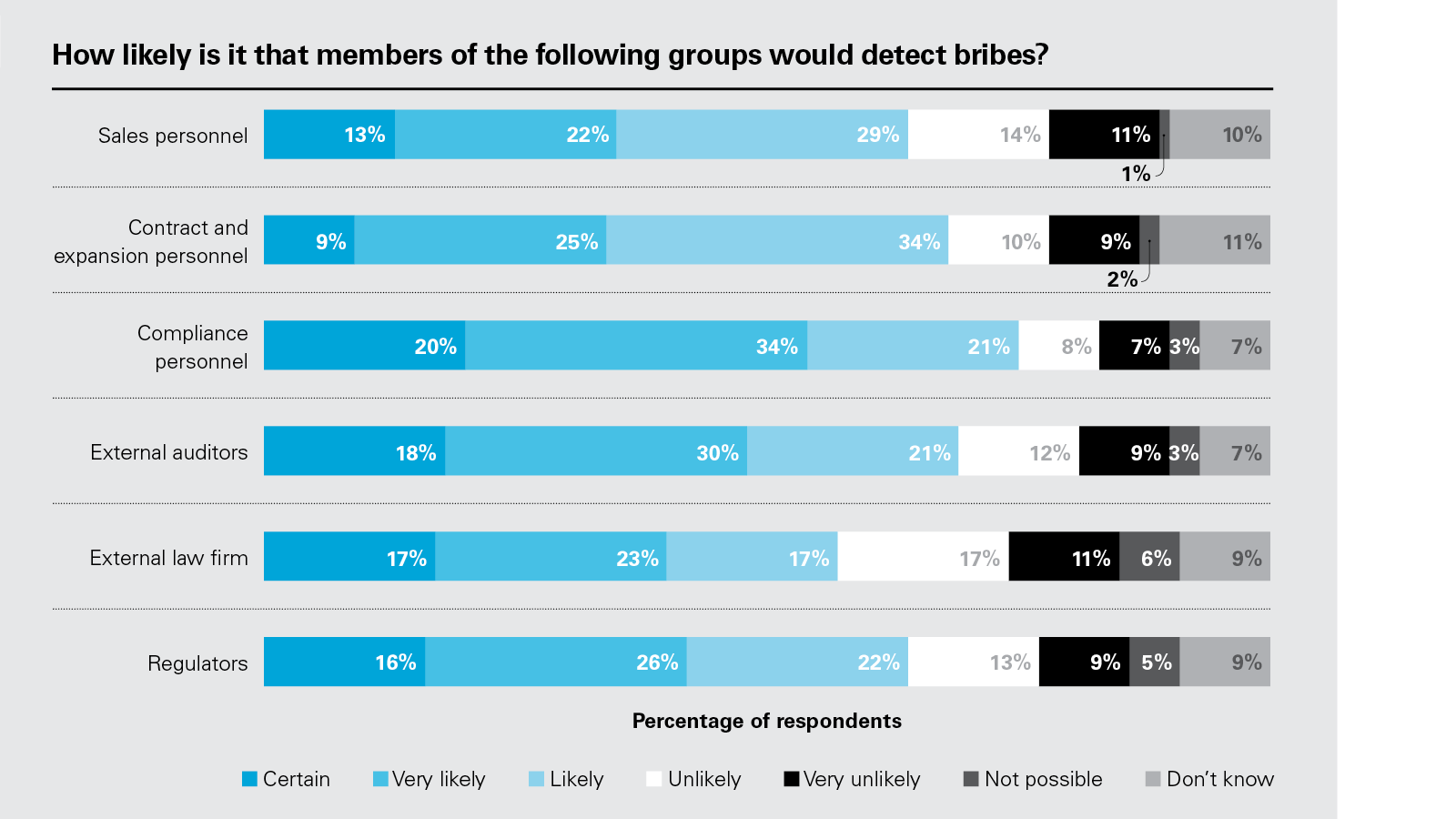 View full image
These findings emphasize the importance of investing in a strong compliance function. Full support from senior management is required, ensuring that there is both sufficient independence but also that compliance works effectively alongside the business.
FULL REPORT
Global White Collar Crime Survey: Anti-bribery and corruption
This publication is provided for your convenience and does not constitute legal advice. This publication is protected by copyright.
© 2018 White & Case LLP