First-year two-day insight scheme in London

First-year two-day insight scheme in London
Three students tells us about their taste of life at White & Case
First-year university students have been getting to know our people and finding out what working at a global law firm is all about. They took part in a two-day insight scheme specifically for first-year law and non-law students.
The White & Case first year two-day insight scheme:
Each year in May, the Firm hosts a two-day insight scheme for first year university students studying a Law or Non-Law degree. The day is designed to:
help introduce participants to the many areas of law, the different types of Firms and help confirm or dispel any myths associated with becoming a lawyer;
provide participants with useful guidance on ways in which they can begin to strengthen their future applications;
help build participants commercial awareness;
provide participants with an insight into the day-to-day role of a trainee lawyer by spending time work shadowing our trainees;
the opportunity to meet different members of the Firm informally over lunch and drinks.
Experiencing the world of work
"I wanted to know, what do trainees actually do every day?" says Aaron Graham. "It was a chance to confirm and dispel some myths about working in commercial law."
Fellow insight scheme alumnus Arun Sohan-Pall adds that, "There's only so much that you can find out online or from recruiters at events. I didn't have any family connections or direct experience of the law, so it was great to get a taste of actually going to work in that environment and to understand a bit more about what 'international law' really means. It was also a chance to experience the White & Case culture."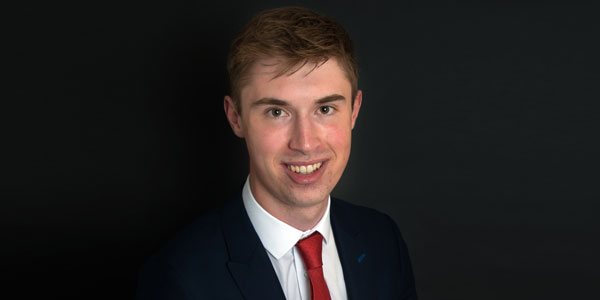 Aaron Graham, University of Bristol
Stimulating mix of learning, work shadowing and networking
Ope Oreyemi explains how the two-day programme is structured: "It was a good mix of presentations about the Firm, including its history and the current growth strategy. The practice fair was a showcase of each of the different practice areas, so we could ask questions and talk to trainees. There was a Q&A session with the Diversity and Pro Bono teams, plus informal networking events so we could ask questions and talk to associates and partners. And we spent two afternoons shadowing trainees, which was great."
This was a particular highlight for Aaron: "Lots of insight schemes are just classroom-based, so it was great to actually see what happens on a normal working day. I realised how interconnected and fluid the practice areas and overseas offices are, which is not something I would have understood without sitting in on a conference call." Arun agrees, "The partner who was leading the conference call I sat in on took the time to introduce me and to explain what was happening, which I really appreciated."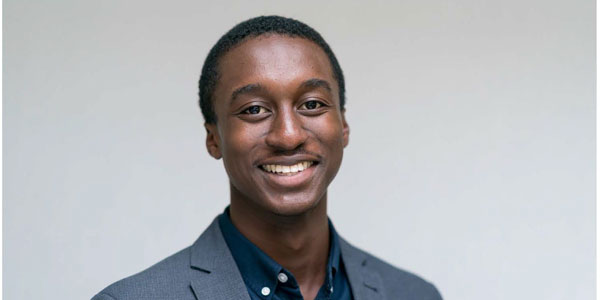 Ope Oreyemi, University of Oxford
A professional, diverse and friendly workplace
Reflecting on the two days that he spent at our London offices, Ope agrees that it was a useful learning curve in terms of professional etiquette and how to navigate the workplace. "It made us all more aware of how to present ourselves professionally. As first-year students, we're probably quite casual in our emails and phone calls!" According to Arun, "The London offices are impressive. Having said that, everyone we met was very normal and friendly."
All three were struck by the diversity of the people that they met: "Every team has people from different backgrounds, speaking different languages and even based in different countries—it was eye-opening!"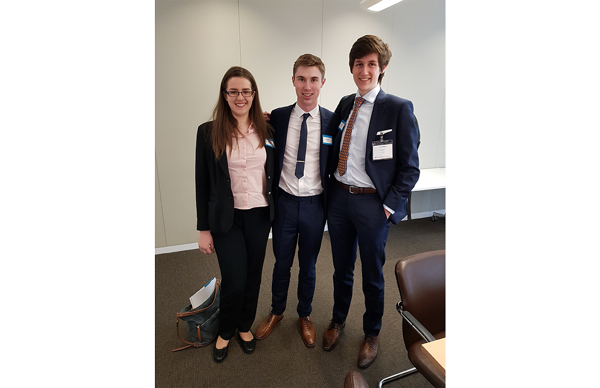 Photo of Aaron Graham and a few other participants from the first year two-day insight scheme.
Next step: Vacation schemes
Following the insight scheme, all three have applied and been selected to join our spring vacation scheme, which will be an opportunity to dive deeper into the life of a trainee lawyer. "I'm really looking forward to getting stuck in and getting involved with some work!" says Aaron. "I want to get to know the different practice areas and see where my career could go," enthuses Arun.
Apply now for the 2019 first- year two-day insight scheme. Deadline: 31 March 2019.