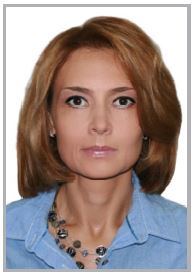 Former White & Case Moscow partner Irina Nesvetova is now Head of Legal for Deutsche Bank in Russia. She spent 14 years—most of her legal career so far—with White & Case and grew from a young associate to a partner. We talked to her about how the Firm shaped her career, her work at Deutsche Bank and what her advice to young lawyers just starting out would be.

Q. What is the best part of your job at Deutsche Bank?
The best part is getting very diverse experience in various professional areas. I am a banking and finance specialist, and I get to be involved in many different areas: finance, commercial banking, asset management. I have a very good professional team of lawyers and I enjoy working with them, and the quality of our advice is high. I like quality in a job.

Q. What is the toughest thing about your job?
I think the toughest thing about any position is the responsibility that comes with it, and the difficulty in having to make the big decisions.

Q. What's the secret to winning work from you? What qualities/criteria do you look for/at when selecting a legal adviser?
These days I look for advice that shows experience. I need a clear position and response to questions, a clear description of the law and a conclusion, and then advice on what to do and what not to do.
Q. Who/what has been the biggest influence on your career?
I think there were a number of coincidences. Luck is very important in terms of picking your career, your way. It is definitely luck, along with people and friends around who were giving me advice at the right time.
Q. How did your time with White & Case influence your career?
I spent 14 years of my 17-year career with White & Case, so it was the biggest part of my professional life so far. I grew from a very young associate to a partner at White & Case. White & Case gave me a great opportunity to grow and learn, to like my profession and what I am doing, to try new things. Every part of my professional life—a big thank-you goes to White & Case.
Q. What's the most exciting deal/project you've worked on and why?
Sakhalin 2. It was the biggest project finance deal and it required very in-depth analysis of everything, of so many issues. I managed to go on three maternity leaves and come back, and the project was still going on!
Q. What advice would you give to young commercial lawyers just starting out?
My only advice is to do this only if you like it, because it is really hard work.
Q. Who's your hero and why?
I don't have a hero, but there are people whom I admire, and I would say my parents are number one in that category.
Q. If you weren't a lawyer what would you have been? What would you do if you weren't a lawyer?
I have a feeling that I was born to be a lawyer. I can't imagine not being one. It is my profession. I am also a good manager, and I like combining these two roles. Probably I could be a manager in any other area as well.
Q. What do you do on weekends?
My weekends are devoted to my three children.
Q. What books are you currently reading?
I like reading magazines, but when I left White & Case, I started reading books! At the moment, I am reading Why I Left Goldman Sachs by Greg Smith. I am also reading The Winner Stands Alone by Paolo Coelho. If the ending is good, I will read his next book.
Q. If you could live anywhere in the world, where would you live?
I would travel around the world rather than live in one place. Change my scenery all the time.
Q. What is your motto/credo?
Don't lie. I don't lie.