Sam O'Rourke Helps Facebook Navigate Its Rapid Growth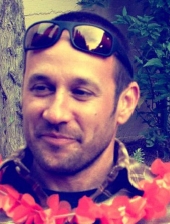 Sam O'Rourke is Vice President and Deputy General Counsel at Facebook. He was an associate in White & Case's Silicon Valley office from 2005 to 2008, focused on intellectual property and litigation.

Q. What jobs did you have before becoming a lawyer?
I've been working since I was 12. My first job was in a toy store. After that I drove cars off a cargo ship, I hand-bottled beer in a brewery, I was a short-order cook, I ran a summer camp, I worked in a prison and many other random things. My first legal job was at Orrick in Menlo Park as an intellectual property (IP) litigator.

Q. How did you become involved in the intellectual property area?
As a summer associate, I was assigned to work on a patent case that was in pre-trial. It was pretty intense work for a summer associate in 1998, when most summer programs were about parties and schmoozing. I worked on motions in limine and exhibits, etc., and got a crash course in patent law. I realized how interesting the intersection between technology and law was and pretty much worked exclusively in IP ever since.

Q. How was the transition from working at a law firm to becoming an in-house counsel? How does the White & Case culture differ from the Facebook culture?
The transition was difficult in the sense that I was going from working exclusively on patent litigation to working on a much broader set of legal issues. I was Facebook's fifth lawyer. There were a ton of legal issues that needed to be handled, and not that many bodies to do it. In the first year I was at Facebook, in addition to patent litigation, I worked on IP transactions, building a patent portfolio, licensing, class actions, term enforcement (spam, hacking, scraping, cloning, etc.), employment issues, multiple litigations related to the founding of the company and many other things. It was challenging, but very exciting.

The other transition I had to make was related to mindset. Facebook is a fast-growing, disruptive company and, therefore, its lawyers must be risk-intelligent rather than risk-averse. It's important to be able to quantify risk and to advise the company on what risk is acceptable, particularly given the uncertainty in the law that exists in many areas we deal with. It's essential to make these judgment calls because Facebook lawyers who simply say no to every potential risk quickly lose credibility with the business. This actually creates more risk because the business will be wary of looping you in if they feel you are always slowing down the process by being unreasonably conservative. This was essential for me to learn because in situations where a particular risk is unacceptable, I'm able to draw upon the credibility I've built to get the best result for the company.
There were pretty stark differences between Facebook culture and White & Case culture (or any law firm culture, for that matter) when I got to Facebook. This is unsurprising given how different the two businesses are from each other. At the time, Facebook's management team was made up of people in their early 20s. The mantras of the company at the time included "move fast and break things," "done is better than perfect" and "the biggest risk is not taking enough risk," sentiments that are obviously at odds with how White & Case operates. That being said, over time Facebook has matured, and I think White & Case has become more progressive in how it works with tech clients like Facebook. So I think the cultural differences are less pronounced now than they used to be (although there is obviously still a decent-sized gap due to the nature of the services the respective companies provide).
Q. You're an integral part of one of the world's fastest-growing businesses. What work do you focus on at Facebook?
I'm the head of IP for Facebook, so I oversee anything that has an IP component to it. My team handles IP strategy, counseling, policy, technology-related transactions/partnerships, litigation, licensing, acquisitions, portfolio development, branding/ trademarks, copyright, notice and take-down/intermediary liability and open source/standards. I personally focus mostly on high-level IP strategy and counseling for the company as well as important litigation matters, complex deals/partnerships, IP acquisitions, M&A deals/integration and licensing. I also oversee all legal matters for Instagram, which is largely run as an independent company.
Q. When do you feel most challenged at your job?
It's not often that I don't feel challenged by my job. We continue to experience massive growth (from 400 to almost 8,000 employees and from 60 million to 1.2 billion users in the six years I've been here). We've been through a huge IPO. We've experienced large technology shifts, such as the move from web to mobile. We've done a number of large acquisitions. We've had some high-profile litigation. The legal and regulatory landscape relevant to our business is also constantly evolving. We are a well-known, high-profile company that draws a lot of attention, both good and bad. All this adds up to a job that is pretty consistently challenging.
Q. What work have you done at Facebook that you are most proud of?
It's hard to pinpoint anything specific. I'm proud of the company and the way we've navigated significant challenges over the years to exceed all expectations of what we could be and what we could (and can) contribute to the world. I'm proud of my contribution in building the company as a whole and the legal department specifically (from five to about 100). And I'm proud of my role in maintaining the culture of the company and legal department through the massive growth we've experienced. Our culture is our secret weapon.
Q. How do you relax—both at work and away from work?
I like to spend time with my family, and I enjoy surfing and photography. I live on the coast, which helps me escape the echo chamber of Silicon Valley on my downtime.