Yvette Rodriguez was an associate in the New York office from 1999 to 2006. She is currently Director and Senior Counsel for Deutsche Bank AG in Hong Kong.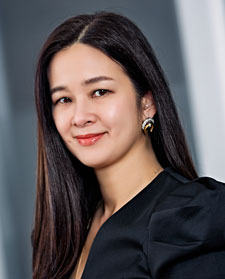 What are your responsibilities at Deutsche Bank AG?
I am part of Deutsche Bank's corporate finance legal team in Hong Kong, supporting our ECM, DCM and M&A businesses in the Asia Pacific region, excluding Japan.

How did you make the transition from a law firm to an in-house position?
I was seconded to Deutsche Bank in New York for a few months to cover a maternity leave. The team was small, so I had to jump in feet first. It was on-the-job training. The most difficult part of my job was familiarizing myself with the business and infrastructure groups and figuring out how decisions were made. Even today, I think most of our secondees struggle with learning this within a compressed amount of time. I must have done a good job because Deutsche Bank asked me to join them a year later. When I rejoined, the transition was quite easy. I only had to concentrate on getting my job done.

What is the most challenging part of your job?
Managing bank risk on a daily basis. While I am a transactional lawyer, my job is not just about getting a transaction done but thinking about whether, against the backdrop of legal, regulatory and/or reputational risk, the transaction should be done in the first place. I find this challenging and interesting. Further, sitting in Asia, all my transactions are essentially cross-border, and I need to get a good grasp of the legal framework in the various jurisdictions I cover. For example, I've done Hong Kong, Philippine, Indonesian, Indian, Singapore and Malaysian IPOs. Seeing how the different regulators deal with a transaction is enlightening—and sometimes very challenging.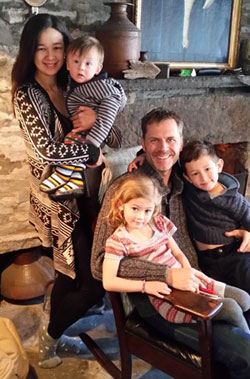 What is the most fulfilling project you've worked on in your career?
While I have worked on very interesting small transactions, it is hard not to put the Alibaba IPO on that list simply because of its landmark nature. My mom actually understood what I did, probably for the first time, when she asked me why I wasn't returning her phone calls for a few days and I told her we had just priced the Alibaba IPO.

Outside the office, how do you spend your time?
As a working mother, my time outside the office generally belongs to my family—and to my children in particular. While Hong Kong appears to be an urban jungle, there are surprisingly many opportunities to be active outdoors. Unless it is raining, we'll be out on a beach, by a pool or hiking the Hong Kong trails. Living in Asia has also made quick weekend trips around the region possible. My kids have been flying from the time they were born, so they have a bit of wanderlust in them.

Any words of advice for someone wanting to enter the legal area of the financial services sector?
If a secondment opportunity comes up, raise your hand. If you are a junior lawyer—let your partners know you are open to it. Banks have been relying quite heavily on secondees in the past years. It is a risk-free chance to find out whether an in-house role is something you'd want (and it isn't for everyone). An in-house experience also helps your CV stand out when banks are looking to hire—especially if that bank happens to be where you did your secondment! I'm speaking from personal experience. This isn't the only way to make a transition in-house, of course. Develop a good working relationship with your in-house counterparts. When positions open up, you might get a call.