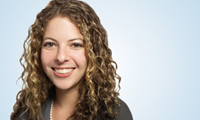 Melissa Rassas was an associate in our New York office from 2008 to 2012. In 2012 she became Associate General Counsel at SFX Entertainment, a leading producer of live events, media and entertainment content, focused exclusively on electronic music culture.

What are your responsibilities at SFX Entertainment?
I am fortunate to have a diverse practice. While my main focus is leading the live events group here at SFX, supervising and working on all legal aspects of our festivals and shows, I also work on corporate and securities matters and manage litigation.
How did you make the transition from a law firm to an in-house position?
I knew that I wanted to have a diverse practice and so as soon as I started at the Firm, I started to seek out work from a variety of different practice groups. I had quickly learned that in-house attorneys are often called upon to handle a variety of issues, so having experience in as many fields as possible would enhance my marketability. Once I decided I was ready to transition out of a traditional law firm practice, I started to go to a lot of networking events to learn about the types of opportunities that might be available to me. I wanted to be somewhere fast-paced, entrepreneurial, and creative—and SFX is just that.
What is the most challenging part of your job?
It's always a struggle to balance the need to put out fires with the need to focus on long-term strategic plans. Both are important and both are critical tasks. There's never enough time in the day.
What is the most fulfilling project you've worked on in your career?
Working at SFX has been a fulfilling project in itself. When I first started here two years ago, we were a private company with less than a dozen employees. Because we were so small, I got to work closely with our management team, many of whom have worked with the top talent —KISS, The Rolling Stones, The Band—and brought many companies public. In just these few short years they made music history again and I got to be a part of the process: buying companies around the world, cultivating relationships with them, and evolving our internal procedures to integrate them. A few months after I started we filed our first S-1. Now we are a Nasdaq-listed company with a global presence.
Outside the office, how do you spend your time?
Usually, I'm at the office or working on the couch next to my husband! He started his own real estate company, so we are both working hard to establish ourselves. He's interested in my work and I'm interested in his as well. It's great to be able to share that passion for what you do.
As someone who works for a producer of live events, what is the best show or concert you've ever seen? And who would you most like to see live that you haven't?
My favorite festival that I've been to is Mysteryland, held on the historic Woodstock site. It's so rewarding to be there and reflect on the fact that I had even a small part in bring that festival to life. Between the production, the music, the art, the crowd, and the food, it was an unforgettable and unique experience. At some point, I hope to attend Rock in Rio Festival, which brings together the best music acts from around the world and all genres.
Any words of advice for someone wanting to enter the legal area of the entertainment industry?
First, make sure you actually want to be in the industry. Going to live events is one thing, but working on them is quite another. You have to be able to work with the most conservative and risk-adverse clients and clients that prefer to shake hands rather than hammering out those "pesky" details in a signed agreement. You have to work with a diverse group of people and you have to be ready to check your ego at the door. Once you're sold on the industry, just like any other industry, you have to start to get out there and start meeting people. Reach out and set up informational interviews. Start reading industry publications. Soon enough there will be an opening and you'll be prepared to grab it.