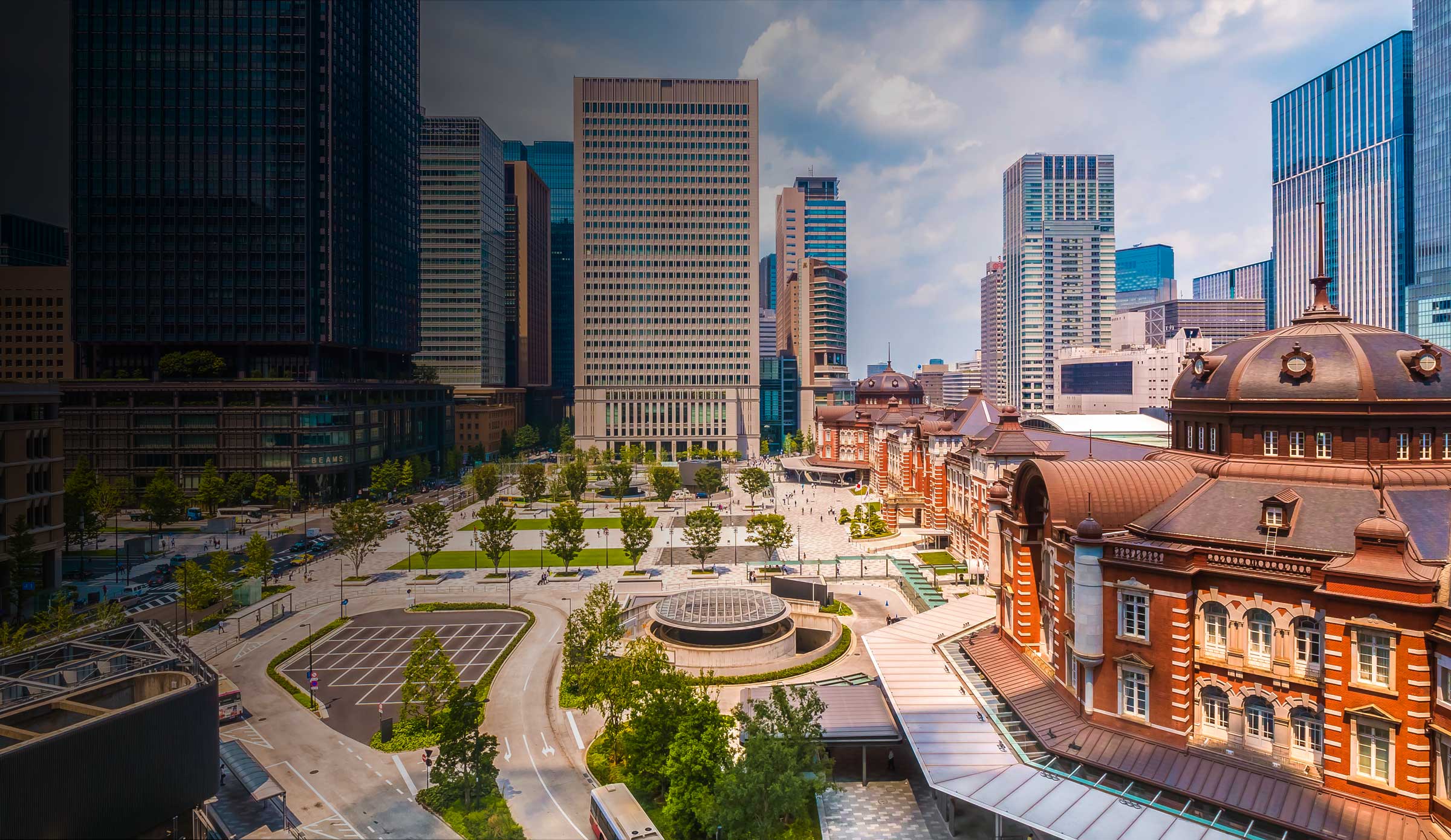 Working in Japan
Opened in 1987, the White & Case Tokyo office was the first foreign law firm to have a presence in Japan. Shortly after in 1995, White & Case established a joint enterprise with Japanese-licensed Bengoshi, providing clients with one-stop access to Japanese and global legal services. Since then, we have grown into one of the largest global law firms in the country, using our deep knowledge of the local laws and market to guide our clients through the cultural intricacies of doing cross-border business involving Japan. Key to our success is the breadth of our expertise at local, regional and global levels: A full-service firm, we provide support across the full spectrum of legal matters. Clients also benefit from the diversity of our team, which includes both Bengoshi and internationally qualified lawyers—most of whom speak Japanese and English fluently, and have lived in the country for many years.
In our quest to advance our clients' interests in jurisdictions around the world, we seek to recruit and develop outstanding legal talent. Reflecting our diversity of location and operation, our legal and professional staff are a rich mosaic of nationalities and backgrounds. This is a source of strength, vital to representing our global clients—an exciting mix of multinationals, financial institutions, governments and state-owned entities. Committed to our lawyers' ongoing training and professional development, we always aim to ensure that to balance the needs of the Firm and our clients with those of the individual.
Associate Development Program
The White & Case Associate Development Program is specifically designed to give associates the business and legal skills necessary for them to succeed in a global law firm. At each career level we have developed programs of courses and workshops in both business and practice-specific technical skills, aligned with the competencies that we believe define a successful lawyer.
Practice areas
Our global platform and over 30 years of history in Japan enables us to provide clients with the guidance they need to succeed in today's markets. Our diverse teams bring insight and experience to a wide range of matters, spanning corporate law, mergers and acquisitions, financial transactions and regulation, international trade, projects and energy, antitrust, intellectual property and real estate.
Recruiting and developing legal talent are integral to our success and ongoing growth. If you are interested in working in our Tokyo office, please apply online.
Accolades
Band 1 for Banking & Finance: International, Japan Region
Band 1 for International Trade, Japan Region
Chambers Global and Chambers Asia-Pacific 2020
Band 1 for International & Cross-Border Capabilities, Japan Region
Chambers Global 2020
Tier 1 in Antitrust and Competition, Japan Region
Tier 1 in Corporate and M&A, Japan Region
Tier 1 in Projects and Energy, Japan Region
Tier 1 in Real Estate and Construction, Japan Region
The Legal 500 Asia Pacific 2020
Best International Law Firm Country Award – Japan
Euromoney Asia Women in Law Award 2019
M&A Deal of the Year (Premium)
(Takeda Pharmaceutical's Acquisition of Shire plc)
Asian Legal Business (ALB) Japan Law Awards 2019
Real Estate Deal of the Year
(AXA Investment Managers - Real Assets' Joint Venture with ESR)
Asian Legal Business (ALB) Japan Law Awards 2019
Projects, Energy and Infrastructure Law Firm of the Year
Asian Legal Business (ALB) Japan Law Awards 2017
M&A Deal of the Year (Premium), Technology, Media and Telecommunications
Deal of the Year, and Japan Deal of the Year
(SoftBank's Acquisition of ARM Holdings)
Asian Legal Business (ALB) Japan Law Awards 2017