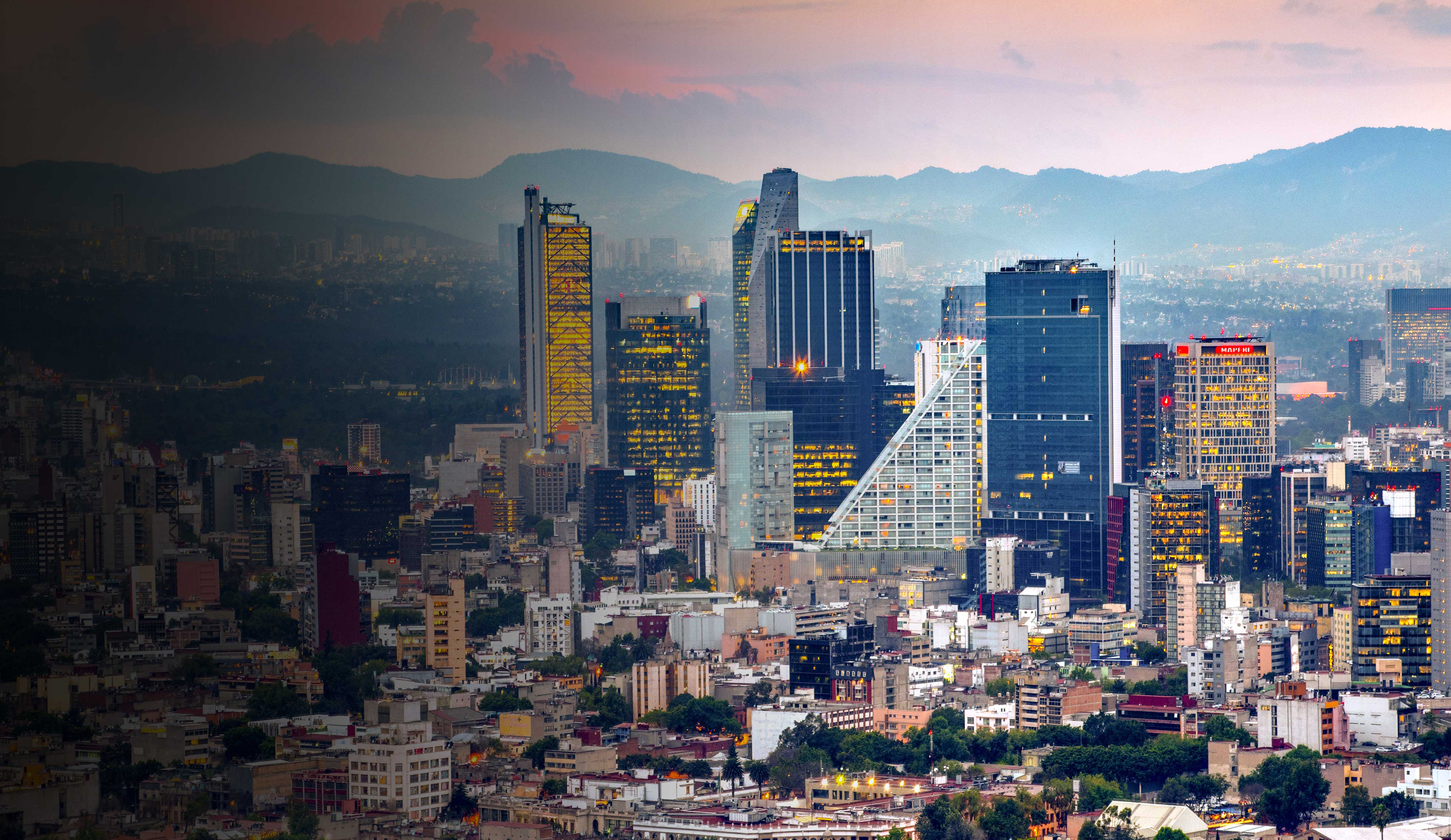 Working in Mexico
At White & Case, we believe that great challenges can lead to even greater opportunities. Since establishing our Mexico City office in 1991, the vibrant Mexican national market has developed significantly, becoming an important center for investment, a growing and more sophisticated financial system, and expanding commercial and industrial development.
Our team consists of a deep bench of almost 100 lawyers from Mexico, the United States and all over the Latin America region. This diversity means we offer our clients outstanding value, working alongside them to pursue global business opportunities and participating in some of Mexico's most momentous and cutting-edge business deals. Our lawyers' comprehensive legal expertise and ability to collaborate across multiple jurisdictions enables us to find original approaches and innovative solutions to complex deals and disputes.
We aim to be the best firm that we can be. That's why our office is driven by a culture of hard work coupled with ongoing personal and professional development. As a global law firm, we actively participate in social responsibility initiatives. As one of White & Case's most active offices in terms of pro bono projects, we work on relevant matters that have a significant impact on a local, regional and global scale.
Practice areas
At White & Case, we aspire to provide deep insight and trusted advice on local, regional and global levels. Our areas of practice include:
Antitrust
Arbitration
Aeronautical
Banking and Financial Services
Capital Markets
Commercial Litigation and Dispute Resolution
Constitutional and Administrative Law
Corporate Mergers and Acquisitions
Energy, Infrastructure and Project Finance
Environmental Law
Financial Restructuring and Insolvency
Real Estate
Tax
Technology, Media and Telecommunications
Roles
Trainee lawyers
We are looking for level-headed law students with a positive attitude and proven academic performance. English language proficiency is essential, and employees can expect to be given a high level of responsibility right from the start.
Junior-level lawyers
Candidates applying for a role at this level should have a law degree and at least one year of experience in a relevant practice area. English language proficiency is essential.
Mid-level lawyers
To be considered for this type of role, you should have at least three years' experience in a relevant practice area. A Master's degree in law (LLM) is desirable, and English language proficiency is essential.
Senior-level lawyers
For recruitment at a senior level, lawyers must have a Master's degree in law (LLM), and at least seven years' experience in a relevant practice area. English language proficiency is essential.
Applying in Mexico
We receive employment applications online.
Please send an up-to-date resume, along with a cover letter, in English, explaining why you would like to work at White & Case.
We will send an email confirming that we have received your application. Approximately two weeks after submitting your application, if your profile is suitable for one of our current job openings, you will receive an email inviting you to participate in a selection process.
4
We started in 1991 with 4 Lawyers
100
Today we have a team of almost 100 lawyers
2.6k
Total hours of pro bono work completed by our lawyers in 2016