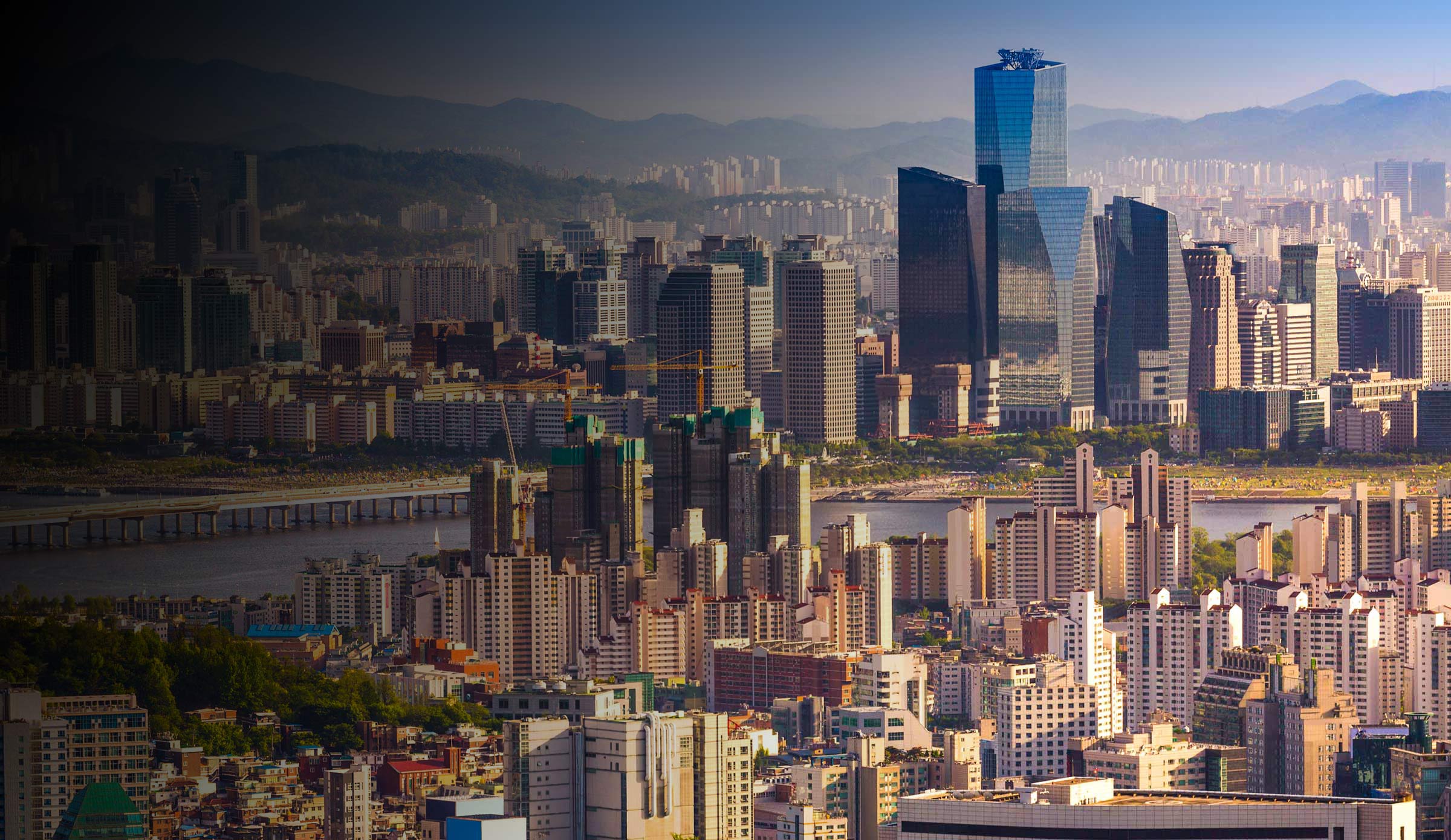 Working in Korea
For over two decades, we have been providing Korean entities with strategic and commercial solutions to their most complex legal issues. In 2015, we opened an office in Seoul to be close to our clients. Our team in Korea works closely with lawyers throughout White & Case's global network to advise government-owned enterprises, conglomerates and financial institutions.
By offering both international reach and deep knowledge of the domestic legal and business landscape, we give Korean clients the support they need to pursue opportunities in the global marketplace. In turn, our clients place their trust in us to handle their most complex legal issues, ranging from regulatory matters and investment opportunities to dispute resolution.
Our success depends on recruiting and developing the best legal talent so we can continue to offer the market-leading services that we are known for. As an associate, you will have the opportunity to grow and learn as you work alongside colleagues who are leaders in their field. Working regularly on cross-border transactions, you will be in daily contact with our international clients, making connections with lawyers from across White & Case's global network. Our culture is hard-working, but collegial. Committed to helping you reach the pinnacle of your career, we provide a range of training programs, as well as mentorships available at the senior associate and partner level.
For more information regarding career opportunities in our Seoul office, please email your CV to [email protected] and someone from our recruitment team will be in touch with you shortly.
The Seoul office is looking to hire a contract intern to join the business services team. (contract period: 6 months from February 2023)
Duties and Accountabilities
Collaborate with the practice assistant and guest services assistant as well as the business services team in a variety of tasks
Assist Office Operation Manager in a variety of tasks such as BD and IT support
Assist in preparation of client meeting
Assist in Korean-English and English-Korean translations of legal documents
Preparing documents (e.g. typing, editing, drafting, printing copying and binding) as instructed by the supervisors
Qualifications
Fluent oral and written English and Korean language skills
Good verbal communication skills
Good organizational skills
Ability to follow through on assignments
Ability to work under pressure and with a variety of personalities
Good judgment
To apply, please send your CV to Eunjung Park, Office Operation Manager.
Close
37.52544548385, 126.92595524713