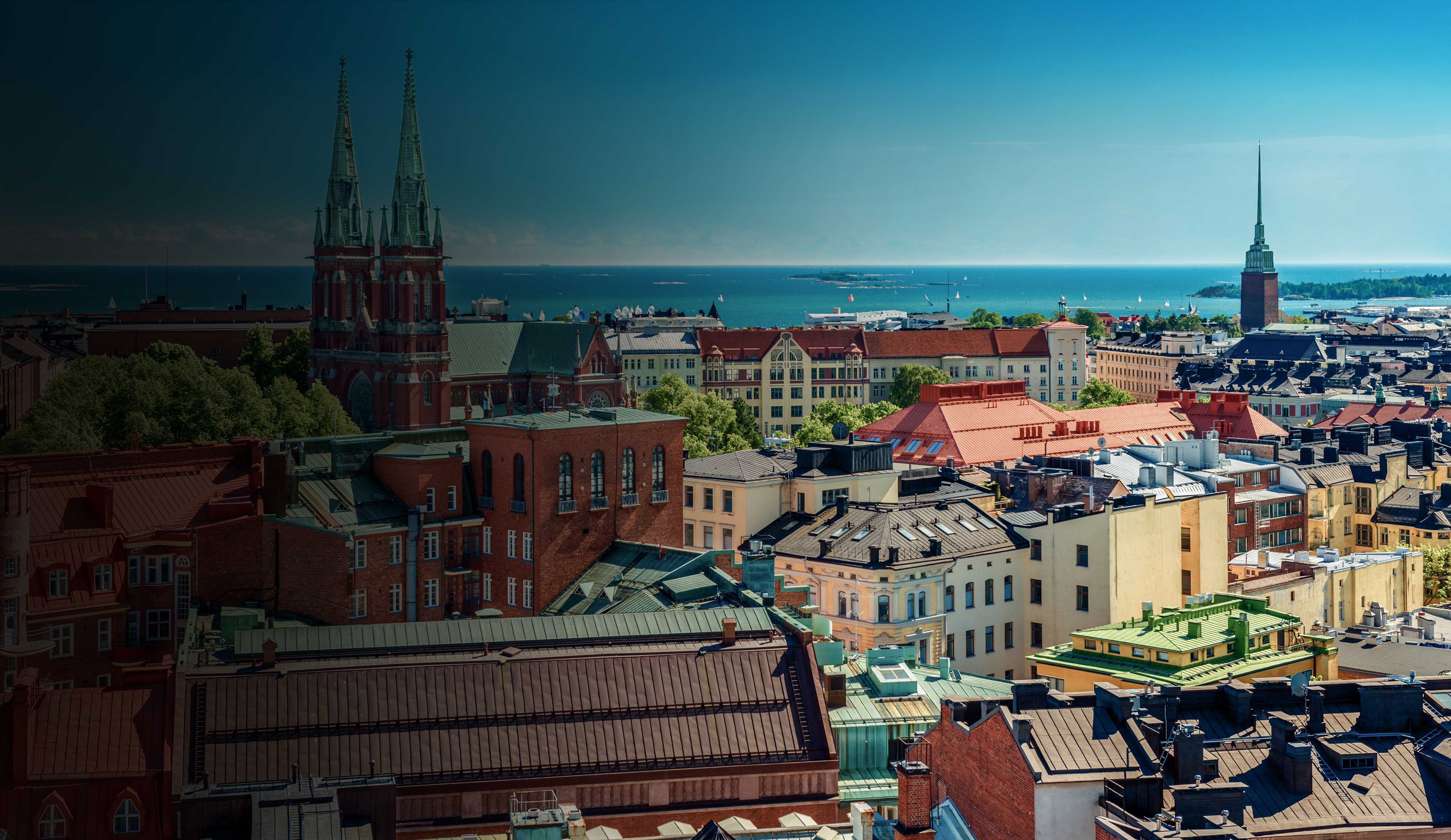 Working in Finland
Since opening our Helsinki office in 1992, the level and complexity of our work in Finland has consistently placed us in the top tier of law firms in the country, and White & Case stands out as the only global law firm with a local presence in Finland. Composed of about 20 lawyers, five of whom are partners, our Helsinki team focuses on mergers and acquisitions, capital markets, bank finance and large real estate transactions, principally in Finland and other Nordic countries.
Our success depends on recruiting and developing the best legal talent, so we can continue to offer the market-leading services that we are known for. As an associate, you will have the opportunity to grow and learn as you work alongside colleagues who are leaders in their field. Working regularly on cross-border transactions, you will be in daily contact with our international clients, making connections with lawyers from across White & Case's global network. Our culture is hard-working, but collegial. Committed to helping you reach the pinnacle of your career, we provide a range of training programs, as well as mentorships available at the senior associate and partner level.
Practice areas
The core practices in our Helsinki office are Mergers and Acquisitions, Capital Markets and Debt Finance. We regularly advise clients including multinational corporates, financial institutions and private equity firms on cross-border transactions across the full range of business sectors. In addition to our three main practice groups, we also advise clients on Real Estate and Regulatory matters.
What we offer is unique in the Nordic region. We are a global law firm with expertise in complex, cross-border financial and transactional matters, with a local presence in Finland. We advise Finnish clients on their activities within Finland and around the world and non-Finnish clients in their Finnish and regional activities.
Typically, new associates are assigned to one of our three main practice groups. However, there may be opportunities to work in other practice areas when required by the staffing needs of the Firm or a particular client. All our associates are encouraged to participate in our Firm-wide, practice and industry-specific seminars and training programs.
We recruit associates for our mergers and acquisitions, capital markets and debt finance practice groups in Finland. We offer top-quality, internationally-oriented work in a global law firm with great colleagues, competitive compensation and benefits. Our lawyers work on the most challenging financial and transactional matters. If you are an intrinsically motivated team player with a global mindset, the determination to succeed and the willingness to take charge of your career, we would like to hear from you. The ideal candidate is likely to have strong academic credentials, a curios mind, an open attitude and an eye for diplomacy backed by a genuine interest in international business and transactional project based work. We welcome applications on an ongoing basis. Please send your open application to [email protected].
Our Helsinki office's trainee program offers law students the chance to gain experience and training from an international law firm. Typical assignments include drafting agreements, memoranda and minutes, legal research, legal translating, dealing with governmental authorities, and preparing and helping to maintain data rooms related to transactions. Our full-time trainee program runs for four months starting each January, May and September. To benefit from the training, law students should have completed the majority of their studies.
Our trainee program runs for four months starting each January, May and September. To apply, please submit your cover letter and CV (both in English) along with a recent copy of your transcript/record of completed university studies, your certificate of matriculation (in Finnish: ylioppilastodistus), and your certificate of graduation from higher secondary school (in Finnish: lukion päättötodistus). Apply online.
Please note the following deadlines for traineeship applications:
Trainee period 3 January 2024 – 10 May 2024: 14 May 2023
Trainee period 6 May 2024 – 13 September 2024: 14 May 2023
Please note that we will review applications on a rolling basis, have a limited number of traineeship positions to offer and may fulfil the positions before the end of the application period. We therefore recommend submitting your application as soon as possible.
Close
Working as a practice assistant or in any business support position at White & Case means working in a global organization, closely engaged with the international business community. In addition to traditional administrative duties and responsibilities, a position at White & Case gives a truly international and global dimension to day-to-day work. We welcome applications from suitably qualified administrative staff on an ongoing basis.
We are currently looking to recruit an Evening Practice Assistant to complete our evening team.
All currently available positions are posted online. Even if there are no open positions that fit your qualifications, we will keep your CV on file should an appropriate position arise in the future.

It has been an absolutely amazing traineeship and I am so very grateful for having been given the chance to learn from the best.
Legal Trainee

The traineeship has been an invaluable learning experience and a chance to get to know the firm and its work. I was particularly impressed by the genuinely international nature of the firm and the welcoming and positive attitude of all of my colleagues at the Helsinki office.
Legal Trainee

At White & Case you will be given responsibility already at an early stage of your career which guarantees your professional development. Also, you get to work with the most amazing colleagues without the limitation of country borders.
Associate

At White & Case I get to focus on becoming a great business-minded lawyer - we take pride in working hard because we take care of our clients' matters with an uncompromising approach to quality. In addition, at White & Case you get to work with colleagues who will always show up for you.
Associate