Working in Hong Kong
What makes us distinctive? We asked clients across the world this question, and their answers consistently focused on three key themes: truly global, navigating complexity and client commitment.
These combine to make White & Case a truly distinctive firm in the global market. But what do they mean for you as a trainee in Hong Kong?
Truly global
Working in the Hong Kong office, you will be at the heart of the growth of Asia and China. From the moment you join, you'll be working on multijurisdictional deals with colleagues from offices across the region and around the world. You will also have a guaranteed overseas seat, and nothing beats the experience of having worked abroad.
Navigating complexity
Because clients are increasingly faced with large, complex transactions requiring an innovative approach and original solutions, this will become normal for you from day one. Our award-winning training is geared to equipping you with the skills and experience you need to work in this way.
Client commitment
Client commitment is about becoming a trusted advisor, the first person your client turns to when they need support. Building on our key messages, we have developed a global client service approach, which provides you with a series of signposts that deliver the very best of the Firm.
Clients and matters
Our business approach reflects that of our clients: fast-paced, global and cutting edge. A great many of our clients are international giants. Working closely with them, we have grown our Firm to meet their increasingly complex needs. The professional challenges we face globally make for a very exciting working environment, and as a member of our team you can expect to experience that excitement on a daily basis.
Your training, your career
The focus is on you and the experience needed to enable you to create your own career path.
Your Training Contract will consist of four six-month seats, one of which will be finance and one of which will be in of our overseas office.
In each seat you will be supported by a training supervisor, normally a partner or experienced associate, whose role is to ensure that you are given plenty of opportunities to expand your skills, knowledge and experience.
As a Hong Kong trainee, you will have full access to secretaries, professional support lawyers, library assistance, our research tools and other technical support, just as our lawyers do.
The same people who decided to recruit you will be actively involved in your development during your training contract. They will monitor your progress to ensure that your overall experience—the relevance, variety and volume of work, as well as the training—is valuable and worthwhile.
Your development journey doesn't stop at the end of your Training Contract. Our Associate Career Framework defines excellence at every stage of your career, providing you with a guide for your future career development and helping you to understand what you need to focus on and when.
Our global training programme for all levels of staff has been 'highly commended' by the Financial Times US Innovative Lawyers Awards 2012. We have numerous in-house courses, tailored for different levels of staff. You can also benefit from a range of specialist seminars on law and client industry sectors, as well as soft skills training workshops.
Download our recruitment brochure to learn more.
Guaranteed overseas seat
While some firms still struggle with the concept of working on a worldwide scale, it's second nature at White & Case.
Widely recognised as a leading emerging markets Firm, most of our clients are multinational, and almost all the matters you will work on will include more than one jurisdiction.
In recognition of the international nature of our clients' business, we guarantee a six-month overseas seat for all trainees coming into our Hong Kong office.
Wherever you go, working abroad often provides a life-changing experience, during which you can build friendships and contacts that last your entire career.
While on secondment abroad your accommodations will be paid for, and you will receive a cost of living allowance. A local supervisor will also be appointed, to ensure that you get the most out of your time there.
Diverse and international
With its roots in Wall Street, White & Case was one of the first major US law firms to genuinely build a global network.
Shortly after White & Case was founded in 1901, we established our first non-US office, opening our doors in Paris to service the needs of a major client in Europe. More offices quickly followed.
Today, we have 44 offices across 30 countries, including eight offices in the Asia-Pacific region: Hong Kong, Beijing, Shanghai, Singapore, Tokyo, Seoul, Melbourne and Sydney. In Indonesia, we have an association with Witara Cakra Advocates, based in Jakarta.
Reflecting our diversity of locations and operations, the legal and professional staff at White & Case is composed of a rich mosaic of nationalities and backgrounds. This is a source of strength, vital to representing our community of global clients.
Equal opportunity
Our Equal Opportunity Policy is designed to ensure that no individual suffers unlawful discrimination, directly or indirectly, on the grounds of race, colour, religion, sex, national origin, age, marital status, disability or sexual orientation.
We aim to treat all employees in a fair and consistent manner, promoting good working relationships and encouraging high standards of conduct and work performance.
Small team, big opportunity
Housed across three floors in the heart of Central, the Hong Kong office is conducive to both work and open communication, in an atmosphere that is calm, casual and relaxed, but also charged with a sense of achievement. Well-structured, close-knit and specialized teams provide the strength crucial to the ongoing success of our business.
As one of a small intake of trainees, you'll be given genuine responsibility from day one. This will give you the opportunity to make a name for yourself—with individual attention and the power to choose the direction of your career.
We strongly believe that a global mindset is fundamental to how we work as a firm. We were one of the first international firms, if not the first, to really come to grips with the concept of working globally. So from the very start of your career, you'll be working alongside colleagues from around the world and dealing with lawyers across our 41 offices.
You'll be working on sophisticated cross-border transactions across the emerging markets—there's no better place to learn—in which the rules are still being made. This includes our work in Asia in markets that are dynamic as well as distinct in terms of culture, history and risk profile. Our solutions to challenging problems underpin our reputation in these markets, and are admired by industry observers and clients alike. We'll work with you to manage and plan your career—just as we will after you've qualified.
Retention of trainees
We regard the trainees we take on today as our associates and partners of the future.
After qualifying, we hope that trainees will stay and use their newfound expertise to help us continue developing. The number of trainees we recruit relates directly to our planned growth and the need for additional Hong Kong law capability here in Hong Kong and throughout our offices.
At the end of the two years, you will have a clear view about how you want your career to progress, and we are confident that you will see White & Case as the ideal platform to take that next step. We are committed to recruiting the right people and equally committed to helping them develop into successful and respected legal professionals.
The social side
Although our Hong Kong office is a great place to work, the social side is also there to be enjoyed.
In terms of sports, each year one of our offices hosts the White & Case World Cup, where both football and volleyball teams from offices across the world gather to compete. And then there are various staff and client events to enjoy, including paintballing, wine tastings, cocktail parties, cooking classes and end-of-year celebrations.
Caring company
White & Case has an enviable reputation globally for its commitment to pro bono work. In fact, we are the only law firm to have designated pro bono work as a global practice.
Corporate social responsibility is also important to us in Hong Kong, and we have a programme designed to engage as many people as possible across numerous initiatives.
Our office is recognised by the Hong Kong Council of Social Service as a Caring Company for our commitment to caring for our employees, the community and the environment.
Generous package
White & Case is a tempting proposition for lawyers looking to start and develop a career at the top end of the profession.
Our training is comprehensive and tailored, with your overseas seat guaranteed. The work is cutting edge, and the rewards are excellent. Our first-class remuneration package only adds to the appeal of joining the Firm.
Course fees and maintenance grant
To support your Postgraduate Certificate in Laws (PCLL) studies, we will pay for your course fees and provide you with a maintenance grant.
Salary and bonus
We offer a competitive salary. You will also be eligible to participate in our discretionary bonus scheme based on a review of your performance and in accordance with applicable policies.
Benefits
You will have the option to participate in the Firm's local medical scheme or in our International Health & Insurance Programme.
What are we looking for?
There is no such thing as a typical White & Case trainee. We recruit people from all walks of life, from different national and cultural backgrounds, and with widely varying personalities. Even so, there are a few special qualities we always look for:
Academic excellence: to become a high performing international lawyer, you'll need drive, determination and real intelligence
Left brain / right brain: inquisitive and open-minded—someone who can analyse how the law works and be creative, yet commercial in your interpretation
Team player / adaptable: you'll work in small, focused teams so your colleagues will trust you to perform tasks accurately, efficiently and on time
Integrity: it's your middle name; there can be no compromising on professional standards when it comes to maintaining our clients' trust and our reputation
Curiosity: you're not afraid to ask challenging questions about your work or seek feedback on your performance—that's why we have an "open door" policy
Language skills: you'll work with clients in Hong Kong and in the region—being fluent in English and Mandarin Chinese will be important for you to communicate well with our clients and understand their needs
Character: impossible to define, but we know what it looks like when we see it. No doubt your interests and activities will reflect your strength of character. And who doesn't appreciate a good sense of humour?
Interview top tips
Be prepared
On the day of your interview there is nothing worse than not being able to find where you need to be and at what time. Make a checklist of all the things you need to know before the day of the interview, such as where the office is located, how to get there, what to wear, who to ask for upon arrival. If everything goes to plan, having the answers to these questions will help you to arrive at the office cool, calm, collected and ready to make a good impression.
Do your research
Some of the questions you will be asked in your interview will focus on why you applied to us and why you are interested in a legal career. Before the interview you should look again at the research you prepared when you were filling in your application form and ask yourself: What was it about White & Case that really attracted me? How is it different than other firms? What are its key practice groups? What deals have they done recently that I found particularly interesting?
Also think about what aspects of the trainee programme appeal to you and what tasks you will typically be asked to do. When you have considered these questions in depth, prepare the answers. A genuine interest is what interviewers want to hear, not a formulated answer that sounds as if you have learned it word for word.
Be confident
If your plan goes well, you should arrive on time, look smart and be ready to walk into the interview room with confidence. Smile as you greet your interviewers and give a firm handshake. Be positive, enthusiastic and maintain eye contact with the interviewers throughout.
Answer questions in a clear and succinct manner
If you do not understand a question, ask the interviewer to repeat it or provide clarification. Think about the question before giving an answer; do not jump in with the first thing that comes into your head. Use the research you prepared before the interview and, if necessary, give examples to back up your statements. Think about the skills you have developed over the years. Show how they can be transferred to your role as a trainee. Be sure to sell yourself.
Your turn to ask questions
An interview is a two-way process. It is important that your questions are answered so that you can see if this is the type of firm you want to join to build your career. Do not simply ask the questions you think the Firm will want to hear. Instead, think about what you need to know to make an informed decision. Was there anything in the brochure, on a website or in the press that you would like to be clarified?
Finally
Be sure to leave the room in the same manner you entered it: with a smile, good eye contact and a firm handshake. Remember to thank the interviewers for their time.
Good luck.
The global network of our Firm means that we can reach out to lawyers from other offices easily and offer a one-stop service to our clients in a seamless manner.
Florence Poon
Associate, Hong Kong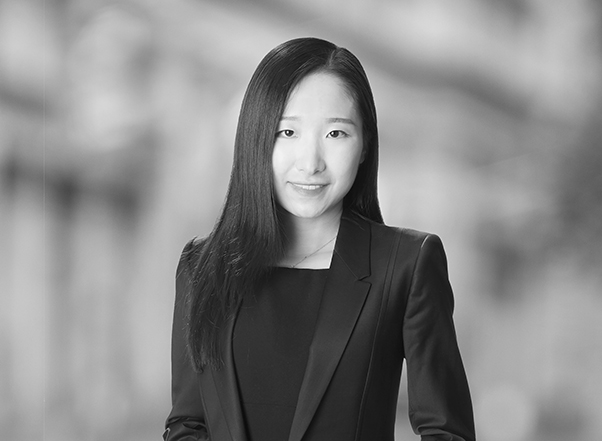 During my training contract, I have received an immeasurable amount of support and guidance from everyone within the Firm.
Ivan Lee
Associate, Hong Kong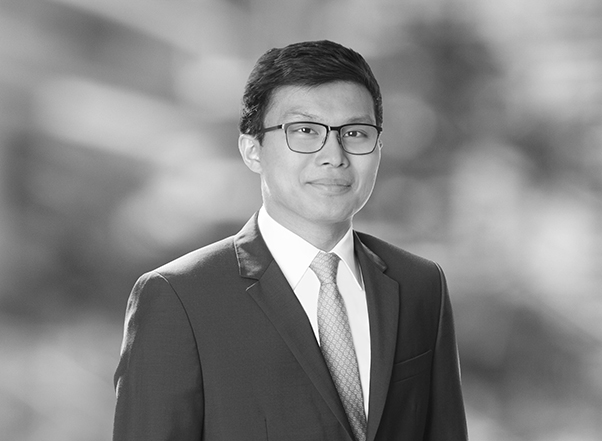 Roles in Hong Kong
Internship
A great way to obtain firsthand experience of what life is like as a trainee at White & Case is through our internship program. We offer a small number of internship places in summer and winter each year for law students interested in applying for our training contract opportunities.
As an intern, you will work within a practice group alongside an associate and assist them with their work. Informal interactions with partners and associates will enable you to gain insight into White & Case and the structure of the training contract. You will also participate in various training sessions and workshops and receive continued support throughout your placement. Social events arranged during your internship will give you a great opportunity to build your professional network and get to know us on an informal level.
Training Contract
You'll work through four six-month seats, one of which will be in finance and one overseas. To gain contentious experience, you will have a seat in our Dispute Resolution team.
In each seat, you'll work alongside an experienced mentor, whose job it is to make sure you get plenty of opportunities to expand the skills, knowledge and experience you need to develop your own career path. A high-stretch, high-support organisation, we are committed to providing ongoing support and the best on-the-job training possible. Reassuringly, the people who recruit you stay closely involved in your development throughout your period of training.
Practice areas
Our main practice areas in Hong Kong include, Bank Finance, Capital Markets, Disputes, Financial Restructuring & Insolvency, Investment Funds, Corporate - Mergers & Acquisitions and Private Equity.
Applying in Hong Kong
Internships and Training Contract Opportunities
To apply for our internship programs you will need to complete an online application form.
The application form will ask you some brief questions, as well as the opportunity to upload your CV, covering letter and academic transcripts. Candidates will then be asked to complete an online assessment and a short video interview.
Shortlisted applicants will be invited to a final interview process involving partners of the Firm.
Applications for our 2021 Summer Program will be open from 14 September 2020 - 3 January 2021. To submit an application please click apply.
We will start reviewing and considering applications on a rolling basis, early applications are strongly encouraged.
For any queries, please contact the Recruitment Team at [email protected]
Hong Kong
White & Case
9th Floor Central Tower
28 Queen's Road Central
Hong Kong SAR
T +852 2822 8700