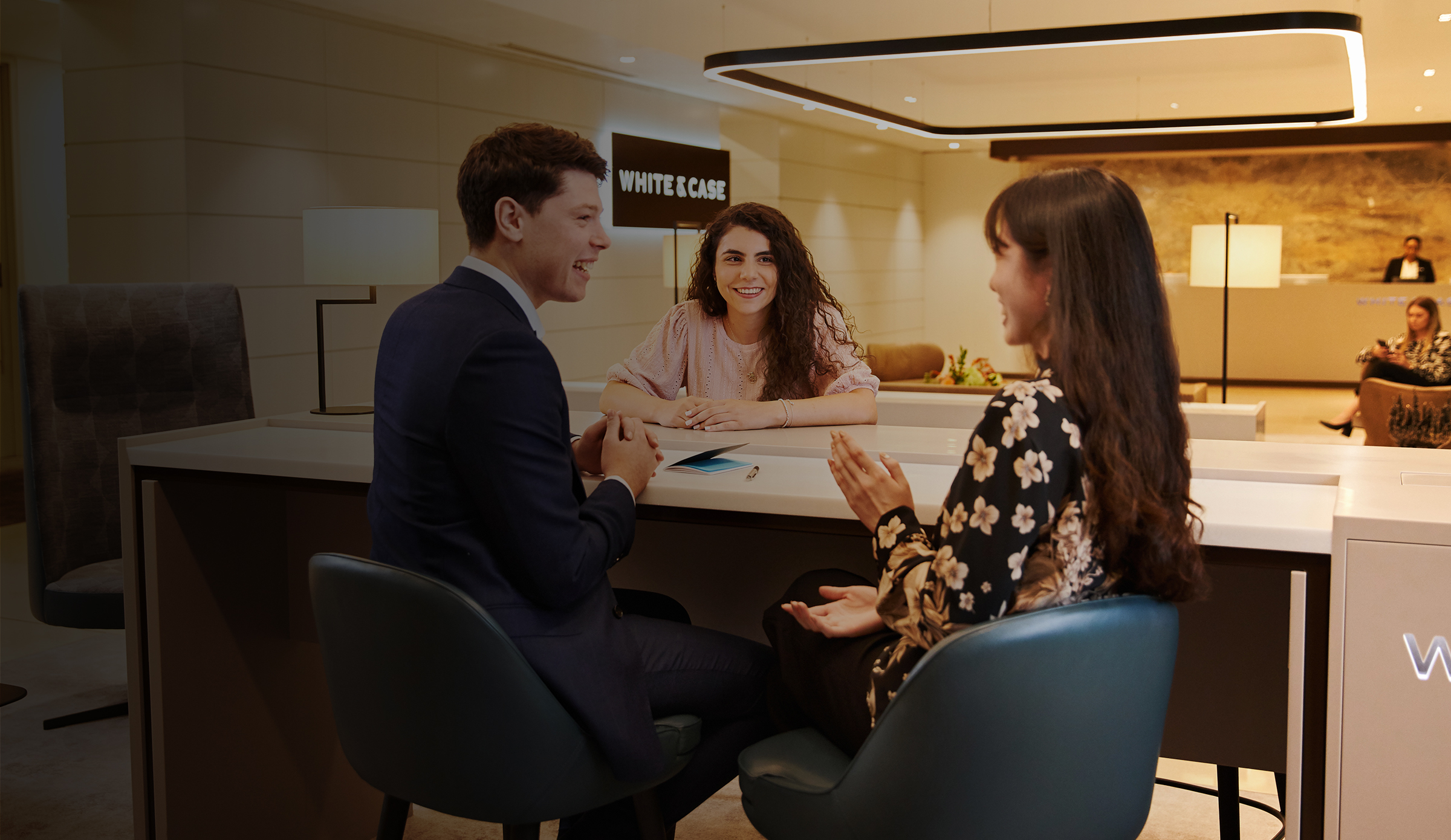 Global culture
We're shaping an environment where people thrive, feel they belong and are supported to make their mark. It's important this work never stops and that everyone who works at White & Case contributes to our diverse, inclusive and welcoming culture.
Hear from our trainees
Discover why London trainee Anna Corderoy decided to join the Firm.
Our values
Pioneering, united, human—these are the three values that shape our distinctive culture and differentiate us from others. They capture the unique spirit of our Firm, and guide the behaviours and actions that enable us to deliver on the promises we make to our clients and our people.
What our values mean for you and your career
Pioneering
We seize opportunities to innovate. We're passionate about growth, and we accelerate careers with first-rate training and mentoring. So, you'll learn from the very best legal minds in the industry.
United
We are One Firm with a shared sense of purpose. Our people develop meaningful relationships across the globe which gives them a valuable and trusted support network like nowhere else. It means that, at White & Case, you're never alone.
Human
We care about each other and the world around us. We provide everyone with the opportunity and platform to do great work and own their future. It's about empowering you to be the best you can be.
A Firm that welcomes everyone
Our work to recruit, support and develop people from underrepresented backgrounds has already made a difference, but we know that there is still much more to do.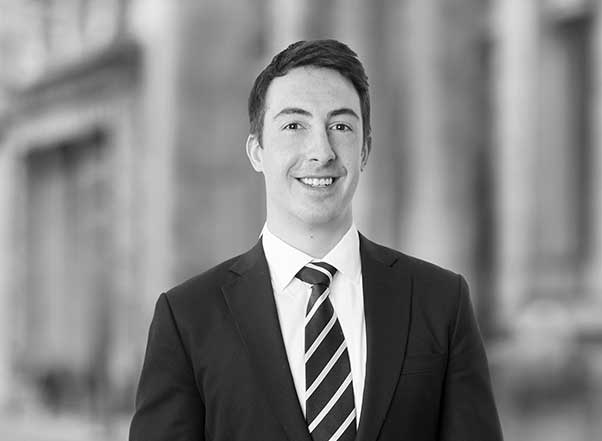 From the day of my interview in 2015 to the present day, I've encountered countless colleagues who self-evidently work tirelessly to make the Firm a truly inclusive and diverse place to work.
Nathaniel Crowley, Counsel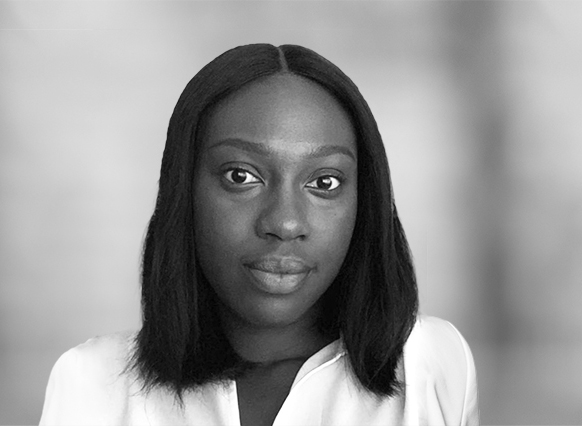 A lot of firms say all the right things, but I say that you need to look at the data. Actions always speak louder than words. When I look at a firm, I want to see evidence that there is progress for women and for Black lawyers, both right at the top and also at more junior levels.
Onose Ogbebor, Future Trainee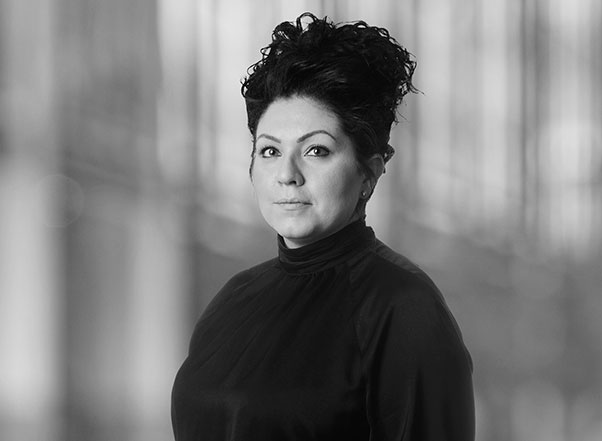 It's important to me that everyone has access to the same opportunities irrespective of how they identify. Being part of the London Spectrum Committee allows me to take an active role in advocating for others who may not be able to do this for themselves.
Joanne Wheatley, Business Analyst
Introducing our affinity networks in London
Our affinity networks are open to everyone in London and around the world, including allies. You'll be joining a welcoming, friendly community dedicated to identifying personal and professional development and networking opportunities, including coaching and mentoring. Our networks are also forums to raise concerns, challenges or provide feedback and to advocate for change.
Black Affinity Network (US and EMEA)
Colourful Affinity Network
Asian Affinity Network
Middle Eastern Affinity Network
Diversity & Inclusion learning clubs
BAME LINK Affinity Network
Alianza Affinity Network
Spectrum LGBTQ+ Affinity Network
26 local women's networks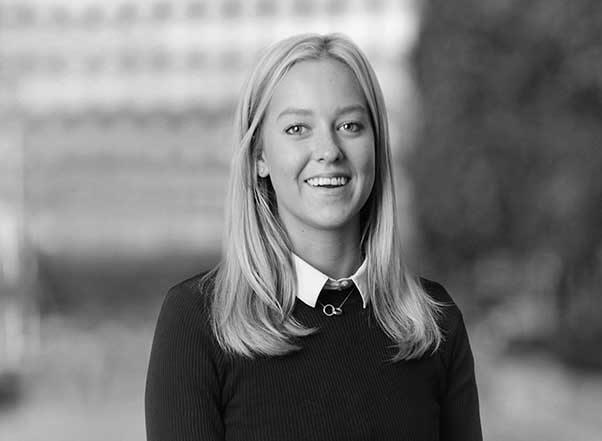 The diversity initiatives that assist female employees of White & Case are a huge encouragement for a woman like me who is just embarking on her career.
Anna Rawlence, Associate
Our partners
As part of our work to strengthen the diversity of lawyers in our London office, we have developed effective strategic partnerships with our clients and the wider legal sector.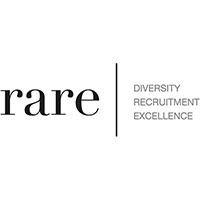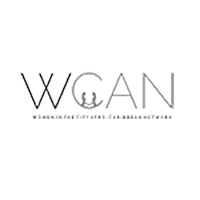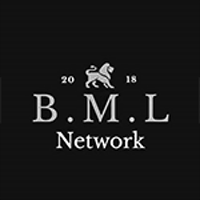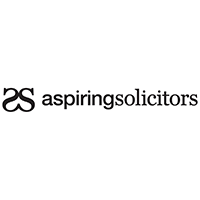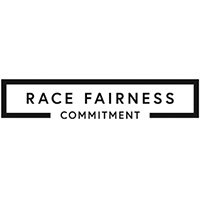 Our commitment to diversity
We celebrate and welcome difference.
To learn more about our global diversity and inclusion initiatives and programmes, visit our Diversity page.
Inside White & Case
Get to know more about our culture on our recruiting content hub.