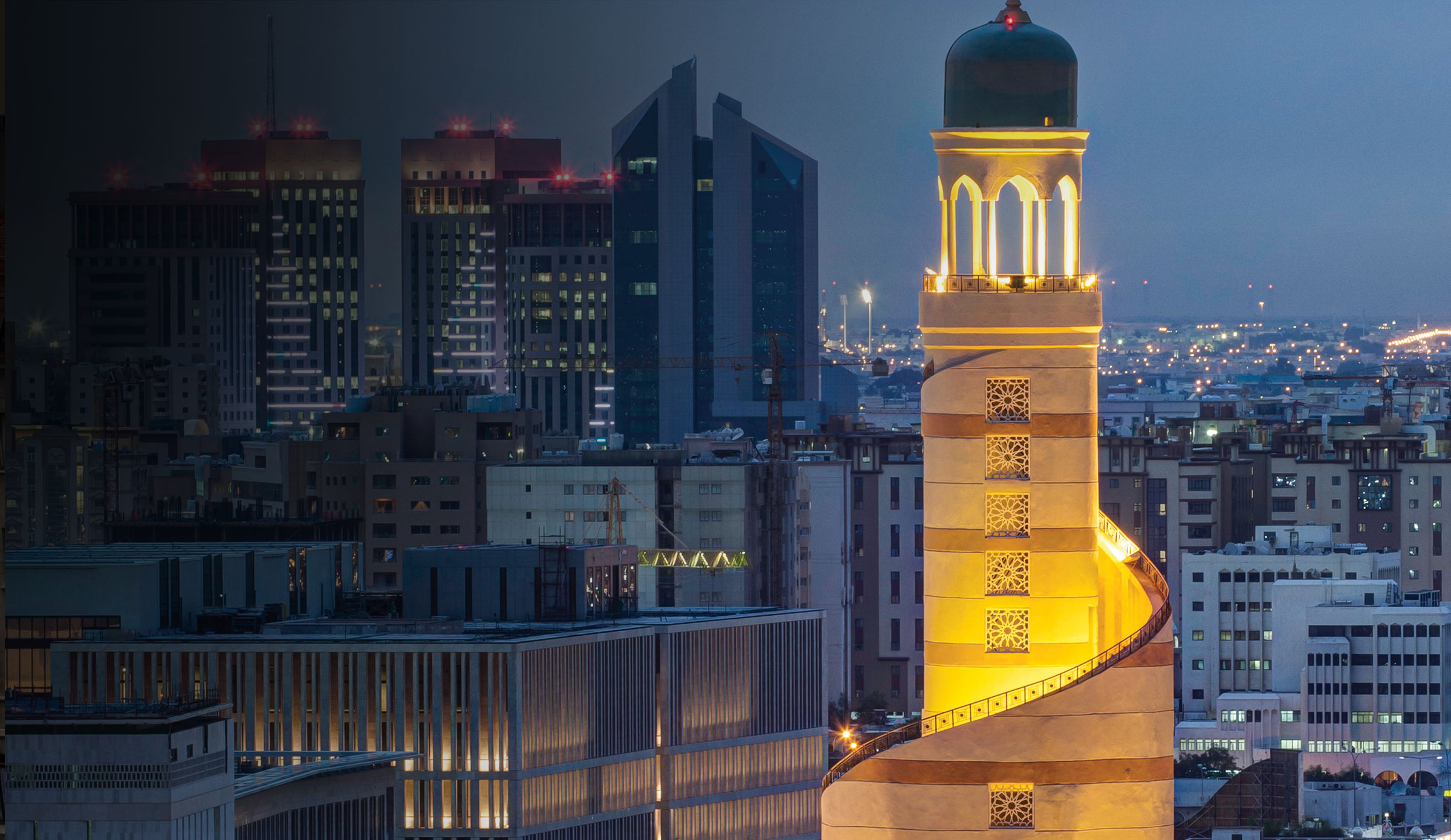 Working in Qatar
White & Case has been a leading presence in the Qatari market for more than 25 years. Our lawyers address the complex cross-border legal needs of our clients with a combination of nuanced local knowledge and unrivalled global reach. We work with a broad variety of state-owned entities, financial institutions, domestic and international companies, family offices and other businesses. We have a longstanding strategic commitment to Qatar evidenced by the growth in both our client base and our on-the-ground team of lawyers.
We believe in individual progression, giving members of our team the opportunity to work on a range of high-profile clients across areas including corporate/M&A, construction, disputes, project finance, regulatory, banking and capital markets. A naturally diverse workplace, our lawyers are qualified from the UK, US, GCC and Australia, giving us a deep bench of global expertise to draw upon in pursuing cutting-edge investment opportunities for our clients.
Although our associates are given a high level of responsibility right from the start, we encourage a culture of teamwork, with regional and international offices collaborating to provide exemplary standards of service. We champion an ethos of mentorship, nurturing an open collegial culture where innovation and an entrepreneurial spirit are valued, senior lawyers are generous with their knowledge and new associates are encouraged to be forthright with their questions.
Practice areas
A substantial part of our work in Qatar is focused on advising Qatari clients on their outward-bound M&A activities around the world, representing, among many others, the Qatar Investment Authority in a wide range of transactions. Our construction and engineering group advises clients on all their construction-related needs, from drafting of tender and project documentation to the avoidance and efficient resolution of disputes arising out of a construction project. We also advise clients on energy and infrastructure-related disputes and projects in Doha.
White & Case has unmatched International Federation of Consulting Engineers (FIDIC) credentials in the legal market. Our team advises on front-end projects utilizing FIDIC contracts; we formulate strategies to deal with claims, DAB proceedings and arbitration proceedings arising out of the FIDIC form of contracts, with clients including Qatar Rail and Doha Metro.
Additional core areas of practice at our Doha office include:
Joint ventures
Real estate (including hotels/hospitality)
Capital markets
Regulatory
Bank finance
Applying in Qatar
To apply for a position with White & Case, you will need to submit your CV and cover letter online.
Successful candidates will be invited to attend an interview with partners or a relevant manager. Depending on the role you have applied for, you may be given one or more technical tests, and have the opportunity to meet your potential team.
We aim to respond to all applicants applying for a specific position within three weeks. However, the timeline for interviews may differ.
It is our policy to offer equal employment opportunity to all qualified persons regardless of their race, religion, sex, age, national origin, marital status, veteran status, disability or sexual orientation.