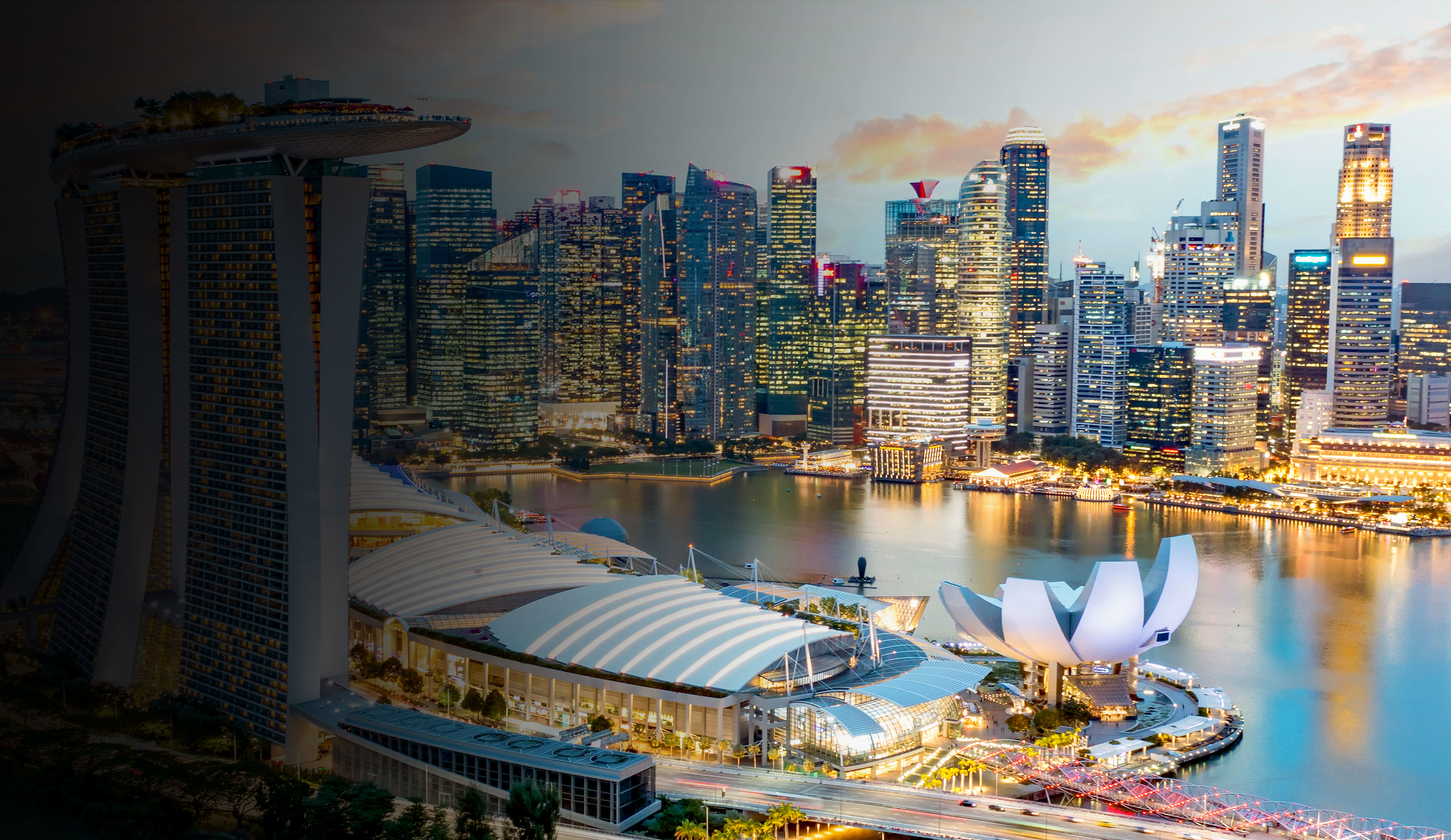 Working in Singapore
Since 1983, the Singapore office has been the hub of our South and Southeast Asia regional services. Drawing on the deep local knowledge of our team and truly global resources, we help clients navigate complex multijurisdictional and cross-border transactions and disputes across Southeast Asia, South Asia and China.
We operate in Singapore through White & Case Pte. Ltd., which holds a Qualifying Foreign Law Practice (QFLP) license, enabling us—where permitted—to advise on both international and Singapore law. Our diverse team includes English, US, Singapore, Australian and Hong Kong qualified lawyers.
In our quest to advance our clients' interests in jurisdictions around the world, we seek to recruit and develop outstanding legal talent. Reflecting our diversity of location and operation, our legal and professional staff are a rich mosaic of nationalities and backgrounds. This is a source of strength, vital to representing our global clients—an exciting mix of multinationals, financial institutions, governments and state-owned entities. Committed to our lawyers' ongoing training and professional development, our programmes are designed to address the needs of clients and the Firm and are tailored to the individual.
Practice areas
The range of legal services provided by our Singapore office includes:
Banking
Capital Markets
Corporate / Mergers & Acquisitions
Disputes
International Arbitration
International Trade
Private Equity
Project Finance
Restructuring & Insolvency
Regulatory
Tax
Applying in Singapore
Although our Singapore office does not have a formal intern / trainee program, we do occasionally bring in local interns. If you are interested in finding out more, please email our HR team with your CV at [email protected].
All available roles are posted online. Apply here.
Kathryn Aguirre Worth Memorial Scholarship
The scholarship provides a stipend of up to US$25,000 to defray tuition fees for graduate studies at a US law school. The award excludes general expenses.
The Scholarship was established to honor the memory of Kathryn Aguirre Worth, an American attorney with White & Case LLP, who was on board the ill-fated Silk Air flight MI 185 on 19 December 1997. This scholarship is funded by the Kathryn Aguirre Worth Memorial Foundation.
Eligibility
The scholarship to be awarded in 2020 is open to NUS/SMU LLB graduates from the classes of 2013 to 2019 who will pursue an LLM degree at an accredited law school in the United States.
Application forms are available from the Faculty of Law at National University of Singapore as well as the Faculty of Law at Singapore Management University or you can download the application form here.
You can submit your application to either law school above or to our HR team: [email protected].
The closing date for submission of applications is 1 May 2020.
1.2843001810214, 103.85022568513