What we're looking for
We don't look for one type of person. In fact, we actively seek out people with a wide range of backgrounds and experiences to join our equally diverse global teams. Yet there are some attributes that are important to us. Here's how you know you belong at White & Case:
You have real integrity
We have a global reputation to uphold and we act with integrity. You'll work hard to maintain the trust of our clients and your colleagues.
You're driven to succeed
Like us, you're not afraid of hard work and you're dedicated to achieving great results. You have the ambition, drive and determination to become a successful global lawyer.
You're constantly curious
You're engaged in what we're doing and why. You ask questions about your work, to gain a deeper understanding. And you seek feedback on your performance—that's why we have an informal open-door policy.
You share our mindset
Intelligence and academic excellence is vital. It's also about the way you think. Here, you'll be analysing how the law works and getting creative yet commercial in your interpretation.
You're always a team player
We act as one Firm and one team, united in our approach. Performing tasks accurately, efficiently and to tight deadlines, your future colleagues know they can rely on you at all times.
You're 100% client-focused
Here, clients come first and you'll never lose sight of this. They'll come to depend on your lateral thinking, focus on detail and ability to simplify the complex.
Ready to apply?
When it's time to apply, complete our online application form. Join us and make a mark.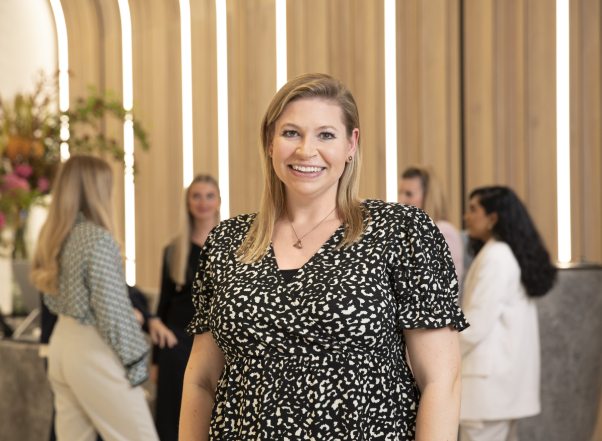 Remember that we want to get to know you. Show us your personality and tell us about yourself.
Gemma Barns, Graduate Resourcing Manager
Top