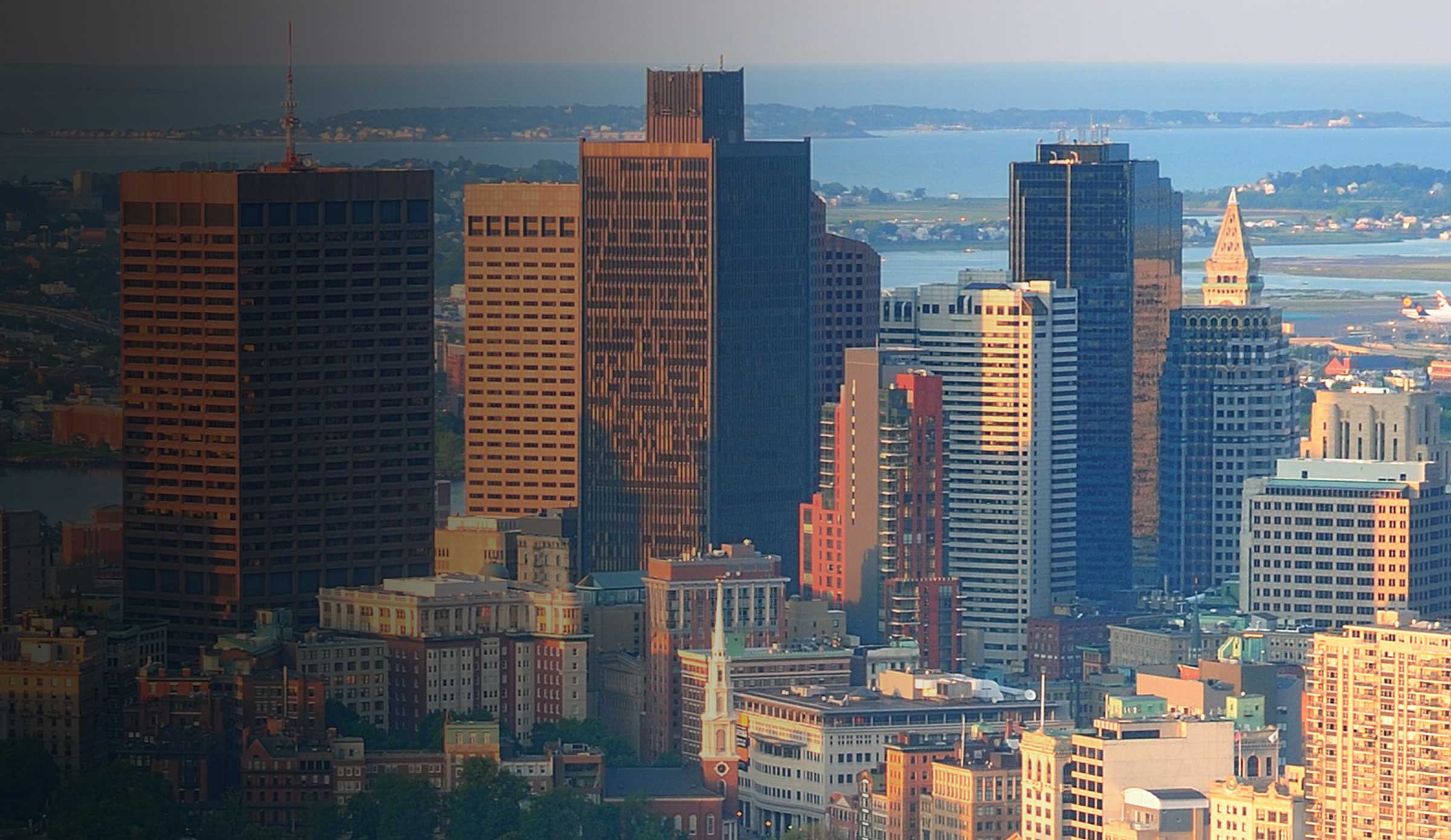 United States Legal Assistants
Why join us
We seek people with formidable talents, and we encourage them to be both generous with their knowledge and forthright with their questions. Our open-door policy promotes candid communication among partners, associates, legal assistants and staff. In addition, we thrive on diversity and the benefits that diverse thinking, perspectives and cultures afford our clients and ourselves.
At White & Case, legal assistants are smart, motivated and dynamic members of a collaborative team in a variety of practice groups.
To succeed as a legal assistant you must have the ability to multitask in a fast-paced environment, work effectively with others, and exercise good judgment and high ethical standards. Candidates must have a four-year college degree with a minimum grade point average (GPA) of 3.3 and relevant work experience. Foreign language skills are often needed for certain client matters.
White & Case is a leading global law firm. Among the first US-based law firms to establish a truly global presence, we provide counsel and representation in virtually every area of law that affects cross-border business.
Be part of a truly global law firm that offers you support and guidance as you build your career and challenging international opportunities to keep you engaged.
Diversity is not a buzzword or a question of quotas. It's about quality and excellence, now and in the future. By increasing the diversity of students and professionals at the Firm, we create a dynamic, supportive work environment and develop teams that provide the best solutions for our clients. Our lawyers represent 97 nationalities and speak 89 languages, which is vital to our ability to effectively represent our diverse clients throughout the world.
We go a long way to attract talent––both students and experienced lawyers––and to make sure that they have the most fulfilling personal and professional experiences at the Firm. We are proud to consistently achieve top national and international rankings on diversity surveys, when compared with the rankings of peer firms. We know that competition for the best lawyers is stiff, and we've got to stay at the top of our game to attract and retain top talent.
Our lawyers are active in a number of Firm-led and collaborative initiatives aimed at making a significant impact on diversity from grade school to graduate school and law firms to NGOs.
Close
We work hard to do good things.
White & Case is committed to providing pro bono services to those who cannot afford legal representation, and we partner with numerous agencies and organizations in these endeavors. Many legal assistants find it very rewarding to work on pro bono matters where they can utilize their legal assistant and language skills to provide much-needed support to members of the community.
Read more about our Pro Bono work and Global Citizenship initiatives.
Close
White & Case is an international law firm that serves companies, governments and financial institutions. Our long history as a global firm means we are uniquely placed to help our clients resolve their most complex legal challenges wherever they are.
You provide the skills; we'll provide the training, mentoring and culture to support your development.
Training: Structured sessions
White & Case provides an orientation and training program that teaches new legal assistants about the skills and technology needed to succeed. You will have the chance to use your previous academic, professional and personal experiences to exceed the goals we set in representing our clients and achieving our standards of excellence.
Close
Culture: The door is always open
White & Case is a multicultural environment in which cases and transactions cross legal and geographic boundaries to create a climate full of opportunity. Legal assistants complement all practice groups with their own past experiences and internships. Our open-door setting provides exposure to billion-dollar deals and complex litigation matters and allows you to work side by side with smart, motivated people who possess unique talents and skills. As a member of one of our teams, you will see White & Case as a global firm with a common culture.
Close
Mentoring: Let us show you a few tricks
We also believe a support network is an integral element for the professional growth of our legal assistants and have created a Mentor Program, wherein each newly hired legal assistant is paired with an experienced legal assistant who is familiar with Firm procedures and culture. We believe this relationship eases the new legal assistant's integration into the Firm. Some practice groups also provide lawyer mentors.
Close
How many legal assistants work at White & Case?
More than 200 legal assistants worldwide; 54 of them work in New York.
How are legal assistants assigned to matters?
The legal assistants are assigned to practice groups. They receive their assignments from the legal assistant manager and directly from associates.
How does the Mentor Program work?
Depending on your practice area, you may have a lawyer mentor and/or a legal assistant mentor. New legal assistants have a legal assistant mentor as an additional resource. Mentors supplement the training and orientation and provide valuable insight to the culture of the Firm and share professional experiences.
How many legal assistants are you planning to hire?
That varies. We hire to replace people in specific positions. Depending on our current entry-level position vacancies, we look for candidates who want to spend at least two years with us and have the qualifications for the specific positions that become vacant. We also hire experienced legal assistants in certain practice areas if the need arises.
What do you need from me to apply?
We initially need your resume and a cover letter. We will ask for references, transcripts and writing samples later on in the process.
What kind of training is available?
You will have orientation and approximately eight weeks of live and taped sessions, providing you with many of the skills you will need to do your job.
Do most legal assistants go on to law school?
A good number go to law school, decide to work for one of our clients or go into other fields. We also have a number of career legal assistants at the Firm.
Do legal assistants come back to work at White & Case after law school?
Yes, we have several who were former legal assistants and have returned as summer associates and lawyers.
What do you look for in a candidate?
We look for at least a two-year commitment and a desire to learn and contribute to the Firm and our clients. We want candidates who have strong academic records, comparable employment and internship experiences; can demonstrate good technical, communication, writing and language skills; and have a strong work ethic.
How long does the interviewing process take?
Candidates should plan on a half-day of first round interviews and may be asked to return for additional interviews with lawyers and legal assistants. The process may take several weeks but we try to make decisions as soon as possible.
What are the average working hours?
It is hard to provide an average number of hours since it varies depending on workload. We ask people to be flexible, and sometimes that means working long hours to meet deadlines. It doesn't happen all the time but it is an essential component of the job that lawyers and clients expect and appreciate.
What are the different kinds of career trajectories common for legal assistants at White & Case?
Our entry-level legal assistants are typically college graduates who want to learn about and work in the legal field. They may plan to go to law school or other graduate programs in a few years or may decide they want a career as a legal assistant. For those who would want to pursue the field as a career, we have developed a career track for legal assistants.
What specific skills/program knowledge do legal assistants gain from working at White & Case, and how are they beneficial to law school/legal career?
Litigation legal assistants have practical experience in how a case develops and how to manage the factual side of litigation matters, while corporate legal assistants learn about how a transaction is structured and the documentation that is involved. These experiences and the training we provide are invaluable to anyone pursuing a legal or business career.
Close
How to apply
Are you ready? Here's how to join us.
We recruit talented people throughout the year, targeting entry-level candidates in early winter and spring. We also attend a variety of recruiting consortia and are linked to a number of academic websites.
Candidates are invited to interview at White & Case by a member of the legal assistant managerial team. Interviews are conducted to assess the level of commitment and interest in the legal assistant position and may involve several visits to the office. Candidates who are interviewed hear back from us within two weeks of the interview.
Please click here to submit a copy of your resume and cover letter.
It is our policy to offer equal employment opportunity to all qualified persons regardless of their race, religion, sex, age, national origin, marital status, veteran status, disability or sexual orientation.
Career opportunities: Apply online