2020 Global Citizenship Review
Justice under strain
Five partners discuss what global law firms can do to address the racial injustice crisis
Q__Do you think White & Case has a role to play in addressing racial injustice? Why?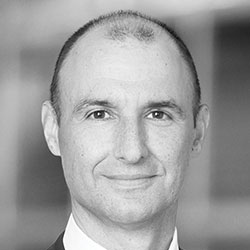 __David Hille
Partner, Commercial Litigation, New York; member, White & Case Partnership Committee; member, Board of Directors, The Legal Aid Society
A__David: I have always been drawn to cases that impact individuals. It takes you back to some of the things that drew you to the law in the first place. Things that you thought a lot about as a young law student and young lawyer. Having the chance to do that at White & Case in our Global Pro Bono Practice is really a privilege, and I'm so grateful we all have the opportunity to do it. 
We are blessed with some of the best legal talent there is, and we have the ability to recruit and hire some of the best lawyers coming out of law schools all over the world. I think using that talent, not only for our commercial clients but also to serve important causes and pro bono clients who don't have access to justice in the legal system, is critically important. I think it is a real obligation that comes along with the privileges of working at a firm like White & Case.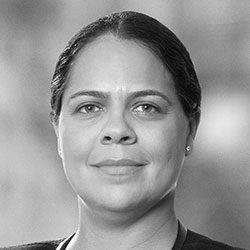 __Angela Daker
Partner, Commercial Litigation, Miami
A__Angela: I think that firms like ours have a role to play, and are playing a role in the racial justice space. We have people who are committed and dedicated to that type of work, and we also have financial resources to support our pro bono efforts. But I don't think it is limited to that. We volunteer. We support groups that are making efforts in this area.  
Racial injustice really does impact all of us, not only in our Firm but everyone in the world. So yes, everyone has a role to play.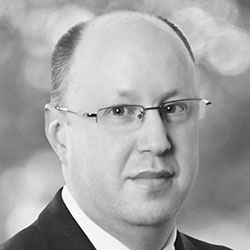 __Dana Foster
Partner, Antitrust, Washington, DC; co-chair, Global Antitrust Practice's Racial Justice Task Force
A__Dana: I agree that firms like ours have a role to play, and there is a role for each of us as individuals. It's not only the partners. It's not only the associates. It is all of us together. We see issues. We see problems in our society—whether we're in Washington, DC, Tokyo or Brussels. 
We fight for due process rights and justice on behalf of our corporate clients every day. We can also put our efforts to work in support of racial justice. 
Think about the power of a global firm like White & Case. We have thousands of lawyers all over the world. Think of the power of bringing together the resources, the brainpower and the creativity we have, individually and collectively, to fight for racial justice and social justice on behalf of people who have been denied basic rights their whole life.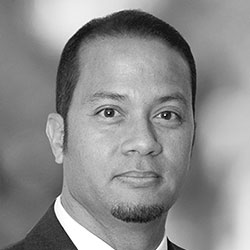 __Sheldon Philp
Partner, Commercial Litigation, Miami; co-chair, White & Case US Black Affinity Network; Past President, Caribbean Bar Association
A__Sheldon: As lawyers, I think we have a unique expertise and ability to really affect transformational change in this area on multiple levels—whether it's handling pro bono impact class action litigation, as Angela is doing in the Ferguson case supporting policy change at the legislative level, or actual boots on the ground such as serving as voter protection volunteers to ensure individuals are not being deprived of their right to vote.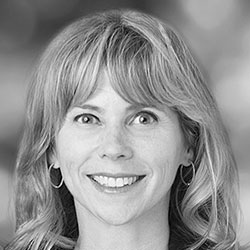 __Heather McDevitt
Partner, Commercial Litigation, New York; member, White & Case Executive Committee; member, Board of Directors, New York Lawyers for the Public Interest
A__Heather: I agree that firms like ours have a very large role to play. We have resources. We have talent. We have a perspective and problem-solving skills that can be incredibly valuable. We have a voice that we can use constructively and with dedication. 
Large law firms like ours should work on high-impact pro bono cases, and of course we do. But it's equally important that we take on smaller pro bono engagements as well, and that we work directly in communities with individuals who have problems that we can get our arms around quickly and help resolve. Such help can make an immediate impact on the person who is directly affected, but it's not only one person. It's a family. It's a community. And along the way, we hopefully can help create more confidence in a justice system, which quite understandably is subject to some questions by many communities. We have the ability to try to make the system work for individuals who are suffering from very real problems. 
Q__How has the Firm responded to the racial justice crisis in 2020?
A__Sheldon: As co-chair of the Firm's US Black Affinity Network, I'm really excited and proud to be involved with several racial justice initiatives. I'd like to highlight three of them in particular.  
First, in 2019 White & Case joined with the NAACP Legal Defense and Educational Fund (LDF) to support their "1000 Defenders" project. The goal of this project was to bring together 1,000 legal professionals and law students to support LDF's work defending civil rights, preserving democracy and upholding the rule of law.  
In addition, this summer we launched a multiyear partnership with Colin Kaepernick's Know Your Rights Camp that includes a pro bono project to develop a comprehensive, online, interactive 50-state guide that will educate people on their constitutional rights when interacting with the police, including when they are out protesting, at a traffic stop or if the police show up at their home. Our partnership also includes a financial contribution for the next two years to support Know Your Rights Camp's work.
Finally, we are also working with the Law Firm Antiracism Alliance. White & Case is one of hundreds of firms that have come together to deepen our collective understanding of the components that create and perpetuate disadvantages for Black communities and other communities of color. The mission is to leverage the tremendous resources of private law firms, in partnership with legal services organizations, to assist these communities and to promote racial equity in the law.  
I have already seen how this work has focused attention on these issues and brought all our colleagues together—lawyers and business services professionals alike. I am really heartened by the outpouring of support and solidarity from our allies within the Firm who have also taken the initiative to educate themselves about many of these issues.  
A__Heather: As a member of the Firm's Executive Committee, I am a liaison to our Black Affinity Network. We are working on issues relating to how we recruit, develop and retain our Black talent—both lawyers and business services professionals. We're also looking at what we can do better in the pro bono and social responsibility realm to make a direct impact on matters that affect Black communities. We have more work to do, and challenges to overcome, and there are difficult and courageous conversations that we must continue to have. But we are committed to progress.
A__Dana: I'm serving as one of the co-chairs of our Antitrust practice's Racial Justice Task Force, which was the brainchild of Mark Gidley, chair of the Global Antitrust/Competition Practice. He was moved tremendously by the murders of Breonna Taylor, George Floyd and many others. He and I talked with Charles Moore, counsel in our group also in Washington, DC, about forming this task force. We asked, "What can we do as a group within this global firm to make a difference?"
We chose three pillars for the Racial Justice Task Force—litigation for individuals and class actions, economic empowerment projects and education. We're also looking for opportunities to partner with colleges and law schools to increase the number of African American lawyers in our bar.
This June, we joined the Unanimous Jury Project run by an organization in New Orleans, Louisiana called The Promise of Justice Initiative, which is partnering with firms to represent inmates in Louisiana's correctional system who were convicted with non-unanimous juries. We are also working with the Innocence Project in New York and the Justice Innovation Lab in South Carolina. For the Justice Innovation Lab, our Global Technology Transactions Practice in Silicon Valley, led by partner Daren Orzechowski, is advising on how to work with data related to prosecutorial decisions in South Carolina. We've also successfully championed all of our US offices getting involved with their local Urban Debate League as part of our focus on education. 
Racial justice inherently involves the rule of law—what rules police should follow when they're confronting individuals and what rights people should have when they're before a jury of their peers.
We as lawyers have a special role to play. In fact, it's a duty to fight for justice, to fight for racial justice, to fight for economic justice, to fight for social justice. That's one of the things that we say in our Racial Justice Task Force every day—we can make a difference at White & Case. 
Q__Do you think that the United States and the world may be at a tipping point right now with respect to racial justice? Why or why not?
A__Angela: I vacillate between being really hopeful and being more pessimistic, depending on what's going on in the news. I am optimistic because I see a lot of energy and enthusiasm, along with a renewed commitment and emphasis on racial and social justice and civil rights. That's exciting. I see young people—and not-so-young people—being energized about these issues. It has been great to watch people evolve in their thinking, re-examine views they have held for years, and listen to others to try to learn from their experiences. That makes me really hopeful. 
I think some of my pessimism comes from the fact that we still see people who have barriers to recognizing the role that race has played in this country and how racism and unconscious bias affect people on a daily basis, including our colleagues in the Firm. We have also seen energy on the other side of these issues. At the end of the day when I balance it out, I'm more hopeful because I think the momentum and enthusiasm we have now will prevail. A lot of 
progress has been made, and we can make more progress as long as we don't take our collective foot off the gas. 
A__Dana: Unfortunately, I don't think we are at a tipping point. When I think about a tipping point, it's that we're close to the apex where things are going to start getting easier or there's going to be some rush of momentum regarding racial justice issues.
And I think if we've learned anything from history, that's not the case. It takes sustained, strenuous effort to make change happen.
We have a long, long way to go. Do we have a role? Can we make a difference? Absolutely we can. But we shouldn't expect things are going to change in a substantial way unless we keep fighting, keep pushing, keep our eye on justice.
A__Heather: Last year was a challenging year—one that we won't soon forget, but I do think that for a number of reasons we are at a tipping point on issues of racial justice here in the US and beyond our borders. We have seen a dialogue and a movement that has engaged people in issues relating to racial justice and equality in ways that we haven't seen before. I certainly hope that continues. But let's be clear: To make that dialogue durable enough to lead to lasting progress, we have some hard work to do together.
A__Sheldon: The optimist in me definitely hopes we are at an inflection point with respect to racial injustice. While many of these issues have existed for decades, they really only came to the forefront of the entire nation's consciousness in the months following the senseless killings of George Floyd and Breonna Taylor, among many others. Whether it is a combination of the pandemic or the increased use and power of social media, it's finally brought the reality of these issues home to many people. And I just can't imagine how you can see these images and not be affected by them. This consciousness has served to motivate people of all colors—no matter how old they are and regardless of their socioeconomic status—to really bond together to demand more accountability and change in our existing systems.  
A__David: I do think these issues of racial injustice have reached kind of a tipping point or almost a boiling point, and it absolutely is releasing globally and through all sectors of society. And I believe people of all colors and backgrounds are gaining a better understanding of other people's perspectives, people who aren't like them. I feel it myself. To be honest, I feel like my own level of understanding—which I always thought was good—is not what it should be. It's very hard to put oneself in another person's shoes. But with all of the attention and the thoughtful interpretation we get from so many people on current events, I think those of us who haven't experienced firsthand what is happening to Black people in society are gaining a better understanding of it. I know I am never going to be the same, and I feel the same must be true for a lot of other people.