2020 Global Citizenship Review
Pro bono is personal 
Partners describe their personal pro bono work on racial injustice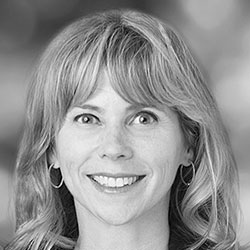 __Heather McDevitt: My pro bono story
Partner, Commercial Litigation, New York; member, White & Case Executive Committee; member, Board of Directors, New York Lawyers for the Public Interest
I have worked on a couple of significant pro bono matters over long periods of time. The first matter was a death penalty case in Alabama, on behalf of a man who had been on death row since 1979. I worked very closely with what was at the time the Alabama Capital Resources Center, which later was renamed the Equal Justice Initiative. So I worked with Bryan Stevenson and his wonderful colleagues in representing our client in his post-conviction death penalty appeals. I started working on this case when I was a second-year associate, and my involvement on the case went on for about 12 years. Our client was executed in Alabama in 2007. I was there with him on that day. After that experience, I ended up taking a bit of time off from pro bono work in this area. It was very fulfilling work but also very difficult.  
I argued my first appeal in the Alabama Court of Criminal Appeals on this case. And I think this work helped me professionally by, among other things, understanding that you must litigate in a way that is not a one-size-fits-all approach and that you must be mindful of the nuances of your forum.
In 2015, White & Case was asked by leaders working with an organization called Centurion Ministries to represent Mark Schand, a Black man who had spent 27 years in prison for a murder he did not commit. He was released and exonerated of that charge. I supervised the team that represented him in his civil rights action against the City of Springfield, Massachusetts, and the police officers who were involved with the faulty and unconstitutional identification procedures and investigative techniques that ultimately led to his conviction. Our lawsuit sought to compensate Mr. Schand for those 27 years, if any such thing is even possible. We tried the case a year or so ago in Springfield, Massachusetts. The trial lasted nine days. The officers and expert witnesses testified and, most importantly, so did Mr. Schand. The jury came back after about an hour-and-a-half of deliberation with a verdict in Mr. Schand's favor for US$27.127 million. We think this is one of the largest verdicts ever achieved in a wrongful conviction case that went to trial. 
So Mr. Schand will receive some compensation for what was done to him. But it could never be complete. Money doesn't compensate for something like this, but it will at least allow him to live a life that he should have been able to lead many years ago. For him, this case was bigger than the money. He always said it meant more to him than the money. I sat next to him when the jury rendered its verdict. Eleven people on the jury, all different types of members of the community—the same community that originally rendered his conviction many years ago—stood up and said in as direct a way as possible: "This isn't right, and we're going to award you an amount that tells the world this isn't right." He was immediately gratified, and I think it helped him in a way that none of us can really imagine or truly understand.
There were tremendous evidentiary challenges in this case that we had to overcome because it had been so long since the original trial. I had a team of very capable litigation associates who were able to really try the case, to stand up in court in ways that they hadn't had the chance to before, to argue motions, to cross-examine really difficult witnesses and to present arguments in front of a demanding, senior federal district court judge. It was extremely rewarding for me to watch that happen, to give guidance and to help work through issues with them. I still think about the moment that the verdict came down and how incredibly connected our team was, not only to our client but to each other. For me, the professional reward of that experience really can't be overstated. I won't forget it. 
I have always been attracted to problems I thought were grounded in unfairness. And in both of the significant racial justice pro bono engagements that I've worked on over the course of my career, the situations our clients faced were tremendously unfair and on some level point to much bigger systemic problems that are hard to fix. So what do you do? You can wash your hands of it and say the system is broken and turn your back, or you can choose, as I did and as our Firm did, to try to rectify an individual situation that ought to have a larger impact on fixing the bigger problems over time.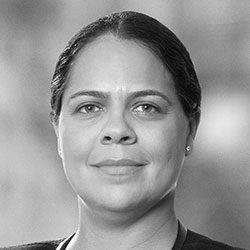 __Angela Daker: My pro bono story
Partner, Commercial Litigation, Miami
Over my years at White & Case, I have done a lot of pro bono and volunteer work that has focused on racial justice. The most significant of those efforts I'm involved in right now—a class action that the Firm has brought with two nonprofit organizations against the City of Ferguson, Missouri in connection with the city's practice of jailing individuals who are unable to pay fines and bonds in connection with traffic violations and municipal ordinance violations. 
We have a large team of lawyers at the Firm who have been working on the case for years. This case has the potential to help not only our individual clients but also change the City of Ferguson's practices.  
There are a host of similar efforts throughout the country. Some are legal. Some are political, such as bail and bond reform efforts. One of the primary avenues is lawsuits like ours, and in this case we're seeking injunctive relief, which means we're trying to get the city to change its practices. We're also seeking money damages for our clients, the class members who were detained for not having a few hundred dollars to pay a fine for a traffic violation. 
We're also hoping that this case can be used by others as a model or blueprint for cases like this one throughout the country to bolster efforts for bail and bond reform—if we are as successful as we think we're going to be. 
We probably have 20 people on the team now, and others are always offering their time, so I think this pro bono work is professionally and personally rewarding. There is also something very special about working with a team of folks who are like-minded and trying to do something positive.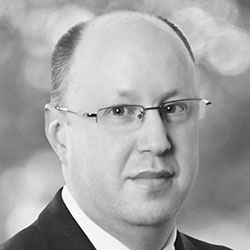 __Dana Foster: My pro bono story
Partner, Antitrust, Washington, DC; co-chair, Global Antitrust Practice's Racial Justice Task Force
In Louisiana, up until this year, people were convicted of serious felonies by non-unanimous juries. I know it's pretty remarkable that that was still happening in the US as late as last year. But in Louisiana, you could get convicted of murder or second-degree murder or other serious crimes with a jury verdict of ten to two.
As part of the Global Antitrust Practice's Racial Justice Task Force, we're participating in the Unanimous Jury Project in partnership with The Promise of Justice Initiative, a nonprofit organization in New Orleans that is working with firms to represent inmates in Louisiana's correctional system who were convicted by non-unanimous juries. We are representing more than 15 clients in Louisiana penitentiaries. We're filing post-conviction relief applications on their behalf in Louisiana state court so we can get those convictions thrown out as unconstitutional and get them new trials. 
Some of these people have been serving up to 40 years in prison with a non-unanimous jury conviction. These types of projects are affecting real lives, right now.  
We've been in contact with one client who's in the Louisiana State Penitentiary in Angola, which is one of the most notorious prisons in the US. It's a former slave plantation named Angola after the country where most of the slaves came from on the plantation. It's basically a working plantation farm that is now the largest prison in the US with 6,300 inmates.
Our client is serving a sentence of life imprisonment without parole for a second-degree murder conviction by a ten-to-two jury. Louisiana convicts more people with sentences of life imprisonment without parole than any other state in the country. In fact, it has more people serving such sentences than the next highest five states combined.
It is absolutely very rewarding to fight for our client and, hopefully, we'll get a great result—either this year or next year.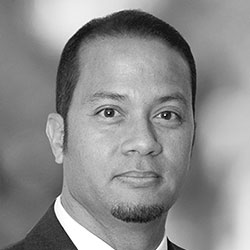 __Sheldon Philp: My pro bono story
Partner, Commercial Litigation, Miami; co-chair, White & Case US Black Affinity Network; Past President, Caribbean Bar Association
In 2016, the American football player Colin Kaepernick chose to kneel during the national anthem of the United States in protest of racial injustice, police brutality and the systemic oppression of Black and Brown communities. This peaceful protest also motivated Colin Kaepernick to launch his own charity, which he called Know Your Rights Camp. The mission is to educate and empower the next generation of Black and Brown youth through a series of in-person camps that give them the tools to fight injustice. The senseless killings of Georg Floyd, Breonna Taylor and many others have propelled the work of Know Your Rights Camp into the spotlight and provided a sobering reminder of the importance of Colin Kaepernick's stance against racial injustice.
One aspect of the Firm's multiyear partnership with Know Your Rights Camp is a pro bono project that builds upon and expands the mission of the in-person youth camps, which have been paused during the pandemic. We are developing a comprehensive, online, interactive 50-state guide that will inform people of their constitutional rights and best practices for handling various encounters with the police—whether they are out protesting, at a traffic stop or if the police show up at their home. The goal is to prevent the tragic outcomes that sadly continue to make the news on an all-too-frequent basis. Our partnership also includes a financial contribution for the next two years to support Know Your Rights Camp's work.
I'm very excited about this pro bono project, which draws on the skills of both our lawyers who are researching federal and state laws, and our business services professionals who are helping to design the interactive website. This work has been extremely rewarding, both personally and professionally. I don't think it's an overstatement to say that this online interactive guide has the potential to change lives and even to save them. I am extremely proud to be working on this project.  
In addition to my work for Know Your Rights Camp, I've also assisted with the Firm's class action lawsuit on behalf of the citizens of Ferguson, Missouri, and several matters for the International Refugee Assistance Project.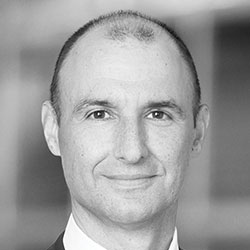 __Dave Hille: My pro bono story
Partner, Commercial Litigation, New York; member, White & Case Partnership Committee; member, Board of Directors, The Legal Aid Society
Recently I've had the privilege to work on two important pro bono cases that touch on racial justice issues. In one case, I supervised a group of associates—Sam Hershey, Gina Chiappetta and Sean Sigillito—who really are the ones who deserve the credit for the case and its outcome. We represented a man named Eric DeBerry, a Black man from Brooklyn who was charged and convicted more than 20 years ago of a shooting in which he actually had no role. We were brought in to identify the evidence that would exonerate him and made an application in front of the same judge who conducted his original trial. The judge agreed that we showed, by clear and convincing evidence, that he was innocent. He's now been released from prison and reunited with his family. 
The other case is an asylum matter I'm working on with associate Erika Murdoch on behalf of a woman from Ecuador. Our client was very seriously mistreated in her home country based on her racial background and her appearance. We're in the early stages of that case, but it's an honor to represent her. 
In addition to these cases, I've also supervised teams of associates on criminal appeals and employment discrimination cases through our longstanding partnership with The Legal Aid Society.