2020 Global Citizenship Review
Remote learning
Our legal education and pipeline programs continued in virtual settings around the world
Education has long been a cornerstone of our global citizenship efforts. We've worked with law students as a global partner of the Philip C. Jessup International Law Moot Court Competition for many years and with law students, lawyers and judges through programs in countries as diverse as Ghana, Rwanda, Russia, Laos, Myanmar and Bhutan. We have also taught secondary school students about legal concepts and careers in the law.
In 2020 when educational programs experienced significant disruptions, our people continued to work on ongoing projects, deepened existing relationships and initiated new ones—even as they switched to virtual work environments. 
Learning through debate 
In 2020, under the leadership of partner Mark Gidley in Washington, DC, White & Case expanded its support of local urban debate leagues to all eight of its US offices.
Lawyers in Washington, DC, Miami and Silicon Valley have been working with local urban debate leagues for many years. Coming together under the umbrella of the National Association for Urban Debate Leagues (NAUDL), these local organizations work with mostly low-income middle and high school students in urban areas across the US to introduce and enhance debate education to amplify the voices of young people and develop their confidence for future success. Urban debate leagues teach critical thinking, communication, collaboration, research and listening skills. Research has shown that students who take part in urban debate see improved academic success, greater graduation rates from high school and increased likelihood of college acceptance. 
In Silicon Valley, where our relationship with the local urban debate league is particularly longstanding, we have supported its efforts through training and mentoring students, often in our office, and especially helped to build students' advocacy skills. Partner Eric Lancaster holds a leadership role on the Silicon Valley Urban Debate League Legal Advisory Committee, serving as a committee member since shortly after its inception. In Miami, we have sponsored the Miami league's championship debate tournament, supplying the funding, judges and guest speakers for the event in the past three years. In Washington, DC, our lawyers have judged local debate tournaments and hosted legal workshops in the office. Debate tournaments and training have been conducted virtually throughout the global pandemic.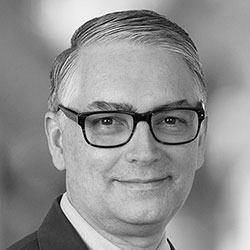 __Mark Gidley
Partner, Washington, DC
In my debate experience in high school, and now as a coach, judge and parent of debaters, I have seen the change in maturity, self-confidence and openness to understand the other side's position through participating in a debate. The importance of this, especially for students in urban areas normally without such resources, cannot be understated. I am thrilled to see our support for urban debate leagues expand to our Boston, Chicago, Houston, Los Angeles and New York offices.
Street Law comes to Uzbekistan 
Partner Scott Hershman in New York is a longtime supporter of Street Law, a global nonprofit that develops classroom and community programs to educate young people about law and government. He helped develop its Legal Diversity Pipeline Program and now serves on its Board of Directors. In 2018, Scott expanded the Firm's support of Street Law by helping to bring a public legal education program to Uzbekistan by facilitating collaboration between the Ministry of Justice and the faculty of Tashkent State University of Law (TSUL). 
Through this program, TSUL students teach practical lessons about the law to local secondary school students using interactive Street Law materials developed with TSUL faculty on corruption, human rights, juvenile delinquency, consumer rights, environmental protection, youth labor and communication.
To date, 105 TSUL students have provided training to 1,600 students at 14 Tashkent secondary schools, including during 2020 when learning shifted online. With the success in Tashkent, the program is now being developed at educational institutions in other parts of the country. Demonstrating the importance of the program, Uzbek President Shavkat Mirziyoyev has issued a decree declaring the importance of Street Law and public legal education programs for the development of the country.
Our people in New York have worked with Street Law for 11 years on an annual Legal Diversity Pipeline Program, teaching legal topics to the junior class of a high school in Harlem.
Work experience in London 
Each year, our London office hosts a range of mentoring and work experience programs for students aged 16 to 18 years from low-income backgrounds who are often on track to be the first in their families to attend a university. Since March 2020, we offered these programs virtually to ensure students do not miss out on learning about a career in law.
 
Over the summer, we launched a virtual work experience program and welcomed ten students from our partner schools in Lambeth via the PRIME program and ten students from "social mobility coldspots" across the UK via the Social Mobility Foundation. Students spent two days participating in live sessions learning about career paths to becoming a lawyer, the UK court system, life as a trainee, curriculum vitae (CV) and interview preparation, social media presence and developing professional confidence. Students then completed an online work experience program to gain practical insights on typical legal tasks.
 
In November, we collaborated with commercial clients in three virtual events to give career advice to students from low-income backgrounds. Our lawyers joined a team from J.P. Morgan to create a legal career advice video for high school students supported by Place2Be, the London office's charity partner, which provides specialist mental health services in schools across the UK.
We also partnered with Nestlé on two events through its Alliance for YOUth program, designed to combat youth unemployment globally, of which the Firm is a founding member. Our lawyers joined Nestlé for a virtual interactive session with students aged 17 to 26 years from across the UK, providing advice on the skills needed to develop a legal career. Nestlé lawyers also joined us for a virtual Young Enterprise Law Master Class. We connected with a school in East London to deliver a program of sessions looking at pathways into law, CV and interview skills, and life as a trainee solicitor, barrister and in-house lawyer. The London office has hosted this event biannually for eight years.
Training for mock trials in Asia 
To strengthen its Annual Asia Regional Clinical Legal Education (CLE) Mock Pre-Trial Hearing event, this year BABSEACLE—a nonprofit organization that develops justice education and access to justice initiatives throughout Asia—organized two-day virtual national workshops for students in seven countries: Bangladesh, Indonesia, Laos, Myanmar, Nepal, Singapore and Vietnam. The mock pre-trial workshops took place in October and November and gave 250 law students an opportunity for practical experience in legal, analytical and advocacy skills in a simulated courtroom, with a focus on access to justice, legal transparency and fair trial principles. Lawyers in our Singapore and Hong Kong offices assisted as trainers for the workshops in Myanmar and Laos. 
Following the national workshops, approximately 15 to 20 students from each workshop were selected to participate in a two-day virtual regional workshop in late November. Selected students from this regional workshop then went on to participate in the regional event, also held virtually, in December. 
The regional event assigned the 78 law students to teams made up of participants from different countries. The students also had to change roles, serving as advocates and witnesses. Partner Melody Chan in Hong Kong served as a judge in the regional event final.