2020 Global Citizenship Review
Q&A with members of our Responsible Business Working Group
Q&A with members of our Responsible Business Working Group
Q__Why did you form the Working Group, and what is its purpose?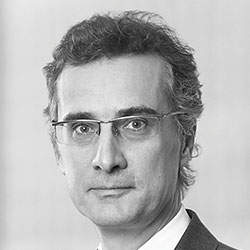 __Gavin McLean
Partner, London, General Counsel
A__Gavin: We created the Responsible Business Working Group in 2016 to respond to the technical requirements of the UK Modern Slavery Act. Very quickly, the Group developed from there to look at issues around business and human rights in a much more holistic way. As co-General Counsels of the Firm, Jennifer and I co-chair the Group. It includes representatives from the General Counsel's office, the partner who leads our Business & Human Rights Group, our Chief Procurement Officer, Head of Global Citizenship and Head of Strategy. This allows us to have a really good, dynamic conversation.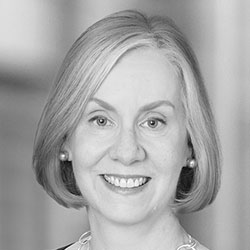 __Jo Giessler Weiss
Head of Global Citizenship
A__Jo Giessler Weiss: We strongly support the aims of the United Nations as expressed in the Sustainable Development Goals. It was important for us to become a signatory to the UN Global Compact. Its ten principles call for us to identify and manage the impact of our operations and our supply chain on human rights, labor rights, the environment and anti-corruption practices. At the same time, we saw voluntary schemes like the UN Global Compact and the UN Guiding Principles turning rapidly into hard law such as the UK Modern Slavery Act, the French Duty of Vigilance Law and others. We advise our clients on the risks and opportunities of this new landscape, and our Responsible Business Working Group is how we make sure our operations are aligned with these principles.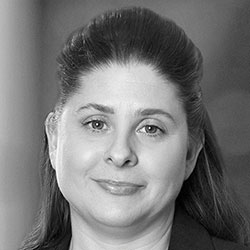 __Jennifer Paradise 
Partner, New York, General Counsel
A__Jennifer Paradise: The Group comes together on a quarterly basis to make sure we are complying with all known regulations. So if there is new law that develops, we ask ourselves if we are looking at those statutes in the various jurisdictions where we operate. Have we done what we need to do? Are there new client guidelines we need to be thoughtful about?  But the other piece of what we do we might call stress testing, which asks not only are you facially compliant, but what has come up in the last quarter that gives us pause? What do we need to think about, and how should we control for these issues systemically?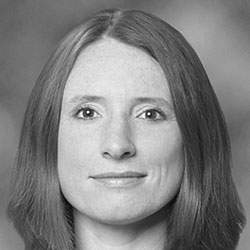 __Clare Connellan
Partner, London, Business & Human Rights Group Leader
A__Clare Connellan: There's another major change on the horizon because the EU is now exploring new measures for corporate due diligence and corporate accountability. They're proposing mandatory human rights environmental and good governance due diligence legislation to ensure harmonization and legal certainty, ideally securing a level playing field. We expect it will also apply to us as a law firm. Companies that already consider the UN Guiding Principles on Business and Human Rights will be better prepared when that legislation comes into force.
Q__What are the main accomplishments to date of the Working Group, and why are they important? 
A__Clare: I'm really proud that we became a signatory to the UN Global Compact, and the Group reviews the Firm's annual Communication on Progress. I'm also pleased that we've been able to take concrete steps to incorporate environmental, social and governance screening into our vendor selection process and incorporate contractual commitments to human rights in our vendor agreements.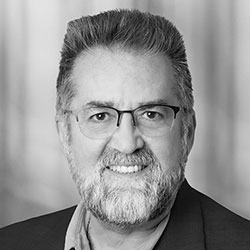 __José Pariente
Chief Strategic Sourcing & Procurement Officer
A__José Pariente: We have incorporated the language that we have agreed to under the Compact into most of our new contracts, and we are working our way through the existing contracts. We also have a questionnaire for our vendors that incorporates the commitments we expect from them. Finally, we have been working on a portal to house this questionnaire that can capture all of these obligations as soon as the vendor gets on-boarded into our system.  
A__Jennifer: By creating this portal, we've created not only a system by which we are ensuring that we are asking a whole host of very specific questions of our major vendors, but also that we have an audit trail of their answers over time. That, to me, was a huge achievement that would have happened much more slowly if the Group hadn't been formed and you didn't have heads coming together on a really regular basis to push that through.  
A__Jo: Much of our supply chain is concentrated in very large, sophisticated companies that represent little risk to us. But we do have some potential exposure in local markets with smaller vendors, especially around the cleaning, construction and catering sectors. So we conducted an analysis this past year of those elements of our supply chain to make sure that we understood those risks.
Gavin: I think the most important accomplishment, from my perspective, is the fact that we are looking at this issue in a properly holistic way, which allows us to look in a much broader context than by simply focusing on any one particular set of problems or reporting obligations.
A__Jennifer: I think this is, again, an area in which having the Group together ensured uniformity when we didn't necessarily have uniformity before. So we looked at our standard contractual provisions with our clients related to things like corruption and fraud. We looked at the standard language that we had for our labor code compliance, and the wording differed significantly across jurisdictions and by vendor. Every vendor has different levels of risk. By bringing the Group together, we came up with standardized language that we thought worked across multiple jurisdictions so we implemented it, and that ensured a new degree of consistency within the Firm.  
Q__What are the challenges we face in meeting these commitments?  
A__José: Our supply chain is complex. We operate in many countries, under local rules and in many cultures that influence how we can implement our Compact commitments. To do that, we need to do this work in stages. First, we need to determine what language we should incorporate into our new contracts, then include the appropriate language into our legacy contracts. Finally, we need to monitor our current vendors and implement all of these requirements with any new vendor relationships.  
In addition to the compliance aspects, is it important to our people that we do this? To our clients? 
A__Gavin: These actions are increasingly part of a legislative and regulatory framework that applies to us, just as it applies to our clients. So we, like other institutions, have to comply with those regulations. But perhaps more important is the fact our clients expect that we are able to respond to these types of questions and to have these types of initiatives, so we need to be able to respond to our clients in the right way.
It's also true that modern slavery is a huge problem. So, in and of itself, it's the right thing to be taking action on. 
A__José: It's not only the right thing to do, but I think it creates an environment in which most of our employees recognize the commitment we have to those principles, which have been recognized worldwide as the right thing to do.  
A__Jennifer: From an internal perspective, we need to be paying attention to this in the same way we care about our people and our clients and being one of the premier legal services providers. We also need to care about who we are as corporate citizens.  
A__Clare: I agree it's important for our people, especially the new generation coming to join us who are highly alert to the place where they work and want to belong in a place that cares about the world around us. It's also important to our clients. We are suppliers to our clients, and they need to know we have an understanding of our impact on human rights and the environment.  
The goal is responsible business, but it is a journey, and our clients are on that journey, too. Our experiences operating in nearly 30 jurisdictions enhance our understanding of the challenges that our clients face. We have to stay alert to the rapidly changing legal landscape—both for our clients and our operations.