A Second Chance
Corporate and Disputes lawyers come together to represent a juvenile lifer
---
Rahmil Fields grew up with the odds stacked against him. Brought up by a single mother with four other children in a crime-affected neighborhood in South Philadelphia, Rahmil had few opportunities, and on October 26, 2006, he followed a path that would determine the rest of his life.
Believing that a man had previously robbed his younger brother and cousin at gunpoint, the 17-year-old shot and killed a man. Mr. Fields was arrested and confessed to the crime, adding that he wished he "could go back in time and take what [he] did back."
At the time of his trial in 2008, under Pennsylvania law, juveniles convicted of first-degree murder ("juvenile lifers") like Mr. Fields, received an automatic life sentence without the possibility of parole, without any consideration of their age or other mitigating factors.
That might have been the end of an all-too-familiar story had it not been for a US Supreme Court decision in 2012 that found such automatic sentences to be unconstitutional, and the determination of a team of lawyers from our New York-based M&A and Disputes practices to secure Mr. Fields his constitutional right to an individualized sentencing.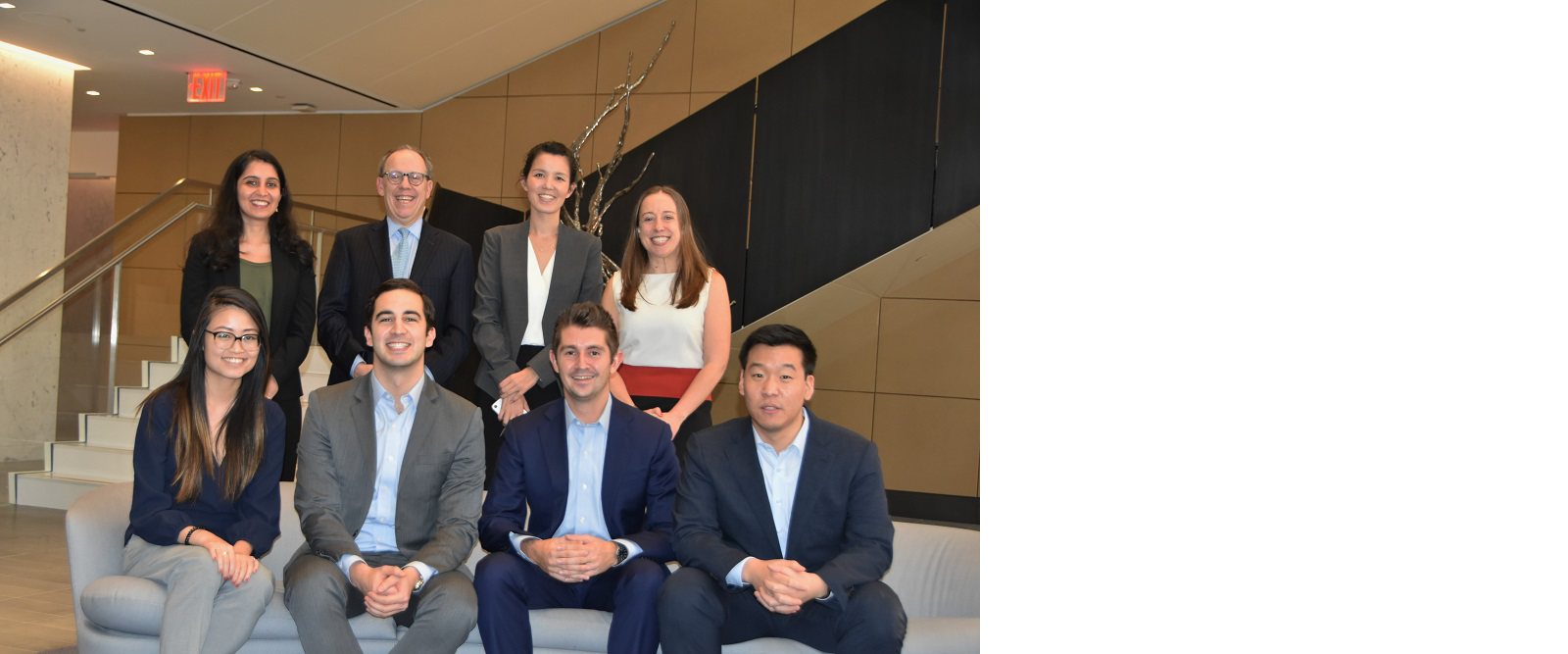 On December 19, 2018, our team of lawyers (pictured above) led by M&A partner John Reiss and Disputes partner Kim Haviv, and consisting of Corporate and Disputes associates Kristen Rohr, Jordan Kobb, Vatsala Sahay, Michelle Lee, Josh Ryu, and Tim Schultz, successfully secured for Mr. Fields the opportunity to be released on parole in eight years' time after serving a minimum term of 20 years in prison.
The driving force behind the team's efforts, working on a pro bono basis for two years, was the conviction that Mr. Fields deserved a proper sentencing hearing and access to legal representation in his re-sentencing.
Kristen recalls that during their first team meeting, John Reiss quoted his friend, Bryan Stevenson, a lawyer and social justice activist: "Each of us is more than the worst thing we've ever done." The more the team learnt about Mr. Fields and the context of his crime, the more they appreciated this statement. 
As the hearing date approached, the team focused on preparing an accurate and compelling narrative of the circumstances of Mr. Fields' offense, his difficult childhood, and his rehabilitation in prison. The team tracked down corrections officers around the state of Pennsylvania to testify in support of Mr. Fields, and repeatedly traveled to prison to prepare Mr. Fields in person.
The day of the hearing is not one any member of the White & Case team will forget. The victim's family was present in court and spoke movingly about his life, a heart-breaking reminder of the tragic consequences of Mr. Fields' actions as a juvenile.
When Mr. Fields spoke, he said that when he first entered prison, he thought he would never leave, but, if he did, he would not waste a second chance.
He apologized tearfully to the victim's family, saying he could not ask for their forgiveness because he did not deserve it. After hearing our case and our client's allocution, the victim's mother asked permission to take the stand a second time. In an extremely moving moment, she said she forgave Mr. Fields and that he deserved his freedom.
The court re-sentenced Mr Fields to a minimum term of 20 years. As of early January 2019, it is the only sentence in Philadelphia of its kind. Our lawyers' efforts paid off: the sentencing judge found the team's "preparation [to be] very thorough…" and commented that it was "one of the more detailed [submissions] and presentations that [she has] had."
Our team, drawn from different practice groups and backgrounds, delivered the best possible outcome for our client. It was an outstanding partnership between our attorneys from the Corporate and Disputes groups. Three associates questioned witnesses at trial, two of them corporate attorneys—proving that they could wear many hats, litigating with accomplishment in a case where a man's freedom was at stake.
Mr. Fields had told our team he hopes for a future that outshines his past. The team is humbled to have been able to help their client embark on his new path.
This publication is provided for your convenience and does not constitute legal advice. This publication is protected by copyright.
© 2019 White & Case LLP
Top