Cross-border tech M&A in a disrupted world
Subscribe to Technology Industry publications
When it comes to legal or regulatory issues, political meddling is the number-one reason why acquirers leave the negotiating table.
And when buyers feel unable to conduct enough due diligence, our survey finds that many (44 percent) buyers are unafraid to walk away. The top reason buyers walk away from deals, cited by 67 percent of respondents, is the inability to conduct sufficient due diligence or that the results of the due diligence adversely affect deal valuation or rationale.
But macro factors can also throw a wrench into the works: 57 percent of respondents said they had walked away from a deal because of the changing macroeconomic environment.
Meanwhile, more than half of respondents (55 percent) say that incompatibility with the target's management has prompted them to leave the table, while 52 percent say that lack of confidence in a target's growth prospects has put them off. When it comes to legal or regulatory issues, political meddling is the number-one reason why acquirers have abandoned a transaction, highlighted by 70 percent of respondents.
"The breaking point for us was the high level of political interference," says the strategy director of a Japan- based semiconductor business. "The government was trying to influence the deal and had its hand in negotiations, but when it came to deal structure and directly placing people to oversee our acquisition, we decided to let the deal go."
A China-based tech acquirer says: "There was direct interference from the government when we wanted to acquire a target in Western Europe. We tolerated this to an extent but when the interference got to the strategic level, we had no option but to walk out of the deal."
Antitrust rules are also turning deals sour, with 62 percent of respondents who have walked away from deals citing uncertainty around competition regulations.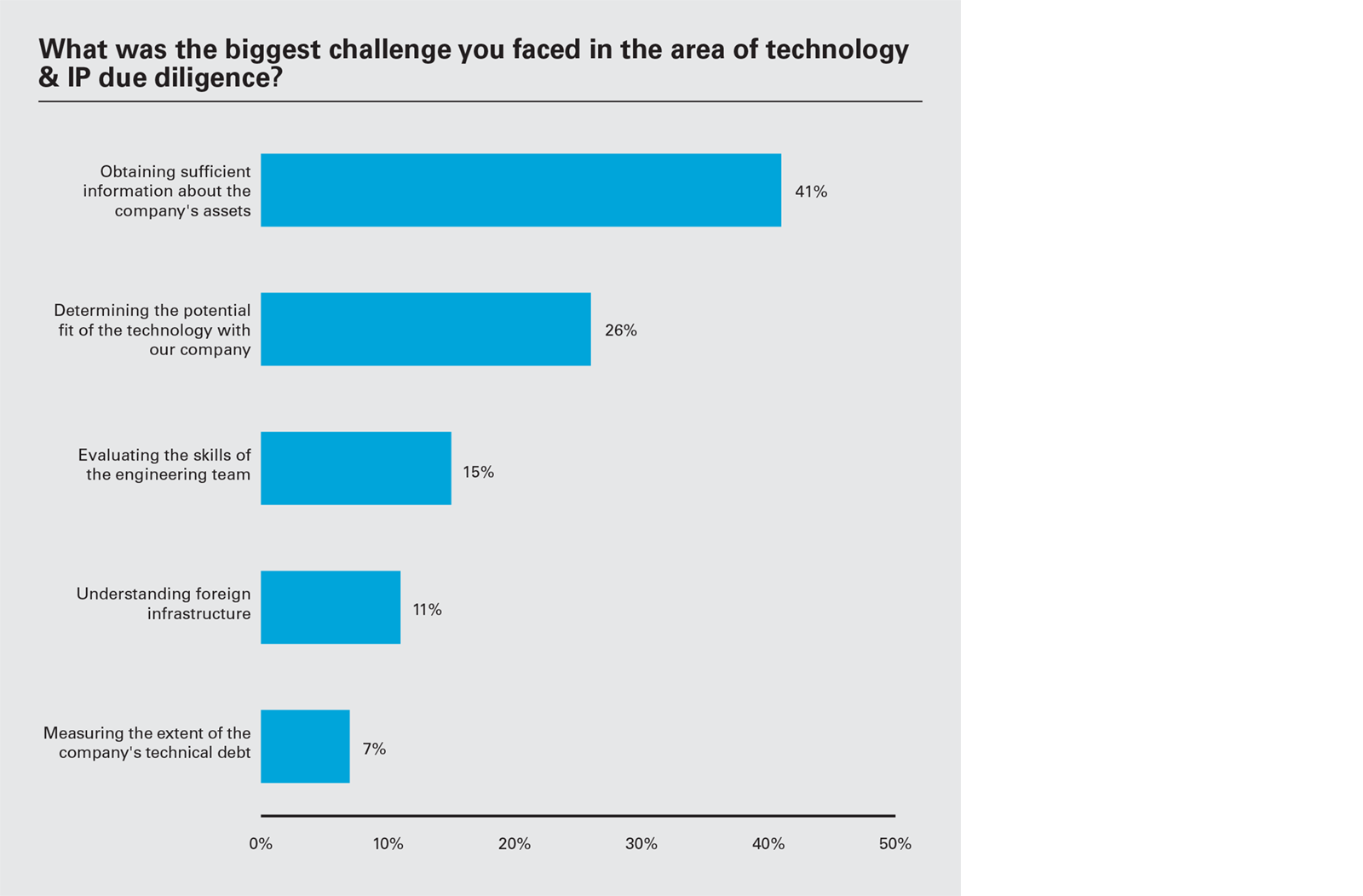 View full image
44%
Percentage of respondents who said they had, in the past, walked away from a potential cross-border acquisition
Tech acquirers are optimistic but pragmatic
The outlook for cross-border tech M&A is positive, with buyers vigorously pursuing overseas opportunities as they look to grow their customer base and acquire IP. However, this is taking place against a tightening regulatory background and shifting geopolitical dynamics.
Governments are increasing the level of scrutiny under national security policies that apply to foreign investments. The regulatory environment is becoming less forgiving, and businesses will need to take this into account as they plan their future transactions.
Despite these pressures, our research shows that acquirers are taking a pragmatic approach. They'll fight hard to close good deals but they are not afraid to cut their losses and walk away when diligence reveals problems or the macroeconomic environment shifts in an unfavorable direction.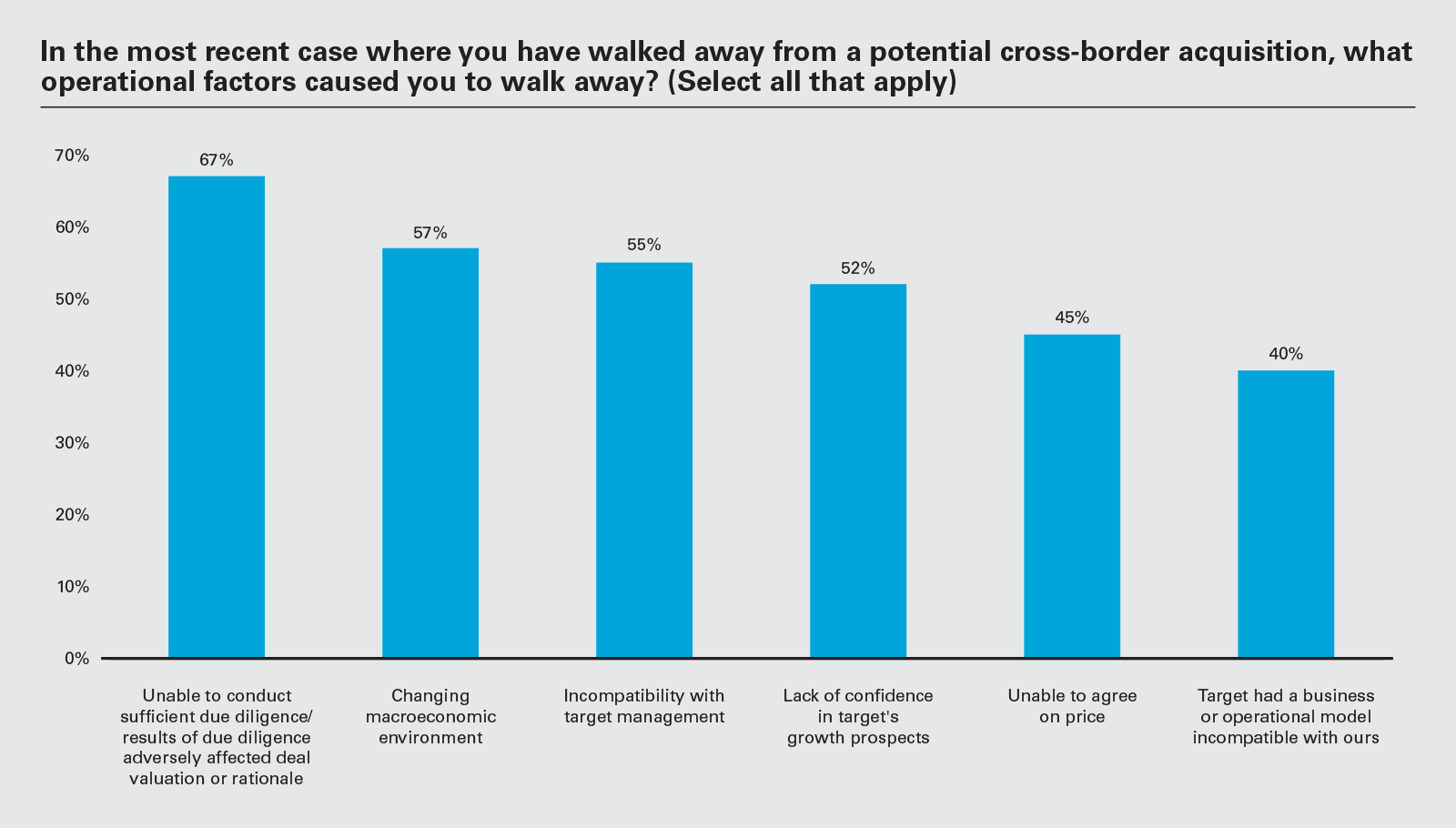 View full image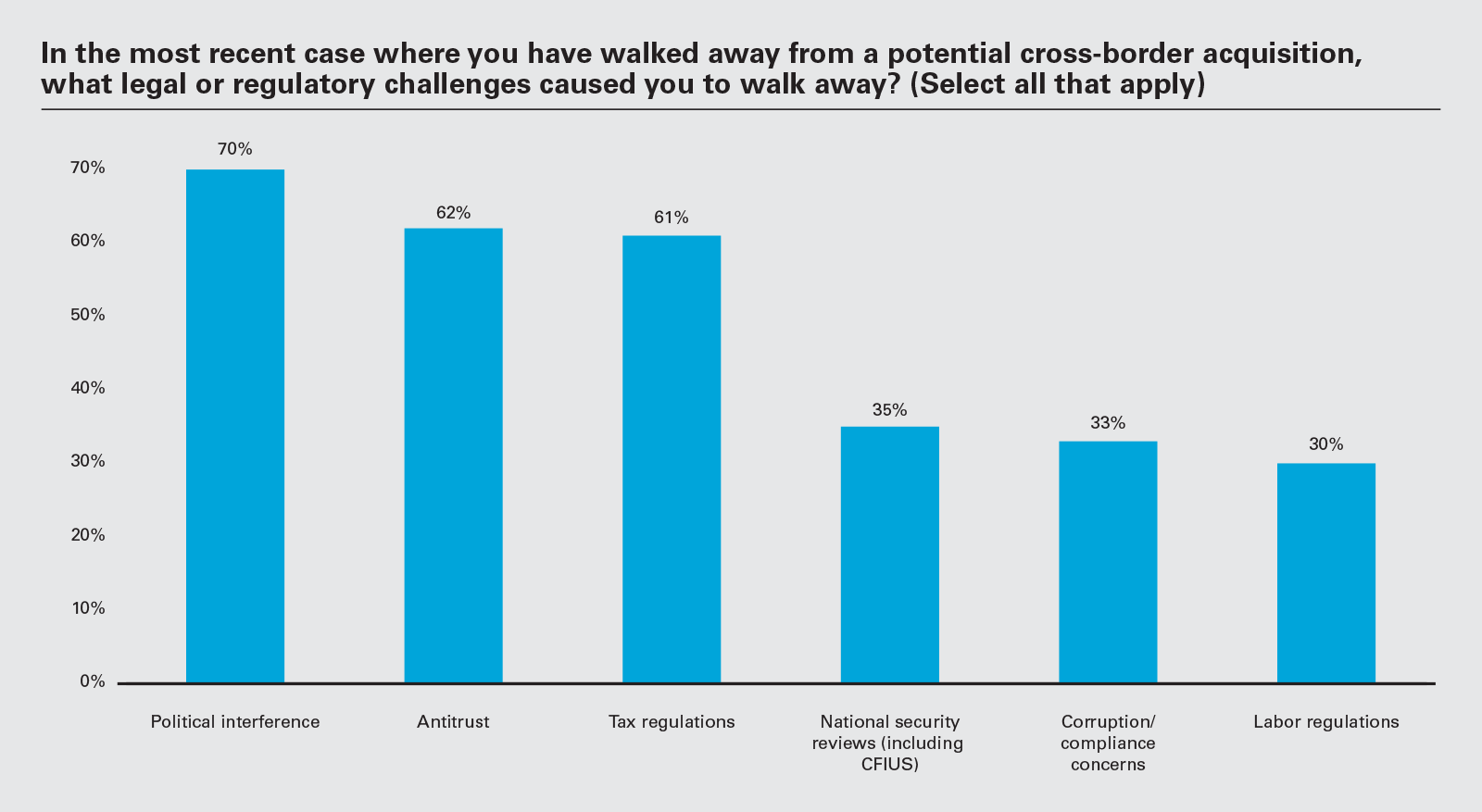 View full image
FULL MAGAZINE
Cross-border tech M&A in a disrupted world
This publication is provided for your convenience and does not constitute legal advice. This publication is protected by copyright.
© 2019 White & Case LLP