Peak performance: US M&A in 2018
Stay current on global M&A activity
Explore the data

Create custom charts using the latest data on global M&A
Digitalization spreads
US technology M&A totaled US$217.2 billion in deal value in 2018, an 89 percent increase from the previous year, even as the number of deals only increased 2 percent to 1,068 deals during the same period. Large deals such as IBM's US$32.6 billion acquisition of open-source software provider Red Hat were responsible for the jump in value. Even now, after several years of strong tech M&A figures, digitalization is still spreading to different industries. Amazon, for example, this year shook traditional drug stores with its acquisition of PillPack, an online prescription drug-delivery service, as well as an undisclosed stake in video doorbell maker Ring for US$853 million in a reported effort to boost its logistical capability.
With innovation everywhere and companies collecting and using ever more data, technology is poised to receive far greater regulatory scrutiny, which could lead to a fall in M&A in 2019 and beyond.
Stable prices fuel energy M&A
With oil prices stable for much of the year, the energy, mining and utilities sector felt comfortable striking deals, leading to a 34 percent increase in deal value, to US$350.1 billion in 2018. Larger deals, such as Marathon's US$31.3 billion acquisition of Andeavor, which created the US's biggest refiner, drove up total deal value, as deal count fell 8 percent to 440 deals compared to 2017. Deal value in the sector was further buoyed by the trend of unwinding master limited partnerships, in deals like Energy Transfer Equity's acquisition of its MLP, Energy Transfer Partners, for US$59.6 billion, the largest deal of the year in the sector.
Better days forecast for financial services
Though financial services M&A had a disappointing year, with total deal value declining 48 percent over 2018 to US$80.2 billion, improved growth figures, strong potential in innovative fintech solutions, and a regulatory rollback all point to a recovery in 2019. The lifting of the systemically important financial institution (SIFI) threshold from US$50 billion to US$250 billion in assets, in particular, could encourage M&A among mid-market US banks.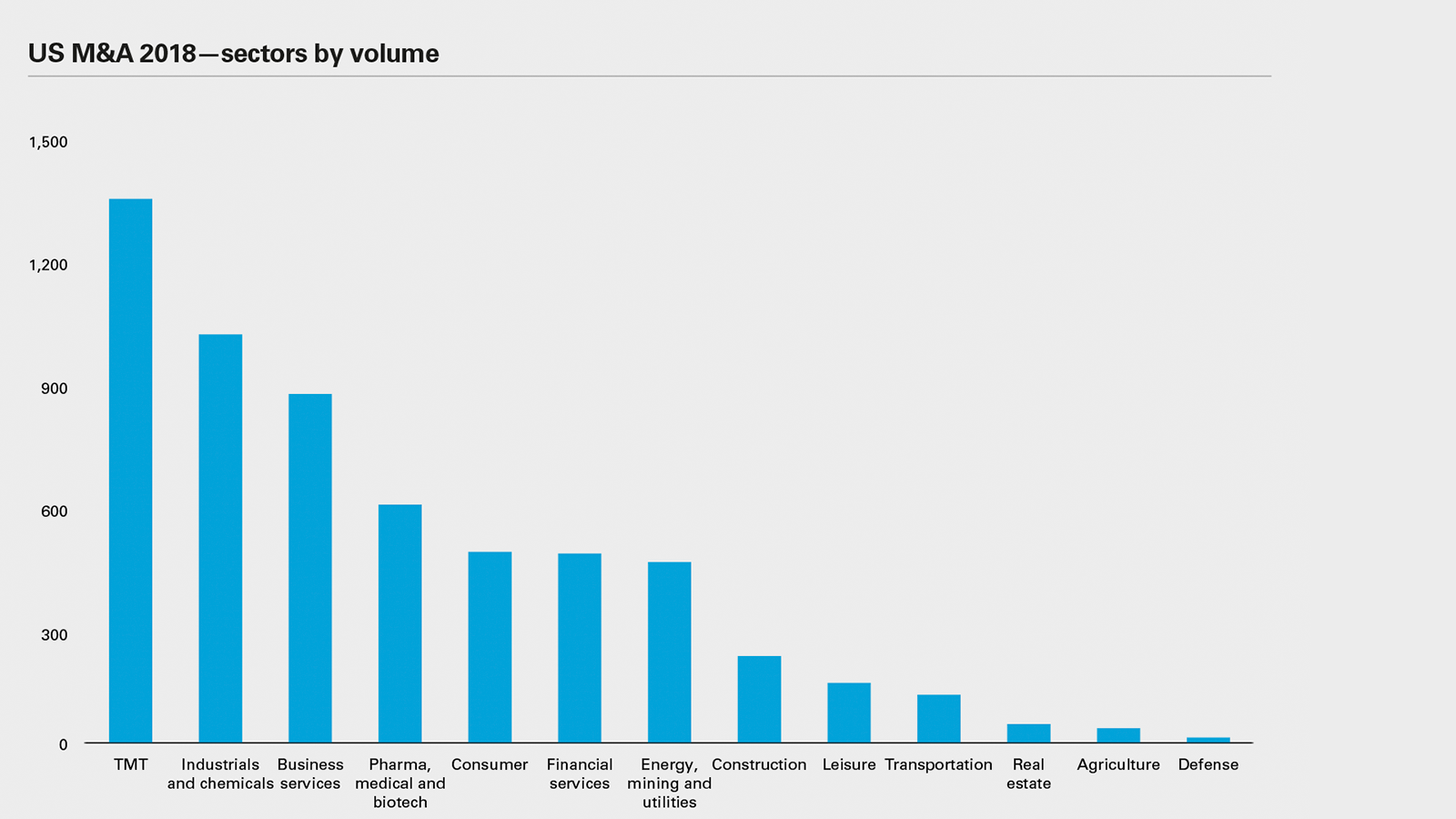 View full image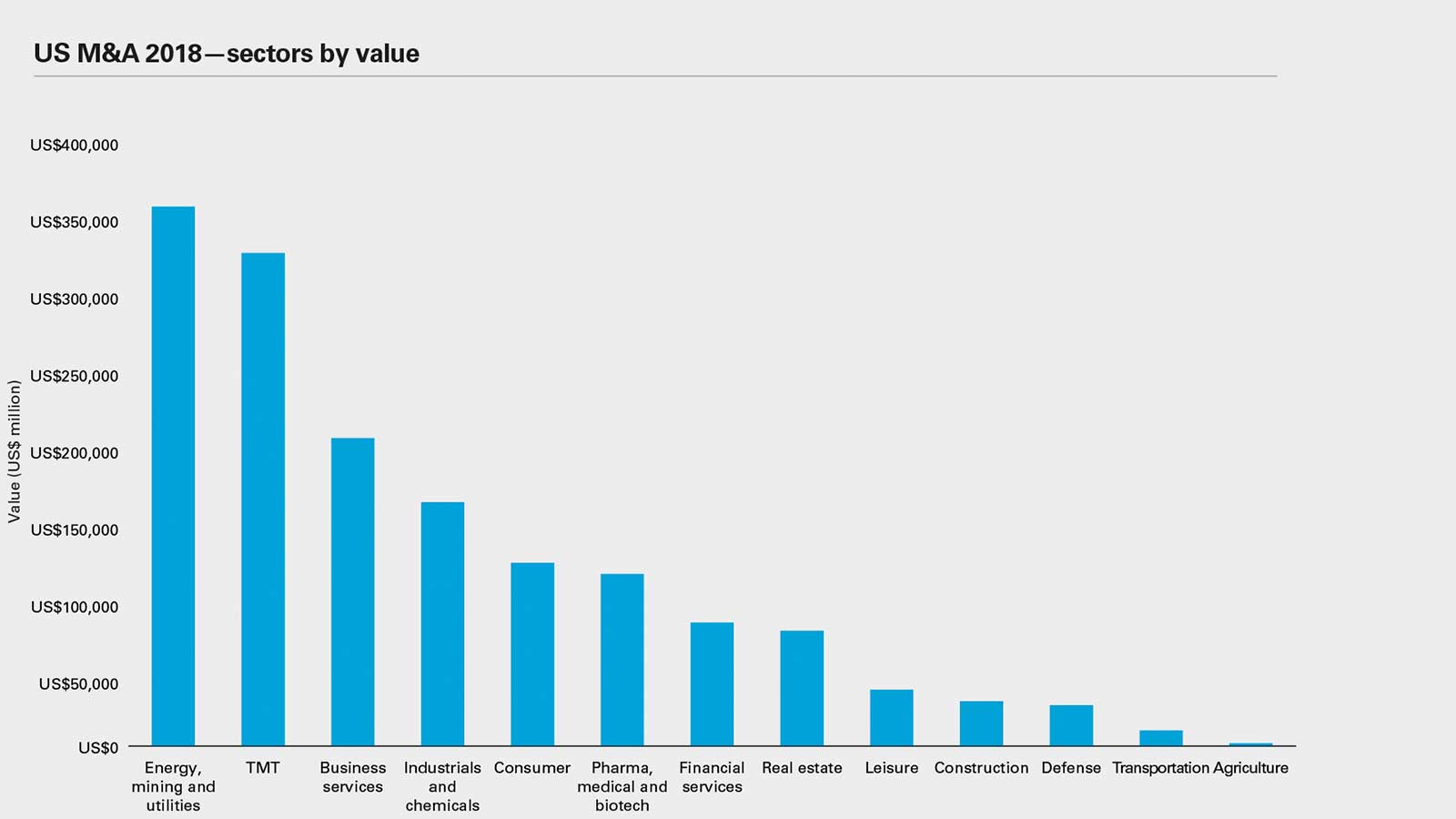 View full image
Click here to read the full magazine
Peak performance: US M&A in 2018
This publication is provided for your convenience and does not constitute legal advice. This publication is protected by copyright.
© 2019 White & Case LLP