ECB NEWS
ISSUE 2, 2015:

Understanding Your "Boilerplate"

Country Rankings
Read our thought leadership piece, Defined benefits:


Previous issue: White & Case ECB News – Issue 1, 2015
Since our last issue in August, we have continued to monitor countries which present significant risk to issuers and administrators when implementing and operating share plans, and highlighted countries which are not typically onerous.
The results of our analysis are set out in the table below, which ranks 24 major jurisdictions.
We have scored each country by reference to the ease or complexity with which employee share plans can be operated there, taking into account associated securities, employment, tax and data privacy matters. Points have been deducted for onerous obligations such as securities filings and added for advantages such as any favourable tax treatment. Our findings are based on share awards granted by a listed overseas parent.
Since our last issue of ECB news in August, there have been no material changes in the law so as to move the country rankings in a significant way.
One notable change which did result in a movement to country rankings is the introduction of a revised qualifying regime in France, which sees France move up 4 places. This change in France, through the introduction of 2oi Macron, has generated much interest by a significant number of international clients.
However, in order to take advantage of the new law, shareholder consent will be required - it is unlikely that general authority which may have been previously given to operate foreign plans will be sufficient for these purposes.
Further details of this change were published by us earlier this year, please visit Changes to French qualifying plans.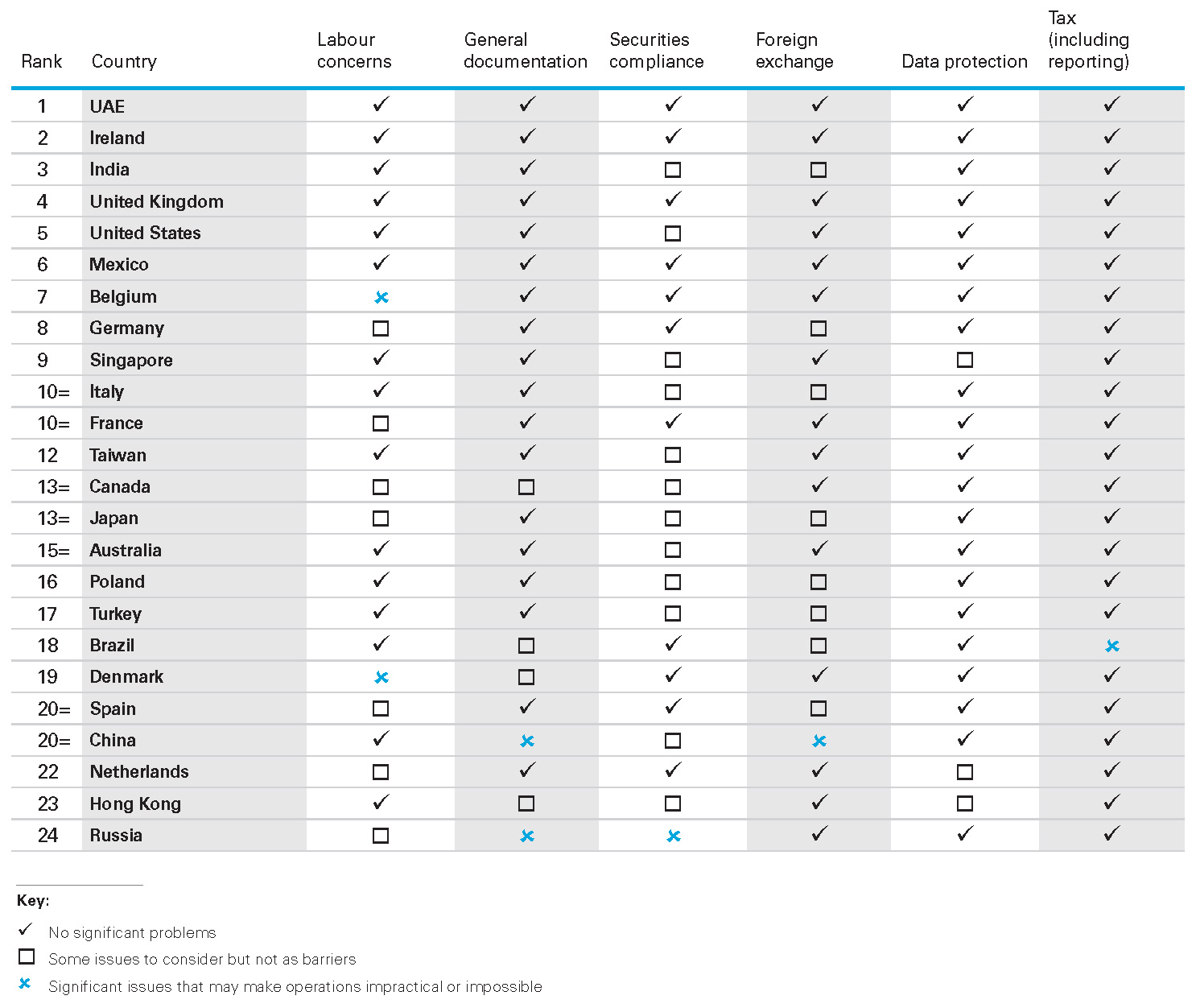 Click to view full image
This publication is provided for your convenience and does not constitute legal advice. This publication is protected by copyright.
© 2015 White & Case LLP