White & Case in Germany
With over 2,000 lawyers in 44 offices in 30 countries, White & Case is one of the leading international law firms.
Through its extensive global network, White & Case has worldwide commercial law expertise and in-depth knowledge of industries and markets.
We are proud of our longstanding reputation for providing consistently high-quality legal advice in Germany – we have provided clients with exemplary legal advice on their most important domestic and international matters.
Today, more than 200 attorneys, tax consultants and notaries work across our four German offices in Berlin, Düsseldorf, Frankfurt am Main and Hamburg, advising clients on all matters of national and international commercial law.
We have a 150-year history of legal advice in Germany and our internationally integrated consulting practice makes us one of the largest law firms in Germany.
Our offer
Working at White & Case opens doors to relationships and experiences around the world that will help you build your career. From your first day with us, you will work in a team on some of the best mandates for many of the most prestigious corporations in Germany, as well as worldwide. Your colleagues will support you to take responsibility early on. We pride ourselves on our supportive working environment and non-hierarchical culture.
We offer an exciting, varied and future-focused occupation in a truly global environment where, as an associate, you are given the chance to shape your own career progression and make a real contribution from your first day.
Global experience
We also believe that global exposure is an integral part of becoming a great lawyer and being the best you can be. You will benefit from the combination of our European network and long-established offices around the world.
If you're a globally minded individual eager to work across borders and cultures, you'll relish the chance to work with colleagues from around the world, often on matters that span multiple jurisdictions.
Challenging domestic and international work
As well as high-profile domestic matters, you'll work on challenging, sophisticated and complex cross-border transactions and cases across both the developed and fast-growth markets where rules are still being made.
You can expect a fast-paced, collaborative environment. You will work with colleagues across the global network on multijurisdictional matters and will experience the operational realities of cross-border law.
Diverse and international
Our strong belief in diversity is reflected in the range of social initiatives and networks available to White & Case employees, including:
Our Equal Opportunity Policy, promoting equality at work and ensuring no one suffers unlawful discrimination
Spectrum, an open internal forum aimed at networking and involvement for LGBT lawyers
Our Women's Initiative
Our Colorful Affinity Group, committed to intercultural diversity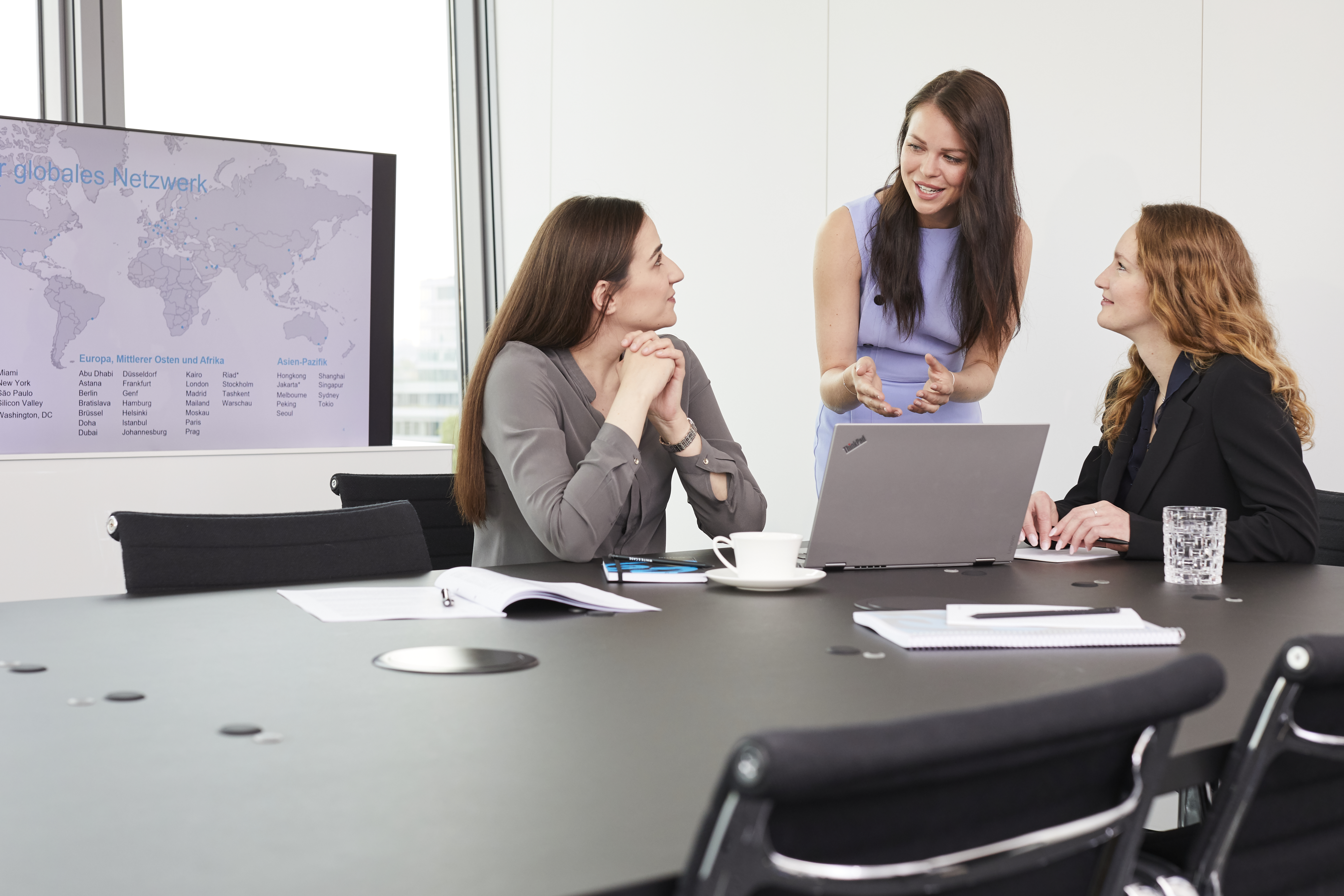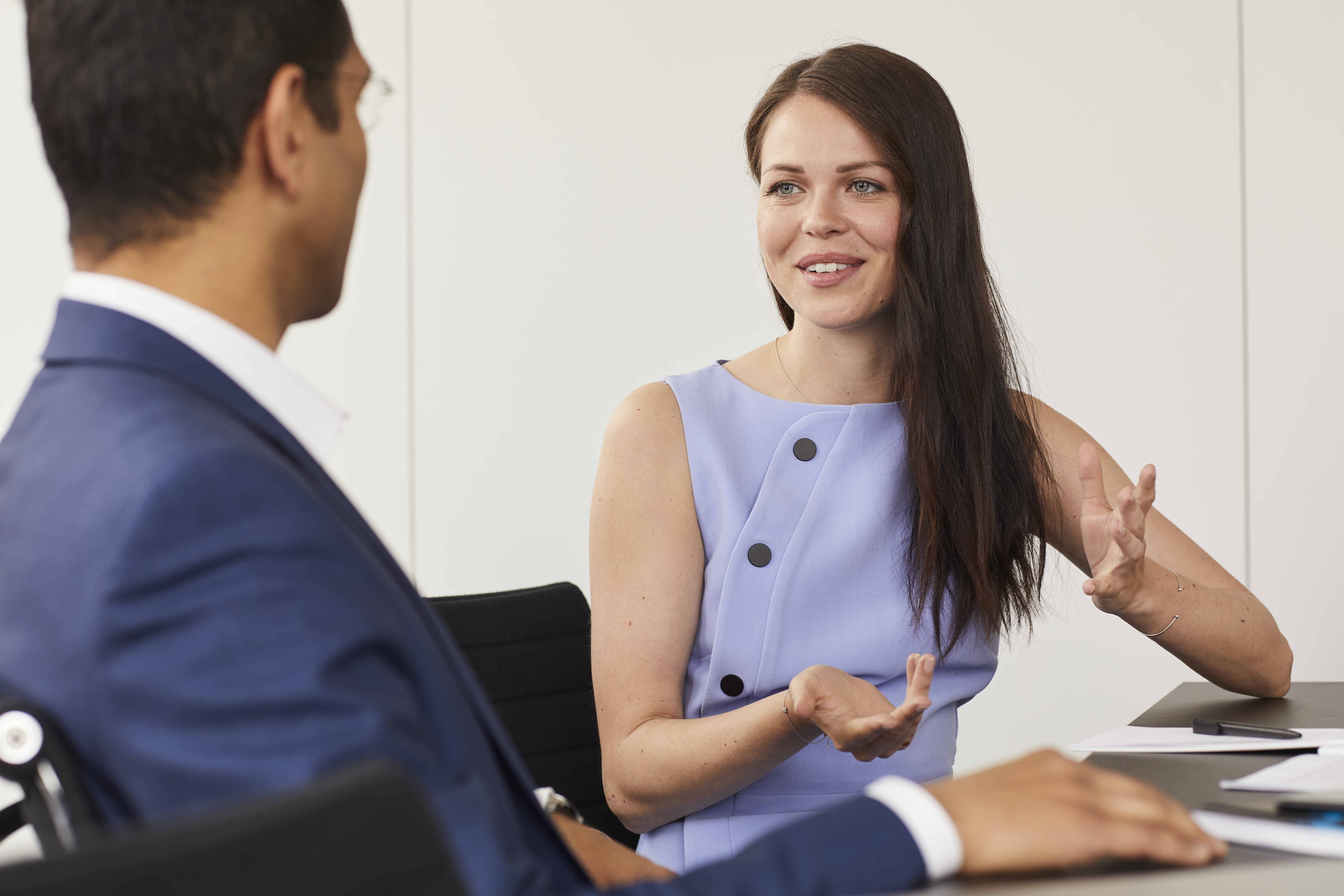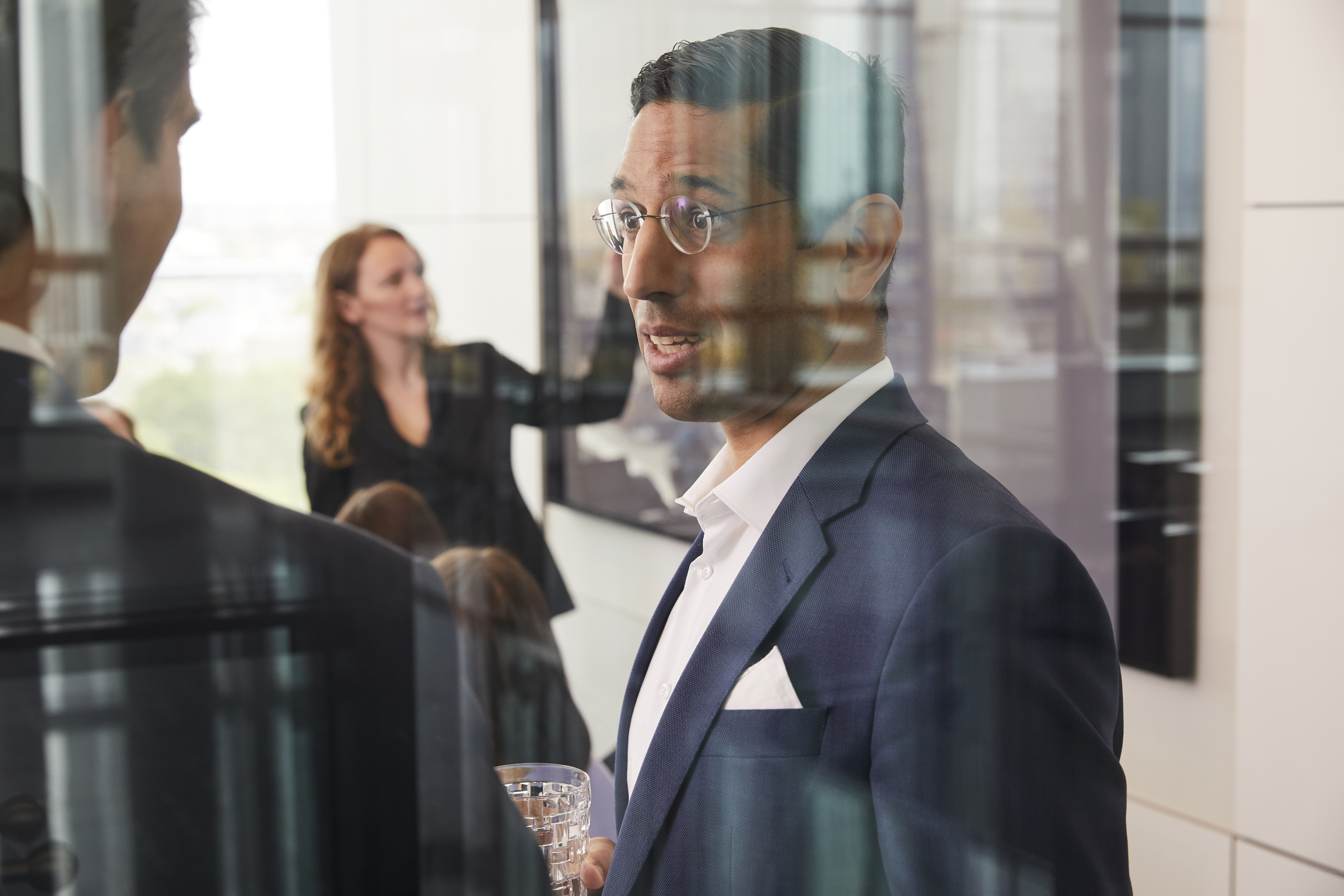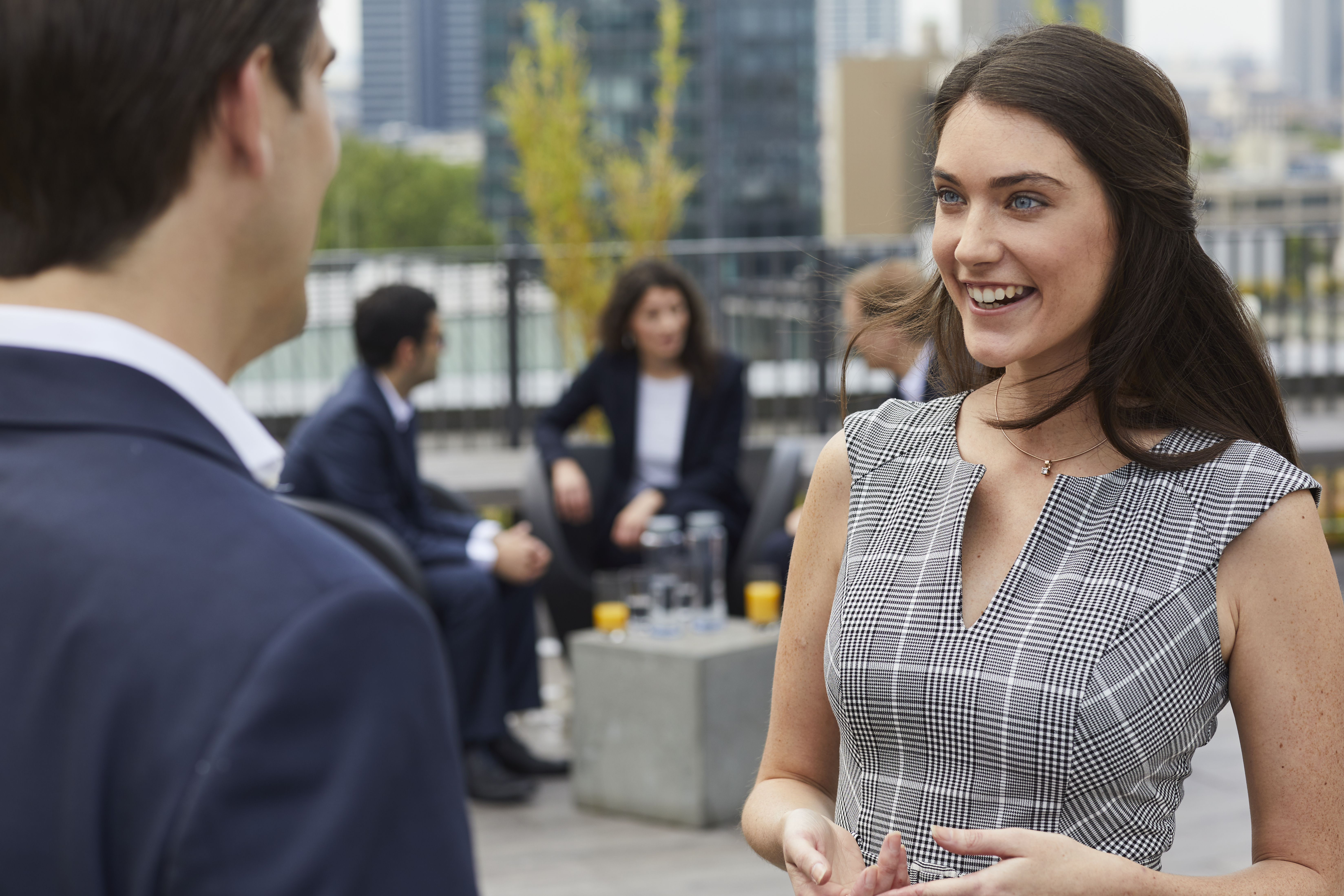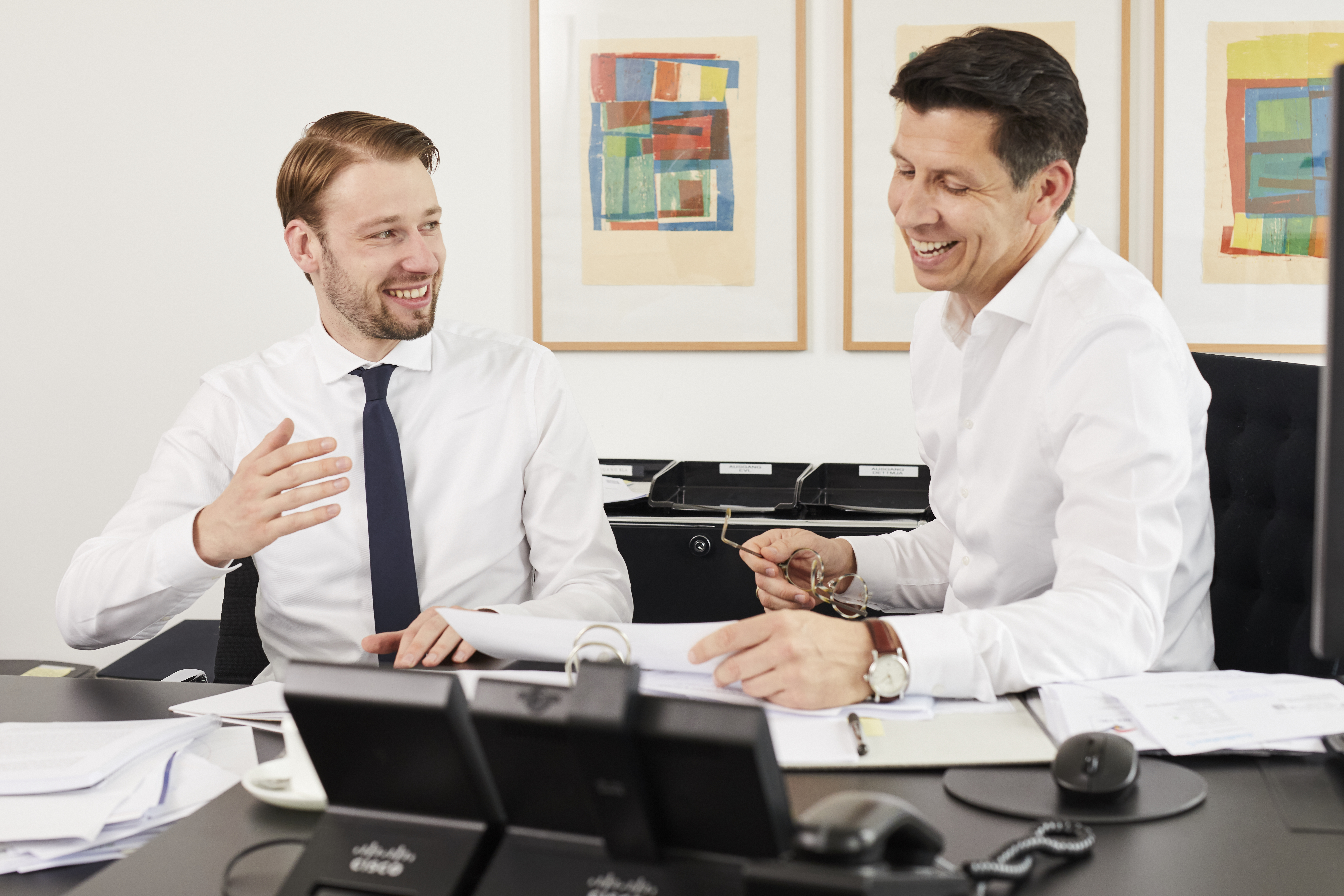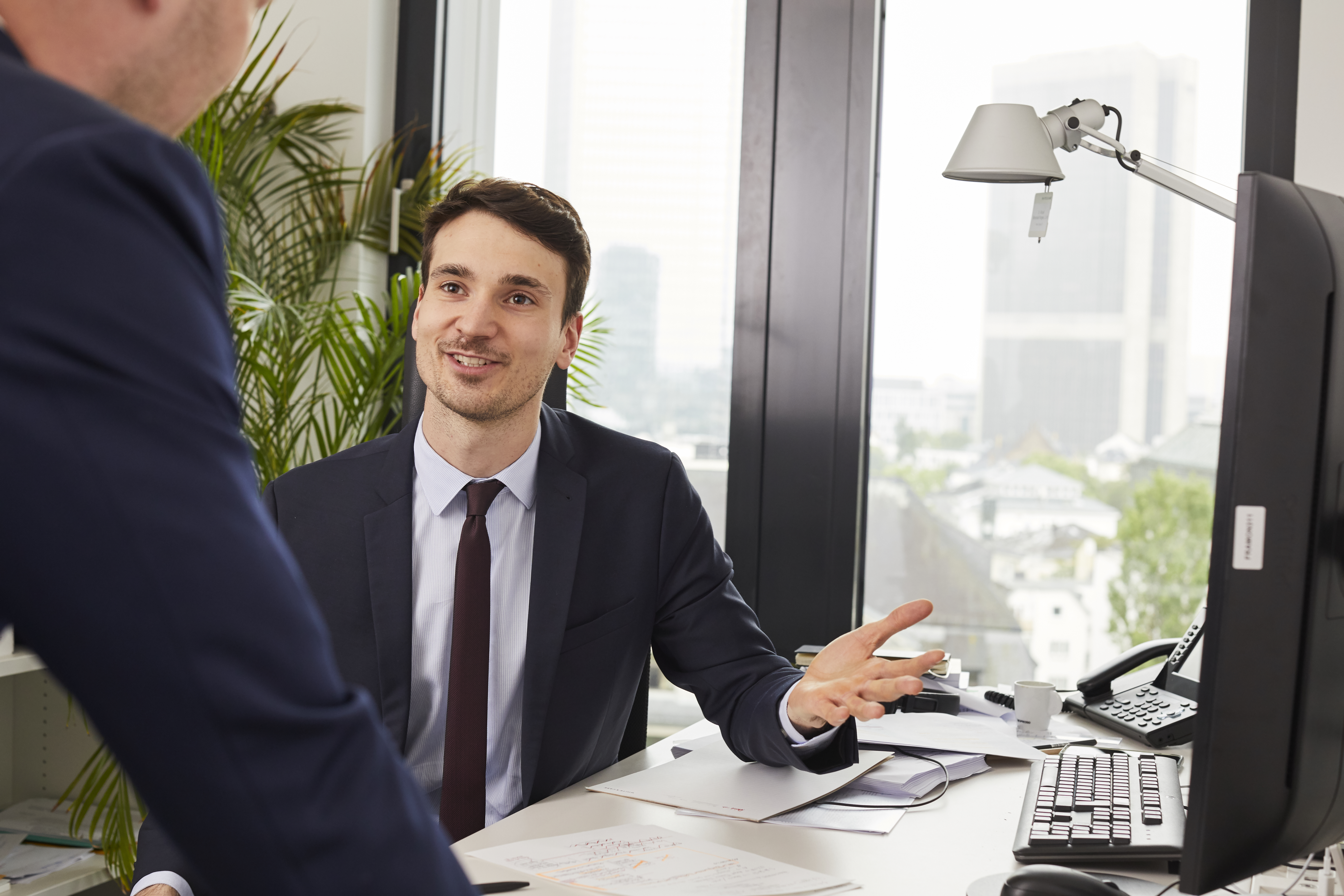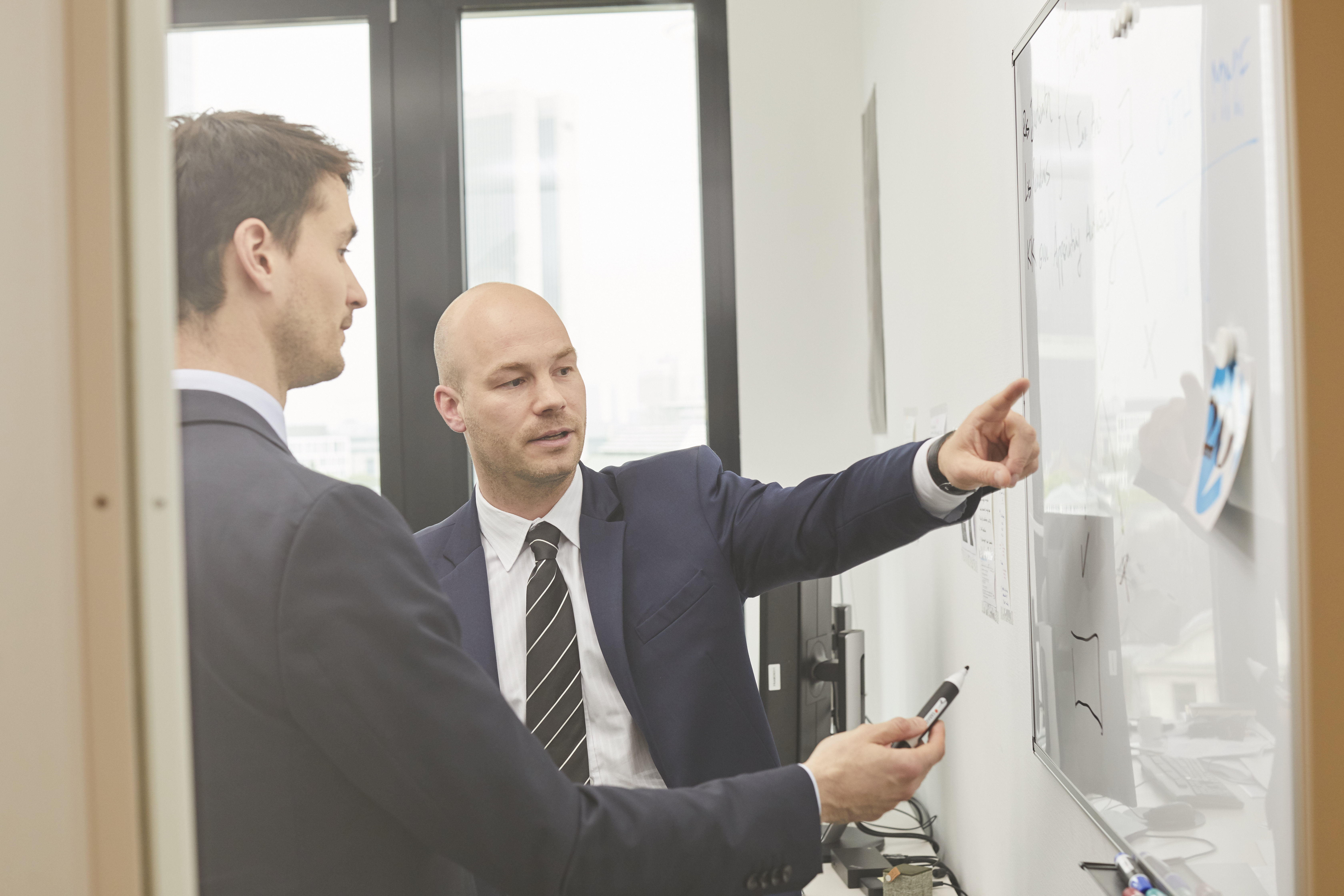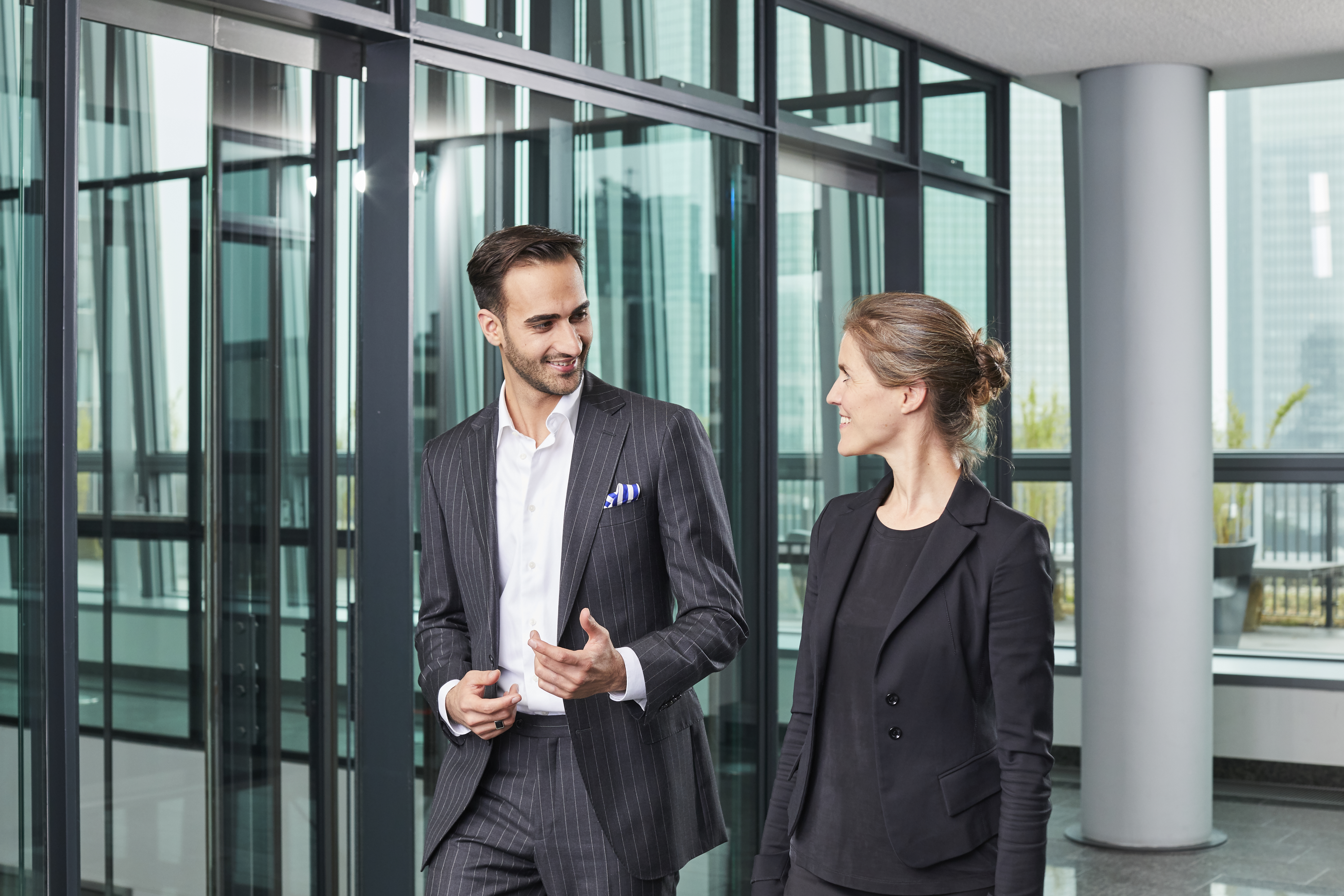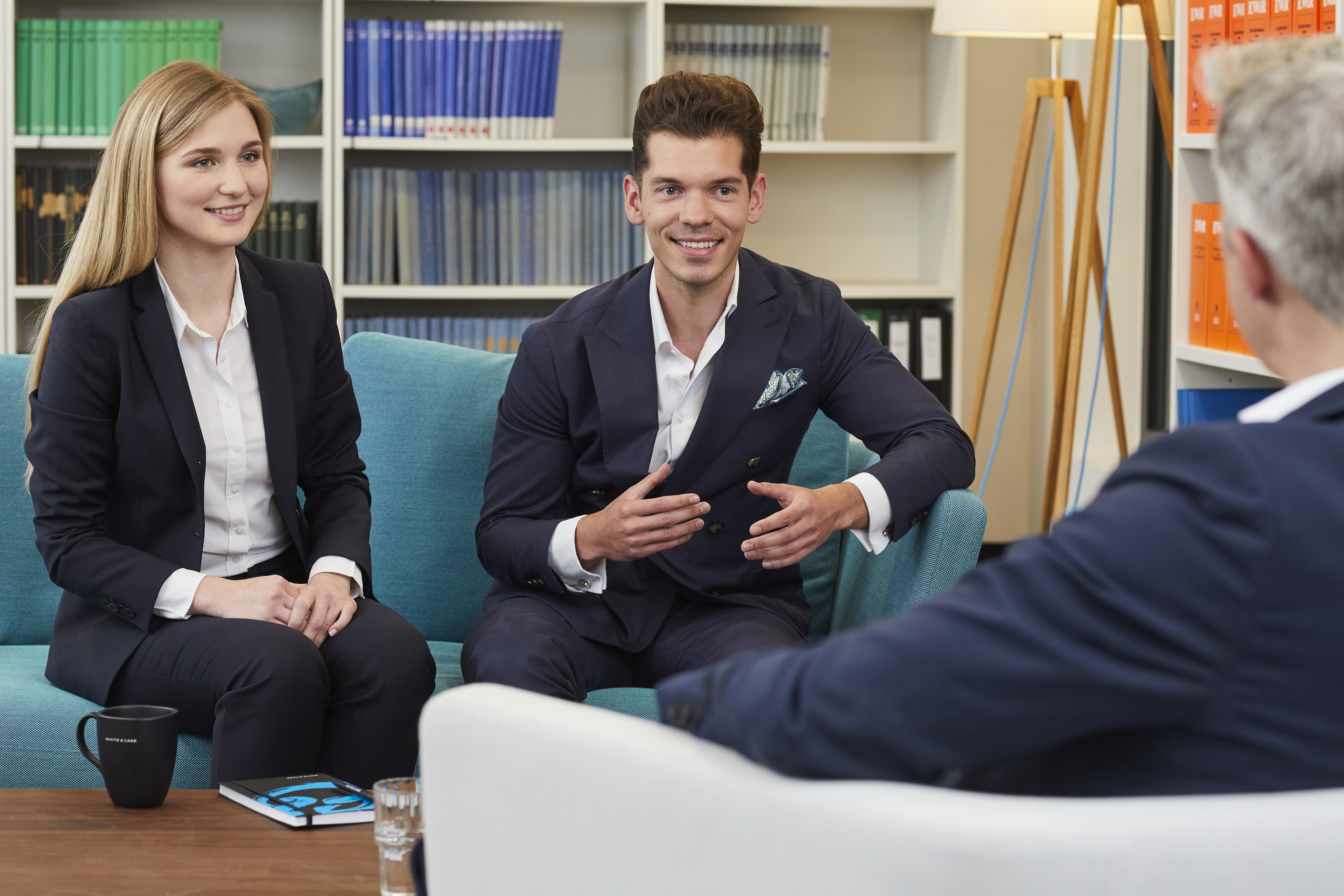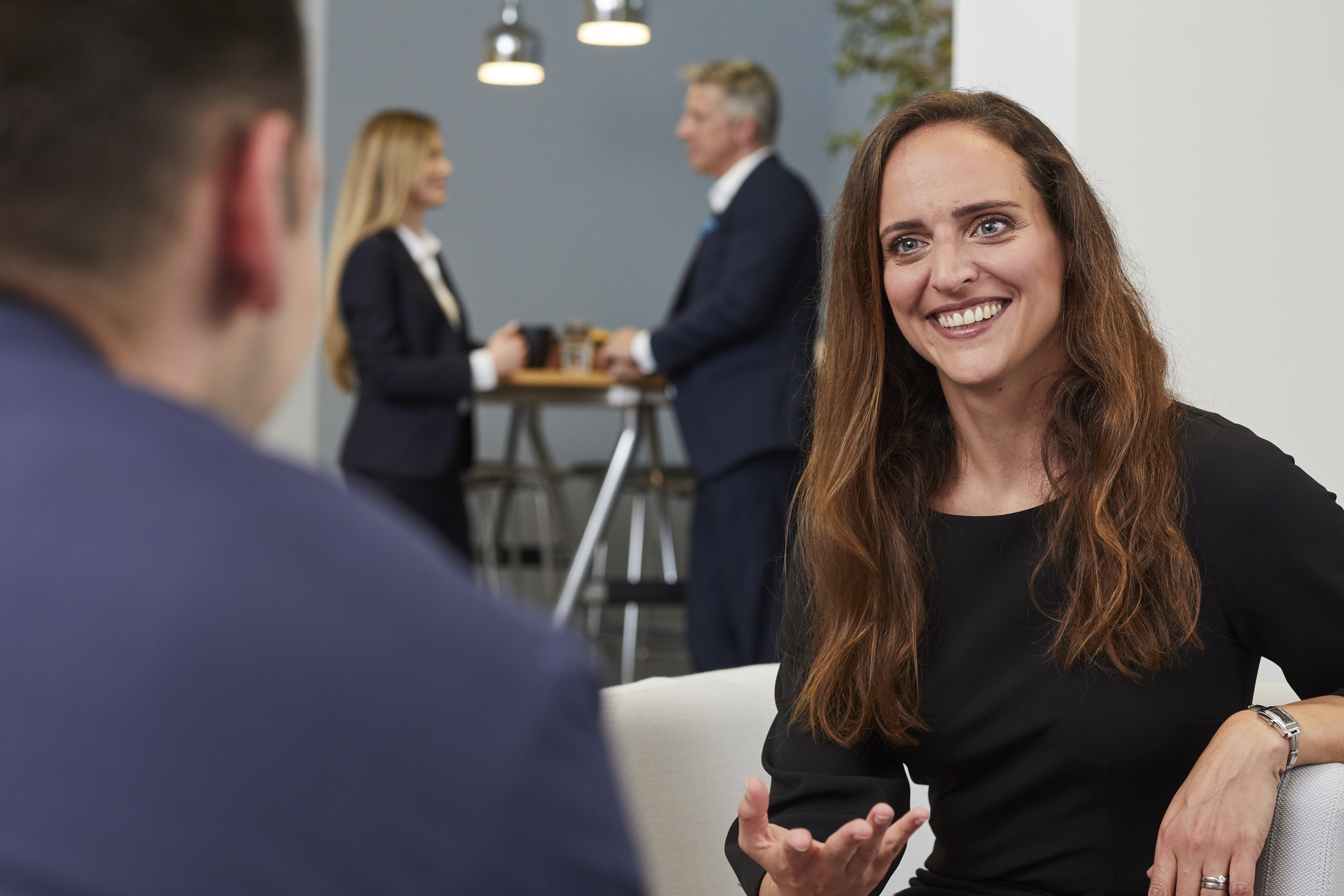 Join us
Accelerate your career with us
When you choose to start your legal career at White & Case, many routes are open to you. Whether you're a legal trainee, a legal intern or a Referendar, we'll make sure you're actively involved in substantive work from the outset.
All new recruits are assigned to a Practice Group. Many of these groups carry out cross-border assignments as part of an interdisciplinary global team. You'll have the chance to strengthen your competencies and develop specialist knowledge. Our strategic commitment to fostering a culture of stewardship and mentorship means continuous supervision, feedback and support.
Germany Virtual Learning Platform
Our Germany Virtual Learning Platform offers law students and graduates the opportunity to gain first-hand insight into life as a White & Case lawyer in Germany and to experience the realities of cross-border law. There is no cost for the platform; it is self-paced to fit around your schedule, and no application form or legal knowledge is required.
You'll gain insight into the fast-paced cutting-edge projects our lawyers work on and gain valuable skills by undertaking true-to-life legal tasks. This learning experience will be recognised on our application forms and it is a great way to demonstrate your interest in law and White & Case.
Wherever you are based, we want to give everyone the opportunity to get to know us.
The platform is:
Openly accessible and free of charge
100% virtual and online
Self-paced to fit around your schedule: You'll need a maximum time commitment of two hours to complete the learning platform
Predominantly in English to reflect the working reality at White & Case Germany
Model work to compare with your work
Register for the virtual learning platform here.
Legal trainees (Praktikanten)
We invite committed law students to gain insight into our daily practice of the law — in our German offices and all Practice Groups. For our current vacancies, please click here.
Legal interns (Juristische Mitarbeiter) and Referendare
If you have already completed your first degree, we offer you the opportunity to work in one of our German offices to discover what makes working at a global law firm so special. Experienced lawyers will provide mentoring and support for you during your time with us. For our current vacancies, please click here.
Trainee programme
At White & Case, we recognise the importance of successfully completing the bar exam, and we provide extensive support for trainees preparing for their exams. This includes bar review courses, together with Kaiserseminare, as well as access to the Alpmann Schmidt online exam course.
You will also be able to use the Alpmann Schmidt Jura App, indexed digital learning cards which will help you focus on the formal requirements of the state bar exam.
Monthly specialist lectures give you insight into topics and working methods in individual practice groups, with discussions on examples of best practice as well as traditional questions in a variety of legal areas.
Our in-house seminars, trainee parties and annual celebrations give you the opportunity to build and expand your professional networks and get to know your colleagues in informal settings.
Trainee Stage (Wahlstation) Abroad
We encourage candidates who have already worked for us (ideally as part of their Anwaltsstation) to complete their Wahlstation in one of our international offices. You will work with a partner to find the right destination as part of your career planning process.
Training and Development
You will be assigned a Supervisor, Mentor and a Buddy who will provide you with assistance throughout the process, and will adequately challenge you to find your passion in the law and reach your full potential. Our training and mentoring opportunities, delivered by leading practitioners across our practice groups, will help you to become a great lawyer.
As a truly global firm, we provide our graduates with unique opportunities to work on international matters — both commercial and pro bono — with our large global network of offices. We develop associates with a global mentality and international skillset. As part of this, we also offer international opportunities (including rotations) to our junior Associates.
Of course, some of your training will be more formal. You will complete both compulsory and elective modules of the Practice Legal Training provided by the College of Law, during your induction and over the course of your graduate program. We also run in-house training, specialist seminars and workshops for graduates, which you're encouraged to attend.
As you manage and plan your career, both during and after your graduate program, you'll have plenty of support. Our Associate Career Framework lets you know exactly what's expected of you as an associate at each stage of your development and is supported by an unmatched global program of training courses.
FAQs
How can I apply?
To search and apply for job vacancies, please visit our Germany Careers page, which provides a direct link to our application portal. You will need to submit an online application form where you will also be able to upload relevant documents, such as your CV. If you have any questions, please contact the Recruiting team.
Which documents am I required to submit?
We require a cover letter, CV, high school diploma, examination certificates, proof of achievement and employers' references.
What should be included in my cover letter?
We would like to know what motivates you to apply for the role. Your cover letter should also include your preferred location, your preferred area of the law and, if applicable, your preferred contract duration.
How far in advance must I apply?
We do not have an application deadline for interns, as we recruit on an ongoing basis throughout the year. Nevertheless, an early application can increase the chances of finding an open position in your preferred field.
What happens to my application after I submit it?
Your application will be reviewed by our Recruiting team and the relevant partner or team. If you are shortlisted, you will be invited to a face-to-face interview at the respective location.
Can I complete an internship at an office in another country?
You are welcome to apply directly to any of our offices via the relevant location careers website. You can use our location overview to find our career site for each office, where you can apply directly.
Can I apply with a foreign degree or as a paralegal?
We review each application individually and check whether we can offer you a suitable position according to your qualifications. However, we would like to point out that we are mainly looking for Germany-qualified candidates.
When can I start an internship?
Ideally, you should apply for an internship in your fourth semester. Our experience shows that from this point on, our lawyers can easily integrate interns into their work and entrust them with more challenging tasks.
How long should the internship last?
In order to give you a broad range of insights during your internship, we recommend a period of at least four weeks.
I have further questions about my application, whom can I contact?
If you have any further questions, please do not hesitate to contact our Recruitment team by email at [email protected] or by telephone at +49 69 29994 0.
Title
Inside White & Case
W&C Publications
An interesting mix of global and domestic work in Frankfurt [76351]
Frankfurt associate Thorsten Rohde on why White & Case is a great fit [76356]
Next generation lawyers network in Frankfurt [76361]
German students talk about their London internship [78856]
Frankfurt international lawyer Miquel on joining a truly global team [78851]
First impressions from Dusseldorf local partner Thyl Hassler [78861]
Who we're looking for
There is no such thing as a typical White & Case lawyer. We're proud to recruit people from all walks of life, from different backgrounds, and with widely varying personalities.
Even so, there are a few special qualities we always look for. Intelligence and drive are essential. Your interest in us suggests you have the ambition and determination to become a high-flying global lawyer.
Next, the way you think is crucial. You'll enjoy the intellectual challenge of analysing how the law works and being creative, yet commercial, in how you interpret it. Your clients will come to depend on your lateral thinking, your focus on detail, and your ability to resolve complex issues and structure international transactions.
You're a team player, on whom colleagues can rely to perform tasks accurately, efficiently and on time. Integrity is vital too. Not only to maintain your clients' and colleagues' trust, but to uphold our reputation. In other words, your professional standards have to be beyond question.
You'll also not be afraid of hard work, as you'll be working for a leading global law firm where the client always comes first. You're expected to ask questions about your work or seek feedback on your performance — that's why we have an 'open door' policy. You will work in small, focused teams, and never be short of information about matters you're working on or how you're doing.
If you're up for the challenge, then this is the place to be.
"What made my secondment to the New York office so exciting was the opportunity to learn about other cultures. However, the office and practice area are similar to Germany. I believe this shows the global character of White & Case very well."
Matthias Bogusch
Associate, Frankfurt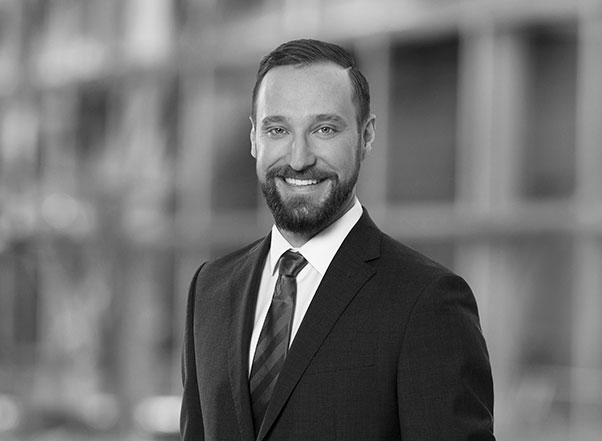 "During my studies, I did an internship at White & Case in Frankfurt in the Real Estate practice group. I really liked the atmosphere right from the beginning and I wanted to get to know the Firm better. That's why I applied for the legal traineeship after completing my first state exam."
Sandra D'Ascenzo
Associate, Frankfurt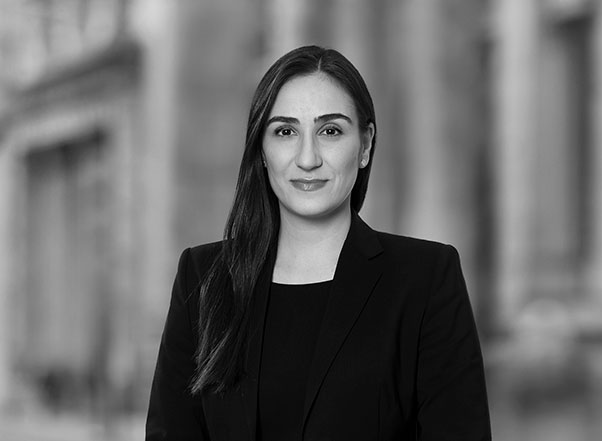 "There is no stereotype lawyer at White & Case, we are globally minded and that's what makes working here so exciting."
Carola Boeckmann
Associate, Hamburg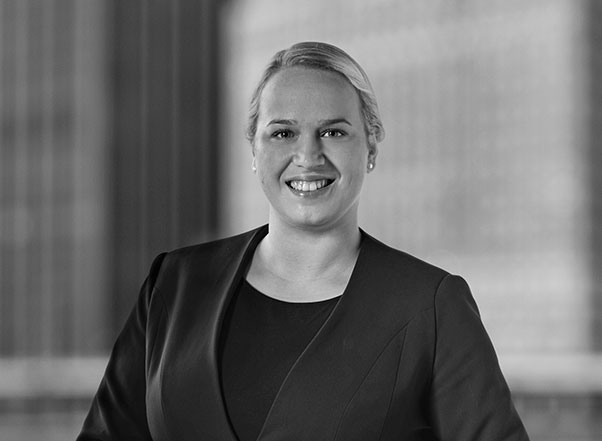 "White & Case has always given me the opportunity to learn on the job and develop my skills as a lawyer."
Ingrid Wijnmalen
Partner, Frankfurt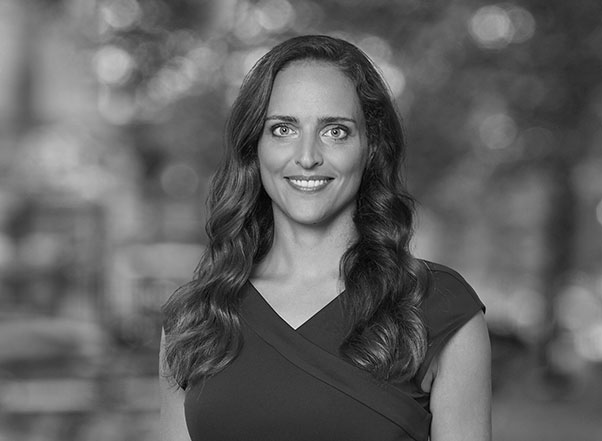 "The partners here are really supportive and give you responsibilities really early on. That gives you experience and makes you a good lawyer."
Anna Dold
Associate, Frankfurt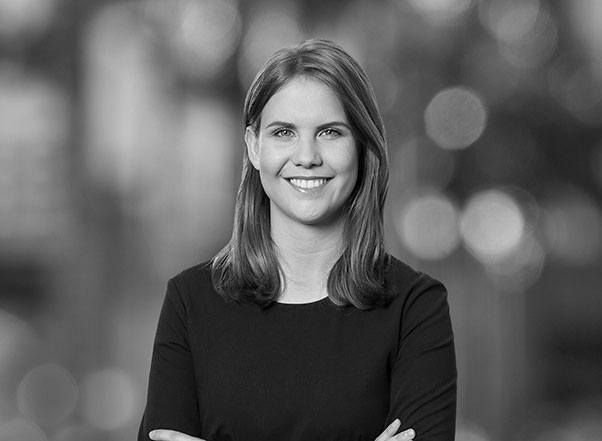 Meet our recruitment team
Want to know who'll be involved in your recruitment selection? Here you can put a face to the name before you meet them in an interview, on placement, or at one of our open days.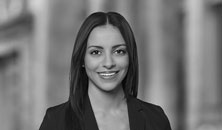 Dounia Boujddayn
Legal Recruiting Coordinator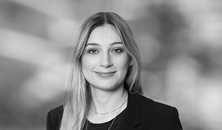 Marie Bretschneider
Legal Recruiting Coordinator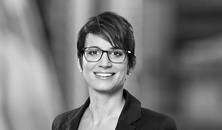 Eva Niederlechnerova
Legal Recruiting Coordinator
Events
If you're thinking seriously about a career in law, it's vital you join a firm that "feels right." So meet us at career fairs or join our open days and other events - so you can find out if White & Case is the right fit for you (and vice versa).
Schedule of events
White & Case Webinar "Mergers & Acquisitions"
9. Juni 2020 | online
LTO Karrieremesse Rhein/Main
16. Juni 2020 | online
Sticks & Stones digital
29. Juni 2020 | online
BLS Absolventenmesse
30. September 2020 | online
Contact us
We're keen to hear from you!
You can apply for a current vacancy at White & Case online.
As well as a current CV and covering letter, applicants will need to provide qualification certificates (for example, high school diploma, examination certificates, proof of achievement, employers' references etc.). Your cover letter should include your location, desired legal area and, if applicable, preferred duration of contract.
To contact our legal recruiting team, please email [email protected] or call +49 69 29994 0.
150
year history of legal advice