Jason Y. Ng, Head of Debt Capital Markets Legal at BNP Paribas Hong Kong
White & Case Alumni Spotlight
Jason Y. Ng, Head of Debt Capital Markets Legal at BNP Paribas Hong Kong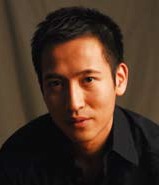 Jason Y. Ng, an alumnus of White & Case's New York and Hong Kong offices, is a blogger, published author, part-time model, singer, photographer and food critic—all in addition to his day job as the head of Debt Capital Markets (DCM) Legal at BNP Paribas Hong Kong. His blog, As I See It , is a bi-weekly commentary on Hong Kong's culture and politics and its popularity led to the publication of his first book, Hong Kong State of Mind, which features 37 essays on various facets of life in the Asian metropolis. As a writer and an in-house lawyer, Jason has found a fulfilling balance between maintaining his legal career and pursuing projects he is passionate about.

Jason was born in Hong Kong but moved to Italy for boarding school. He obtained his undergraduate degree at the University of Pennsylvania and his law degree at the University of Toronto. In 2001, Jason joined the securities group at White & Case's New York office where he represented underwriters and issuers in debt and equity offerings. His work also included IPOs, Rule 144A and Regulation S offerings, private placements and structured finance transactions. In 2005, Jason decided to make a change. "Ever since I left Hong Kong for boarding school in Italy, I had been drifting from one city to another on a four-to-fiveyear cycle," Jason described. "I had always been curious about living in Hong Kong as an adult." After five years in the city, Jason left New York for his childhood home and transferred to the Firm's Hong Kong office to begin the next chapter in his career.
After six years with White & Case, Jason joined BNP Paribas in 2007 as Legal Counsel and was promoted to Head of Debt Capital Markets in 2010 as the DCM practice and its headcount began to grow. "As the head of DCM, I manage a team of lawyers overseeing all aspects of a debt offering from origination to execution, pricing and settlement," Jason said. "Essentially any debt transaction in the Asia-Pacific (ex-Japan) region will come through my team. The workload is tremendous, especially given the recent surge of activities in RMB-denominated debt, and it keeps us busy all year round." Jason's coverage encompasses high-yield and investment-grade bonds, loan participation notes, covered bonds and tender and exchange offers. In his role as head of DCM, Jason's day-to-day activities include negotiating debt documentation, managing external counsel and traveling throughout the Asia-Pacific region for drafting sessions, negotiations and pitch presentations with clients.
With such a busy workload, how does Jason find time for his blogging, writing and other pursuits? "No TV!" he says. He also credits the flexibility of his position at BNP Paribas with allowing him the time for other pursuits. Jason explains, "I never had any spare time when I was in private practice and now that I have my evenings and weekends free (most of the time), I can do all the things I have always wanted to do." In addition to crediting his family for most of his achievements, Jason also acknowledges that his experience at White & Case equipped him with the valuable skills necessary for success in both his legal and non-legal careers. He especially recognizes three mentors— Maureen Brundage, Ken Ellis and Martin Glass—who taught him "to pay attention to every detail, to stay calm even in the most impossible of situations and to have a sense of humor no matter what." Jason also credits his time at the Firm with teaching him how to leverage resources and expertise within a large global network, a skill that is certainly useful at a multinational investment bank.
With one book already published, Jason has no plans to slow down his blog or his budding literary career. "My plan is to publish a collection of short essays every two-three years. The next step will be short stories—fiction is always more challenging and requires much more time and commitment. As is the case for many writers, I hope to publish a full-length novel someday— but that will be a few years away."