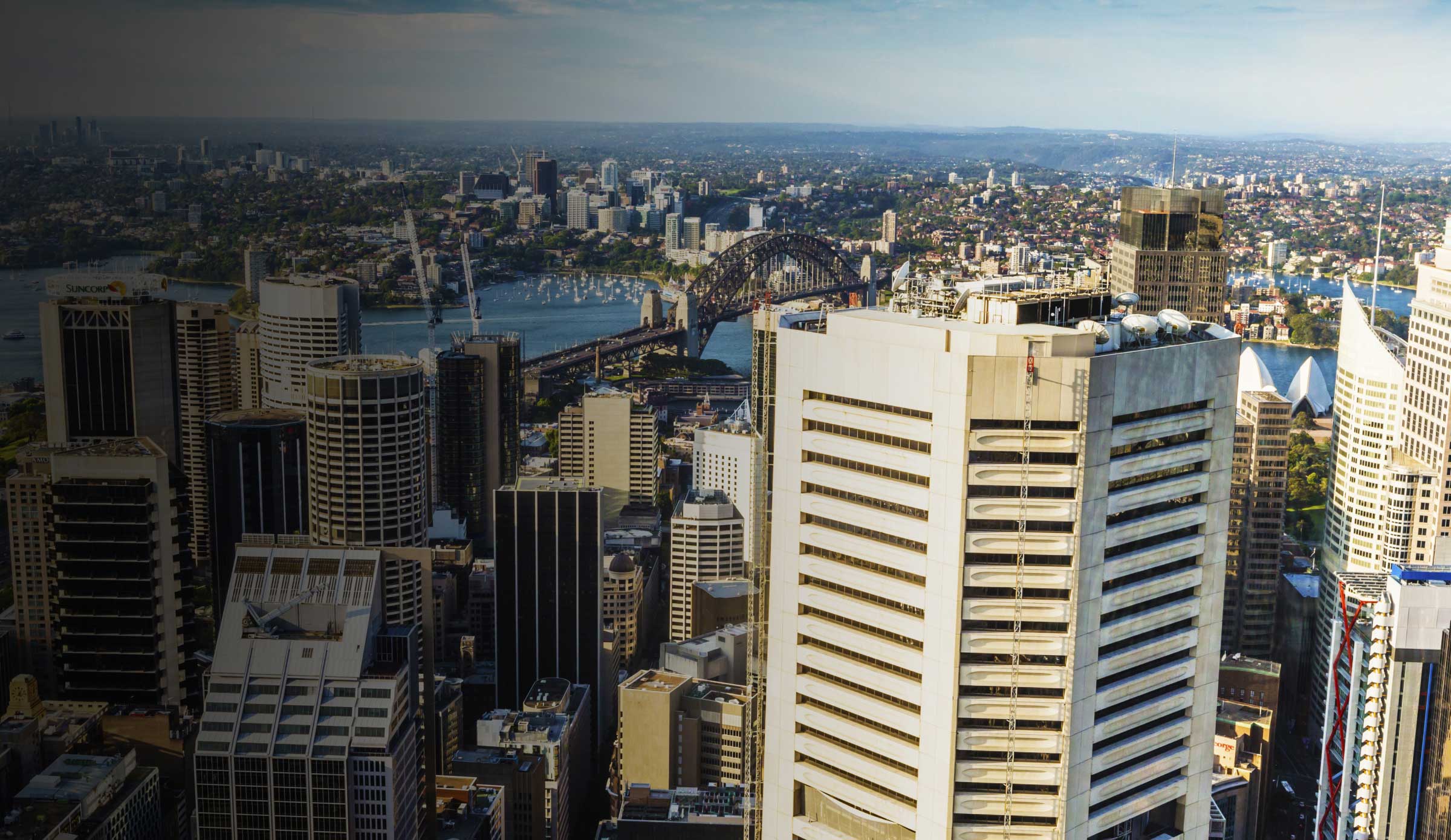 Australia Students & Graduates
Our Firm
Over the past 100 years, we've built an unrivalled network of 45 offices in 31 countries. That investment is the foundation for White & Case's client work in 180 countries today.
Many White & Case clients are multinational organisations with complex needs that require the involvement of multiple Firm offices. Our reputation is built on an ability to execute tough deals in challenging places, whether at the highest levels of global corporate life, in transitioning markets or across our London-New York axis.
Our teams in Melbourne and Sydney work with clients in every state of Australia across the Asia-Pacific region and around the globe on all aspects of the energy, infrastructure and mining & metals sectors, and on high-profile public market and private equity M&A transactions.
We offer clients legal services throughout the full life cycle of their projects, including environment & planning, project structuring, project development, project finance, corporate advice, M&A, litigation and arbitration.
We are proud of our achievements—global revenue of more than US$2.39 billion, three practices rated Band 1 in Chambers Global, top ranked for diversity and pro bono programs.
In Australia, we are ranked Tier 1 by The Legal 500 for Project Development and Project Finance, and in the wider Asia-Pacific region; and ranked 1st by deal value for Asia Pacific Infrastructure Finance by IJGlobal in their 2019 League Table.
If you want to work on high-profile projects with a globally minded and diverse team, you're one of us. As a White & Case graduate in Australia, you'll work on challenging, sophisticated and complex cross-border matters across both the developed and fast-growth markets where rules are still being made (often with our help). We'll support you, give you real responsibility and welcome you as an integral member of our team from day one.
Your learning curve will be steep and you can expect to work hard, learn constantly and build the skills and contacts that will last throughout your career. With three seat rotations, including opportunities for an overseas seat in one of our Asia-Pacific offices, plus extensive training and development, expect to work on large-scale matters that span borders and legal jurisdictions.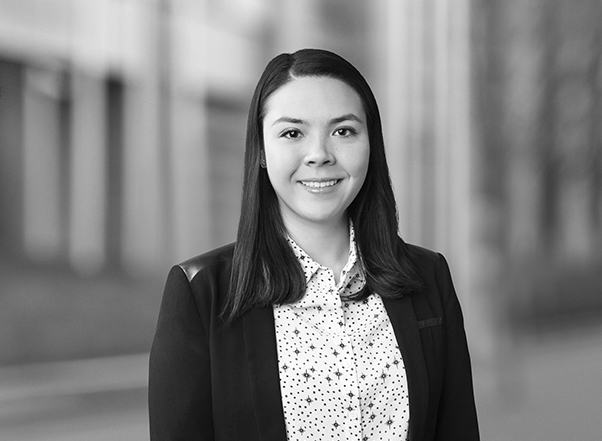 I wanted to be a part of a global firm — a firm that could give me opportunities to travel, to work on cross-border matters and with international clients.
Chenez Dyer Bray
Associate, Melbourne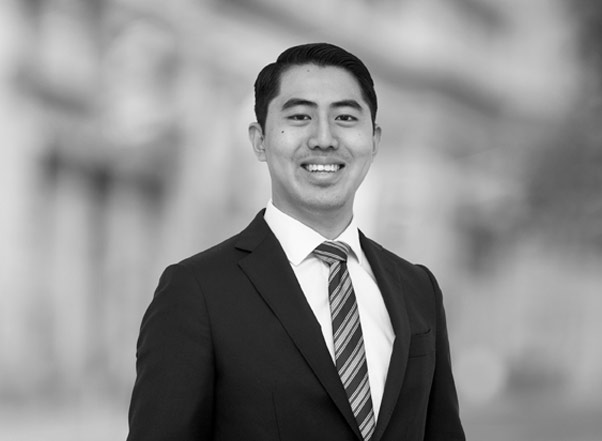 White & Case is the best place to start your legal career given the incredible training and learning opportunities offered by the team in Australia.
Kevin Chen
Associate, Sydney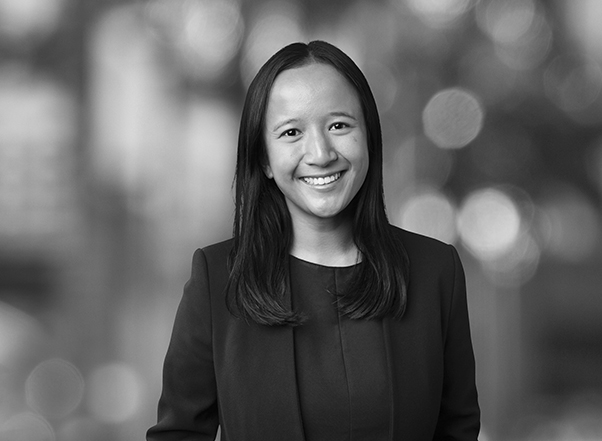 You can really tell that White & Case has made a concerted effort to hire team members that are diverse, get along and enjoy spending time together.
Jessie Huynh
Associate, Melbourne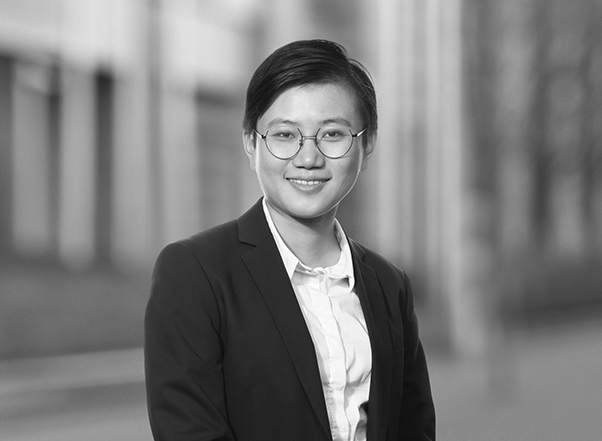 White & Case provides great mentoring and training, and has everything a new lawyer needs to excel in their career.
Yushu Xie
Associate, Melbourne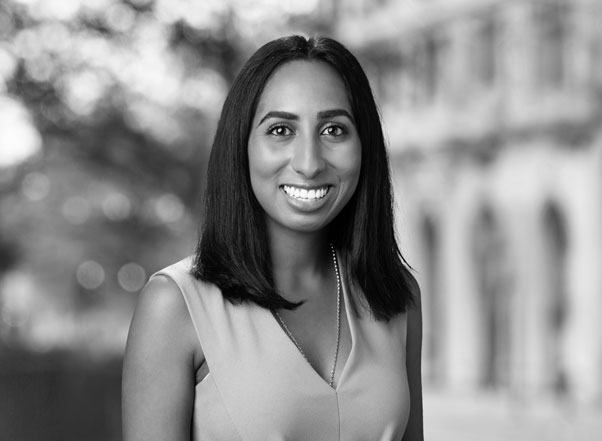 Most of the matters I've worked on have involved other offices—including New York, London, Riyadh and South Africa -—and this has been a great way to work with other lawyers in the Firm.
Ruveena Kaliannan
Associate, Melbourne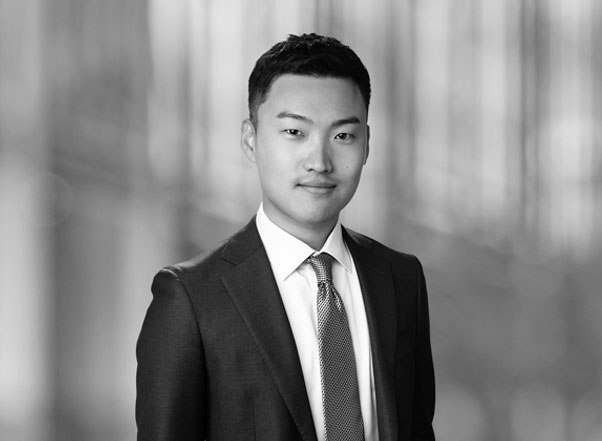 I've been lucky enough to assist in multiple headline-making deals for both the M&A and Asset Finance teams.
Justin Chang
Associate, Melbourne
Diversity and Inclusion
There is no such thing as a typical White & Case lawyer. We are proud that our people come from diverse backgrounds and cultures. Between us, we represent 110 nationalities and speak 87 languages, which is vital to our ability to effectively represent our diverse clients around the world.
We attract people with a global mindset, who prioritise learning about different cultures, experiences, languages and viewpoints.
As well as our 26 local women's networks globally, we have nine affinity networks worldwide. All employees, no matter where they are located, are invited to join any of our affinity networks, including as an ally. In Australia, our offices host a number of events each year for employees and clients that support our Global Women's Initiative and other global affinity networks such as our Spectrum LGBT+ network.
Our offer
If you're thinking seriously about a career in law, it's vital you join a firm that feels right. That's why we offer the opportunity to connect with us at various law student events, a virtual learning program and vacation clerkships—so you can find out if White & Case is the right fit for you.
Explore the many different opportunities we provide so you can learn more about our Firm and the work we do.
A Vacation Clerkship is a great way to experience first-hand what life is like as a graduate at White & Case.
As a part of our four-week vacation clerkship in either our Melbourne or Sydney office, you'll be welcomed into our team, where you'll undertake a number of meaningful and challenging tasks.
You'll have the opportunity to attend client meetings, work on pro bono matters, and broaden your understanding of large cross-border transactions and matters.
Throughout the clerkship, you will:
Learn about the Firm and our practice areas in Australia and the wider Asia-Pacific region
Discover our graduate program, including our overseas seats
Join in social events, network and get to know our people
Have continual support and feedback through your allocated supervisor mentor and buddy

Upcoming opportunities and key dates
Sydney Winter Vacation Clerkship 2022
When can I apply? 21 March – 24 April 2022
Who can apply? Law students studying in Australia looking to start as a graduate in 2024 or 2025
The Sydney Winter Clerkship takes place 27 June – 22 July 2022 - Dates are adjusted for those studying in trimesters
Melbourne Vacation Clerkships 2022 – 2023
When can I apply? 1 July – 14 August 2022
Who can apply? Law students studying in Australia looking to start as a graduate in 2024 or 2025
Melbourne clerkships will take place 21 November – 16 December 2022 and 26 June – 21 July 2023, subject to any changes
Close
You will join a diverse group of globally minded graduates for our 18-month program. Expect to take on real responsibility, continuous learning and development, and feel supported at every stage.
Our Graduate Program offers three rotations and you'll be in the driving seat when it comes to your career. Almost all our work is cross-border, so we need mobile lawyers with international experience, outlook and networks. With this in mind, we offer a high level of mobility throughout the program, domestically across Melbourne and Sydney, as well as into our Asia-Pacific offices.
You'll rotate through three six-month rotations, to fully equip you with the necessary skills to become a skilled, global commercial lawyer. To gain contentious experience, you can choose rotations in our Disputes and Environment & Planning teams.
Alternatively, if contentious work is not for you, you can choose transactional rotations across our Projects, Project Finance and Corporate teams. We support domestic rotations across our Melbourne and Sydney offices to build your connectivity across our Australia team. Your personal preferences are important and we'll take them into account when finalising your seat rotation.
Close
Our graduates are assigned a Supervisor, Mentor and a Buddy for each rotation, whose job it is to expand the skills, knowledge and experience you need to become the best lawyer that you can be.
Of course, some of your training will be more formal. You will complete both compulsory and elective modules of the Practice Legal Training provided by the College of Law during your induction and over the course of the first six months of the Graduate Program. We also run in-house training, specialist seminars and workshops for graduates, which you are encouraged to attend.
Training is also a great opportunity to meet new colleagues from other teams and start building a network of contacts within the Firm, an essential ingredient in your career development.
Close
Most of our clients are multinational organisations, so almost everything you will work on will cover more than one jurisdiction. To help develop a taste for global thinking, we encourage and support a six-month graduate seat rotation in one of our offices across Asia-Pacific and the wider network including Hong Kong, Singapore, Abu Dhabi and Tokyo.
While speaking the local language should help you settle in, it's not vital, as you will be predominantly working on common law matters in English. Wherever you go, we will support relocating you and remain in regular contact throughout your time there to ensure the experience enriches your development.
Close
Women at White & Case – Mentoring Program
Are you a female law student thinking about a career in commercial law but not sure where to start?
The Women at White & Case Mentoring Program encourages students to engage in open discussions with women from White & Case who have worked in the industry and to discuss career aspirations, progression and challenges facing women in the legal profession. The Program will provide mentors with the opportunity to share their knowledge and provide advice to their mentees based on their own career experiences.
The mentoring programs run from October to July for pre-penultimate female law students (first year of any JD program or third year of a double-degree undergraduate) who are ambitious, driven and keen to develop ongoing relationships with their White & Case mentors.
Applications for this program will open 2 August - 5 September 2021.
During application periods, click here to access our online application form.
Our Virtual Learning Program is a great opportunity to discover life as a White & Case graduate and experience the stimulating and challenging reality of working as an international commercial lawyer.
You'll gain insight into the fast-paced innovative projects our teams work on and gain valuable skills on true-to-life legal tasks. This experience will be recognised on our application forms and will demonstrate your interest in law and White & Case.
Join our Australia virtual learning program or any of our global virtual learning programs here.
Our training is comprehensive, the work is innovative, career prospects are unlimited and the rewards are excellent. To find out more, join us at our events.
Virtual webinar sessions
If you missed our recent webinar insight series where we discussed our Australian practice, graduate experience and clerkship application process – you can review these sessions at our virtual orientation page here.
Join us
Ready to apply?
To apply for our Vacation Clerkships or Women's Mentoring Program you will need to complete an online application form.
We fill the majority of our graduate roles through our vacation clerkship process for Melbourne and Sydney so it is highly recommended you apply for a clerkship to be considered for a graduate position.
We understand that every candidate is different, and if you require any additional support throughout our process and program, then please do not hesitate to speak with us.
To contact the Recruitment team, please email [email protected] or call (03) 8486 8000.
To apply for any of our opportunities, click apply during the application period to complete your online application.
For Vacation Clerkship applications, you will also be required to submit a covering letter as part of your application.
Application assessment process
Once you have submitted an online application, our vacation clerkship assessment process includes the following key steps: