Why join us?
White & Case is a global elite firm with a top-tier Australian offering. Our Australian offices focus on infrastructure and energy projects, mergers & acquisitions, project finance and environment & planning in domestic and international markets. We are looking to recruit ambitious globally minded law students to join our vacation clerkship and graduate program.
If you are a team player with a global mindset, the determination to succeed and willingness to take charge of your career, we'd love to hear from you.
Challenging work
High-profile client projects, nuanced local market knowledge and global capabilities define who we are. As a White & Case graduate in Australia, you will work on challenging, sophisticated and complex cross-border matters across both the developed and fast-growth markets where rules are still being made (often with our help). You will be an integral member of our team and have genuine responsibility early on in your career.
Working across borders
Over the past 100 years, we've built an unrivalled network of 44 offices in 30 countries. That investment is the foundation for White & Case's client work in 180 countries today.
Many White & Case clients are multinational organisations with complex needs that require the involvement of multiple Firm offices. You will work in a fast-paced, collaborative environment with colleagues across the global network on multijurisdictional matters, and experience the operational realities of cross-border law. We believe global exposure is an integral part of becoming a great lawyer, and our graduates are encouraged to take up international secondment opportunities, either as a part of their program, or early in their career.
Commitment to growth
We're strategically committed to substantial growth between now and 2020—in numbers of clients, revenue and profitability, and lawyer headcount. For you, the increase in our associate numbers means more opportunity for career advancement.
Download our global recruitment brochure to learn more.
I wanted to be a part of a global firm — a firm that could give me opportunities to travel, to work on cross-border matters and with international clients.
Chenez Dyer Bray
Associate, Melbourne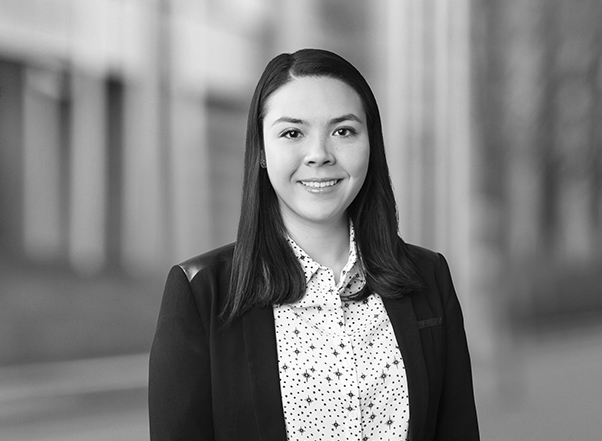 White & Case is the best place to start your legal career given the incredible training and learning opportunities offered by the team in Australia.
Kevin Chen
Associate, Sydney
You can really tell that White & Case has made a concerted effort to hire team members that are diverse, get along and enjoy spending time together.
Jessie Huynh
Associate, Melbourne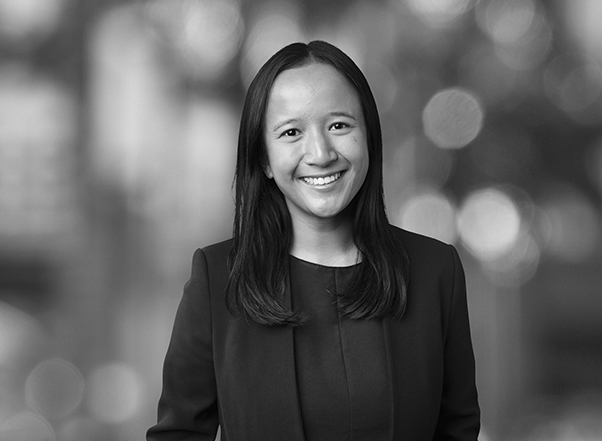 White & Case provides great mentoring and training, and has everything a new lawyer needs to excel in their career.
Yushu Xie
Associate, Sydney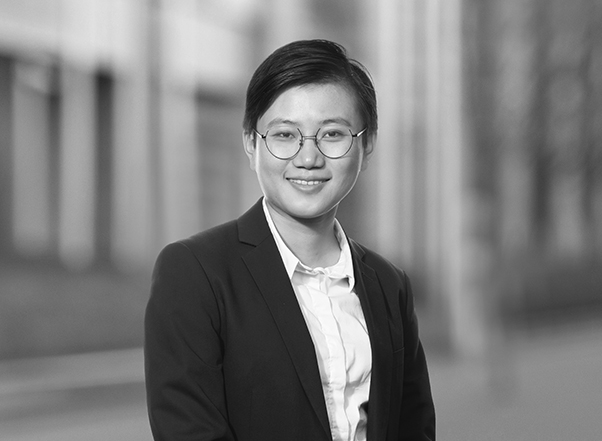 Working at White & Case is a unique blend of being a completely new office that is part of a very well-established global network.
Kirsty Ha
Associate, Melbourne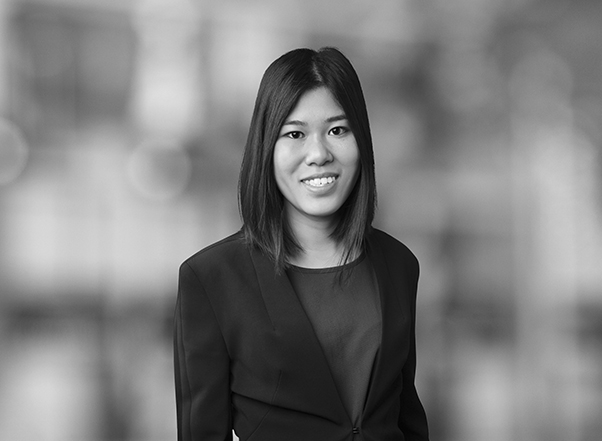 The culture at White & Case is like no other firm I've worked in. It's a close-knit team of caring, supportive, down-to-earth individuals always available to share expertise with juniors.
Adam Freeman
Associate, Melbourne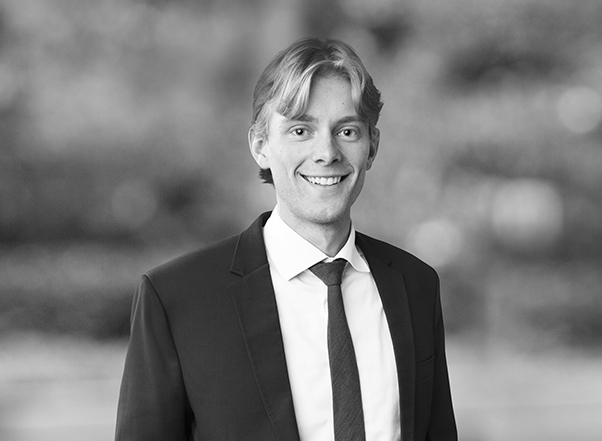 Working in Australia
Our teams in Melbourne and Sydney work with clients across the globe on all aspects of the energy, infrastructure and mining & metals sectors and on corporate M&A transactions.
We offer clients legal services throughout the full life cycle of their projects, including environment & planning, project structuring, project development, project finance, corporate advice, M&A, litigation and arbitration.
Our team works closely with lawyers located in offices around the globe, offering market-leading experience and executing tough deals in challenging places. Whether at the highest levels of global corporate life, in transitioning markets or with our New York and London offices, our lawyers have a reputation for getting the job done.
The huge market demand for infrastructure and the race to secure energy and natural resources in Asia drives our team. With mega-projects such as China's "One Belt, One Road" kicking off, renewable energy transactions, and commodity challenges combined with major players being based in Asia (corporates, commercial banks, export credit agencies, development banks and multilaterals), it is increasingly important for our team to stay coordinated across the region and keep up to date with industry trends, government policies and client developments so the team is well positioned for opportunities.
We were recently named Law Firm of the Year in Project Finance and Development, Australia by Best Lawyers.
A career at White & Case is a move into the fastest-growing sectors of international business. Where others hesitate, we accelerate. Come be a part of it.
Global Citizenship
Through our Global Citizenship initiative, you can feel proud of being part of a Firm that takes its responsibilities as a global citizen seriously and, by leveraging our unique global footprint and ability to collaborate across borders, does work that makes a tangible difference on a wide range of social and environmental issues.
As a graduate in Australia, you will have unparalleled opportunities to do cutting-edge pro bono work on the issues that matter most to you—both locally and cross-border, with many of the world's leading NGOs. Last year, our clients in Australia included Hagar International, Red Cross International, the World Bank, Conservation International, Save the Children, Disability Discrimination Legal Service and the Vance Centre for the Environment. Some of the issues we advised on include gender-based violence, illegal logging, LGBTI issues, trafficking of women and children, compliance with international environmental treaties and corporate governance for charities.
We invite you to read more in our Global Citizenship Review.
Diversity and Inclusion
Inclusion is a business imperative for us. We are naturally diverse because of the work we do, the locations we're in and the type of people and clients we attract. At White & Case, we promote equality at work and an inclusive culture by supporting employee-led diversity networks, flexible working and an open office environment.
Your graduate program, your career
You will be part of a challenging graduate program which gives you genuine responsibility early on—something many firms promise, but few deliver. If you would like to be part of an enterprising team that makes an impact, we'd like to hear from you.
Our program
We structure our graduate program to meet both your short-term career goals and long-term aspirations. So—how does it work?
You will work through three six-month rotations, taking into account your preferences, to fully equip you with the necessary skills to become a skilled, global commercial lawyer.
From day one, you will work on fast-paced, cutting-edge and complex multijurisdictional projects, experiencing the operational realities of cross-border law. You will gain client exposure early on, as you handle substantive matters with first-rate guidance and supervision from leaders in their field.
Structure and support
You will be assigned a Supervisor, Mentor and a Buddy, who will provide you with assistance throughout the process, and will adequately challenge you to find your passion in the law and reach your full potential. Our training and mentoring opportunities, delivered by leading practitioners across our practice, will help you to become a great lawyer.
As a truly global firm, we provide our graduates with unique opportunities to work on international matters—both commercial and pro bono—with our large global network of offices. We develop associates with a global mentality and international skillset. As part of this, we also offer international opportunities as a key part of the graduate program.
Of course, some of your training will be more formal. You will complete both compulsory and elective modules of the Practice Legal Training provided by the College of Law, during your induction and over the course of your graduate program. We also run in-house training, specialist seminars and workshops for graduates, which you are encouraged to attend.
As you manage and plan your career, both during and after your graduate program, you will have plenty of support. Our Associate Career Framework lets you know exactly what is expected of you as an associate at each stage of your development and is supported by an unmatched global program of training courses.
International graduate rotations
Most of our clients are multinational organisations, so almost everything you will work on will cover more than one jurisdiction. To help develop a taste for global thinking, we encourage and support a six-month graduate rotation in one of our offices across Asia-Pacific, including Hong Kong, Singapore and Tokyo.
While speaking the local language should help you settle in, it's not vital, as you will be predominantly working on common law matters in English. Wherever you go, we will support relocating you and remain in regular contact throughout your time there.
Settling in — Induction and training
Before joining your first rotation, you will attend a bespoke two-week induction program entire graduate cohort, designed to equip you with the skills and knowledge necessary to start your career as a graduate lawyer.
Sessions include how to time-record, research skills training, how to manage your clients effectively, advocacy and communication skills, financial and business skills and IT training, to name but a few examples. You will also complete your mandatory modules as a part of the Practical Legal Training, and there are also opportunities to socialise with your cohorts at various events.
Title
Inside White & Case
W&C Publications
APAC recruiter Lauren on grad positions in Australia [72181]
"A really great mix of work!" [72251]
"As a junior, I feel my voice is heard." [72191]
Who we're looking for
There is no such thing as a typical White & Case graduate. We are proud to recruit people from all walks of life, from different backgrounds, and with widely varying personalities.
Even so, there are a few special qualities we always look for.
Intelligence and drive are essential. Your interest in us suggests you have the ambition and determination to become a high-flying global lawyer.
Next, the way you think is crucial. You will enjoy the intellectual challenge of analysing how the law works and being creative, yet commercial, in how you interpret it. Your clients will come to depend on your lateral thinking, your focus on detail and your ability to resolve complex issues and structure international transactions.
You are a team player, on whom colleagues can rely to perform tasks accurately, efficiently and on time. Integrity is vital too, not only to maintain your clients' and colleagues' trust, but to uphold our reputation. In other words, your professional standards have to be beyond question.
You will also not be afraid of hard work, as you will be working for a leading global law firm where the client always comes first. You are expected to ask questions about your work or seek feedback on your performance—that's why we have an 'open door' policy. You will work in small, focused teams, and never be short of information about matters you're working on or how you're doing.
Your strength of character is probably reflected in your interests and activities outside the office. And of course, everyone appreciates a good sense of humour!
If you are up for the challenge, then this is the place to be.
Join us
If you are thinking seriously about a career in law, it's vital you join a firm that 'feels right.' That's why we run vacation clerkships and in-house student events—so you can find out if White & Case is the right fit for you (and vice versa).
Vacation clerkships
A vacation clerkship is a great way to experience first-hand what life is like as a White & Case graduate.
You will be welcomed into a practice (taking into account your preferences), where you will undertake meaningful tasks (including drafting contracts and memoranda, researching and interpreting legislation and case law, preparing client alerts, and engaging in document review and due diligence work). You will also have the opportunity to attend client meetings, work on pro bono matters, and broaden your understanding of the life cycle of the deals on which your team is working.
You will also have plenty of opportunity to build your professional network. Throughout the clerkship, you will work closely with your Support Team, consisting of a Supervisor (a partner), a Mentor (an associate), and a Buddy (a junior associate or current graduate), who will provide you with assistance, advice, and both formal and informal feedback. Additionally, in-house seminars and events will allow you to better understand the kind of work we do and the service we offer to our clients.
Above all, the clerkship is as much a process about White & Case finding out who you are as it is about you finding out who we are. As such, clerks are encouraged to ask questions and to get involved in the range of extra-curricular and social activities on offer.
Vacation clerkship opportunities 2019/2020
We want to provide a number of opportunities for potential graduates to experience White & Case, so we offer summer and winter clerkships in our Melbourne and Sydney offices.
Summer clerkships will commence late November 2019, winter clerkships late June 2020, and generally run for four weeks each. Exact dates of each intake will be confirmed through the recruitment process.
We fill our graduate places through our vacation clerkship; therefore, it is strongly recommended you apply for a clerkship to be considered for a graduate offer. We consider penultimate, final years and international students for all clerkship opportunities.
Paralegal opportunities are available to our vacation clerks after the clerkship as business needs arise.
How to apply
Applications for our 2019-2020 vacation clerkships are now closed.
For general enquiries please contact the recruitment team at [email protected] or call (03) 8486 8000
Women at White & Case — Mentoring program
The Women at White & Case Mentoring Program encourages students to engage in open discussions with women from White & Case who have worked in the industry and discuss career aspirations, progression and challenges facing women in the legal profession. The program will provide the mentor with the opportunity to share their knowledge and provide advice to their mentees based on their own career experiences.
The mentoring programs run from September 2019 to July 2020 for pre-penultimate female law students (first year of any JD program or third year of a double degree undergraduate) who are ambitious, driven and keen to develop ongoing relationships with their White & Case mentors.
Applications for the 2019-2020 intake are now closed. For any queries regarding the program please contact us at [email protected].
Frequently asked questions
Can I apply for a clerkship in both Sydney and Melbourne?
Yes. We are one Australian office with two locations. The application form will ask for your preference of clerkship location and the selection process is the same for both offices.
How many vacation clerks do you take each year?
Around 25 across Melbourne and Sydney. The majority of places are in our Melbourne office
Are final-year students eligible to apply for clerkships?
Yes. We accept students in their final year of their studies to apply for our vacation clerkships
What should I include in my covering letter?
The covering letter should highlight a commitment to a career in international law, a clear articulation of why you want to work at White & Case, and the requisite skills or experience you have to become a successful graduate.
To whom do I address my covering letter?
Lauren Evans, APAC Recruitment Manager.
How long is your graduate program?
18 months, including 3 x 6 month rotations.
Do you provide PLT as a part of the graduate program?
Yes. We will pay the full course fees for the Practical Legal Training (PLT) through the College of Law as well as the cost of admission.
What practice areas offer graduate rotations?
Corporate M&A, Project Delivery (Infrastructure), Environment & Planning, Project Finance, and Commercial Litigation and Arbitration.
How does the international graduate rotation work?
We endeavor to provide an international rotation opportunity during the 18-month program in one of our Asia offices. We will take into consideration your preference for location and practice or group, but again, it is subject to the resourcing needs of the Firm. As a truly global firm, international working opportunities are available outside of our graduate program across our network.
What benefits does the Firm offer?
After being with the Firm for six months, you can be reimbursed for your gym membership (including Pilates and yoga studios) up to AUD 600 annually.
We also offer:
Discounted corporate health insurance
Annual flu injections
Daily fresh fruit
Agile and flexible work practices
Employee assist program
Melbourne
White & Case
Level 32, 525 Collins Street
Melbourne VIC 3000
Australia
T +61 3 8486 8000
Sydney
White & Case
Level 50, Governor Phillip Tower
1 Farrer Place Sydney NSW 2000
Australia
T +61 2 8249 2600