Working in the Czech Republic
White & Case was one of the very first international law firms to expand into the Czech Republic after the change in social and political climate in 1989, establishing our Prague office in 1991. Since then, our lawyers and tax advisors have continued to push boundaries, working on a wide range of complex local and cross-border legal and tax advisory issues.
We maintain a positive and friendly work environment, which eases the demands of working for a leading global law firm. Our employees have excellent academic and professional qualifications, and all contribute to the collegial and supportive atmosphere of our office.
We recognize that our employees spend a significant part of their lives at the workplace, and we provide them with a wide variety of benefits. We support their ongoing personal and professional development and reward outstanding achievement.
Practice areas
White & Case is the only international law firm in the Czech Republic with a full-service and top-ranked tax practice. Ranked by Mergermarket as the # 1 legal advisor for M&A work in the Czech Republic by deal value over the last decade, we also have a distinctive position in Financing, Financial Restructuring and Insolvency.
This market-leading standpoint has enabled us to represent major foreign and domestic clients in some of the most significant private workouts in the region, where we have advised on standstill agreements, rescheduling agreements and debt/equity conversions. We have advised on almost all Capital Markets firsts in the country, including the first IPO, international bond, Eurobond and most other types of debt issuances.
Since I joined White & Case three years ago I've travelled to our offices around Europe. I've worked in New York and experienced a different work environment and global collaboration.
Renata Ryglová
Associate, Prague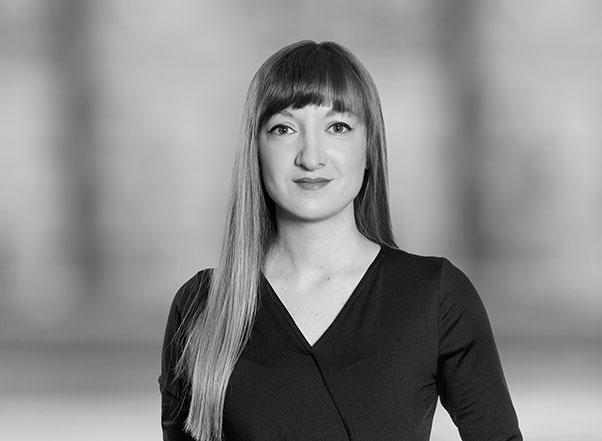 Roles
We're proud that our people are from a wide variety of backgrounds. We attract people with a global mindset who prioritize learning about different cultures, experiences, languages and viewpoints.
It goes without saying that we expect intelligence and academic excellence. But the way you think is crucial. You need to be able to analyze how the law works and be creative, yet pragmatic, in your interpretation of it. Our clients depend on our lawyers' ability to resolve a complex issue or structure an international transaction on their behalf.
We value collaboration and a team-oriented mindset. Clients and colleagues will depend on you to perform tasks accurately, efficiently and on time, and to work in teams to get the legal work done.
Associates
We evaluate every applicant individually based on our needs. Based on the expectations on each associate working at White & Case, we have identified some general characteristics that we consider to be essential for the performance of each associate:
Excellent knowledge of local law, and international private law
Ability to apply law to client matters and provide practical guidance to clients based on previous experience
Efficient time management
Excellent command of English (written and oral), including legal terminology
Cooperation with legal and non-legal staff of the Firm as a team player
Please see our Czech internship brochure containing information about our internship program and graduate recruitment.
Business professionals
The Prague office offers career opportunities to professionals in a number of fields. There are more than 50 individuals working in various administrative positions, including Administration, Accounting, Marketing, HR and IT departments.
Applications
To apply for a position with the Prague office of White & Case, please send your resume and a cover letter in English online.
Our interview process usually includes in-person interviews with HR representative, lawyers and partners to enable us to get to know you and allow you to get a feel for our environment.
In case you are applying for an associate position, you will also be given a legal case study and analytical test in our office. The interview process takes approximately two weeks up to one month.
If you would like to be part of our team, please apply at any time. Career opportunities: Apply online.
Primary contact
Michaela Tylmanova
HR Manager
T +420 255 771 343
E [email protected]
Your resume
Your resume should include the following information:
Education: The names of the educational institutions you have attended or are currently attending; your major field of study; the date of graduation and your examination results
Work experience: The names of organizations you have worked for, a short job description and the dates you worked for each organization
References: These are not required with your initial application, but providing them will be helpful
Extracurricular activity: Description of extra activities (such as sports, Moot Courts, etc.) that are not part of the regular schedule of classes
Feel free to include any other information you think may be useful or of interest to us in your resume or cover letter, but please limit the length of each document to a maximum of two pages.
Your cover letter
Your cover letter should include the following information:
Position: Please refer to the position for which you are applying (e.g., associate, tax advisor, legal secretary, accounting, administration, etc.).
Purpose: Please describe why you want to join White & Case.
Current Employment: Please indicate whether you are presently employed and, if so, by whom.
Start date: Please indicate when you would be available for employment.
Contact details: Please provide current contact information for us to get in touch with you. Please also indicate how you would prefer to be contacted, and the best times to reach you.
2k
Number of clients our Prague office has helped since the Prague office opened in 1991
80%
of White & Case Legal Interns promoted to Associates
10k
pro bono hours since 1991
W&C Publications
White & Case Wins "Most Innovative US Law Firm in Europe" and Six More Awards from IFLR [13206]
White & Case Named Most Innovative US Law Firm in Europe by IFLR; Named IFLR's "National Winner" in Czech Republic, Hungary, Poland; Advised on Three European Deals of the Year [12526]
Mergermarket Names White & Case CEE Legal Adviser of the Year [13606]
White & Case Czech Republic
White & Case (Europe) LLP
Na příkopĕ 14
110 00 Prague 1
Czech Republic
T +420 255 771 111