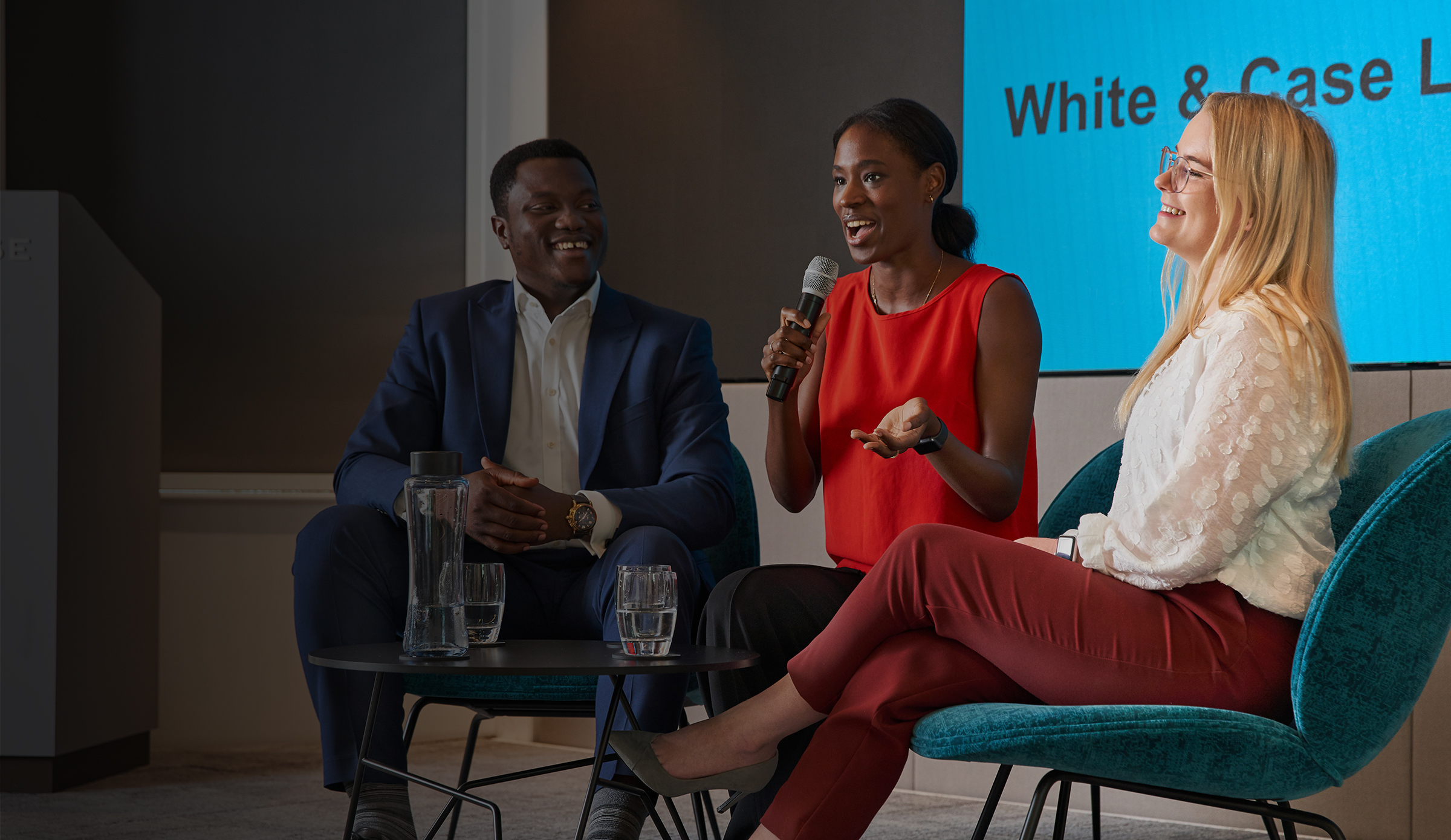 University events
Each year we increase the number of universities and societies we work with. We look forward to strengthening our existing relationships and developing the new relationships established this year.
Please see below the events we have confirmed so far:
Careers Primer Reception
UCL Law Society
26 September 2022
Schemes and Training Contracts
QMU Careers Service, Vacation
10 October 2022
Skills Session
Oxford Careers Service
13 October 2022
LGBTQ Lawyer Panel
Warwick Law Society
19 October 2022

Diversity in Law Panel
York Law Society
25 October 2022
Pro Bono Panel
Warwick Law Society
31 October 2022
Insight Experience
Edinburgh Law School,
3 November 2022
Non-law Panel
York Law Society
7 November 2022

South Asian Lawyer Panel
Warwick Law Society
9 November 2022
Anatomy of a Global Deal with White & Case
Durham Law Society
14 November 2022
Black Lawyers Panel
Warwick Law Society
23 November 2022
For more information on the stated events, please reach out to the relevant careers service or society.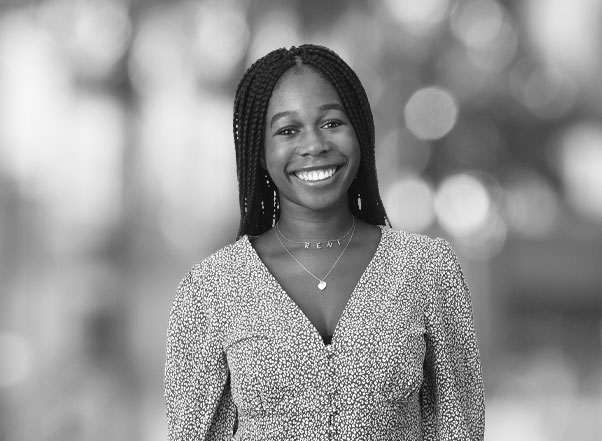 My first interaction with White & Case was at a networking dinner in Bristol in 2018. I was able to network with trainees, associates and partners. It was clear that White & Case is a truly global firm, and the guaranteed overseas seat particularly stood out to me.
Reni Osibamowo, Trainee Solicitor
Additional support
Please let us know if you require any additional support ahead of or during our events. We promote inclusivity at our events, so we want to work with you to ensure your needs are met. Our Disability & Support Champions Gemma Barns and Jessica Clark are available on 020 7532 2899, or at [email protected].
Firm events and careers dinners
Partner organisation events