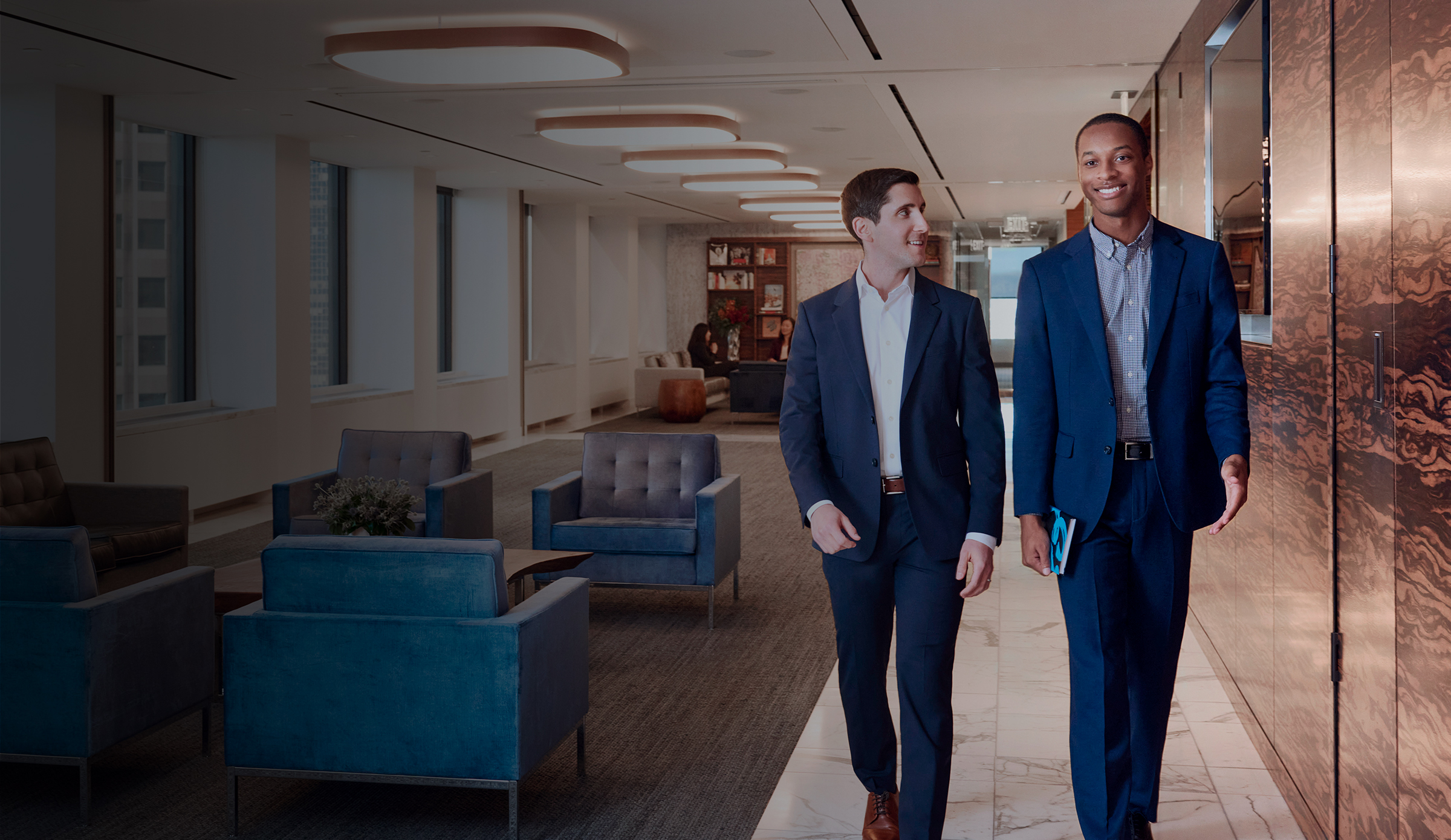 1L Sponsors for Educational Opportunity Mentoring Program
The SEO Law and White & Case Mentor Program matches former SEOs with practicing lawyers. Former SEO Law Fellows who are currently in their 1L year of law school are eligible to apply. Qualifying fellows are paired with a White & Case lawyer for a period of seven months (October to April of 1L year). 
As a White & Case mentee, you will be required to work with your mentor to create a professional development plan to get the most out of the mentor/mentee relationship. You will speak with your mentor at least once a month to achieve your professional development goals.
What you can expect:
A professional mentoring relationship
Help with making the transition from the academic environment to the world of work. Guidance from someone not affiliated with one's law school, and/or former SEO employer 
An opportunity for professional development, networking and an exchange of ideas between experienced professionals and the next generation of leaders 
How to apply
To apply for this program, please submit the following materials through our online portal when applications are open.
Résumé
A 150-word personal statement describing what you are looking for in a mentor
Indicate if you have a preference on the mentor's office, practice area, seniority or law school alma mater
Applications will be accepted from prior SEO 1L law students early in their 1L year.
Mentees will be selected and paired with mentors around September each year.
The application process is open to all law students enrolled in an ABA-accredited law school, regardless of race, color, religion, citizenship, national origin, gender, age, sexual orientation, gender identity, gender expression, marital status, military service, disability, or any other characteristic or condition protected by applicable law.
Top