Why join us
We are a truly global firm, with an international network that most firms can only dream of. It's the reason many of our global clients choose to work with us, and why they trust us with their most complex, cross-border work. As an associate, this means you will work on teams that span the entirety of a matter—not just the work of one jurisdiction—and experience the international nature of the work.
We are proud of our achievements—revenue of more than US$1.5 billion, 45 practices rated Band 1 in Chambers Global, top-ranked for diversity and pro bono programs—but we will not rest on our laurels. We have an ambitious five-year growth strategy that will strengthen our position as a top-of-mind firm for global clients—and an employer of choice for top talent.
This combination of strength and ambition means exciting career opportunities: international and cutting-edge work throughout your career, and experience that will benefit you wherever your career journey takes you.
Who we're looking for
There is no such thing as a typical White & Case lawyer. We don't have a template. We're proud that our people are from a wide variety of backgrounds. We attract people with a global mindset, who prioritize learning about different cultures, experiences, languages and viewpoints.
It goes without saying that we expect intelligence and academic excellence. But the way you think is crucial. You need to be able to analyze how the law works and be creative, yet pragmatic, in your interpretation of it. Our clients depend on our lawyers' ability to resolve a complex issue or structure an international transaction on their behalf.
We value collaboration and a team-oriented mindset. Clients and colleagues will depend on you to perform tasks accurately, efficiently and on time, and to work in teams to get the legal work done.
Our culture
We have a diverse, enriching and enjoyable work culture. At last count, our lawyers represent 97 nationalities and speak 89 languages, which is vital to our ability to effectively represent our diverse clients throughout the world. We offer an open-door, collaborative culture that fosters strong internal working relationships across our offices worldwide.
By increasing the diversity of students and professionals at the Firm, we create a dynamic, supportive work environment and develop teams that provide the best solutions for our clients. Our clients appreciate our multijurisdictional agility and our proven ability to get things done strategically across borders.
We go a long way to attract talent and to make sure that our lawyers have a fulfilling personal and professional experience at the Firm. Our affinity groups and women's networks offer their members the opportunity to support and mentor each other and also focus on talent management. We are proud to consistently achieve top national and international rankings on diversity surveys.
Diversity & Inclusion
Diversity is not a buzzword. It's about quality and excellence, now and in the future. We go a long way to attract diverse talent––both students and experienced lawyers. We know that competition for the best lawyers is stiff, and we've got to stay at the top of our game to attract and retain top talent.
Our lawyers are active in a number of Firm-led and collaborative initiatives aimed at making a significant impact on diversity from grade school to graduate school and law firms to NGOs.
To learn more about our Diversity & Inclusion, please follow the link here.
Global Citizenship
As a global law firm, we not only have an opportunity but also a responsibility to provide legal counsel and assistance to the communities in which we do business. Through our Global Citizenship, we look for ways to apply our experience to the challenges faced by the global community. The centerpiece of our Global Citizenship is our pro bono work, but it also encompasses our legal education programs—such as our sponsorship of the Philip C. Jessup International Law Moot Court Competition—and our volunteer activities, charitable contributions and Green Initiative.
Join us and help make a difference in your community and around the world. Learn more about Global Citizenship here.
Awards and Rankings
Join a leading and global law firm:
Ranked #1 Global Top 20 List by Law360
Ranked #1 Diversity Scorecard by The American Lawyer
Ranked #1 US Summer Program by The American Lawyer
Ranked #1 for Associate Retention by Chambers Associates
Ranked #5 for Best Place to Work by Vault
Learn more about our awards and rankings here.
Title
Inside White & Case
W&C Publications
"Summer associates are fully integrated into the teams and do real work for clients" [72151]
Pro Bono work, a trip to Tokyo and more [72156]
Former Summer Associate Roxane reflects on what she learnt [72161]
Behind the scenes with recruiters Juliette and Tyla [76926]
US summer associate Alexandra Butler on her overseas rotation [76931]
Life as a summer associate in Los Angeles [76936]
Recruiting process
We participate in on-campus interviews at many law schools and job fairs across the country. We look for highly motivated individuals with excellent academic credentials, significant personal achievements and a strong commitment to the practice of law in a global and diverse law firm. A successful candidate will be able to demonstrate evidence of our core competencies, which include excellent judgment, client readiness, drive, initiative and an entrepreneurial mindset. We are looking for those with the ability to work collaboratively in high-pace high-stakes situations. We view the interview process as a two-way street, and our goal is for you to get as much information as possible about our Firm and our training programs so that you can make the best decision about where to start your legal career.
Download our recruiting brochure to learn more.
Join our virtual learning platform

Working at White & Case will launch, accelerate and build your career, opening doors and relationships around the world. Our virtual learning platform allows students to gain first-hand insight into life as a White & Case lawyer and experience the realities of cross-border law.
The program is:
Open access and free for any college or law student
No application required and can be accessed online from anywhere in the world
Self-paced with no deadlines; takes 5-6 hours to complete
Advance your skills and knowledge: As a White & Case lawyer, you'll work on fast-paced, cutting-edge matters from the start of your career for some of the largest global companies. This program offers you the opportunity to gain valuable experience during your studies and a way to differentiate yourself during the application process.
If you're globally minded and ambitious, join our virtual learning platform here.
OCI schedule
Our training is comprehensive, the work is cutting-edge, career prospects are unlimited and the rewards are excellent. Representatives from our offices will be visiting the following law schools and job fairs.
Boston College Law School
Boston University School of Law
Harvard Law School
University of Chicago Law School
Harvard Law School
University of Michigan Law School
Northwestern Pritzker School of Law
Notre Dame Law School

Duke University School of Law
Georgetown University Law Center
University of Houston Law Center
University of Texas at Austin School of Law
Tulane University School of Law

Location
Los Angeles office
University of California, Berkeley School of Law
Columbia Law School
Harvard Law School
Loyola Law School
New York University School of Law
Penn Regional Job Fair
Pepperdine Caruso School of Law
Stanford Law School
University of California, Irvine School of Law
University of California, Los Angeles School of Law
University of Southern California Gould School of Law

Columbia Law School
Cornell Law School
Duke University School of Law
University of Florida, Fredric G. Levin College of Law
Harvard Law School
University of Miami School of Law
Northwestern Pritzker School of Law
New York University School of Law

University of California, Berkeley School of Law
University of Chicago Law School
Columbia Law School
Cornell Law School
Duke University School of Law
Fordham University School of Law
Georgetown University Law Center
Harvard Law School
Loyola Patent Job Fair
McGill University Faculty of Law
University of Michigan Law School
NEBLSA Job Fair
Northwestern Pritzker School of Law
Notre Dame Law School
New York University School of Law
University of Pennsylvania Law School
University of Toronto Faculty of Law
University of Southern California Gould School of Law
University of Virginia School of Law
Location
Washington, DC office
American University Washington College of Law
University of Chicago Law School
Columbia Law School
Cornell Law School
Duke University School of Law
Georgetown University Law Center
Harvard Law School
Howard University School of Law
Loyola Patent Job Fair
New York University School of Law
University of Pennsylvania Law School
University of Virginia School of Law

Location
Silicon Valley office
Bay Area Diversity Job Fair
University of California, Berkeley School of Law
Columbia Law School
Loyola Patent Job Fair
New York University School of Law
SFIPLA Job Fair
Stanford Law School
University of California, Irvine School of Law
University of California, Davis School of Law

About the recruiting process
Recruiting talented lawyers is integral to our success. We want to recruit and develop people who have the potential to become leading lawyers and contribute to our ongoing growth. All you have to do is submit your cover letter, résumé, law school transcript and a ten-page writing sample through our online application system. We know the recruiting season is a busy time for you and a prompt response is helpful. We promise to review your application and get back to you in a timely manner.
NALP Forms
We are One Firm, but each office has its own distinctive personality. See our NALP forms to get more information about each of our US offices.
1L Fellowships
We hire first-year law students through our 1L Diversity Fellowship Program and 1L Intellectual Property Fellowship Program. Diversity Fellows will receive a comprehensive training program together in New York leading up to the US Summer Associate Conference. IP Fellows will spend a portion of their summer working off-site at the offices of a Firm client. As a fellow, a portion of your summer will be spent working off-site at the offices of a Firm client. During your time at the Firm, you will have the opportunity to receive assignments from various practice areas. You will participate in all aspects of the Summer Program, including our training sessions, the US Summer Associate Conference, ongoing mentorship opportunities, networking with our lawyers and attendance at social events. You will also gain valuable insight into what we do and what it means to practice law here simply by working with and observing our lawyers.
SEO Fellows and mentors
SEO Law and White & Case are excited to launch a new mentoring program, which will match former SEOs with practicing lawyers. Former SEO Law Fellows who are currently in their 1L year of law school are eligible to apply. Qualifying fellows are matched to a White & Case lawyer for a period of seven months. For more information, please view the PDF brochure.
LLM
Each office makes a decision whether to recruit LLM students at the beginning of the year, and we accept LLM applications starting in January. If you are interested in applying for a position, please submit your cover letter, résumé, law school transcript and first-semester LLM transcript as well as a ten-page writing sample through our online application system.
Discover White & Case 1L Workshop
The White & Case 1L Workshop is a truly unique opportunity to gain an early insight into Big Law and the skills needed for success. This two‑day immersion program will be held in the New York office, where you will discover White & Case through panels, presentations and networking events. This program will allow you to gain real-life experience in a fast-paced high-energy environment, cultivate valuable career development skills and discover what makes us a unique and preeminent global law firm.
Frequently asked questions
How do I apply for a summer associate position?
See our OCI event schedule. If your school is not on this list, or if you are not able to secure an on-campus interview, please submit your cover letter, résumé and law school transcript as well as a ten-page writing sample through our online application system.
How long will the interview last?
Your final-round interview will last about two to two-and-a-half hours, and you will generally meet with two partners and two associates. If your interview is in the morning, we encourage you to stay for lunch, which is a great opportunity to get to know some of our associates in a casual setting. The interview process may vary slightly by office.
Can I ask to meet with lawyers in specific practice areas or who belong to affinity groups?
Yes, we encourage you to make this request. There is no need for you to identify as a member of an affinity group to make this request. We make every effort to tailor your interview schedule to reflect your interests.
What expenses are reimbursed by the Firm?
Along with an invitation for a final-round interview, you will receive a copy of our "Next Steps" travel document, which will cover our guidelines. Our travel office will assist you with booking your travel. For final-round interviews, we will reimburse all reasonable travel expenses including your round-trip travel from school to our office, a hotel stay (depending on the length of your trip) and out-of-pocket expenses, including taxis and meals.
What criteria are used to determine offers?
We are looking for people who demonstrate aptitude, leadership, teamwork, initiative and strong verbal and written communication skills. A desire to practice law in an international setting is key. During the summer, along with all the informal feedback you receive, you will be provided with two formal evaluations. We view this as a two-way process, and in addition to providing you with feedback about your work, we look forward to hearing your comments about your summer experience.
When will I find out if I have received a summer associate and a full-time offer?
Offers are made on a rolling basis during the fall recruiting season, and our goal is to provide you with an answer within one to two weeks following your final-round interview, sometimes sooner. If this is not possible, a member of our recruiting team will let you know when you can expect to hear from us. If you spend your summer with us, you will be advised about the status of your full-time offer generally within one week following the conclusion of the Summer Program.
What is the summer associate salary?
The salary, which is based on our first-year associate salary, is US$3,700 per week. You will be paid twice per month. In addition, you will be eligible to receive a salary advance prior to your arrival at the Firm to help you transition from law school to life as a summer associate.
Is it possible to split my summer with another law firm?
As a general practice, we do not support split summers and would like you to remain with us for the entire ten weeks. We are committed to offering you a meaningful, informative and enjoyable summer and strongly believe that the first step to achieving this goal is allowing sufficient time for you to get to know our lawyers and your fellow summer associates, and for us to get to know you.
The best aspects of the Summer Program were the amazing interaction of the partners, the opportunity to bond with the summer associates and the variety of summer events.
Trisha Grant
Associate, Washington, DC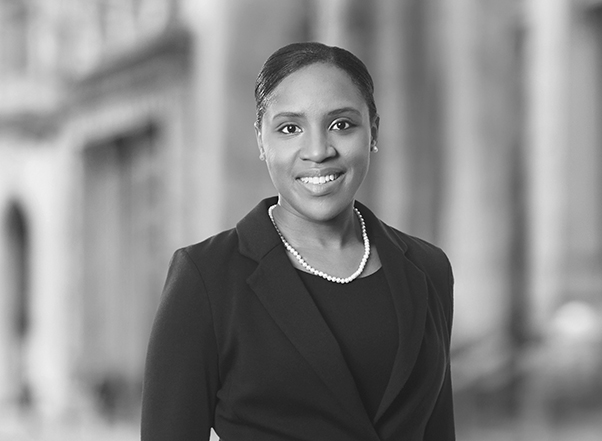 Since day one, I have been able to work on complex, top-flight matters. Thanks to the supportive community of talented lawyers and staff here, no challenge is too great.
Andrew Mackintosh
Associate, Los Angeles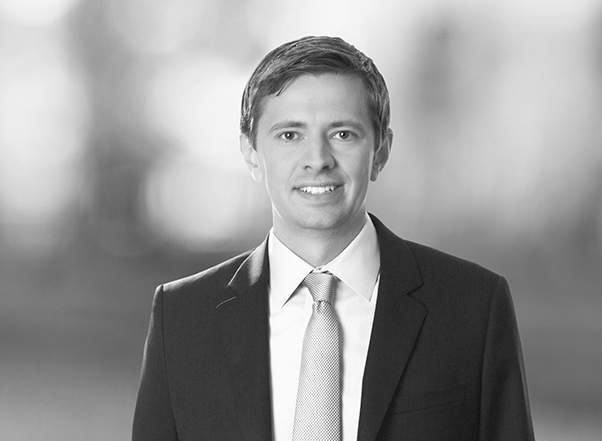 Starting with the Summer Program, I've been awarded opportunities to work on complex and engaging cross-border transactions with teams from around the world. At White & Case I'm continuously challenged, all the while supported by lawyers invested in my development.
Bridget Hahn
Associate, New York
I remember on my third day as a first-year associate, a partner asked me if I could help prepare for and attend a deposition in one of the largest antitrust litigations. I'll never forget the excitement I felt at that moment by having that level of opportunity early in my career.
Don Wang
Associate, Silicon Valley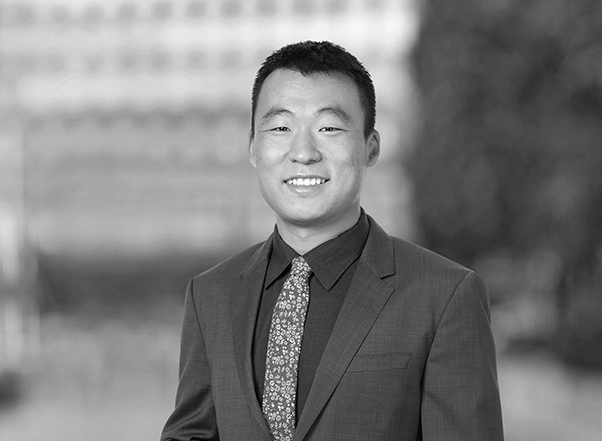 Summer Program
You've worked hard to get where you are, and you want to choose the right firm to launch your career. Our Summer Program is tailored to make the most of your skills and ambition. We provide real work with real deadlines for real clients. You will work in practice areas of interest to you and work side by side with our lawyers. We want you to get to know our people and experience our Firm culture because these are the biggest indicators of what your full-time experience will be like.
One of the highlights of the summer program is our US Summer Associate Conference that takes place at the New York office. It's a great way to get to learn more about our Firm, meet new people and develop new skills.
Download our recruiting brochure to learn more.
About our US offices
The offices below are all recruiting summer associates during OCI in 2020.
Boston office
Our Boston lawyers work on cutting-edge, substantive projects with high-profile clients.
We have deep experience in the life sciences and healthcare industries, and regularly represent biotech and medical device companies. We address the critical legal issues at the heart of pharmaceutical companies and other innovators.
Our White Collar group focuses on criminal and civil litigation and investigations, including cross-border matters. In White Collar defense, we typically handle complex matters relating to the False Claims Act, the Foreign Corrupt Practices Act (FCPA) and criminal antitrust, as well as tax and securities. In civil litigation, we have deep experience in class actions, probate and antitrust matters, US and international arbitrations, private equity and other complex commercial disputes.
Our intellectual property group delivers meaningful solutions for high-profile clients in patent prosecutions and litigation, both in the US and Europe, as well as strategic patent counseling to global life sciences and technology clients through every stage of the patent cycle.
Chicago office
Our newest US office opened in June 2018 in Chicago. Opening an office in Chicago is an important step as we pursue our 2020 strategy to grow in the United States and expand our disputes and M&A practices. Chicago and the Midwest are important markets for a number of White & Case clients, and home to a broad combination of mature and emerging industries that will benefit from our global experience and capabilities. We expect the office to expand to 100 lawyers and become a full service location over the next couple of years.
Houston office
With more than 5,000 energy firms in its area, Houston is the global capital of the oil & gas industry. The Houston office strengthens the Firm's Global Oil & Gas Industry Group, and allows us to take on more work in the energy sector globally, with a particular focus on the Americas. Lawyers in the Houston office have deep experience in representing US-based energy clients and international investors in the domestic and global upstream sector, US oil & gas infrastructure, liquefied natural gas, petrochemical and downstream project development, acquisitions and divestitures, and joint ventures. We plan to expand our Houston office in the coming months and years, with at least 15 partners and 50 total lawyers serving clients across multiple practices and industries.
Los Angeles office
Our Los Angeles office is energetic, exciting and on the cutting edge when it comes to performing some of today's most relevant and newsworthy legal work. The work here is fulfilling and challenging, involving pan-office and multijurisdictional issues. You will meet—on the phone and in person—clients located on just about every continent. In serving these clients, you will work hand in hand with our lawyers throughout our network of offices worldwide. As our case and deal teams are staffed efficiently, you will get substantial experience early in your career writing motions, drafting documents, taking and defending depositions, talking with clients, participating in closings and even going to court to make an argument. Your learning curve will be steep, and the experience will be great, and you will have mentors and professional development programs to guide you along the way.
Miami office
Our Miami office is uniquely positioned to assist clients in meeting their most critical legal and business challenges—in Florida and throughout the world. Our lawyers regularly advise multinational corporations, financial institutions and governmental entities in complex domestic and cross-border corporate and financial transactions and dispute resolution proceedings.
The Miami office has been awarded numerous "Top Dealmaker" awards and recently received "Litigation Department of the Year" recognition.
Our Miami office is consistently recognized by The Best Lawyers in America and Chambers across multiple practice areas. This recognition is important because when you are just starting your career, you want to know that you are working with and learning from the very best lawyers. Our lawyers provide US and global clients with a wide range of services, and our Litigation, Corporate and Financial Restructuring and Insolvency practices, in particular, are some of the most widely respected in the industry. As the gateway to Latin America—which is about a third of our practice—we excel in offering special capabilities in capital markets transactions, project development and finance, privatization and mergers and acquisitions. Our Latin America practice is regularly identified as top tier with accolades that include "Best Infrastructure Law Firm in Latin America," "Latin America Power Deal of the Year" and "Latin America Project Finance Deal of the Year."
New York office
Working in the New York office allows you to immediately feel the energy and buzz that comes with being in the heart of an integrated global law firm. Whether you're on a conference call with clients and colleagues in half a dozen time zones or hearing multiple languages spoken as you walk down the hall, you're constantly reminded of our One Firm approach.
A significant portion of our practice is focused on New York and US businesses, but that's where the similarity to other New York firms ends. Why? Because our global resources mean we can deliver work that crosses borders and involves complex legal and business issues in multiple legal jurisdictions. We have more "feet on the ground," more top-tier global offices and a greater ability to meet our clients' needs wherever they may be. That's what being a truly global law firm means. That's what being a White & Case lawyer means.
Silicon Valley office
Our Silicon Valley office is not the typical law firm. We are entrepreneurial, nimble and agile—a dynamic complement to our worldwide platform. Our office offers a fast-paced environment where motivated people with razor-sharp analytical skills and keen intuition excel. It is a testament to the clients we serve—companies on the leading edge of technology and research—as well as the attitude we take toward client service. We don't merely apply legal conventions; we break new ground just as our clients do, and that makes our office one of the most exciting places to start your career.
Our Silicon Valley office serves as the hub of White & Case's Technology practice. Our lawyers advise companies of all sizes in the technology sector (hardware, software, Internet technology and semiconductor, to name a few). We counsel clients in the areas of patent, trademark, copyright, technology transfers, trade secret and trade regulation. We also have an active practice advising and representing clients in Section 337 actions before the International Trade Commission (ITC), which involves the importation of goods in violation of US intellectual property rights.
Our Silicon Valley Corporate/M&A team is an important component of our global practice. Our lawyers provide a broad range of corporate and business services to publicly held corporations, private companies, private equity firms and venture capitalists. We are very active in domestic and cross-border transactions—major mergers and acquisitions, joint ventures, equity investments and other significant corporate matters. We also counsel businesses in connection with their ongoing contractual relationships with domestic and international customers, suppliers and distributors.
Washington, DC office
Our Washington, DC office offers unique opportunities for a legal career. You will help global enterprises, sovereign states, and individuals navigate complex legal issues, advising them on domestic and international issues and aiding them in the successful resolution of a wide range of challenges and disputes. Whether you are helping to defend a company against a high-profile investigation or claim or advancing the claims of a party to an international arbitration, your work will be thought-provoking and often groundbreaking. Many of our Washington, DC lawyers have had invaluable, high-level government experience that they will share with you, and you will be working not only with them but with our lawyers around the world on six continents.
About our Summer Program
The Summer Program is ten weeks long, it begins in mid-May and ends in late July. Our program is designed to give you a great working experience. From real assignments for real clients, mentoring and training to social events and a chance to get to know us better.
Training seminars
We know your training and development as a lawyer is a priority for you, and this process starts from day one of the Summer Program. The work is demanding, and you will work hard on behalf of our lawyers and clients. In return, you will be part of a team, and we will provide you with training and support. During the summer, you will attend a series of training seminars and interactive workshops. You will also gain valuable insight into what we do and what it means to practice law here simply by working with and observing our lawyers.
For more detail on learning and development discuss with your local recruiter.
Social events
We want you to get to know our people as well as learn about our business. Each office plans a variety of social events, which are important to the program because they allow you to socialize and network with your fellow summer associates and our lawyers in a casual and relaxed environment. Our lunch program also provides an opportunity to meet additional lawyers. There's something for just about everyone, and if you spend the summer with us, we hope you will join in the fun. Each office sponsors a variety of social events throughout the summer, such as cooking classes, theater events, sailing trips, concerts, sporting events, and dinners at partners' homes, to name just a few.
We also sponsor events so that our summer associates can help support our local communities and get a firsthand understanding of our commitment to social responsibility. This year's events include:
Los Angeles
Public Counsel: CARES (Connecting Angelenos to Resources and Essential Services)
Miami
Legal Services of Miami-Dade, Small Claims Clinic
New York
Silicon Valley
Washington, DC
Join us and help make a difference.
Pro bono opportunities
As a summer associate, you will have plenty of opportunities to get involved in pro bono matters and hone your legal skills while making a difference in your local communities and around the world. We believe that pro bono work is an excellent way to accelerate your training and development. We encourage you to take advantage of the many pro bono opportunities offered by the Firm and to propose pro bono matters that you are passionate about.
Our 2019 summer associates were involved in a wide range of pro bono matters. Highlights include:
Represented domestic violence victims in seeking orders of protection in family court through Sanctuary for Families' Courtroom Advocates Project (CAP). Our summer associates educated victims about the remedies available, assisted them with safety planning, helped them draft petitions and advocated on their behalf before judges.
Assisted on corporate matters for Asian American Law Fund of New York, Carnegie Hall and a variety of other nonprofit organizations.
Worked on criminal appeals matters in the First and Second Judicial Departments referred to us by The Legal Aid Society, Appellate Advocates and Center for Appellate Litigation, and two death penalty matters.
Assisted on several asylum and immigration matters for LGBT individuals and juvenile immigrants.
Secured uncontested divorces, orders of protection and child support for several low-income women through the Her Justice Summer Associate Program. Her Justice serves low-income women who need free legal services involving matrimonial, family and immigration law.
Worked with Education Law Center and ACLU of Michigan to represent the children of Flint, Michigan in a lawsuit aimed at ensuring they receive the special education services that are their right under the Americans with Disabilities Act.
Assisted on various matters for Women's World Banking, a nonprofit organization that expands the economic assets, participation and power of low-income women and their households by helping them access financial services, knowledge and markets.
Spent two weeks working full time at various New York City community-based nonprofits.
Partnered with ArchCity Defenders and Equal Justice Under the Law on a debtor's prison litigation brought against the City of Ferguson, Missouri.
Provided legal research to Center for Reproductive Rights, an NGO working to protect women's reproductive health and rights worldwide.
Helped obtained a US$27.127 million jury verdict on behalf of a client wrongfully imprisoned for 27 years.
Helped create an index to assess and improve disaster risk management systems in every country in the world, in partnership with the International Federation of Red Cross & Red Crescent Societies.
Work assignments
As a summer associate, you will receive real work assignments for real clients. Typical assignments include writing briefs, motions, contracts and client memoranda, assisting in drafting and negotiation sessions, and performing due diligence in transactions. Generally, you will have multiple assignments at once, which have real deadlines and will require effective time management. We expect that you will contribute to the matters on which you are working and take ownership of your assignments.
Prior to the start of the Summer Program, we will ask you about your practice area interests. Our dedicated team of assignment coordinators makes certain that you receive exposure to a variety of projects in practice areas of interest to you, and that you get to meet and work with as many of our lawyers as possible. If you want to work on specific matters or with specific lawyers, let us know and we'll do our best to make this happen. We also encourage you to tell us if your interests change during the summer, and we'll make every effort to be flexible.
We recognize that opportunities to observe lawyers actually practicing law can be educational and a lot of fun. Our lawyers include summer associates in conference calls, depositions, negotiation sessions, hearings, closings, trials or other out-of-office activities.
The evaluation process
We know that timely and meaningful feedback is important to your professional growth. We believe that it is mutually beneficial to evaluate your performance over the course of the summer.
In addition to informal feedback, we have also established a formal evaluation system. We want this process to be as transparent as possible, and we will discuss it in detail and share the evaluation form with you during the first week of the Summer Program. Each lawyer with whom you work will be asked to comment on the quality of your work, your verbal and written communication skills, your ability to work with others and your ownership of matters. We will use these evaluations to assess your performance. You will then have a mid-summer and end-of-summer review that will provide you with an opportunity to discuss the appraisals of your work. This is meant to be a two-way process, and we will solicit your feedback about your experience throughout the summer.
Mentors
You will be provided with a number of formal and informal mentors to help integrate you into the Firm.
Partner mentors
Partner mentors will be available to provide guidance, answer questions and generally assist you in assimilating into the Firm as quickly as possible. They are available to ensure that you are fully engaged in all aspects of our Summer Program. You are encouraged to talk to your partner mentor about the type of work you would like exposure to and any questions you may have regarding your work assignments.
Counsel and associate mentors
Counsel and associate mentors assist you throughout the summer. Like your partner mentor, the role of these mentors is to help make your summer experience as productive and beneficial as possible.
Office mates
In some locations, you will be sharing an office with a junior associate who will act as an informal mentor and help you meet other lawyers and office staff. Office mates are a valuable resource, and you should feel comfortable asking them any questions you may have.
Recruiters
All recruiters are ready and willing to assist you along the way.
US Summer Associate Conference
One of the highlights of our Summer Program is the US Summer Associate Conference that takes place at the New York office. It is a great opportunity for all US summer associates to meet each other and learn more about the Firm, our people and our culture. The conference includes training workshops, an overview of our "hot" deals and cases, and a team-building activity that provides an easy way for you to get to know your classmates. The conference also includes a program led by our global Director of Diversity and Inclusion as well as a law firm economics seminar to help you understand how law firms, and specifically White & Case, operate.
This is a great way to build your network.
Overseas work opportunities
With a footprint of offices across the globe, our teams work seamlessly around the world and, if you join us, you will, too. We believe it's important to provide first-hand international experience across various business cultures in both emerging and established markets, and that working with and getting to know your colleagues throughout our organization will make you a better lawyer.
During the Summer Program, you may be assigned to client matters that involve multiple White & Case offices in multiple countries. At the determination of the assigning partner and the business needs of the Firm, you may be invited to participate in business meetings or client work that provides you with the opportunity to visit one of our offices outside the US. These short-term work assignments, in addition to providing excellent work experience, also allow you to experience first-hand how White & Case lawyers collaborate as One Firm across office and national boundaries.
Each year, we may offer a limited number of overseas work opportunities during our Summer Program. To discuss overseas work opportunities, please reach out to your recruiting contact during the interview process.
Applying in the United States
If you are interested in working in one of our US offices, please submit your cover letter, résumé and law school transcript through our online application system. Your résumé will be reviewed by our team, and we will contact you should your background and experience meet our specific office and practice needs.
Information about applying to our 2021 Summer Program is forthcoming. Sign up to be notified when applications open. In the meantime, explore the depth of White & Case's practice areas by participating in one of our Virtual Experience Programs or visit Inside White & Case to discover our Firm through the eyes of our people.
Career opportunities: Apply online
97
nationalities represented in workforce
W&C Publications
White & Case Named Top US Law Firm for Summer Associate Job Satisfaction [69901]
Law360 Names White & Case Number 1 in Global 20 List for Second Consecutive Year [13801]
White & Case Ranked Most Diverse Law Firm for Fifth Consecutive Year [13771]