Why join us
We are a truly global firm, with an international network that most firms can only dream of. It's the reason many of our global clients choose to work with us, and why they trust us with their most complex, cross-border work. As an associate, this means you will work on teams that span the entirety of a matter—not just the work of one jurisdiction—and experience the international nature of the work.
We are proud of our achievements—revenue of more than US$1.5 billion, 45 practices rated Band 1 in Chambers Global, top ranked for diversity and pro bono programs—but we will not rest on our laurels. We have an ambitious five-year growth strategy that will strengthen our position as a top-of-mind firm for global clients—and an employer of choice for top talent.
This combination of strength and ambition means exciting career opportunities: international and cutting-edge work throughout your career, and experience that will benefit you wherever your career journey takes you.

Who we're looking for
There is no such thing as a typical White & Case lawyer. We don't have a template. We're proud that our people are from a wide variety of backgrounds. We attract people with a global mindset, who prioritize learning about different cultures, experiences, languages and viewpoints.
It goes without saying that we expect intelligence and academic excellence. But the way you think is crucial. You need to be able to analyze how the law works and be creative, yet pragmatic, in your interpretation of it. Our clients depend on our lawyers' ability to resolve a complex issue or structure an international transaction on their behalf.
We value collaboration and a team-oriented mindset. Clients and colleagues will depend on you to perform tasks accurately, efficiently and on time, and to work in teams to get the legal work done.
Our culture
We have a diverse, enriching and enjoyable work culture. At last count, our lawyers represent 97 nationalities and speak 89 languages, which is vital to our ability to effectively represent our diverse clients throughout the world. We offer an open-door, collaborative culture that fosters strong internal working relationships across our offices worldwide. We value collaboration and a team-oriented mindset.
By increasing the diversity of professionals at the Firm, we create a dynamic, supportive work environment and develop teams that provide the best solutions for our clients. Our clients appreciate our multijurisdictional agility and our proven ability to get things done strategically across borders.
We go a long way to attract talent and to make sure that our lawyers have a fulfilling personal and professional experience at the Firm. Our affinity groups and women's networks offer their members the opportunity to support and mentor each other and also focus on talent management. We are proud to consistently achieve top national and international rankings on diversity surveys.
Diversity & Inclusion
Diversity is not a buzzword. It's about quality and excellence, now and in the future. We go a long way to attract diverse talent––both students and experienced lawyers. Our lawyers are active in a number of Firm-led and collaborative initiatives aimed at making a significant impact on diversity starting at school to university and law firms to NGOs.
Global Citizenship
As a global law firm, we not only have an opportunity but also a responsibility to provide legal counsel and assistance to the communities in which we do business. Through our Global Citizenship Initiative, we look for ways to apply our experience to the challenges faced by the global community. The centerpiece of our Global Citizenship Initiative is our pro bono work, but it also encompasses our legal education programs—such as our sponsorship of the Philip C. Jessup International Law Moot Court Competition—and our volunteer activities, charitable contributions and Green Initiative.
Join us and help make a difference in your community and around the world.
Learning & development
We know the importance of building technical knowledge and staying on top of legal developments, and offer our lawyers many opportunities to do so through face-to-face and online courses. Building your career is also about cultivating great client relationships, thinking commercially, and mentoring and developing others. Our learning and development programs also support these business skills.
Learning & development programs
We offer a variety of learning and development seminars, workshops, presentations and mentoring programs led by Firm lawyers, other in-house professionals, and leading consultants. Programs focus on building technical legal knowledge and expertise, developing business skills and judgment you will need to excel at a global law firm, and providing insights that will help you build your career, wherever it takes you.
Section-specific training
Each section offers training programs to ensure associates continue to improve their legal knowledge, and acquire and develop new skills. Programs are developed to provide foundational knowledge of key areas of law and practice, and to address innovations and developments in specific practice areas.
Milestone programs
Milestone programs bring associates together at key career stages to receive business skills training on topics such as negotiation skills, delegation and supervision, matter scoping and client service and business development. Our Milestone programs align with our Associate Career Framework, a career development tool that specifies the skills, attitudes and behaviors expected at different career stages. By bringing together participants across offices and practice areas, these programs also provide opportunities to network and create contacts with colleagues across the Firm.
Knowledge resources and legal practice technology training
Our senior knowledge lawyers, technologists, and in-house IT trainers offer ongoing learning programs on Firm resources that help White & Case practice smarter. Topics include curated practice materials, 24/7 research support, and matter management tools. Knowledge professionals also partner with legal teams on practice innovation, including educating associates on how AI is changing the legal space.
E-Learning Opportunities
Our Learning Forum is a centralized, global learning and development site that offers a variety of on-demand and live practice-specific and business-skills training opportunities. We also provide associates with access to leading external online training resources.
Career guidance
Our People Advisory, Learning & Development and Diversity & Inclusion teams will ensure that you receive training, experiences and guidance that will help you build your career, perform at your highest level and deliver exceptional client service. Whether you are joining us out of law school, or after years of experience, we provide you with the tools needed to be successful at the Firm and beyond.
Mentoring
Building long-term mentoring relationships at the Firm is essential. We are committed to a culture of engagement, stewardship and mentorship between partners, senior lawyers and junior associates. Throughout your career, we will provide formal and informal mentoring opportunities and support you in every aspect of your career development. Mentors serve as valuable resources to help you transform your academic training and experience into a rewarding and stimulating career.
Evaluation and Feedback
We offer a high-stretch, high-support culture, which encourages and enables skills development, feedback and guidance. Instilling a feedback culture is at the heart of our engagement strategy and performance evaluations are a critical component allowing us to support career development.
You will receive both formal and informal feedback and, as part of that process, will set professional goals for the coming year to continue to grow and develop your career.
Associate Career Framework
Our career development framework identifies the skills and experiences expected at different career stages. It is a valuable resource to help you deliver on your professional goals and create an environment where everyone can pursue opportunities to develop and own their career.
Global mobility and client secondments
Mobility can be beneficial for your career development and for our business. We often offer opportunities for our lawyers to work in our offices abroad or within the United States. The Firm also offers exciting opportunities for you to work closely with our clients at their premises. This further develops our client relationships and provides you with a unique experience and insight into the client's business.
More than lawyering
This is a "high stretch, high support" organization, which means we expect a lot of you, and in return we provide you with opportunities to work on projects with global reach, with lawyers who are the best in their field, in a supportive and stimulating environment.
Benefits
The Firm offers a generous and comprehensive benefits package. These resources, services, facilities and professional support allow you to look after your life outside the office as well as your career.
Salary and hours
You are the ultimate owner of your career, and while we give you the means, it's up to you to keep it focused, energized and sustainable.
Our goal is to have every associate work 2,000 hours, which includes client-billable time, pro bono, Firm-chargeable hours and a number of committee activities. We are committed to providing excellent client service while managing your career development.
In return, you receive top compensation for top work.
The White & Case community
The simple fact of big-firm life is that you will work hard and sometimes have unpredictable hours. That's part of the deal. But life is not all about work.
The Firm encourages and supports associate participation in sports and other social activities, including events such as trivia nights, cocktail parties and community service projects.
White & Case Football and Volleyball World Cup
In 2017, the Firm will sponsor the White & Case Football and Volleyball World Cup in Vienna. Lawyers from around the Firm are invited to participate or simply cheer on their favorite team. Last year's World Cup was held in Hamburg and was a big success. Offices also participate in softball, basketball, bowling, tennis and other local sporting leagues.
Recruiting
Lawyers in each office take an active role in our recruiting efforts. This includes staffing our hospitality suites during on-campus interviews, interviewing students and representing the Firm on panels, presentations and "meet and greets" at law schools and in our offices.
Affinity groups
Our affinity groups are open to all lawyers and business services personnel, and they provide their members with an opportunity to support and mentor each other. These groups organize social and cultural events throughout the year and participate in our recruiting efforts. (Read more about our Diversity and Inclusion program.)
Town halls
The Firm regularly hosts meetings to share information about Firm finances and strategy, professional development initiatives, recruiting outcomes and Firm goals for the upcoming year. At these meetings, associates have the opportunity to ask questions either directly at the meeting or submit them in advance anonymously.
Alumni functions
We know that as your career progresses, you will have many options as you gain valuable experience and broaden your interests. Some of you will choose to go elsewhere—some to clients or in-house positions, or you may decide to pursue non-legal work. Our view is that once you have worked here, you will always be part of the White & Case family, and we host alumni events so we can keep in touch.
Judicial clerks
Judicial clerks hold a special place at White & Case. We recognize and value the efforts you have made to support our country's legal system and appreciate that an attorney coming to private practice after a clerkship brings valuable experience and exposure to situations that can't be gained in a classroom. Because you're adding directly to our knowledge base and bringing a unique perspective to our practice and lawyers, we provide the support and resources to maximize your opportunities here—from mentoring and career advocacy to customized training courses.
At White & Case, we work to ensure your professional development at every stage of your career.
At White & Case, former clerks collaborate on interesting cases with talented colleagues across the globe. Teams in the US regularly go to trial, and I spend a lot of my time analyzing new and challenging problems and writing complex briefs and memos.
Karen Eisenstadt
Counsel, Boston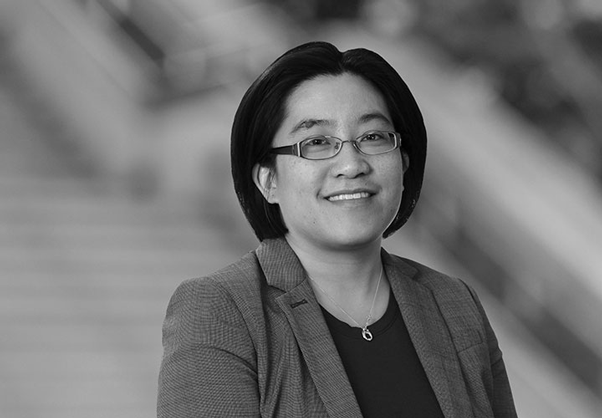 I was lucky enough to find a wonderful boss and mentor at the Court, who encouraged me to expand my legal knowledge and push myself to continually grow. I knew that in returning to White & Case I would not only continue my personal growth, but also develop lasting professional and personal relationships throughout the Firm.
Hallie Kiernan
Associate, Silicon Valley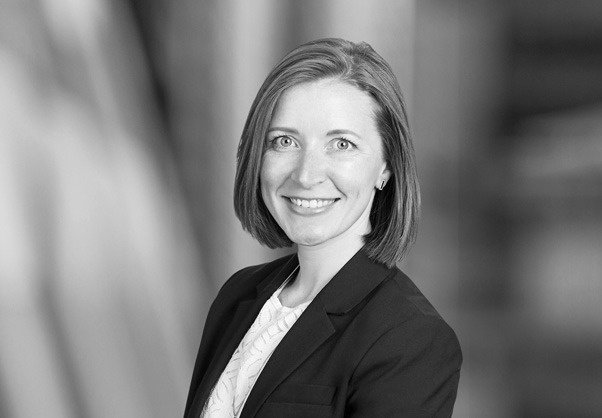 Clerking was one of the best experiences of my life. White & Case truly values and recognizes the skills I have gained as a clerk. I receive substantive, meaningful work that allows me to apply and enhance those skills in every case.
Zaur Gajiev
Associate, Los Angeles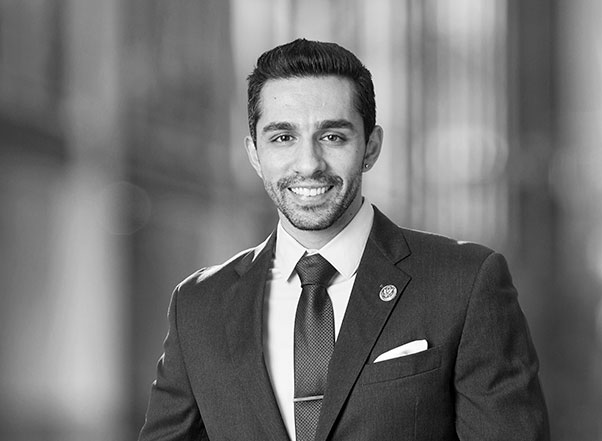 Applying in the United States
If you are interested in working in one of our US offices, please submit your cover letter, résumé and law school transcript through our online application system. Your résumé will be reviewed by our team, and we will contact you should your background and experience meet our specific office and practice needs.
Contact:
Jennifer Mittelsteadt
Lateral Recruiting Manager
White & Case LLP
1221 Avenue of the Americas
New York, NY 10020-1095
[email protected]
Career opportunities: Apply online
W&C Publications
White & Case Named Top US Law Firm for Summer Associate Job Satisfaction [69901]
Law360 Names White & Case Number 1 in Global 20 List for Second Consecutive Year [13801]
White & Case Ranked Most Diverse Law Firm for Fifth Consecutive Year [13771]
97
nationalities represented in workforce