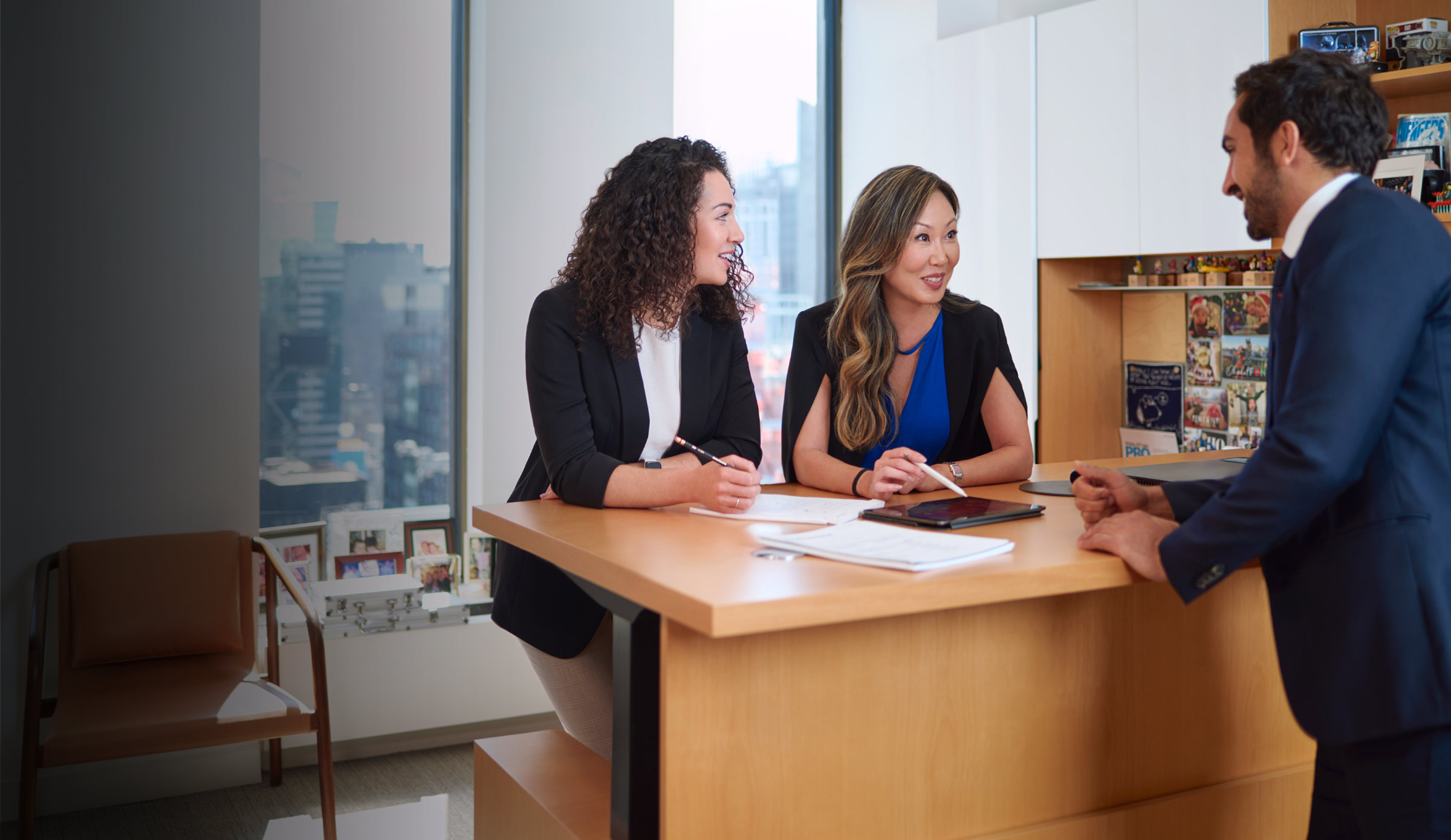 2L First Generation Professional Scholarship
Our First Generation Professional Scholarship offers a unique opportunity to students who are the first in their family to graduate from college, as well as students who are from working-class or lower-income backgrounds. These students join us as summer associates following their 2L year.
The Scholarship provides holistic support to first-generation professionals to help them flourish in a professional environment through financial aid, mentorship and professional development.
Prior Scholars have received the following program offerings
To participate in all aspects of the US Summer Program, including our training sessions, the Launch Your Career Conference, networking with our lawyers and attending social events
Business skills training: Training on networking, interfacing with clients, building a social media presence and helping people adjust to the corporate environment
Mentorship: One-on-one mentorship from a partner and an associate. In addition, there will be regular check-ins over the summer with a member of our Diversity & Inclusion team
Career coaching: Coaching helps people think differently about themselves and their situations, and see possibilities that may not have been evident before.  Scholars will be paired with a personal career coach
Financial guidance: We will match the scholar with a financial advisor to help educate them about how to manage their personal finances and how to plan for the future
Financial support
We offer the following financial assistance to our FGP scholars.
Scholars will receive a weekly salary throughout the ten-week program, plus a US$25,000 (less applicable taxes and withholdings) scholarship to be paid in two equal amounts.  The first US$12,500 of the scholarship is paid upon starting as a summer associate at White & Case, and the balance of the US$12,500 is paid upon starting as a full-time associate at the Firm   
Housing: A stipend of up to US$2,000 for the Summer Program housing  
Textbooks: Up to US$1,000 for books in the Scholar's third year    
Wardrobe: Up to US$500 to build a professional wardrobe 
Additionally, in support of the FGP community, White & Case will donate/sponsor US$1,000 to the First Generation Professionals organization at the Scholar's law school.
How to apply
We invite applications from rising 2L law students who are the first member of their family to graduate from college, as well as students who are from working-class or lower-income backgrounds. This position is currently available in our Chicago, Houston and New York offices.
To apply for this scholarship, please submit the following materials online at: whitecase.com/usgraduates.
Cover letter
Résumé
Undergraduate transcript
First-year law school transcript (when available)
A 500-word personal statement describing how your diverse perspective(s) or background has shaped your life experiences (e.g., academic experience, career path, community involvement, personal or professional goals) and how you will use these experiences to promote diversity at the Firm
Once application materials are submitted, applicants will automatically be invited to participate in a video screening interview through the Harver interview platform. Email [email protected] with questions.
Finalists will be invited for interviews in July.