Our annual Women's Networking Event took place on 20 April at the "Queen Elisabeth Music Chapel", a very special concert space and residential complex for young classical musicians in the countryside outside Brussels. At this event, White & Case provides women clients and professional contacts from many backgrounds with an opportunity to meet and connect in an unusual and intimate environment.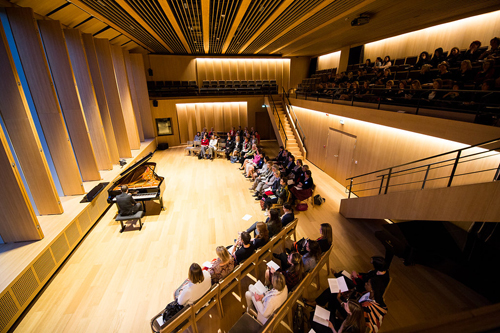 After a private tour of the "Music Chapel", we had the privilege of listening to a wonderful concert by Nathanaël Gouin (piano – selected for the Queen Elisabeth contest 2016) and Vladyslava Luchenko (violin - Queen Elisabeth semi-final 2015), followed by a walking dinner.
The evening was a resounding success, with about 90 attendees, and we are already looking forward to next year!