Alumni Spotlight | Firm News | Pro Bono Update | In Memoriam
Alumni Spotlight
Jason Y. Ng, Head of Debt Capital Markets Legal at BNP Paribas Hong Kong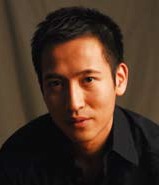 Jason Y. Ng, an alumnus of White & Case's New York and Hong Kong offices, is a blogger, published author, part-time model, singer, photographer and food critic—all in addition to his day job as the head of Debt Capital Markets (DCM) Legal at BNP Paribas Hong Kong. His blog, As I See It , is a bi-weekly commentary on Hong Kong's culture and politics and its popularity led to the publication of his first book, Hong Kong State of Mind, which features 37 essays on various facets of life in the Asian metropolis. As a writer and an in-house lawyer, Jason has found a fulfilling balance between maintaining his legal career and pursuing projects he is passionate about.

Jason was born in Hong Kong but moved to Italy for boarding school. He obtained his undergraduate degree at the University of Pennsylvania and his law degree at the University of Toronto. In 2001, Jason joined the securities group at White & Case's New York office where he represented underwriters and issuers in debt and equity offerings. His work also included IPOs, Rule 144A and Regulation S offerings, private placements and structured finance transactions. In 2005, Jason decided to make a change. "Ever since I left Hong Kong for boarding school in Italy, I had been drifting from one city to another on a four-to-five year cycle," Jason described. "I had always been curious about living in Hong Kong as an adult." After five years in the city, Jason left New York for his childhood home and transferred to the Firm's Hong Kong office to begin the next chapter in his career.
After six years with White & Case, Jason joined BNP Paribas in 2007 as Legal Counsel and was promoted to Head of Debt Capital Markets in 2010 as the DCM practice and its headcount began to grow. "As the head of DCM, I manage a team of lawyers overseeing all aspects of a debt offering from origination to execution, pricing and settlement," Jason said. "Essentially any debt transaction in the Asia-Pacific (ex-Japan) region will come through my team. The workload is tremendous, especially given the recent surge of activities in RMB-denominated debt, and it keeps us busy all year round." Jason's coverage encompasses high-yield and investment-grade bonds, loan participation notes, covered bonds and tender and exchange offers. In his role as head of DCM, Jason's day-to-day activities include negotiating debt documentation, managing external counsel and traveling throughout the Asia-Pacific region for drafting sessions, negotiations and pitch presentations with clients.
With such a busy workload, how does Jason find time for his blogging, writing and other pursuits? "No TV!" he says. He also credits the flexibility of his position at BNP Paribas with allowing him the time for other pursuits. Jason explains, "I never had any spare time when I was in private practice and now that I have my evenings and weekends free (most of the time), I can do all the things I have always wanted to do." In addition to crediting his family for most of his achievements, Jason also acknowledges that his experience at White & Case equipped him with the valuable skills necessary for success in both his legal and non-legal careers. He especially recognizes three mentors— Maureen Brundage, Ken Ellis and Martin Glass—who taught him "to pay attention to every detail, to stay calm even in the most impossible of situations and to have a sense of humor no matter what." Jason also credits his time at the Firm with teaching him how to leverage resources and expertise within a large global network, a skill that is certainly useful at a multinational investment bank.
With one book already published, Jason has no plans to slow down his blog or his budding literary career. "My plan is to publish a collection of short essays every two-three years. The next step will be short stories—fiction is always more challenging and requires much more time and commitment. As is the case for many writers, I hope to publish a full-length novel someday— but that will be a few years away."
Firm News
White & Case Assists Republic of Peru on Return of Machu Picchu Artifacts
White & Case assisted the Republic of Peru in reaching a landmark agreement with Yale University for the return of historical artifacts removed almost a century ago from the Inca citadel of Machu Picchu.
This story began in 1911, with the scientific discovery of Machu Picchu, the ancient Incan city in the Andes Mountains of Peru. Joint expeditions by the National Geographic Society and Yale University excavated thousands of Incan artifacts and exported them under special Peruvian decrees issued in 1912 and 1916, which required their return.
Yale returned some artifacts, but kept others. Peru requested that Yale return the rest, but negotiations regarding their return broke down and Peru filed suit against Yale in US federal court. That's when Peru retained White & Case, led by partners Jonathan C. Hamilton, Carolyn B. Lamm (Washington, DC) and Owen C. Pell (New York), with associates Francisco Jijon (Washington, DC) and Marika Maris (New York).
The White & Case team worked closely with Estudio Echecopar in Lima, which advised on Peruvian law. White & Case's collaboration with Estudio Echecopar and other leading Peruvian lawyers has been successful for Peru. Hamilton worked at Echecopar for a stint 15 years ago and one of the associates he works with is seconded to Echecopar this year. The managing partner of Echecopar is White & Case alumnus Ismael Noya, and a former international lawyer on the Latin arbitration team in Washington, DC is a senior associate at Echecopar.
White & Case argued Peru's case at a critical five-hour hearing on 17 September 2010 at federal district court in Connecticut. While Yale argued that Connecticut law applied because of where the artifacts were located now, Peru strongly contended that Peruvian law applied to the dispute and that there was no obstruction to the claims for the return of these cultural treasures.
In the weeks that followed, Peruvian president Alan Garcia publicly demanded the return of the artifacts. The demand triggered demonstrations in the streets of Peru and support from the National Geographic Society, Yale alumni, scholars, US politicians and other governments from Egypt to Ecuador.
Yale dispatched to Lima former Mexican president Ernesto Zedillo, now a Yale professor. On 23 November, high-level negotiations resulted in an agreement for the return of the artifacts. The agreement is governed by Peruvian law.
According to the agreement, Yale will return 370 museum-quality pieces to Peru in time for the commemoration of the 100th anniversary of the scientific discovery of Machu Picchu in 2011. The remainder of the materials will be returned thereafter, and the litigation has been stayed pending performance under the agreement.
According to Hamilton, "The Machu Picchu-related materials are precious cultural patrimony, and the termination of the related litigation is subject to the terms of the agreement and Yale's return of the materials to Peru in the time period agreed."
Lamm added, "It is gratifying to have been a part of a case where the legal and political systems worked together to achieve the right result."
In reporting on the agreement to return Inca treasures, The Economist wrote that the artifacts "will add a new attraction in a country where tourism is growing rapidly, with Machu Picchu as the main draw. The agreement may also send a message to less honorable collectors around the world, who continue to buy and deal in illegally exported artifacts that form part of Peru's rich…cultural heritage."
LatinLawyer named the resolution of the Machu Picchu dispute as a finalist for "Dispute of the Year." This year, White & Case and Estudio Echecopar achieved success for Peru in a preliminary phase of another major arbitration. A year earlier, LatinLawyer named their victory for Peru in the investment arbitration of Aguaytia v. Peru as "Dispute of the Year."
Michael Hertz Joins the Firm as Chief Marketing Officer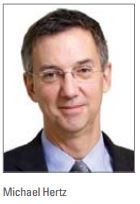 In early December, Michael Hertz joined the Firm as Chief Marketing Officer. He came from Freshfields Bruckhaus Deringer where he led its global marketing and business development efforts.

"Michael is a true thought leader with extensive international experience," said Chairman Hugh Verrier. "To serve our clients effectively, we must match the needs of our clients with our legal and industry expertise and knowledge. This requires innovation and Michael's experience will help enhance our approach to client service."
A graduate of Columbia University School of Law, Hertz joined Freshfields in 2005 as Chief Knowledge Officer and in 2007 led an innovative combination of the knowledge management and marketing functions, which he led as the Global Director of Knowledge and Business Development.
Before that, he spent 10 years as a litigator at Latham & Watkins, where he was a partner and co-head of the firm's New York litigation practice. In 1998, Hertz took a leave of absence from Latham to co-found Pro Bono Net, a nonprofit organization dedicated to increasing access to justice through innovative uses of technology and increased volunteer lawyer participation.
White & Case Responds to Japan Disaster
The severe earthquake and subsequent tsunami and nuclear crisis that struck Japan in March have affected the lives of almost everyone in Japan and those with connections to Japan, including the Firm's employees, clients and their families.
In consultation with our Tokyo partners, White & Case has committed to work through the Tokyo and Asia social responsibility and pro bono committees to identify a specific reconstruction project in the near future. The Firm will also solicit employee suggestions for grassroots work in the affected communities to support a project that may be otherwise overlooked, and will explore opportunities for related pro bono work and volunteer activities.
Many of the Firm's lawyers and staff have expressed a desire to contribute to the humanitarian relief efforts: To support employee contributions to qualifying relief organizations, White & Case is matching employee donations and will designate the matching amount toward a reconstruction project to be identified in collaboration with our colleagues in Asia.
Pro Bono Update
Asia Offices Unite to Support Education in Laos
Through a partnership with Room to Read, an international nonprofit organization that promotes literacy and gender equality in education, the Firm's offices in Asia set a goal to raise at least US$19,000 to build a school library and classrooms in Laos, benefiting more than 1,000 students. Approximately US$25,000 has been raised, far exceeding expectations.
While the Firm has a long history of giving pro bono legal advice and supporting charitable causes, the Asia region decided to bring greater structure to its offices' endeavors in these areas. In 2010 each of the Asian offices—Beijing, Hong Kong, Manila, Shanghai, Singapore and Tokyo—formed a social responsibility committee to drive new and existing initiatives forward on a local level.
"We have been trying to facilitate a greater focus on social responsibility issues," said Barrye Wall, Head of the Firm's Asia Regional Section. "Since the formation of the social responsibility committees in all our Asian offices, we have seen a growing amount of engagement with charities, more pro bono work being done and a greater focus on the environment."
In November 2010, the committees decided to work collaboratively on a regional project that they hoped would make an even greater impact. As both the Singapore and Hong Kong offices were sponsoring the education of girls through Room to Read, a consensus to work with that organization on a region-wide level was easily reached.
Room to Read
Room to Read was established 11 years ago by John Wood, who worked for Microsoft in the Asia Pacific region. His book, entitled Leaving Microsoft to Change the World, tells the story of how providing books to an empty school library in Nepal grew into a charity that has opened more than 10,000 school libraries and 1,000 schools in Asia. The charity's vision is to "... transform the lives of millions of children in developing countries by focusing on literacy and gender equality in education. Working in collaboration with local communities, partner organizations and governments, Room to Read helps develop literacy skills and a habit of reading among primary school children, and support girls to complete secondary school with the relevant life skills to succeed in school and beyond."
The Project—To Build a School Library or Block of Classrooms in Laos
The project began with a regional launch that included live presentations given by Room to Read representatives, held in Hong Kong, Singapore and Tokyo and video-conferenced to Shanghai and Beijing and recorded and replayed in Manila. A challenging goal was set: to raise at least US$19,000 to build a school library in Laos that would benefit more than 1,000 students.
Our Fundraising Achievement
Staff in five of the six offices were invited to donate their last hour of pay from 2010 and/or their first hour of pay from 2011 through payroll deduction, while the Tokyo office ran a mixture of cash boxes, payroll deductions and also a clothing collection (the sale proceeds of which will be donated to the project). The campaign has raised approximately US$25,000, and donations continue to come in.
Asia Chief Operating Officer Nick Salmon said, "The charity and the project have really touched our people across the region, with many partners, lawyers, support staff and secretaries donating their two hours of pay or contributing in other ways towards this special project. Through their support, the library in Laos will become a reality."
There are plans to coordinate with Room to Read to organize a trip for a few staff members to visit the new library for its official opening later this year.
In Memoriam
John Paul "Jack" Reiner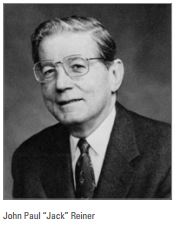 It is with sadness that we report that retired White & Case partner John Paul "Jack" Reiner died on 22 March, at the age of 79.

Jack is survived by his wife of 50 years, Mary Elisabeth Reiner; his daughter, Mary Barnes (nee Reiner); and his son, Clark B. Reiner.

Jack joined White & Case in 1995 from Townley & Updike, and he retired from our Firm in 2003. A dedicated IP litigator, Jack's most recognized work was his representation of the National Football League in a series of trademark disputes, notably in a case he handled before a three-judge panel of the US Patent and Trademark Office. He is remembered by many as a great trial lawyer, who was always ready to be a sounding board for his colleagues, even after he had retired.
Jack started his legal career in 1960, after graduating from Columbia Law School. In the early 1960s, Jack was an Assistant US Attorney for the Southern District of New York, working under Robert Morgenthau.
Jack's colleagues at the Firm described him as the quintessential gentleman—unfailingly polite, kind and good-natured to those with whom he worked.He was thoughtful and generous with his time and invaluable as a mentor to young lawyers.
He was committed to pro bono work and was once quoted as saying, "The most satisfying charitable work is work done in the area of your expertise and competence."
Outside the Firm, Jack held senior positions within two influential organizations established by the Roman Catholic Church. He was a former President of the Order of Malta, American Association, and throughout his retirement maintained a senior role with the Holy See—the supreme body of government of the Catholic Church. In his role with the Holy See, Jack advised the United Nations on issues related to developing countries.
Click here to download Highlights from the Spring 2011 Alumni Newsletter.
This publication is provided for your convenience and does not constitute legal advice. This publication is protected by copyright.
© 2011 White & Case LLP