Alumni Spotlight | Alumni Careers in Motion | Diversity Corner | Firm News | Alumni Events
Alumni Spotlight
Sam O'Rourke Helps Facebook Navigate Its Rapid Growth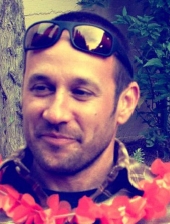 Sam O'Rourke is Vice President and Deputy General Counsel at Facebook. He was an associate in White & Case's Silicon Valley office from 2005 to 2008, focused on intellectual property and litigation.

Q. What jobs did you have before becoming a lawyer?
I've been working since I was 12. My first job was in a toy store. After that I drove cars off a cargo ship, I hand-bottled beer in a brewery, I was a short-order cook, I ran a summer camp, I worked in a prison and many other random things. My first legal job was at Orrick in Menlo Park as an intellectual property (IP) litigator.

Q. How did you become involved in the intellectual property area?
As a summer associate, I was assigned to work on a patent case that was in pre-trial. It was pretty intense work for a summer associate in 1998, when most summer programs were about parties and schmoozing. I worked on motions in limine and exhibits, etc., and got a crash course in patent law. I realized how interesting the intersection between technology and law was and pretty much worked exclusively in IP ever since.

Q. How was the transition from working at a law firm to becoming an in-house counsel? How does the White & Case culture differ from the Facebook culture?
The transition was difficult in the sense that I was going from working exclusively on patent litigation to working on a much broader set of legal issues. I was Facebook's fifth lawyer. There were a ton of legal issues that needed to be handled, and not that many bodies to do it. In the first year I was at Facebook, in addition to patent litigation, I worked on IP transactions, building a patent portfolio, licensing, class actions, term enforcement (spam, hacking, scraping, cloning, etc.), employment issues, multiple litigations related to the founding of the company and many other things. It was challenging, but very exciting.

The other transition I had to make was related to mindset. Facebook is a fast-growing, disruptive company and, therefore, its lawyers must be risk-intelligent rather than risk-averse. It's important to be able to quantify risk and to advise the company on what risk is acceptable, particularly given the uncertainty in the law that exists in many areas we deal with. It's essential to make these judgment calls because Facebook lawyers who simply say no to every potential risk quickly lose credibility with the business. This actually creates more risk because the business will be wary of looping you in if they feel you are always slowing down the process by being unreasonably conservative. This was essential for me to learn because in situations where a particular risk is unacceptable, I'm able to draw upon the credibility I've built to get the best result for the company.
"I'm proud of the company and the way we've navigated significant challenges over the years to exceed all expectations of what we could be and what we could (and can) contribute to the world."
There were pretty stark differences between Facebook culture and White & Case culture (or any law firm culture, for that matter) when I got to Facebook. This is unsurprising given how different the two businesses are from each other. At the time, Facebook's management team was made up of people in their early 20s. The mantras of the company at the time included "move fast and break things," "done is better than perfect" and "the biggest risk is not taking enough risk, " sentiments that are obviously at odds with how White & Case operates. That being said, over time Facebook has matured, and I think White & Case has become more progressive in how it works with tech clients like Facebook. So I think the cultural differences are less pronounced now than they used to be (although there is obviously still a decent-sized gap due to the nature of the services the respective companies provide).
Q. You're an integral part of one of the world's fastest-growing businesses. What work do you focus on at Facebook?
I'm the head of IP for Facebook, so I oversee anything that has an IP component to it. My team handles IP strategy, counseling, policy, technology-related transactions/partnerships, litigation, licensing, acquisitions, portfolio development, branding/ trademarks, copyright, notice and take-down/intermediary liability and open source/standards. I personally focus mostly on high-level IP strategy and counseling for the company as well as important litigation matters, complex deals/partnerships, IP acquisitions, M&A deals/integration and licensing. I also oversee all legal matters for Instagram, which is largely run as an independent company.
Q. When do you feel most challenged at your job?
It's not often that I don't feel challenged by my job. We continue to experience massive growth (from 400 to almost 8,000 employees and from 60 million to 1.2 billion users in the six years I've been here). We've been through a huge IPO. We've experienced large technology shifts, such as the move from web to mobile. We've done a number of large acquisitions. We've had some high-profile litigation. The legal and regulatory landscape relevant to our business is also constantly evolving. We are a well-known high-profile company that draws a lot of attention, both good and bad. All this adds up to a job that is pretty consistently challenging.
Q. How do you relax—both at work and away from work?
I like to spend time with my family, and I enjoy surfing and photography. I live on the coast, which helps me escape the echo chamber of Silicon Valley on my downtime.
Alumni Careers in Motion
Elizabeth Alpass
(London/Hong Kong, 2006 – 2008, Banking and Litigation associate)
Moved from CMS Cameron McKenna to RBS Group in London where she is Senior Investment Counsel.
Lisa Clute (formerly Hill)
(Moscow, 2001 – 2002, Disputes associate)
Moved from Legal Director of the Americas for National Instruments to Emerson Process Management in Austin, TX where she is Associate General Counsel.
Diversity Corner
Maja Hazell Aims to Take White & Case to the Next Level in Diversity and Inclusion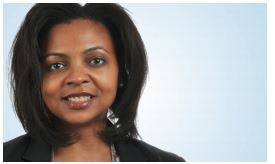 Maja Hazell is White & Case's new Director of Diversity and Inclusion. Born and raised in the Bronx, New York, she graduated from Yale University and Georgetown Law School, and worked as an associate at Simpson Thacher & Bartlett LLP before turning to a focus on lawyer career development and diversity and inclusion.
For more information on the success of the Firm's diversity efforts, see "White & Case Ranked First in Diversity Among Large US Law Firms".

Q. What was your first job?
When I was 14, I was hired as an administrative assistant for a golf equipment manufacturer just four blocks from my house in the Bronx.

Q. What was law school like for you?
It was a fantastic experience! Georgetown Law School had a very supportive environment with diversity among faculty and senior staff. It had two African-American deans, whom so many of us saw as a great support.
Q. What attracted to you work in the diversity and inclusion area?
I was drawn to diversity and inclusion for organizations because the workplace is fascinating, as one of the most integrated places people experience. Many often live, socialize and even worship in fairly segregated spaces, and work is where we often interact with and learn about people of different backgrounds and cultures. I am relentlessly optimistic about the potential for people to connect across differences.
Q. Where did you work before White & Case, and what work were you most proud of there?
I was head of diversity at Fried Frank in New York. I am most proud of the pipeline program we created with Hunter College of the City University of New York, one of the most diverse public colleges in the United States. The pipeline program contributed support and money to Hunter pre-law students to take LSAT prep courses and logic and analysis courses, resulting in significant test score gains that qualified many students for first-tier law schools and financial aid.
Q. Why did you choose to come to White & Case?
I wanted to apply my skill set at a truly global law firm and focus more broadly on organizational development and strategy. I was impressed by the Firm's strategic change management initiatives over the past several years. I thought that this was a law firm that was serious about running itself as a business, and that I could really make a contribution to it. And I was impressed by the Firm's phenomenal track record for diversity and inclusion. I wanted to take what was already great in the Firm to the next level.
Q. What is the next level for diversity and inclusion at White & Case?
The next level is to take the Firm's already inclusive culture and leverage it to make the Firm a thought leader in assisting our clients in their diversity initiatives and in this space in the legal profession. White & Case is not getting enough credit for its inherent diversity, and I want to enhance our profile regarding many best-practice approaches in place here.
Employee inclusion initiatives are critical to any organization's bottom-line business strategies and imperatives. Because I am so intellectually curious about business strategy, I want to exploit that link and ensure that we take advantage of every space where diversity and inclusion can contribute to making the Firm an effective organization.
Q. Who inspires you?
The people who were civil rights pioneers. Diversity and inclusion work is the civil rights work of today. Workplace prejudice is rarely blatant, often based on unconscious bias that bars equal opportunity for everyone. I knew I wanted to be a lawyer at 12 because of US Supreme Court Judge Thurgood Marshall. I realized lawyers promote fairness and positive change in society. The meritocracy law firms proudly champion is undermined by unconscious bias. So raising awareness is incredibly important.
"I am relentlessly optimistic about the potential for people to connect across differences."
Q. What do you enjoy doing in your free time?
I love to spend time with my ten-year-old daughter, who is hysterically funny. She teaches me to be a better person every day! I enjoy reading, visiting museums and going to Broadway plays. I recently saw "The Trip to Bountiful" with Cecily Tyson. Her talent is tremendous—radiance emanated from her from the stage.
Q. If you could recommend one book on diversity and inclusion to someone, what would it be?
It's difficult to narrow it down to one—I would highly recommend The Difference: How the Power of Diversity Creates Better Groups, Firms, Schools, and Societies, in which Scott Page provides powerful evidence that functional and identity-diverse groups are more innovative, and groups whose members have diverse preferences and perspectives are more creative. I have also been struck by real connections between the lessons of Good to Great: Why Some Companies Make the Leap... and Others Don't by Jim Collins and Quiet: The Power of Introverts in a World That Can't Stop Talking by Susan Cain. Both books provide powerful reminders that inclusive leaders appreciate and successfully leverage diverse talent styles.
Annual New York Alumni Reception Welcomes 190 Attendees
White & Case's New York office hosted its annual alumni reception on Thursday, May 29, 2014, at the Harvard Club of New York City. The event was a huge success with 190 attendees—63 current White & Case partners and 127 alumni.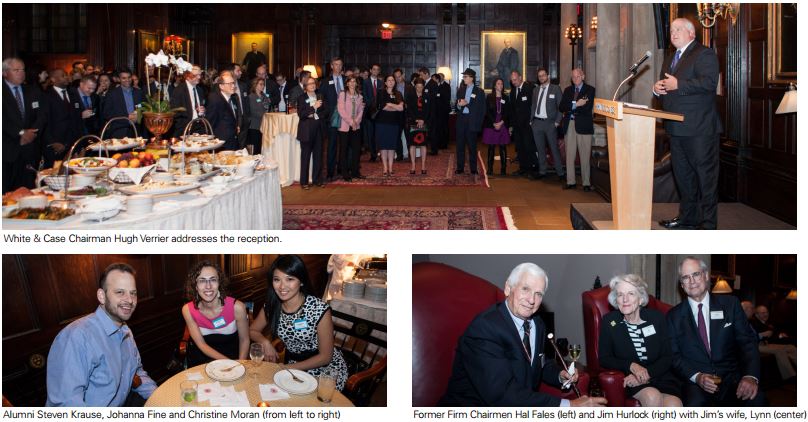 Pictures of alumni events may be used on our social media channels. If you have any questions, please contact Danielle Schmidt at [email protected].
Firm News
White & Case Ranked First in Diversity Among Large US Law Firms
White & Case has been ranked first in The American Lawyer's "Diversity Scorecard 2014," a survey of more than 200 of the largest and highest-grossing law firms in the United States according to their percentage of minority lawyers and partners as of December 31, 2013. Minority lawyers represented 27.5 percent of all US lawyers at White & Case, significantly higher than the 14.1 percent figure for all firms participating in the survey.
"We launched our Minority Lawyers Initiative at White & Case in the fall of 2007," said Rudy Aragon, Executive Partner for Diversity. "From the start, innovation has been the cornerstone of our approach to the limitations of professional homogeneity. We believe that diversity is a direct route to excellence. I am proud to say that our consistent commitment to diversity has placed us in the top ranks among all global firms."
Maja Hazell, the Firm's Director of Diversity and Inclusion, added: "This outstanding result on the 2014 Diversity Scorecard reflects the Firm's core value commitment to inclusion. It also evidences the fantastic leadership of Rudy Aragon, who pounded the pavement internally and externally for the last seven years to make sure White & Case walked its talk regarding diversity commitment. We look forward to doing much more in the future to increase diversity in the profession."
Alumni Events
Inaugural Germany Alumni Event Held in Hamburg
The first-ever Germany-wide White & Case alumni event was held in Hamburg's International Maritime Museum on April 3, 2014. The event was a resounding success with 110 guests attending. Guests had the opportunity to take a guided tour of the Museum before the event.
With more than 500 members, White & Case's alumni network in Germany is robust and growing.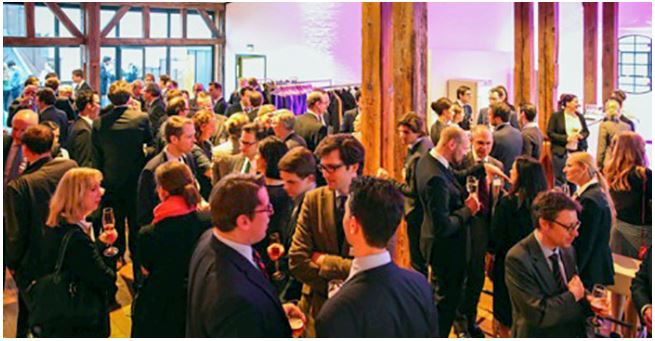 Jason Ng Authors Second Book on Hong Kong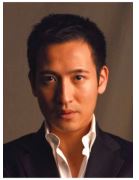 Former White & Case associate Jason Ng has written No City for Slow Men: Hong Kong's Quirks & Quandaries Laid Bare, a collection of essays about life in Hong Kong. The book was published in November 2013 and is available at www.amazon.com.

Jason worked in the Firm's New York and Hong Kong offices from 2001 to 2007 in the capital markets area. He is currently Head of Fixed Income—Debt Capital Markets, Asia-Pacific at CIB Legal at BNP Paribas and lives in Hong Kong.

This is Jason's second book. His previous book, Hong Kong State of Mind: 37 Views of a City That Doesn't Blink, was published in 2010. Jason is a resident blogger for the South China Morning Post, and he has a social commentary blog "As I See It" at www.asiseeithk.com and a leisure review site "The Real Deal" at www.realdealhk.com.
Click here to download Highlights from the Spring 2014 Alumni Newsletter.
This publication is provided for your convenience and does not constitute legal advice. This publication is protected by copyright.
© 2014 White & Case LLP